I recently got these gluten/dairy free and all natural popsicles from Paleo Passion Foods and knew I had to get creative with these delicious pops for a good photo opp. I chose to work with the Strawberry Passion flavor first and turn them into a classic treat, a PB&J.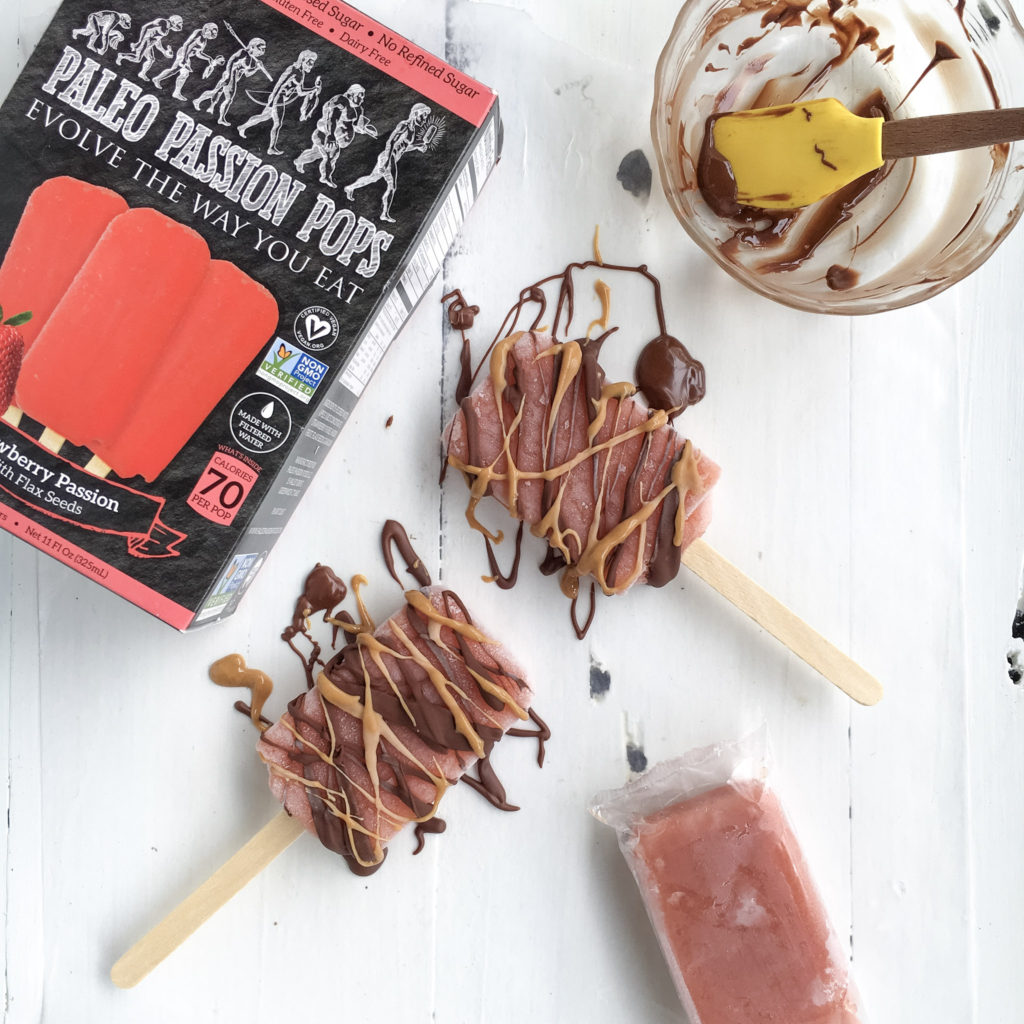 Of course, I couldn't just stop there. Chocolate had to make its way into the recipe somehow, so I melted a few squares of dark chocolate and drizzled it right over the top.
This could possibly be the shortest recipe I'll ever make simply because it requires only two ingredients outside of the pop, and it may in fact not even need this blog post I'm writing you all now. But, they turned out so refreshing and tasty I felt like I had to share! Try it out with your little ones, as it would make a fun activity for the entire family.
Use 'Rachael15' for 15% off plus free shipping at Paleo Passion Foods checkout.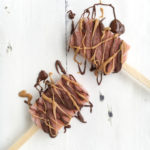 Chocolate PB & Strawberry Popsicles
Servings
4
drizzled popsicles
Ingredients
Strawberry Passion Pops by Paleo Passion Foods

3

squares dark chocolate

2

tbsp

creamy peanut butter
Instructions
Heat chocolate in microwave for 30 seconds

Remove, stir, and place back in microwave for 10 second intervals until fully liquid

Place parchment paper down on a flat surface

Remove popsicles from plastic & lay flat

Using a spoon or small spatula, take turns drizzling chocolate and peanut butter onto Strawberry Passion pops

Ready to eat immediately!