Not only does Paleo Passion Foods make some of the best grainless granola I've come across, they also make refreshing popsicles! A little random combo if you ask me—granola and popsicles—but I'm not one to judge because I'm addicted to both!
A few different companies have approached me wanting me to try their "healthy" pops, but I've had to turn several down due to the presence of added sugars listed in the ingredients. The good thing about Paleo Passions Popsicles is that they are free of added sugar, refined sugar or processed sugar, and for that reason, I was already a fan!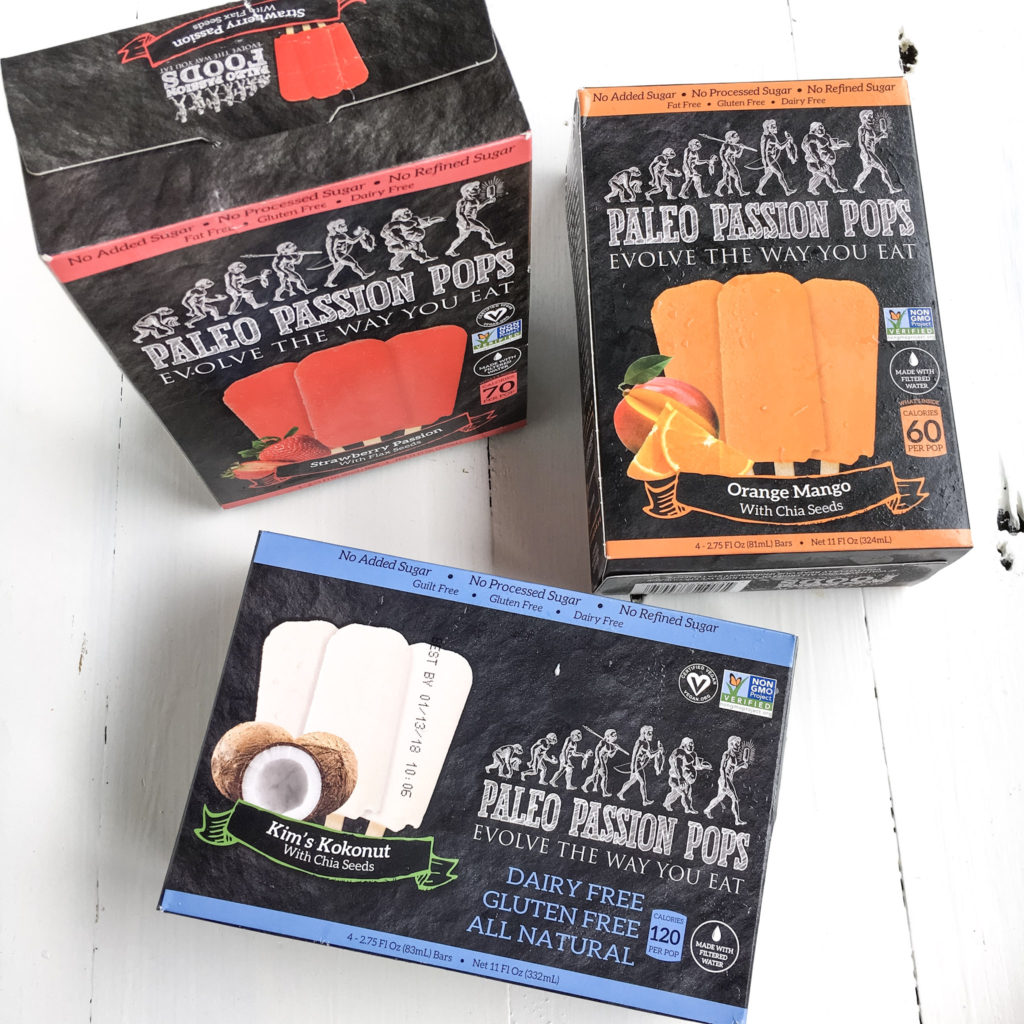 All flavors of their popsicles are gluten/dairy free and all natural. Ranging from 60-120 calories per pop, these are a great refreshing snack or treat anytime during the day.
I had so much fun making these Chocolate PB & Strawberry Pops using the Strawberry Passion flavor. SO GOOD. Not only are these delicious treats, but they would make the perfect activity to do with your little ones (or even as an adult. That's ok, too). These Strawberry Passion pops turned out to be my favorite flavor thus far, though I do still have a few flavors left to try. Click Here for the recipe.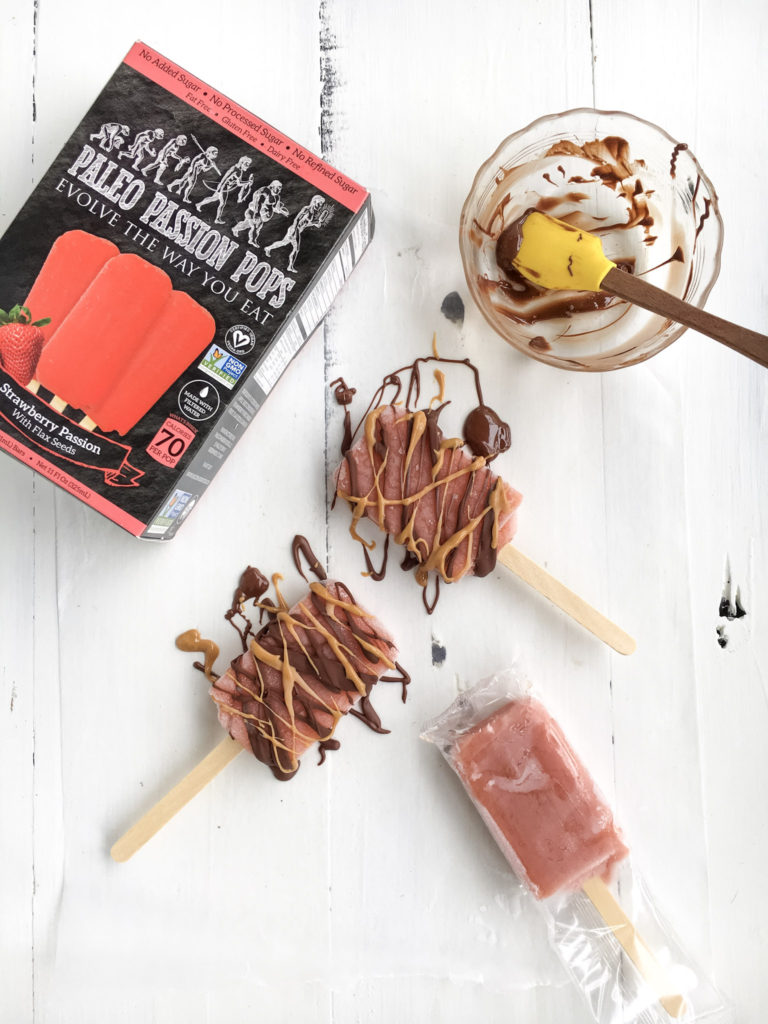 The Strawberry Passion pops ingredients are as listed: filtered water, apple juice concentrate, strawberry puree, passion fruit, flax seeds and guar gum. Yes! You heard right, FLAX SEEDS. What kind of popsicle do you know of that contains this superfood? Nothing comes to mine! Anyways, I'm very impressed with this line of pops. Without having to worry about harmful ingredients or added sugars, it's nice being able to truly enjoy an ice cold popsicle every now and then when the situation calls for it. The situation may even call for a chocolate and peanut butter drizzle too, which is why I created the recipe above.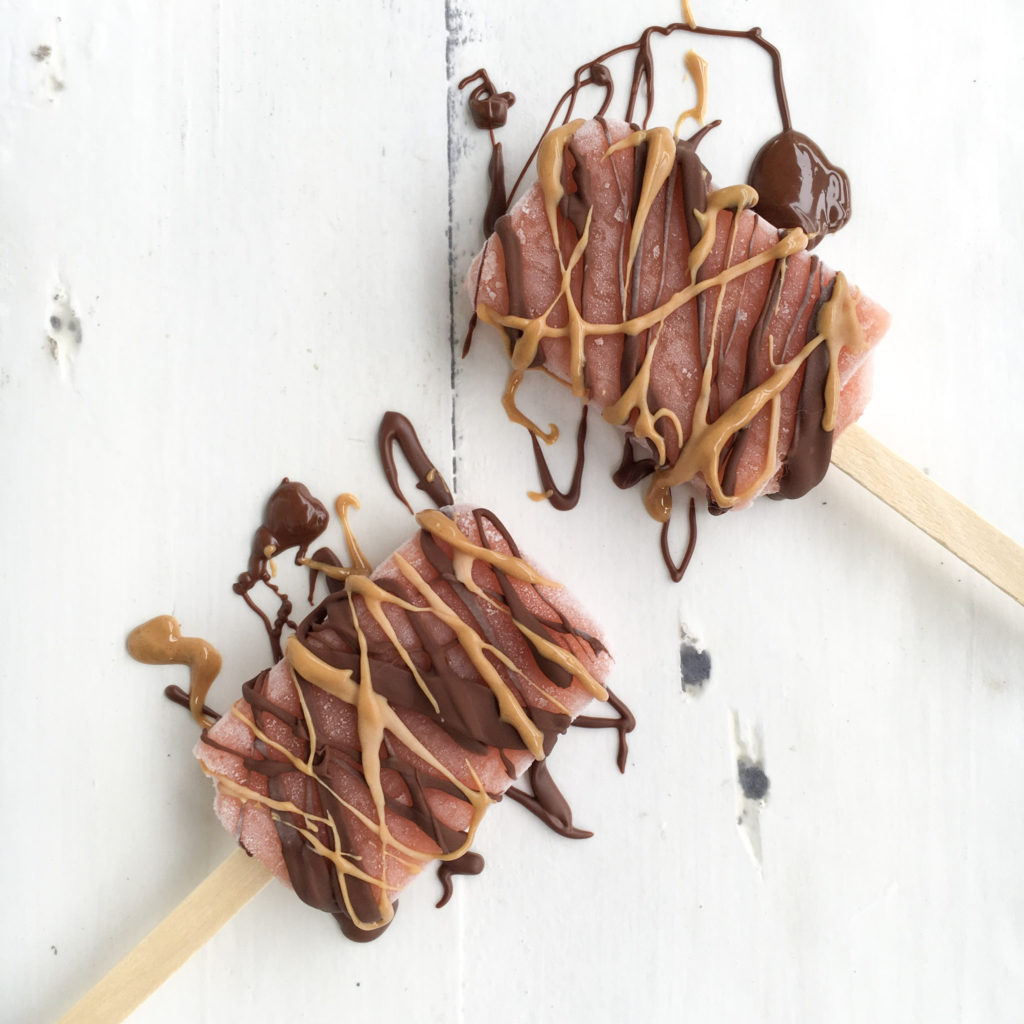 The Orange Mango flavored pop was definitely one of my next favorites. With mango juice, pear juice concentrate, orange juice concentrate and ginger being several of the ingredients, the pear really shines through, which I loved. This flavor includes another common superfood, chia seeds. These are high in omega-3's, protein and fiber. The flavor Kim's Kokonut wasn't my favorite out of the bunch. I could tell it had a rich, deep taste from the coconut cream, which was unique and different from the fruity taste I expect when enjoying a popsicle.
Nonetheless, these Paleo Passion Foods Paleo Pops are a wonderful alternative for the classic summer or late-night popsicle treat. I want to know if you guys have tried any of the other flavors?? Comment below!
Use 'Rachael15' for 15% off plus free shipping at checkout on Paleo Passion Foods.