Anytime there's beet hummus on the table people are instantly drawn to it. Or is that just me? I can't get enough of that vibrant red color and I've definitely grown to love the flavor of beets over the past year. They really can be incorporated so many different ways into your diet and provide your body many essential vitamins and nutrients. Beets are extremely high in potassium, folic acid and antioxidants. Antioxidants helps protect our bodies from harmful free radical damage and prevent buildup of harmful plaque in the arteries. They also contain anti-inflammatory properties and are known to be 'detoxifiers' for the body.
Not only is the root of a beet plant nutritious, the beet stem contains a lot of the nutrition as well like nutrients fiber, vitamin B6, magnesium, potassium and copper. You can use it as you would in recipes that call for chard or throw into smoothies, roast in the oven, etc.
Beets are naturally sweet and pair great with foods like goat cheese, balsamic vinegar and arugula that help balance out the flavors. They are very versatile and can be eaten plain in salads, juiced, roasted, in baking, in smoothies, on pizzas, and more.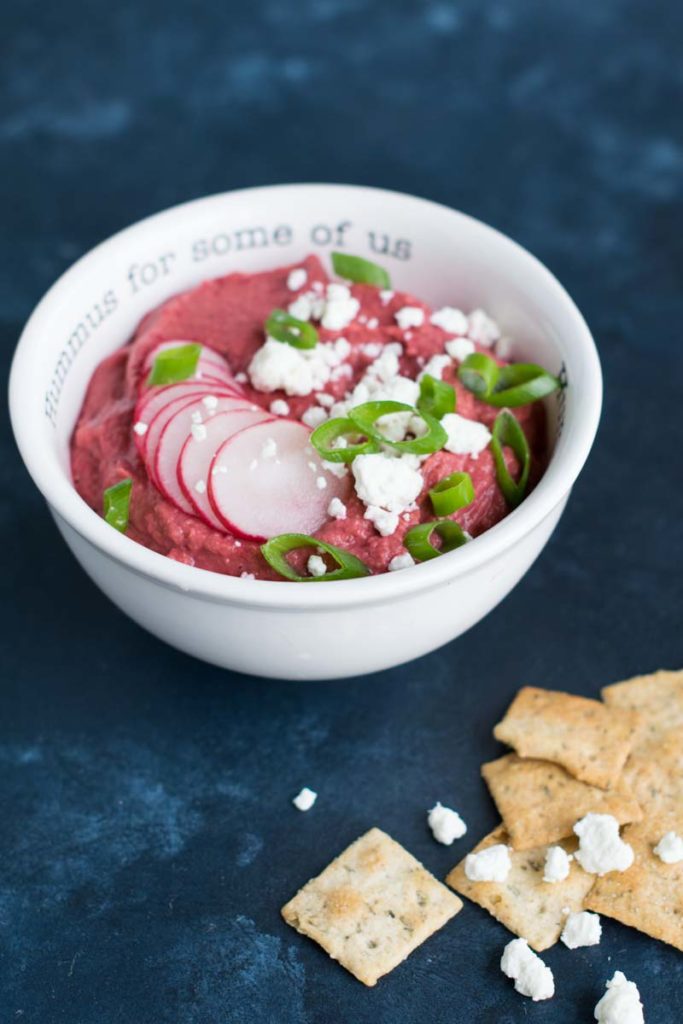 I created this beet hummus using Love Beets certified organic freshly cooked beets with garbanzo beans, fresh lemon juice, garlic, sesame tahini, pink salt and pepper. It's a very simple recipe, but the flavor is incredible! The beet hummus is a great dip for crackers, veggies, or an addition to any meal.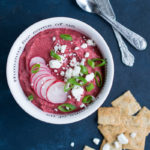 Beet Hummus
Ingredients
1

can organic chickpeas

drained and rinsed

4

Love Beets organic whole cooked beets

(or whole cooked beets)

1

large lemon

squeezed

3

tbsp

tahini

1

tbsp

minced garlic

1/4

tsp

pepper

1/4

tsp

pink salt
Instructions
Combine all ingredients in blender and blend until smooth. Top with crumbled goat cheese, green onion and radish.
---