With Earth Month winding down, I wanted to highlight one brand that continues to celebrate all year long. Not often enough do we really think about the brands we use, the companies we support and the impact our purchases have outside of what we need them for ourselves.  The awesome thing about Tom's of Maine is that they create products that you can feel good about buying. Tom's of Maine doesn't just create awesome products, they put careful consideration into the process it takes to make them and how it affects the environment, all while making sure they are naturally healthy for the consumer. From the process to the product, they always stay true to their philosophy of human and environmental health and you get to enjoy safe, effective natural products that work.
For a while now I've been a fan of Tom's of Maine products. They contain natural ingredients and are of high quality, which is why I've been using one of my favorite products of theirs, their natural toothpaste, for over five years now.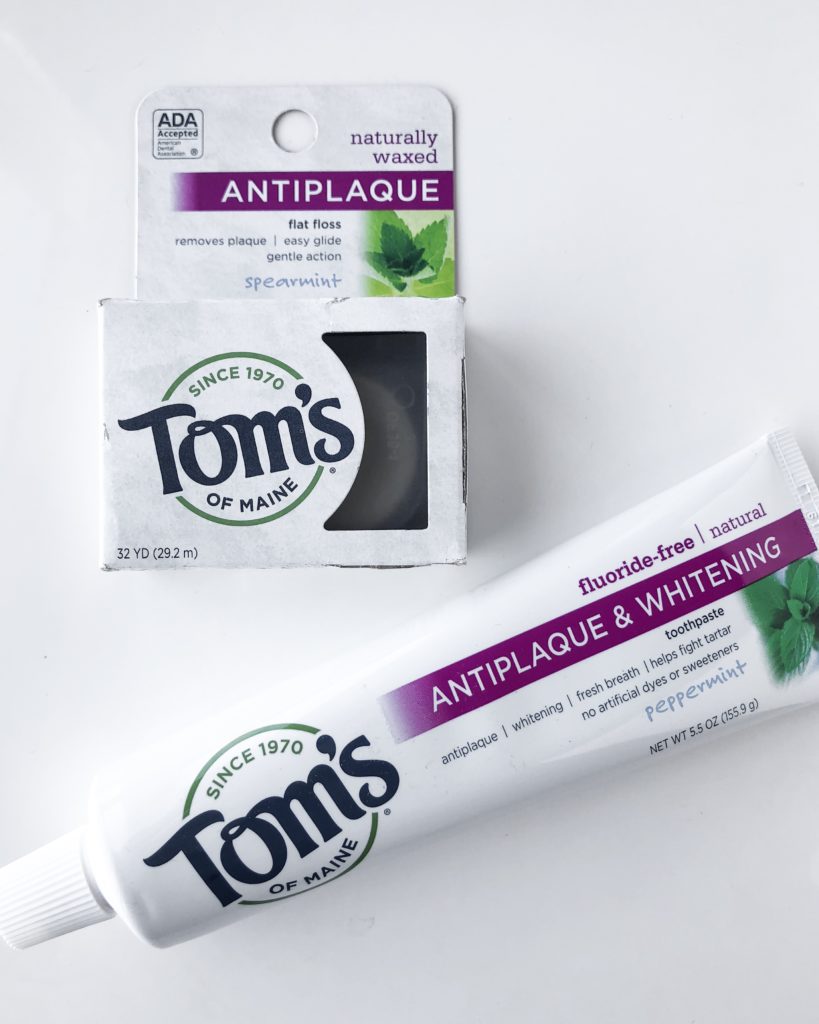 The toothpaste is free of artificial dyes and sweeteners, is fluoride-free and I definitely notice a difference in how they whiten my teeth– I'm always getting complimented on how my teeth stay so white! Not only does it work well for me, it's also a product I feel good about buying.
Tom's of Maine uses responsible and sustainable practices and they give 10% of profits back to helping people and the planet. Another popular product from Tom's is the long-lasting deodorant with ingredients all found in nature, packaged in a way that is easy to recycle. Plus, lavender is one of my favorite scents. Transparency with products is huge for me– I feel good about using products that make it known where the ingredients come from and how they are used so I can feel confident in my choices of products I'm purchasing and using on my body.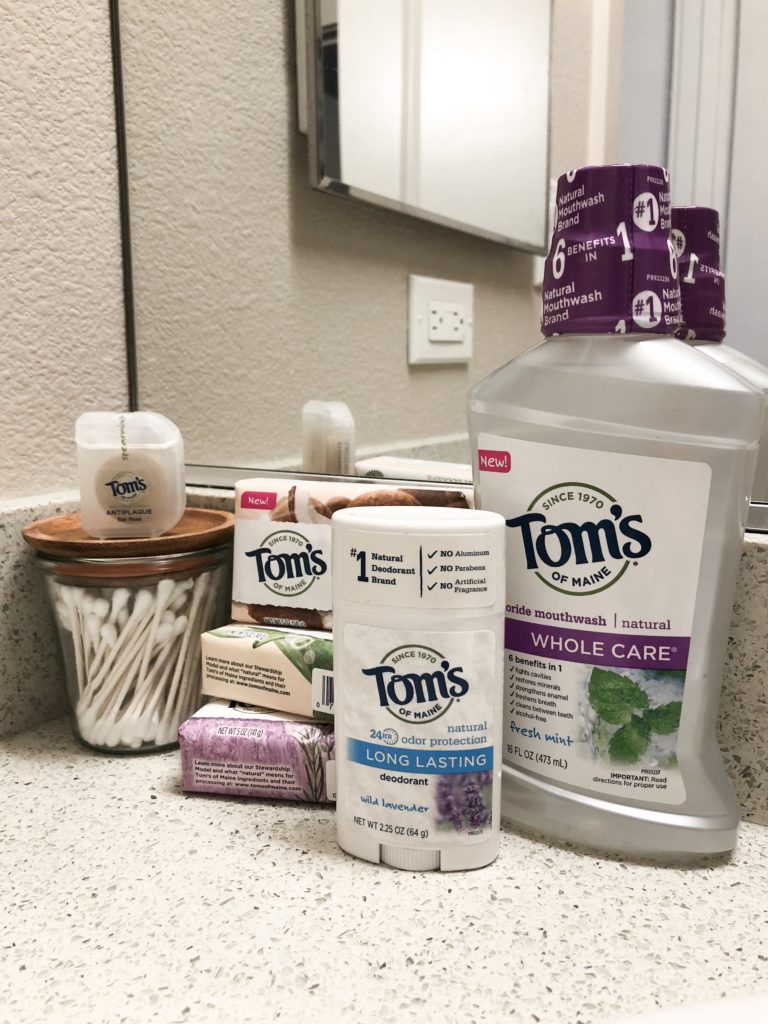 Beyond their everyday efforts to be environmentally conscious as well as creating a positive impact, Tom's of Maine is taking action in a big way for Earth month by teaming up with The Nature Conservancy and donating $1,000,000 towards restoring and protecting major waterways. The money will go towards things like providing a better water supply, improving natural habitats for wildlife and restoring waterways to as close to their natural state as possible. The focus this month for Tom's is about creating a positive impact that future generations will benefit from and they are making it easy for you to learn more and get involved. By visiting this link you can vote to help direct the funds that Tom's is providing between four different causes, all of which focus on healthier rivers and protecting waterways.
Click to buy:
For more info on Tom's of Maine, click below:
https://www.tomsofmaine.com/turnthetide.com
Products and compensation were provided to me by Tom's of Maine, but my opinions are always my own!  🙂