I'm always a fan of making a batch of energy/protein balls at the beginning of the week to grab-and-go throughout the day. They can pack a ton of nutrition in just two or three bites and can be the perfect snack to curb your hunger. I thought I'd combine everyone's favorite love for coffee with superfood balls so I used REBBL's new Cold-Brew Protein elixir to create these Chocolate Cold-Brew Crunch Balls.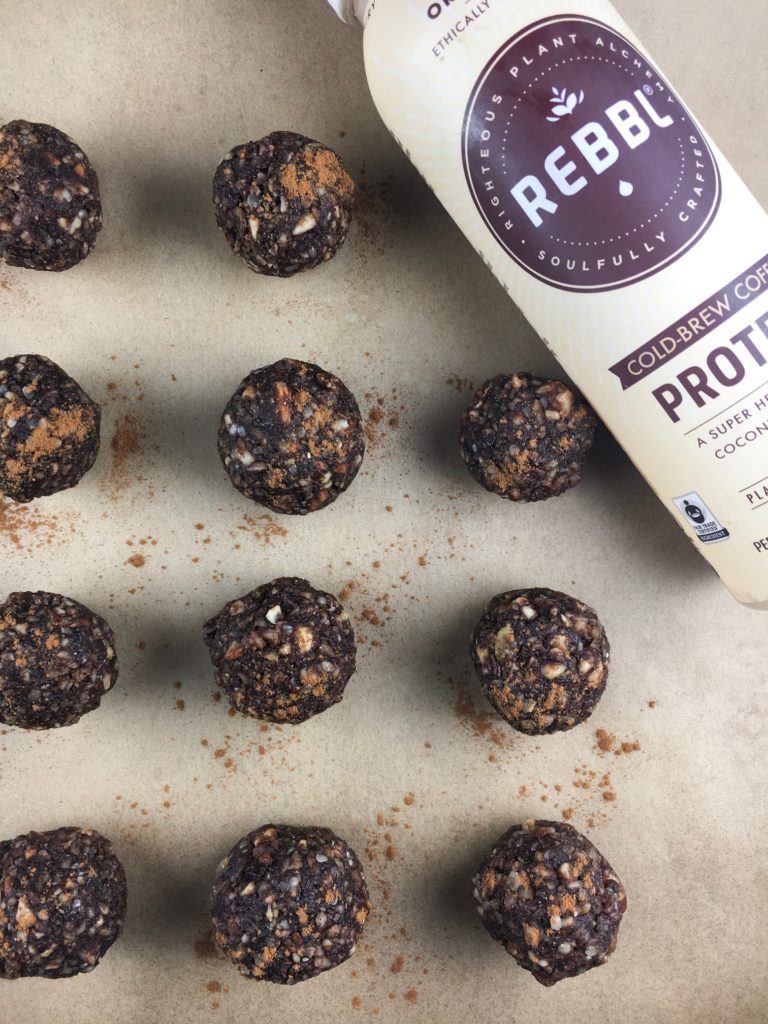 The Cold-Brew Protein is made with coconut milk, which include a percentage of MCTs (medium-chain triglycerides that are found to have benefits related to cognitive function, weight management and heart health), fair-trade coffee and adaptogens, including maca, ashwaghanda and reishi that help the body better deal with stressors. Maca is used to help with hormone balance, energy and stamina. Ashwaghanda is used to enhance vitality, relaxation, cognitive performance and quick recovery. This Cold-Brew Protein contains 16g of plant-based protein from a blend of pea, pumpkin and sunflower proteins. REBBL continues to be one of my favorite go-to's for a nutrient-dense, organic beverage– you truly can't beat the flavor of any of their elixirs. You can find this flavor, along with other newest flavors at your local Whole Foods Markets.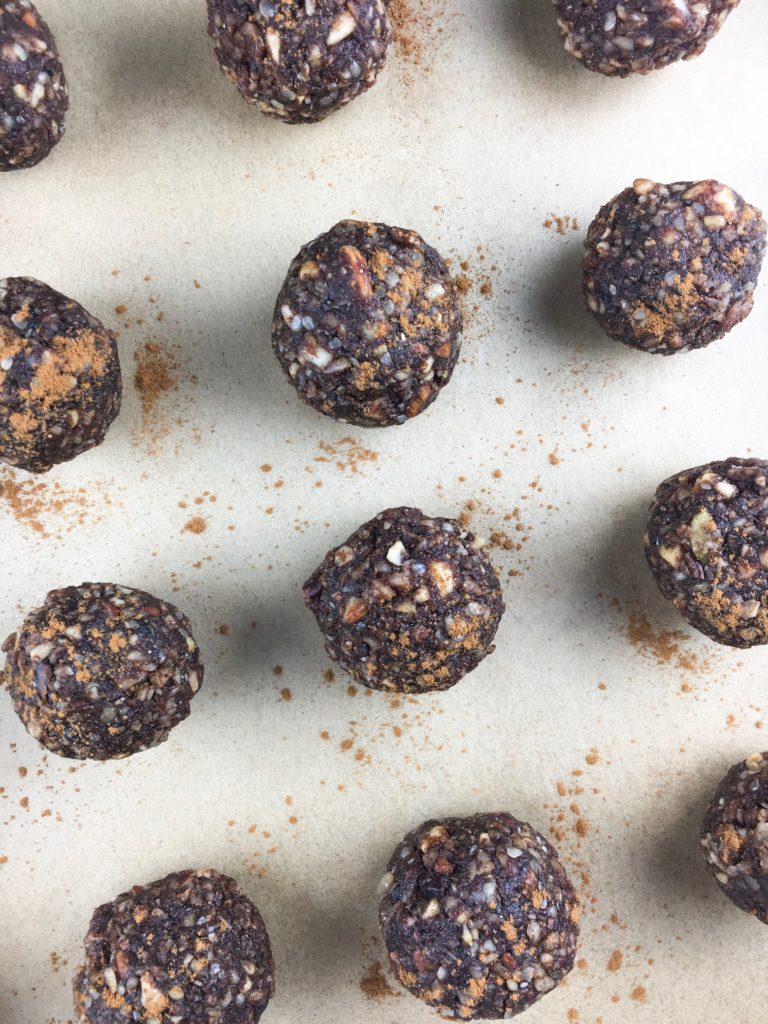 This recipe is definitely one of those meal-prep recipes you won't regret. It takes only 15 minutes to throw together and you'll have snacks/pre-workout/post-workout/dessert/treats for the week! The nuts give it a nice crunch, along with one of my favorite granolas, Choco-Nuts.
Once you get the hang of making superfood balls, you can begin to experiment by using different ingredients you have in your pantry– mulberries, matcha powder, goji berries, spirulina, dates, seeds, nuts, etc.
If you can get past not eating the entire bowl of batter, this recipe makes about 14-16 balls that can be stored in the refrigerator for up to 4-5 days in an airtight container.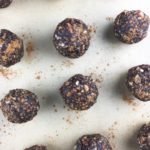 Chocolate Cold-Brew Crunch Balls
Ingredients
1

cup

almonds

1

cup

cashews

¼

cup

ground flax or chia

3

tbsp

hemp seeds

3

tbsp

cacao powder

1 -2

tsp

ground coffee

1

tsp

cinnamon

1

tsp

vanilla extract

4-5

tbsp

REBBL Cold Brew Coffee Protein drink

or almond milk

1

tbsp

maca powder

¼

cup

collagen peptides

¼

cup

Paleo Passion Foods Choco-Nuts granola

or your favorite granola

Dash of pink salt

Optional: 1-2 tbsp maple syrup
Instructions
Pulse cashews and almonds in a food processor until it reaches a fine consistency. I like to keep some small chunks in there for extra crunch.

Add remaining ingredients, excluding REBBL cold brew, and pulse for 30 seconds, or until well-combined.

Pour in REBBL cold brew 1 tbsp at a time, making sure not to add more than what's needed because it will become very sticky. (if you do add a bit too much, just sprinkle in some almond or coconut flour). Dust with cinnamon, if desired.

Roll into 1-inch balls, place on parchment paper and refrigerate for 30 minutes. Store in an airtight container for up to 5 days in the fridge.