As the holiday season gets into full swing, I'm making sure I put self-care at the top of my priority list. It's wayyy too easy to get caught up in all the madness and forget about making time to take care of yourself. And I'm here today to remind you to do the same!
One of my *favorite* ways to have a little me-time is to have a major skincare moment, put on a robe and just relax at home (with E! or Bravo on in the background, of course). And one of the skincare brands I've been obsessed with pretty much since I started focusing on using clean and non-toxic brands is Biossance. You have for sure heard me talk about their Squalane + Vitamin C Rose Oil (I apply morning and night) both on the blog and Instagram because it is easily one of my most-used products in my whole skincare arsenal. My favorite part? The Rose Oil and ALL of Biossance's products are derived from plants, they work amazingly well AND, to top it all off, their clean list of ingredients is better for your body and the planet.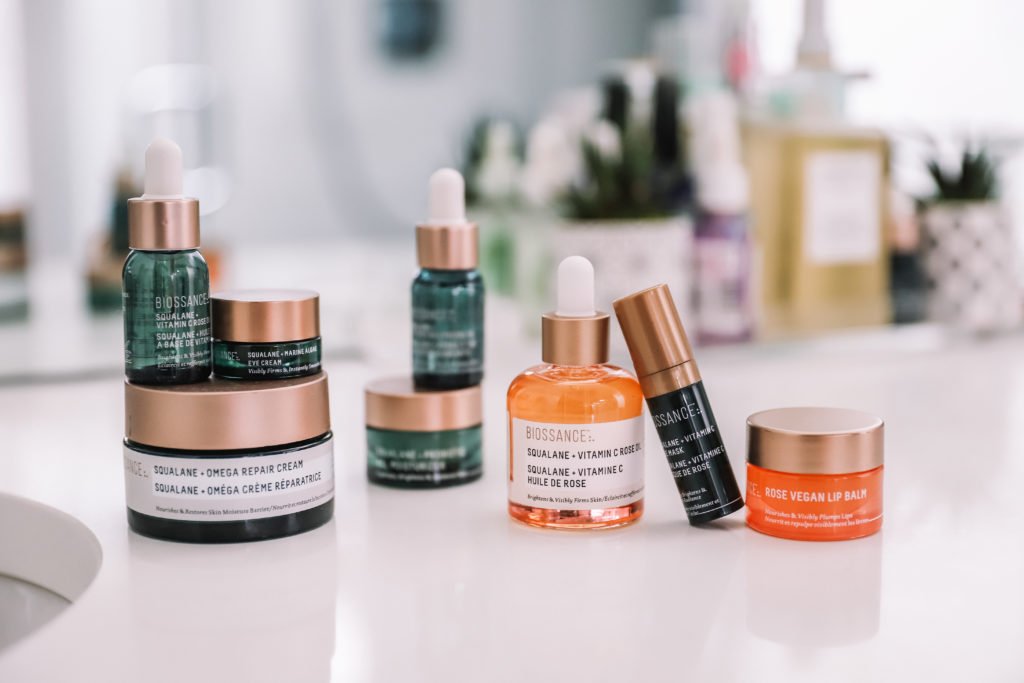 But anyway, now that you know how amazing Biossance is, to give yourself some love – and a friend, but let's be honest, we all like buying gifts for ourselves too – during the holiday season, I HIGHLY recommend checking out Biossance's holiday sets at Biossance.com.
There are three sets available, all of which serve a slightly different purpose. So take a second to think about what your skin needs, but you really can't go wrong with any of the kits in my opinion.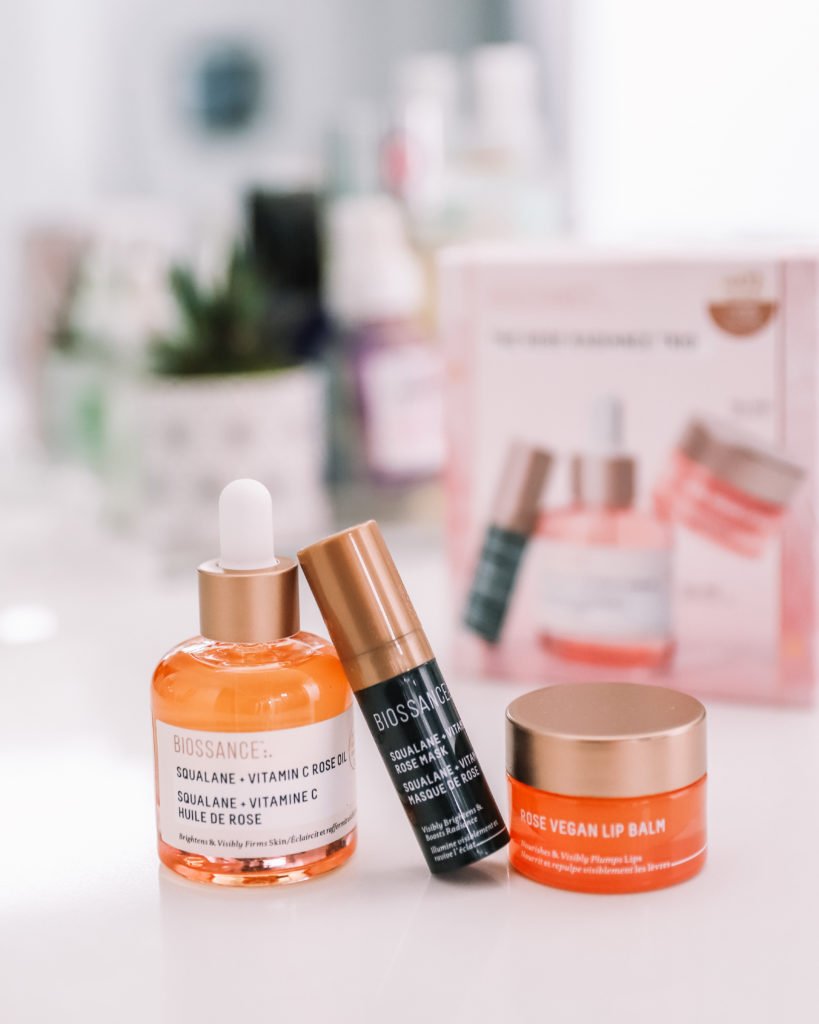 The first is the Rose Radiance Trio for $72 ($93 value), which focuses on hydrating your skin and giving you that glow we all want our skin to have. I love this set because it has a full-size Squalane + Vitamin C Rose Oil (my fav product of theirs– smells so fresh!).
The second set is the Stay Balanced Duo featuring Biossance's Probiotic Gel Moisturizer – this is fantastic for acne-prone skin that gets really dry in the winter – along with their Tea Tree Balancing Oil. Both are travel-sized, but this set is on sale for $9 at the moment!! ($32 value) so it's a great way to test these products without breaking the bank.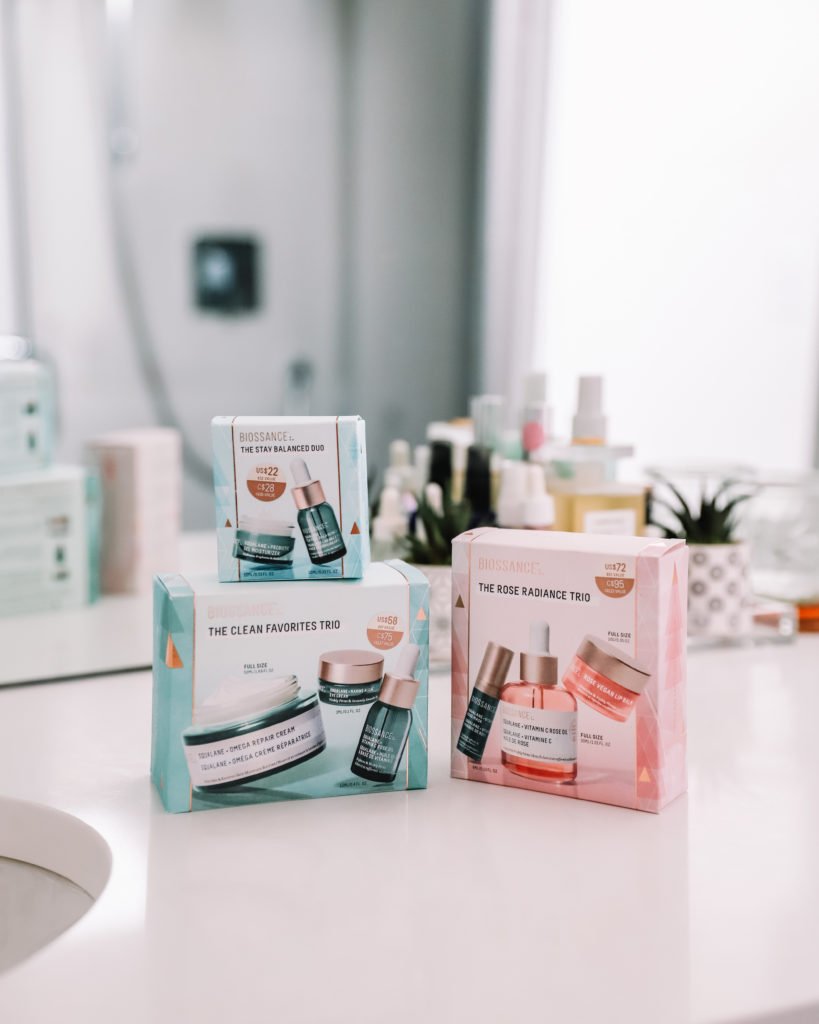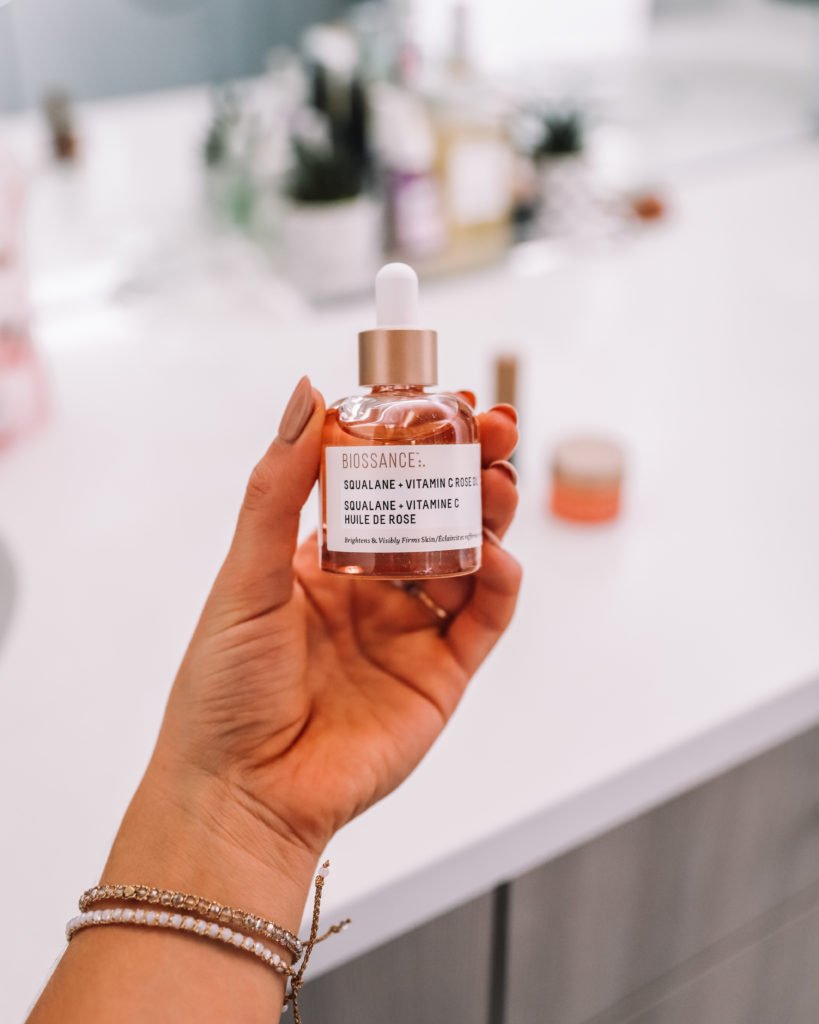 Lastly, there is the Clean Favorites Trio. This is the one I'd recommend buying for anyone new to clean skincare or the Biossance brand. You get three of their best products – a full-size Omega Repair Cream, and a travel-size Marine Algae Eye Cream and Squalane + Vitamin C Rose Oil. This is basically a whole new clean skincare routine for only $58 ($97 value)!! You get a little bit of everything from this kit – hydration from the Omega Repair Cream, brightening from the Squalane + Vitamin C Rose Oil and reduced visibility of fine lines from the Marine Algae Eye Cream. I don't know how you could go back to using anything else after trying this combo, esp the Squalane + Vit C Rose oil, which I've gone through about 5 bottles this year.
I also want to mention that Biossance is vegan, cruelty-free, and gluten-free and comes in recyclable packaging. This brand really does check all the boxes for me and I love gifting my friends and family brands that support all the things that are important to me!
Ultimately, what I really want you to promise me is that you'll take some time for self-care this holiday season. Do that by treating yourself (and a friend!) to a clean, non-toxic skincare. You AND your skin deserve it!
Happy Holidays! (can't believe I'm already saying that)
xxRachael
This post is sponsored by Biossance, but all thoughts and opinions are my own.