One of the most frequent questions I get asked through my page is why I take collagen peptides and what the benefit is.
As we age, our collagen production decreases, even to the point where destruction becomes greater than production. Collagen plays a huge role in our bodies by significantly promoting healthier hair, skin and nails, supporting joint and bone health, supporting a healthy inflammatory response due to over exercise, providing a healing environment for the intestinal wall, improving sleep quality and more. Essentially, collagen is what holds us together– it's the main fiber in connective tissue and the single most abundant protein in the body.
The production of collagen is at its highest during times of growth when bones and muscles are being formed, and reaches its peak around 20 years old. Following this peak however, collagen slows its production less and less, forcing our scaffolding to become weaker.
It was found from a randomized, double blind, controlled trial, that 250 subjects with osteoarthritis of the knee were given 10g of collagen hydrolysate (hydrolyzed form of collagen) each day for 6 months, and resulted in a significant improvement in knee joint comfort (source).
Collagen constitutes up to 90% of bone mass, giving bone its toughness and tensile strength. Every day our bones continue to be remodeled by osteoblasts, which are cells that form and remodel bone structures. It's been shown that the presence of collagen peptides stimulates osteoblasts to regenerate more bone (source).
Further, 70% of our skin is comprised of collagen. Without it, skin loses elasticity and firmness, creating wrinkles, sagging skin and fine lines, and can even lead to osteoporosis and osteoarthritis. The amino acids present in collagen peptides like glycine, alanine, proline and hydroxyproline play a part in promoting younger looking skin, improving moisture and smoothness of skin and reducing wrinkles.
There are several things you can do to help slow the progression of collagen breakdown and visible aging. For example, since collagen is what helps keep our skin hydrated, elastic, flexible and resistant, you can focus on preventing loss of collagen present in your body. Two ways to do this include limiting as many damaging environmental factors (i.e. staying away from cigarette smoke, exercising regularly, consuming less alcohol) and of course, consuming proper nutrients in the diet. Vitamin C is required for collagen production, so boosting your diet with vitamin C-rich foods is key in collagen promotion.
Daily Usage
I've been using Vital Proteins Collagen Peptides for the past two years and I take it in place of protein powders. I've had issues with a very sensitive stomach in the past and have found that most protein powders make me bloated. Collagen on the other hand, doesn't leave me with any symptoms, plus it's free from any unnecessary fillers or additives. It's so easy to add to virtually anything because it dissolves into cold and hot water, smoothies, oatmeal, coffee, and any baking ingredients. Collagen works best when blended with your liquid of choice, leaving it frothy with lighter consistency.
Cartilage
Both cartilage and collagen work together to help your body function correctly. Cartilage is a type of connective tissue that cushions and protects the ends of bones, while allowing them to move smoothly. Similar to collagen, cartilage also changes as we age, becoming thinner and slowly deteriorating after years and years of stress put on the joints. With this stress and degeneration comes inflammation, which can cause major joint pain and soreness.
Vital Proteins offers a Cartilage Collagen Bovine Tracheal Cartilage supplement, rich in the amino acids glycine and proline that provide the building blocks necessary for cartilage, ligaments, tendons, skin and bone. This supplement is also rich in glycosaminoglycans whose primary role is to promote the ability of collagen and elastin to retain moisture and repair the skin.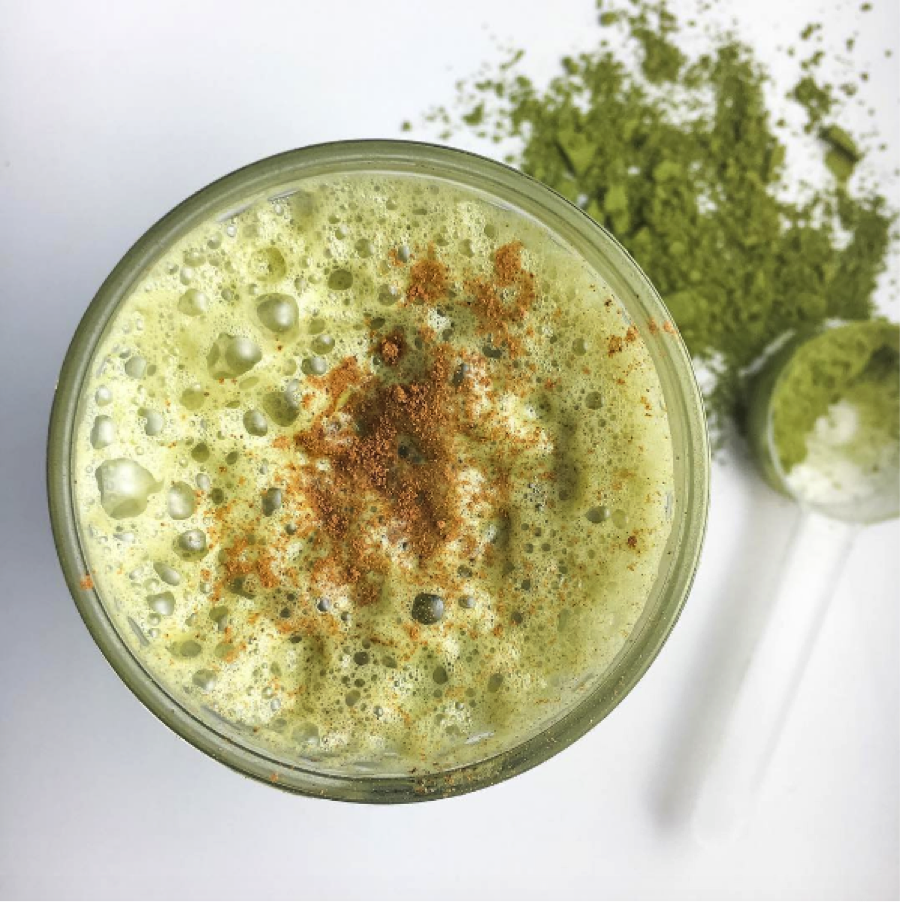 Like I said above, I incorporate collagen peptides into my diet every day, whether that's in my morning matcha, a smoothie, oatmeal, my Sweet + Salty Coconut Cashew Bars, when baking cookies, etc.
I definitely recommend supplementing your diet with collagen in order to help combat the regression of collagen in the body, especially if you have trouble digesting other protein powders. Not only is it a great source of highly digestible, nutrient-dense protein to add your normal intake, many of us may be lacking this type of protein in our diets that would otherwise be very beneficial.
Click here to check out Vital Proteins!