If there's one thing I make on repeat every Easter, it's these copycat Reese's Peanut Butter Easter Eggs !! If you haven't tried them yet, do yourself a favor and make sure you're stocked up on all the ingredients to throw them together. They don't take long and I kid you not, they taste better than the real thing because they're made from scratch with just a handful of ingredients. Completely dairy-free (when using vegan chocolate), gluten-free and refined sugar-free! You'll love these 🙂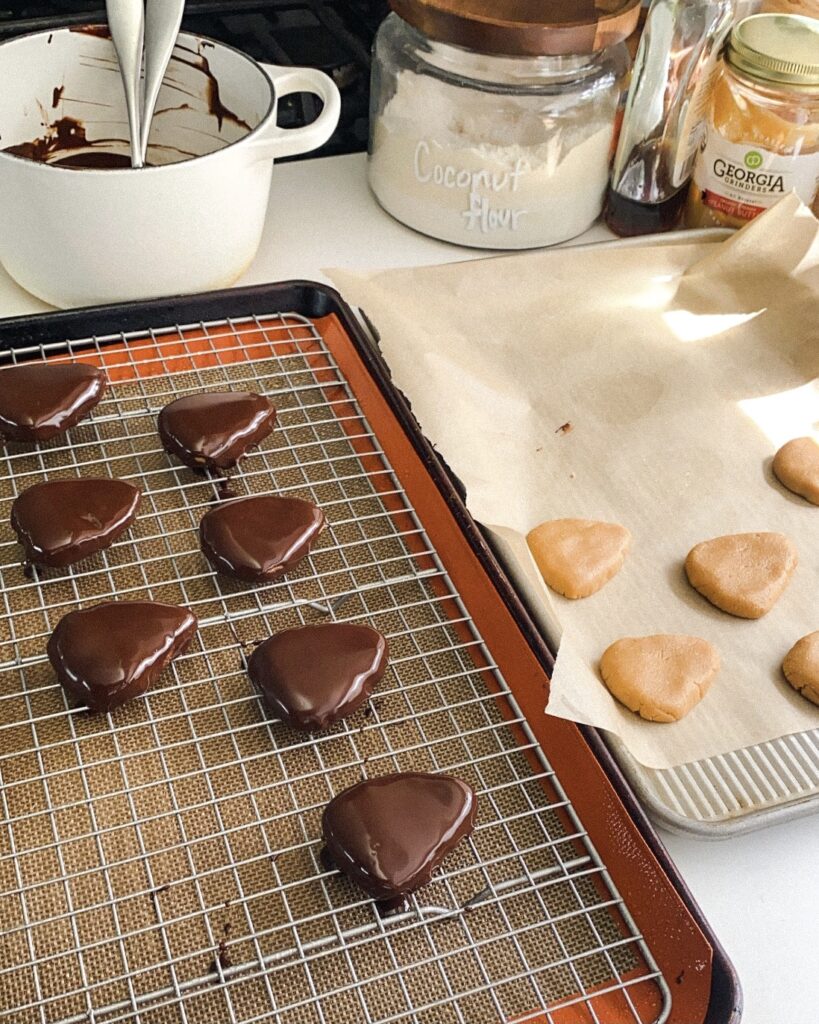 I've recreated them so many different times with different shapes over the years because honestly, nothing beats the taste.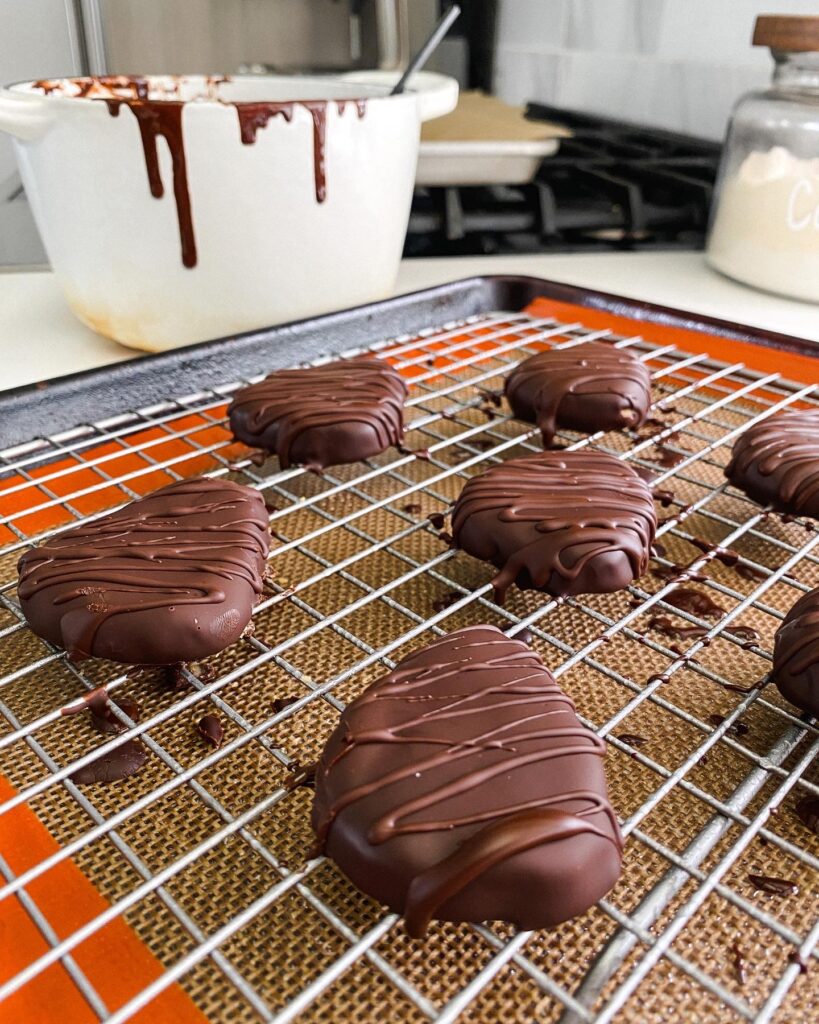 The trick is not eating all of the dough before you make the recipe.. so good luck and let me know how you like them! Make sure to tag me on Instagram @rachaelsgoodeats so I can see your cute little PB eggs this year– I've seen so many people get creative by adding sprinkles, keeping them circle shapes, etc. You can also use any type of nut butter like almond butter, cashew butter, tahini, or sunflower seed butter for the filling.
SHOP WHAT I USED TO MAKE THIS RECIPE:

Copycat Reese's Peanut Butter Easter Eggs
Dairy-free, gluten-free, and refined sugar-free!
Ingredients
Filling
1/2

cup

creamy natural peanut butter

2

tbsp

maple syrup

2

tbsp

melted coconut oil

1/2

tsp

vanilla extract

3

tbsp

collagen peptides

(completely optional for added protein)

5-6

tbsp

coconut flour

(or sub 9-10 tbsp almond flour)
Outer Chocolate Layer
1-1.5

full chocolate bar

(I use dark chocolate, but feel free to use your favorite)

1

tbsp

coconut oil
Instructions
Whisk together creamy peanut butter, maple syrup, coconut oil and vanilla extract in a medium-sized bowl.

Pour in collagen, if using, along with coconut flour and stir thoroughly.

Form dough into 1.5-inch egg shapes and lay flat on parchment paper. If they're too soft to form, add more coconut flour, 1 tbsp at a time until consistency is thick enough. Dough should make around 12 eggs.

Once all dough has been shaped, place in the freezer for 15 minutes to chill/harden.

To make outer chocolate layer, melt coconut oil and broken up chocolate bar in a small saucepan over the stove on low heat, stirring constantly until liquid. If using a microwave, follow 30-second intervals in the microwave followed by stirring, then repeat until fully liquid.

After the peanut butter eggs have hardened, remove from freezer and use two forks to dip eggs in melted chocolate and back onto parchment paper or cooling rack. Place back in the freezer to harden for 15 minutes. Enjoy! Store in airtight container in the freezer for up to 1 month.
Recipe Notes
If you use a cooling rack for this recipe, note that the chocolate may stick-- If this happens, place back in the freezer until fully hardened, then use a small metal spatula pointed at an angle down underneath the chocolate covered eggs, and firmly press up. They should (hopefully) come off in one piece!