Sponsored by Under Armour and Amazon Fashion. All opinions expressed are always my own! 🙂
Everyone interprets wellness differently. For me, wellness means having a routine. Most days of the week, my routine starts off with some type of exercise, whether that is in the gym lifting weights, circuit training, shooting hoops, or taking time to stretch or do yoga. It helps wake me up, gets my blood flowing, my body/muscles loose, and on top of all that, it's an immediate mood-booster. It simply makes me feel GOOD. Other components like eating well and nourishing my body properly is also a huge part of my daily routine. I love looking at food as fuel, and sticking to wholesome, unprocessed ingredients. It keeps my energy high and fuels me for everything I have to do that day.
As a certified personal trainer, I'm always in the gym creating new GOOD SWEAT workouts to share (scroll down for a killer at-home circuit workout + post workout recipe!), in addition to keeping myself motivated. I think we can all agree activewear plays a huge part in motivation. I need clothes that are able to withstand all types of workouts– jumping, squatting, burpees, you name it!
Good [looking] activewear makes me feel confident in the gym and makes me excited to workout. I think it's so important to feel good while you're exercising; it increases your drive, your confidence, and your mentality.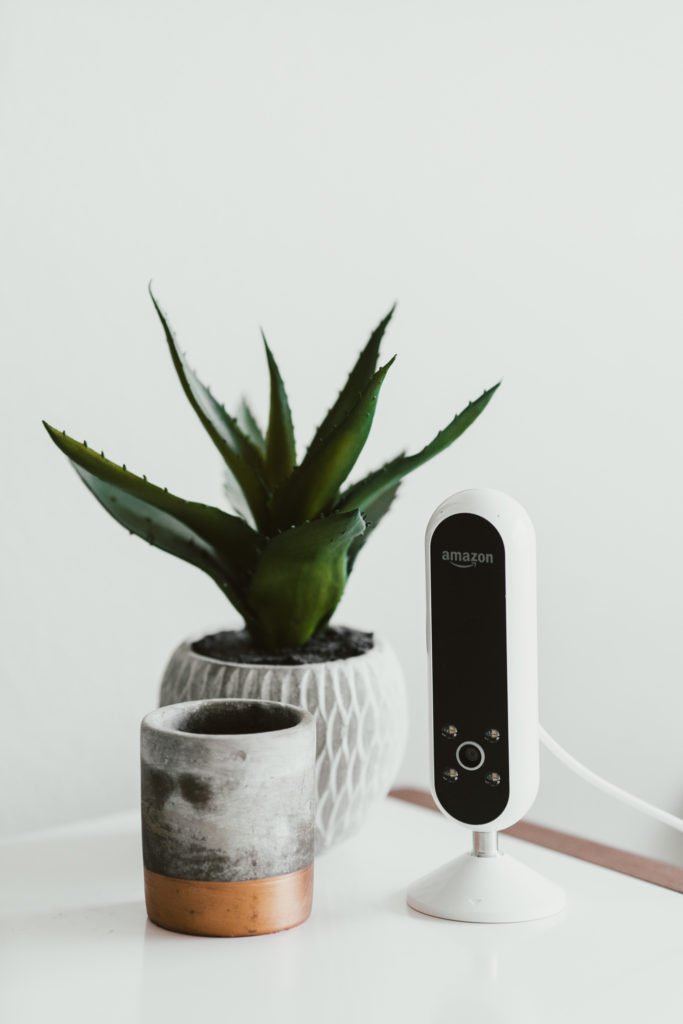 I decided to test out Amazon's Echo Look on my new workout gear from Under Armour (all purchased on Amazon, btw). From what I learned, the Echo Look is a device that's perfect to start incorporating into your daily routine. It's literally the best personal stylist / hands-free selfie camera you wish you always had. Super easy to use and takes head-to-toe photos of your outfits, so you can go back and browse your wardrobe any season throughout the year.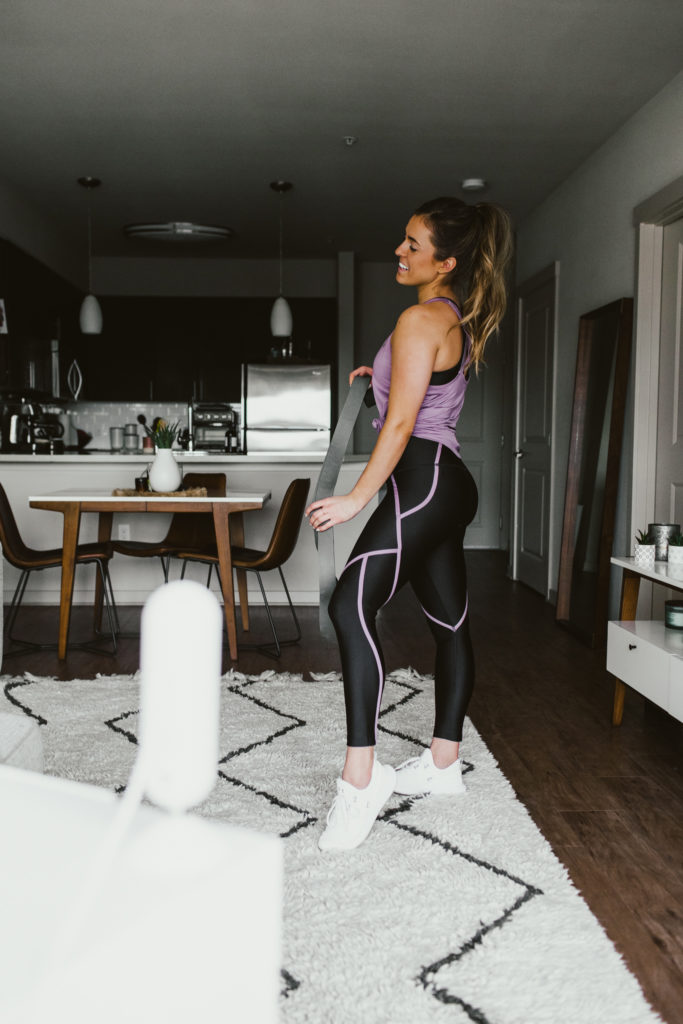 With built-in LED lighting and depth sensing camera abilities, it's able to blur the background of the photo to make your outfits really pop 😉 This way, you have a clean looking photo you can share. The Echo Look also connects to Alexa—which, if you're not familiar, is a cloud-based voice service—to ask questions, set alarms and timers, check your calendar, weather, traffic, manage to-do and shopping lists, control smart home devices, play music… it basically has the ability to get you any info you need to know. You literally just say, "Alexa, take a picture," and she'll do it! The photo is sent straight to your phone through the app.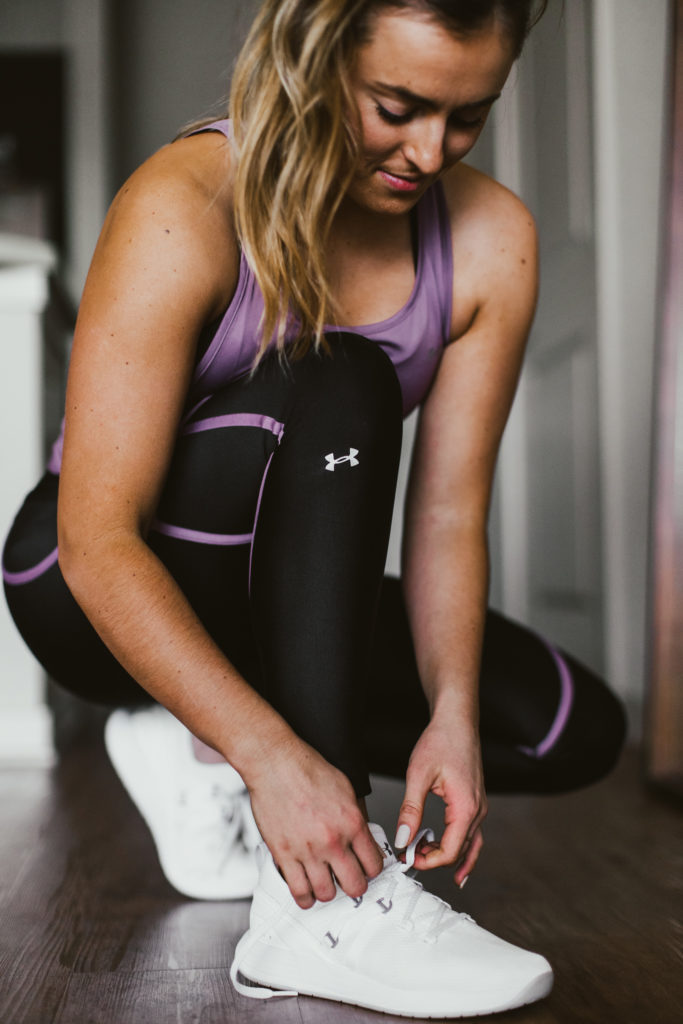 This entire look & others similar can be found below and when you spend $75 or more on this Under Armour fit, you can get a FREE Echo Look!!
SHOP HERE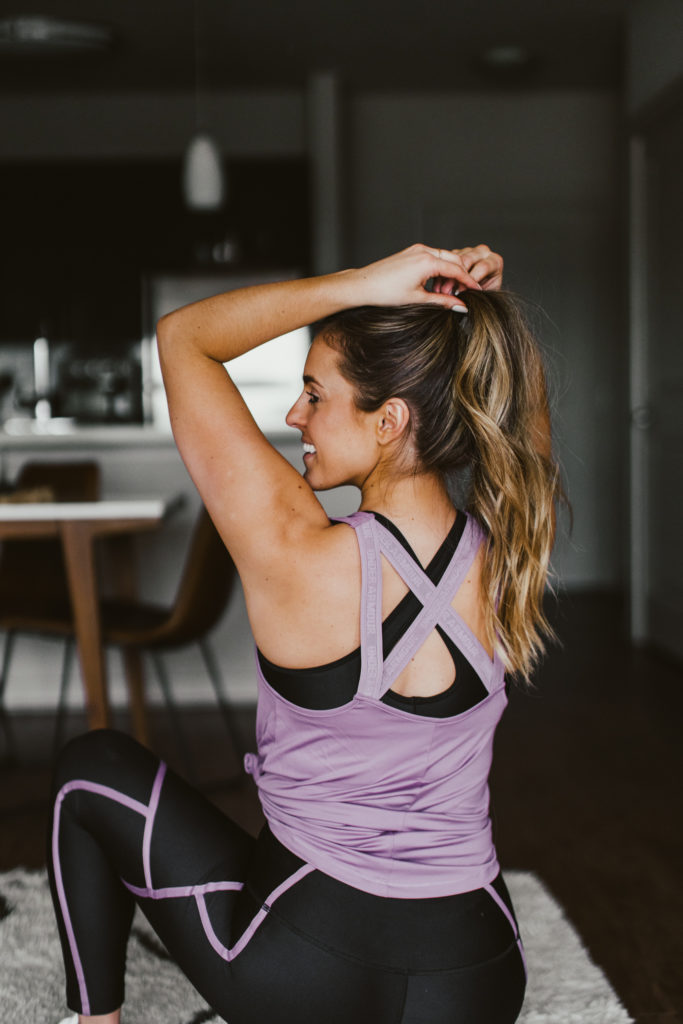 This head-to-toe look includes the Armour Crossback Bra, the WM Strappy Tank, the Edgelit Ankle Crop & the Breathe Trainers (click here). These leggings (click here) are the perfect fit with a wide, flat waistband that sits just at the hips, and the material is very stretchy (more importantly, squat-proof!).
Also, I'm always sold on a strappy tank & bra (click here for sports bra) & here for tank). They're both super comfortable and I love that you can tie the tank in a knot & position to your liking.
Once you put on a workout fit that makes YOU feel good, test out this quick workout below!!
WORKOUT OF THE DAY:
Circuit 1: 4 rounds
Jump squats x 12
Plank jacks x 12
Curtsy lunge with pulse to high knee x 8 each leg
Lay-down push-ups x 8
Circuit 2: 3 rounds
Vertical toe touches x 20
Plank hold x 30 sec
Russian twists x 20

HEALTHY MEAL POST-WORKOUT
As a registered dietitian, I know just how important fueling your body is post-workout. Replenishing your muscle and liver glycogen stores is not only crucial in proper exercise recovery, choosing the proper ingredients plays a huge factor as well. I like to opt for a combination of quality protein, green & fiber, complex carbohydrates and healthy fats… for all my meals, really.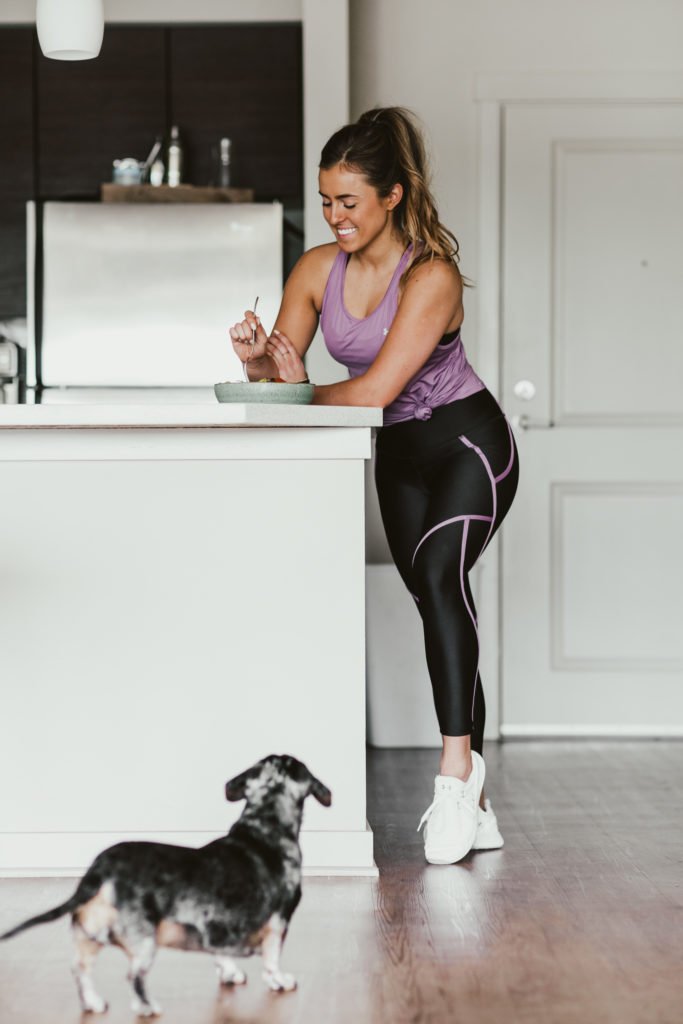 This is one of my favorite go-to meals any time of day, but especially if I get done with a good sweat midday. It's an easy, throw-together bowl filled with nourishing ingredients and my body craves it! I left the full recipe below 🙂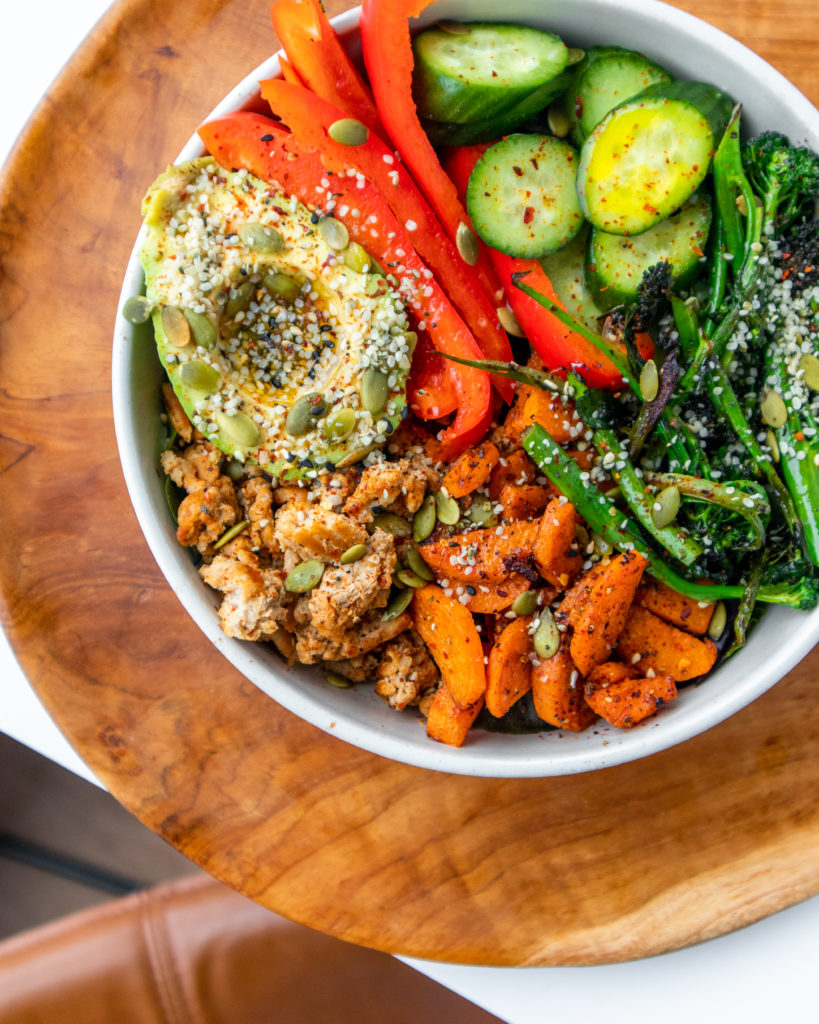 Ingredients:
Base of mixed greens
4-oz organic ground turkey (or lean protein of choice)
3 stems broccolini
1 small sweet potato, sliced into ¼-inch thick pieces
½ small avocado
1 persian cucumber
1-2 tbsp hemp seeds
2 tbsp extra virgin olive oil
½ lemon
2 tbsp pumpkin seeds
½ red bell pepper
Directions:
Brown turkey and season to your liking (I love Primal Palate taco seasoning). In a separate skillet, sauté sliced sweet potato and broccolini in 1-2 tbsp olive or avocado oil, sea salt and ground pepper, until tender, about 10 minutes. Add cooked turkey, sweet potato and broccolini to bowl of mixed greens along with sliced bell pepper, avocado and cucumber. Top with a drizzle of extra virgin olive oil, lemon juice and a large sprinkle of hemp seeds for added fiber and healthy fats.
xx Rachael