The holidays are all about being with people you love and good food… am I right?? I love hosting my family and friends, and wanted to share some of my go-to, crowd pleaser recipes for everyone hosting or bringing a dish to share. Because nothing says "Happy Holidays" like beautiful charcuterie 😏
Snacks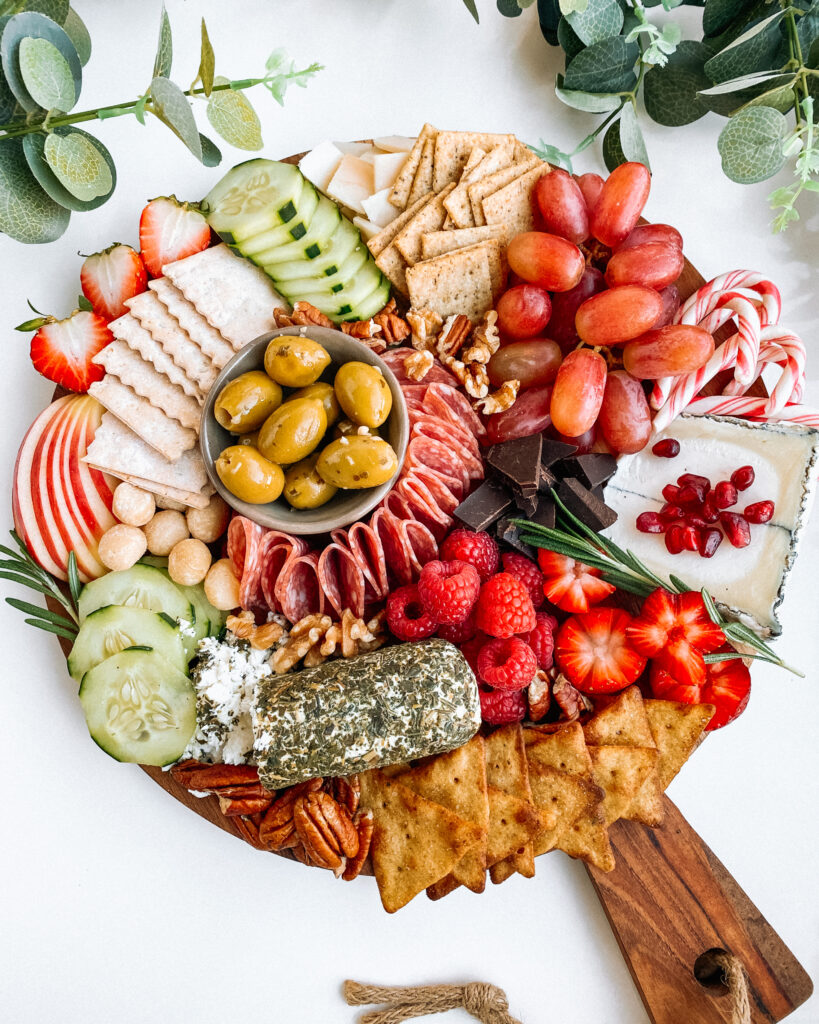 Holiday Charcuterie Board — guaranteed to impress, and enough options to make everyone happy! Recruit friends and family members to contribute and help you arrange the board. By the time it's done everyone is in awe of how it looks and very ready to dive in!!!
Snack Mix — another great recipe for a crowd, or to package up as individuals and gift to friends!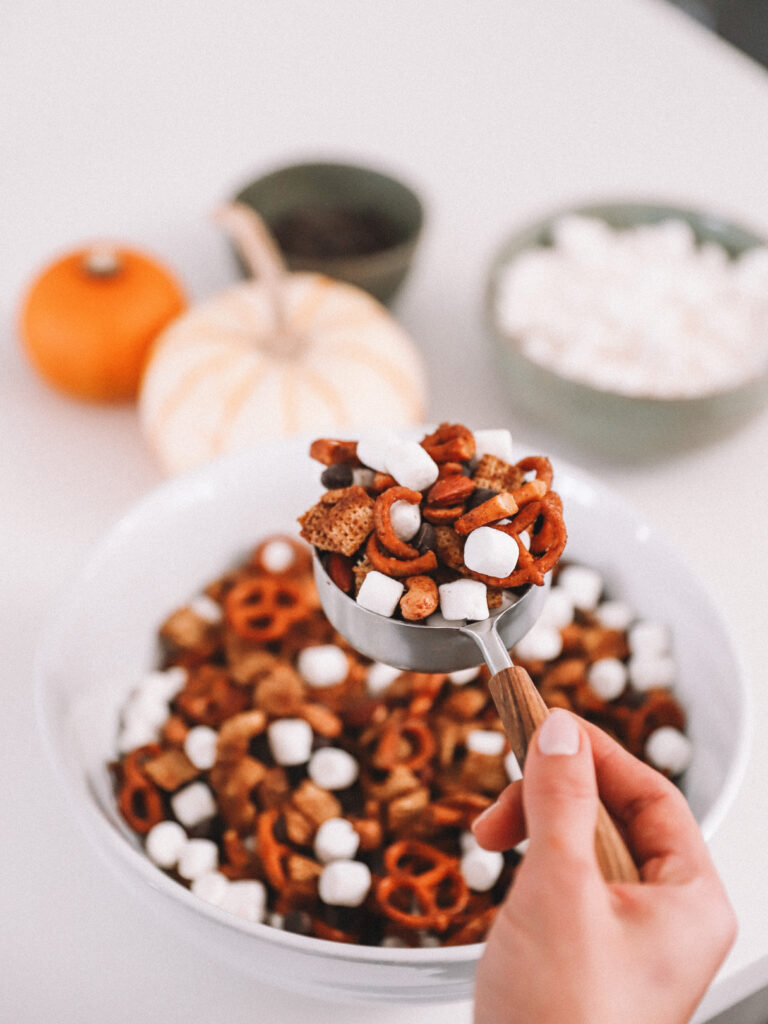 Fall-Inspired Sweet Snack Mix — this rendition of my snack mix… omg. Quite possibly the most underrated recipe!!! Great to share with a crowd, but also the perfect snack to bring with you in the car — running errands or driving to visit family. If you haven't tried this you MUST make, ASAP!
Want something a little more on the healthier side with less sugar? Try my Roasted Trail Mix – Two Ways! It's from my 7-Day Added Sugar Detox, which you can grab HERE.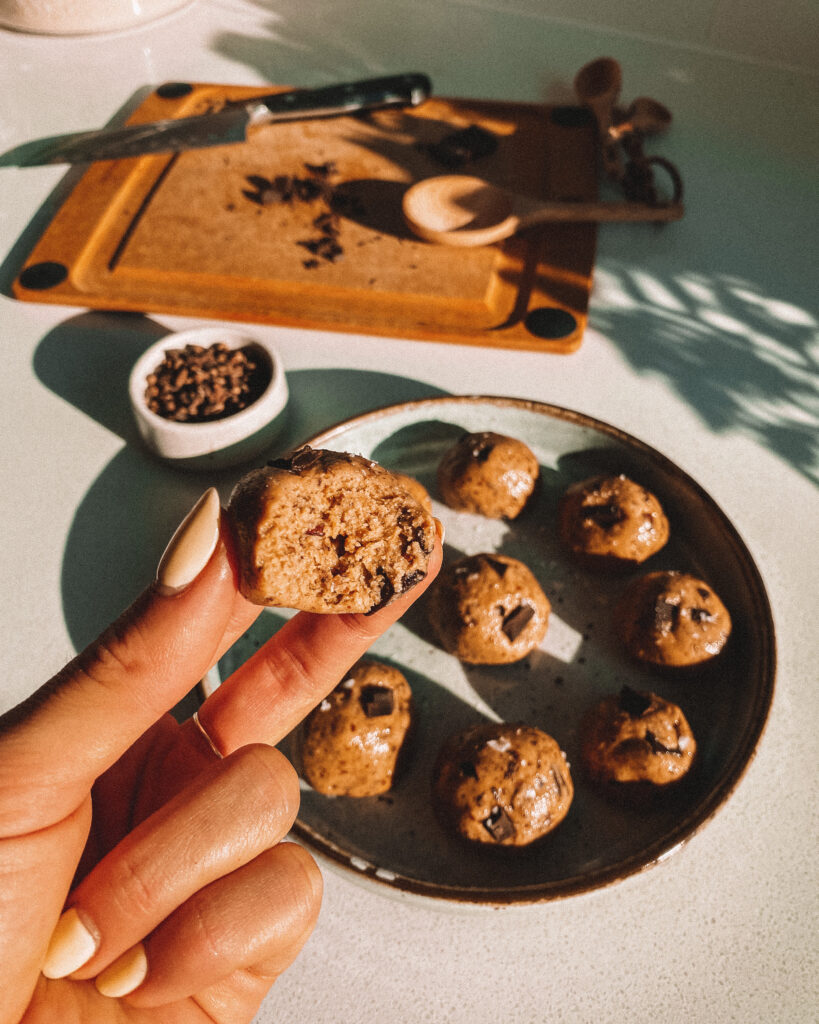 Having a batch of Crunchy Chocolate Peanut Butter Anytime Bliss Balls in the fridge is clutch for a nutrient-dense option around the holidays. Honestly, I'm about to go make them because they're a good thing to fall back on when you feel like you're riding the sugar high wave.
Sweets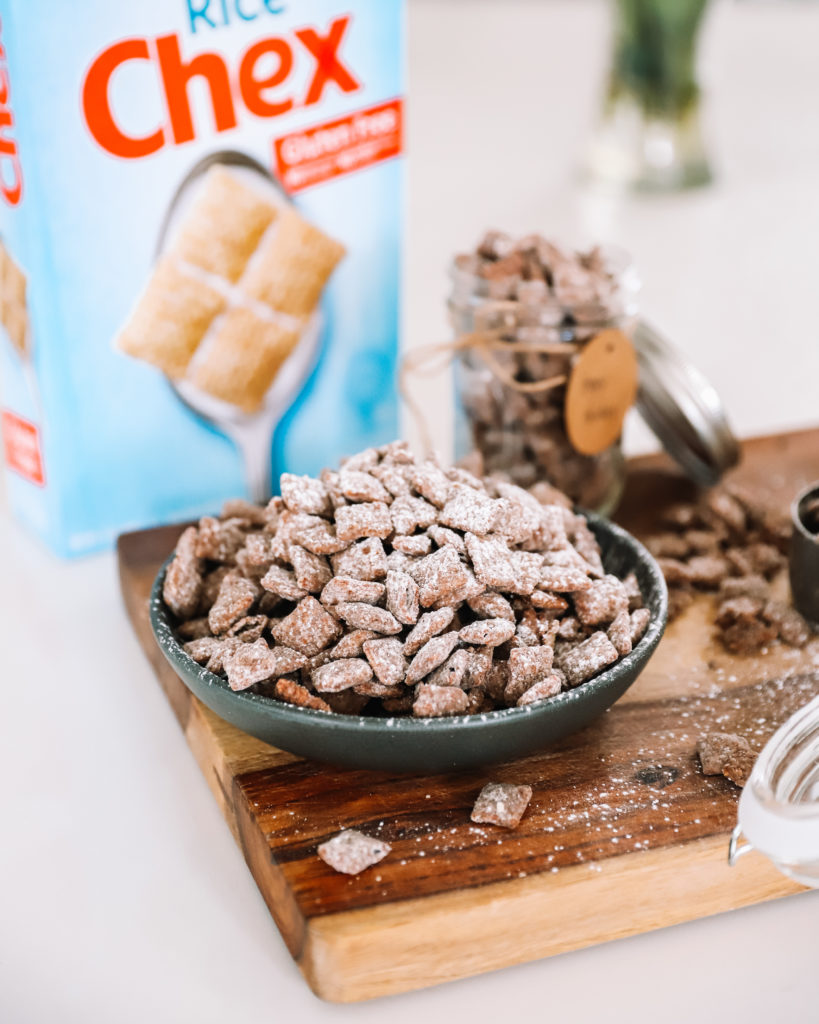 Muddy Buddies — Or as some of you say: puppy chow. Love this recipe because it's allergen friendly and comes together with just a few ingredients. Perfect for a hosting dessert, a dish to pass, or to package up as individuals for your neighbors! We used to have it during Finals Week in college thanks to our angel of a sorority chef, Bridget!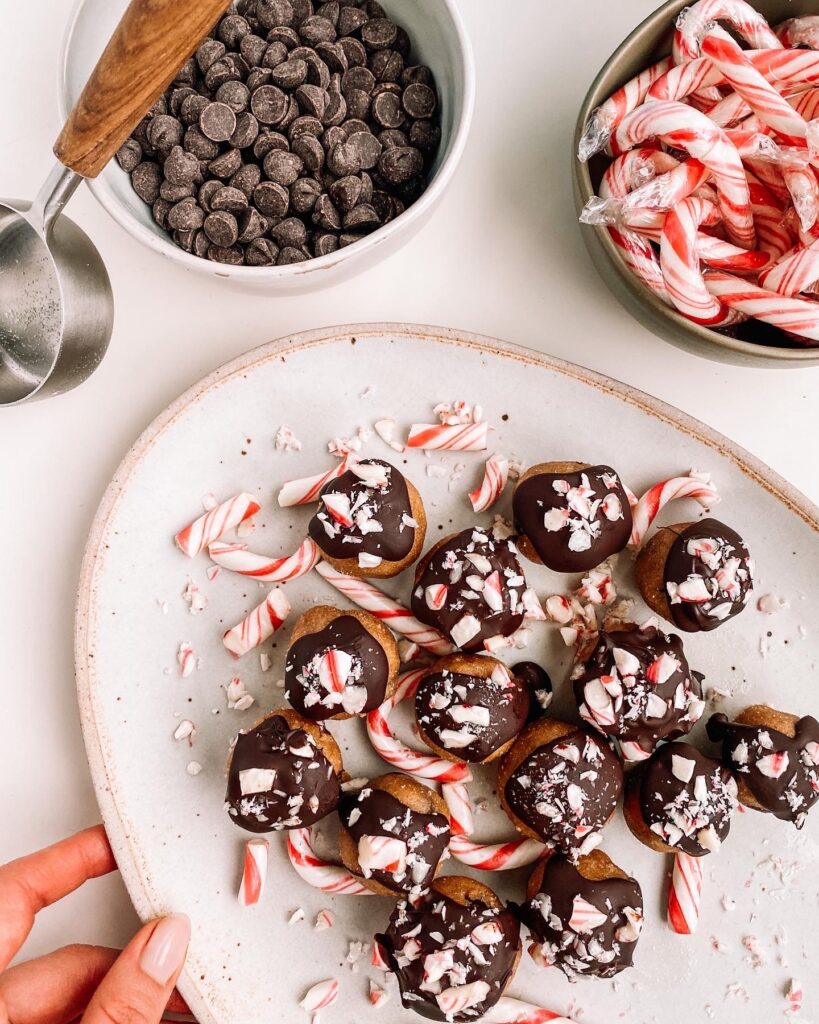 Chocolate Peppermint Cookie Dough Bites – seasonal AF and even more simple. This would 100% be the healthiest dessert on the table, and I don't think anyone would be able to guess! SO GOOD!
Peppermint Chocolate Holiday Bark — customizable so you can include your favorite flavors. Make a big batch to share or keep it in your freezer during the holiday season and keep it all for yourself.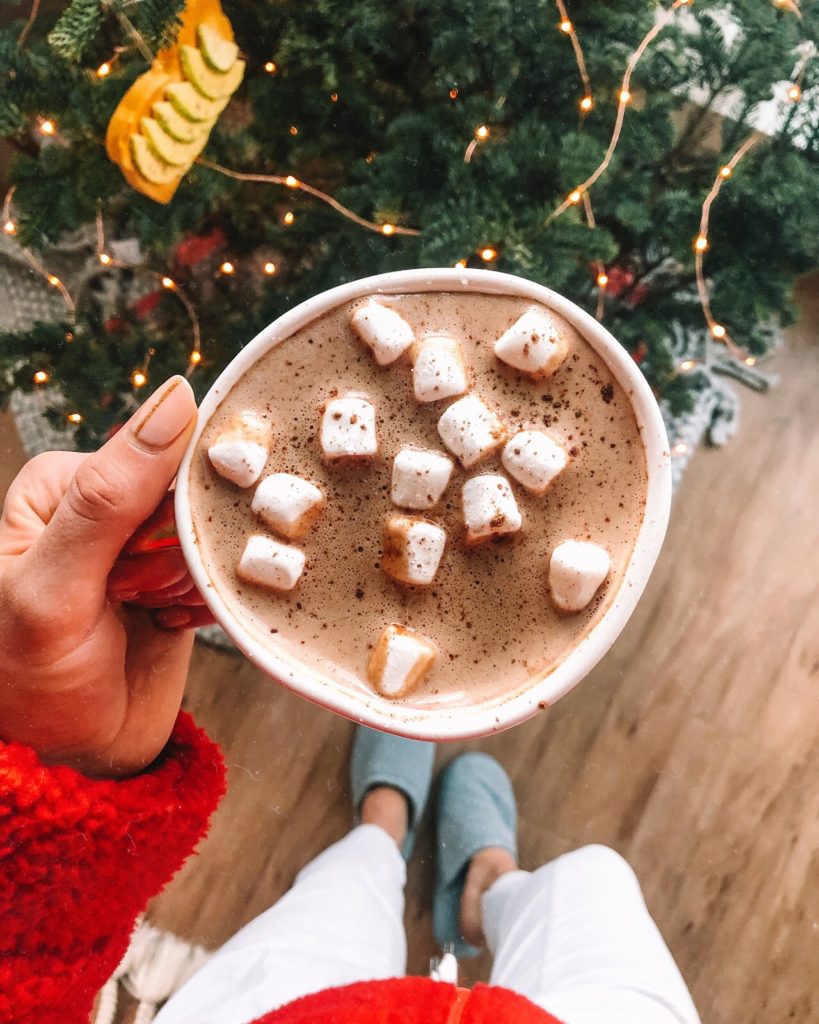 Peppermint Hot Chocolate — Christmas morning or all winter long, This hot chocolate recipe is so cozy without the crazy spike in blood sugar! 
Salted Caramel Dip — dip your apples in and never look back! This sauce is to die for and I'm not being dramatic… you'll have to try it for yourself and let me know what you think.