Ever since Blair from Balance With B made these bites (adapted from Faring Well), I knew I had to make them. I honestly think the cacao dusted on the outside makes them that much better.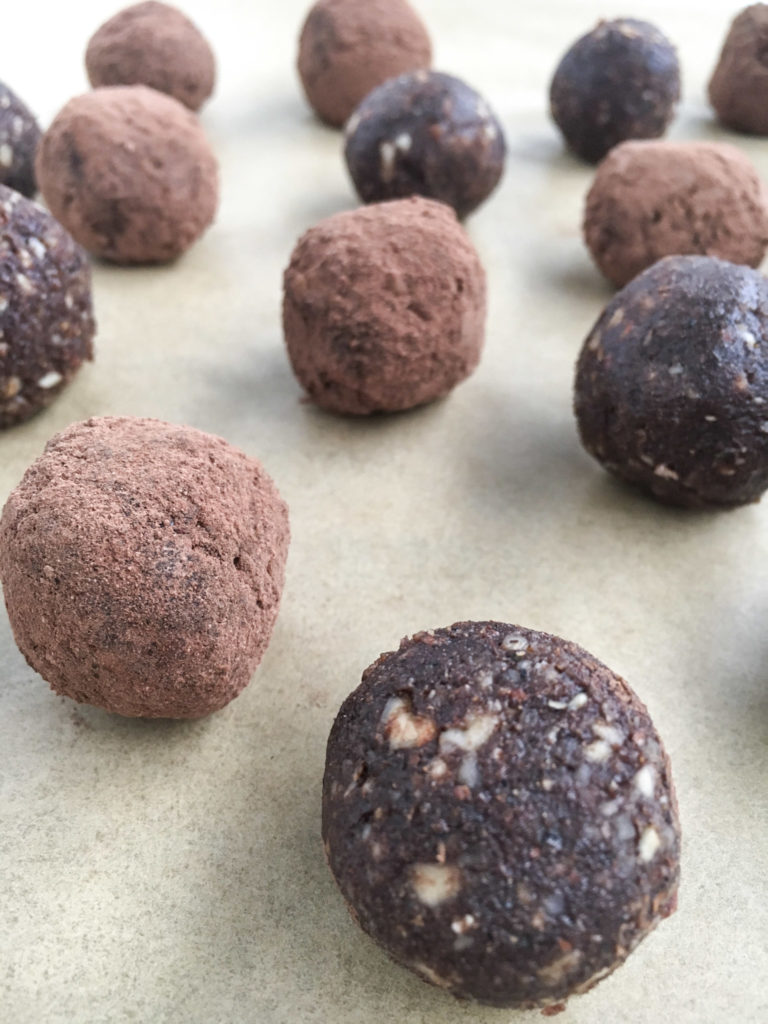 After coming to the realization I needed to drastically change my intake of certain foods to avoid/improve my horrible stomach aches, I've opted for very low sugar, protein powder-free, superfood alternatives. Most bliss balls, energy bites and protein balls are made with loads of sugar coming from dates as #1, honey, maple syrup, sweetened cocoa powder and dried fruit. So, I've been coming up with all kinds of different ways to find alternatives. That's why this Maca Cacao Bliss Ball recipe is so great! They truly taste like fudgy truffles albeit the use of many common sugar culprits.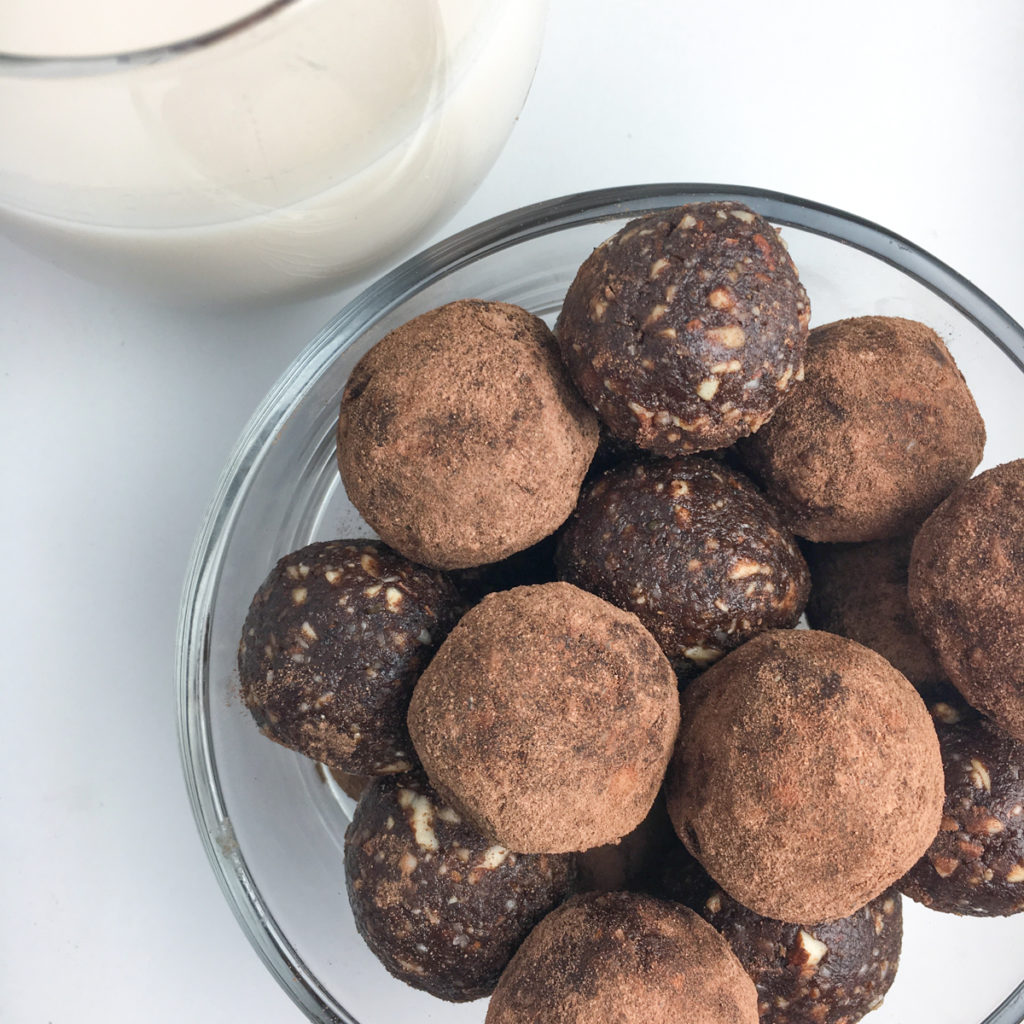 Packing so many superfoods like hemp seeds, Maca powder, cacao powder, flaxseeds, and collagen peptides, these bites are sure to be an ideal power snack during the day. Try them below!!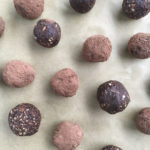 Maca Cacao Bliss Bites Via Balance With B
Ingredients
1

cup

raw cashews

1

cup

sprouted almonds

2

tbsp

ground flaxseeds

3

tbsp

hemp seeds

5

tbsp

homemade cacao superfood powder* or plain cacao powder

(*¼ cup cacao powder, 3 tbsp ground chia seeds, 3 tbsp mesquite powder, 3 tbsp cacao nibs, 3 tbsp hemp protein, 2 tbsp cinnamon, 2 tbsp maca powder. Store at room temp.)

1

tbsp

maca powder

1

scoop

Vital Proteins vanilla coconut water collagen peptides

(or vanilla or chocolate protein)

1

tbsp

vanilla extract

½

tsp

cinnamon

Few dashes

pink sea salt

4

tbsp

unsweetened vanilla almond milk
Instructions
Pulse the cashews and almonds in a food processor until a flour-like consistency forms, leaving some larger pieces if desired.

Add remaining ingredients, excluding the almond milk and pulse. Once thoroughly combined, pour in almond milk and pulse until the mixture becomes a dough.

Using your hands, roll the dough into smaller bite-sized balls. Option to roll in cacao powder (pour 2 tbsp cacao powder into a small dish or bowl and roll Maca Cacao Ball until completely covered.)

Store in an airtight container for up to 7 days in the refrigerator, or a few weeks in the freezer.