Summer is definitely my favorite time of year – and not just because of lake days and lots of sunshine (those things make it pretty great though) but because of all the amazing summer food! From my s'mores cookie skillet to an epic charcuterie board, I have so many favorites that seem to taste even better when the sun is shining and the temperature is hot!
This list isn't exhaustive but it's what I've made blog/IG posts for and my go-to's for sure! I included some snacks, dessert and mains too so your whole day will be covered 😉 Be sure to tag me on IG if you make any of these this summer!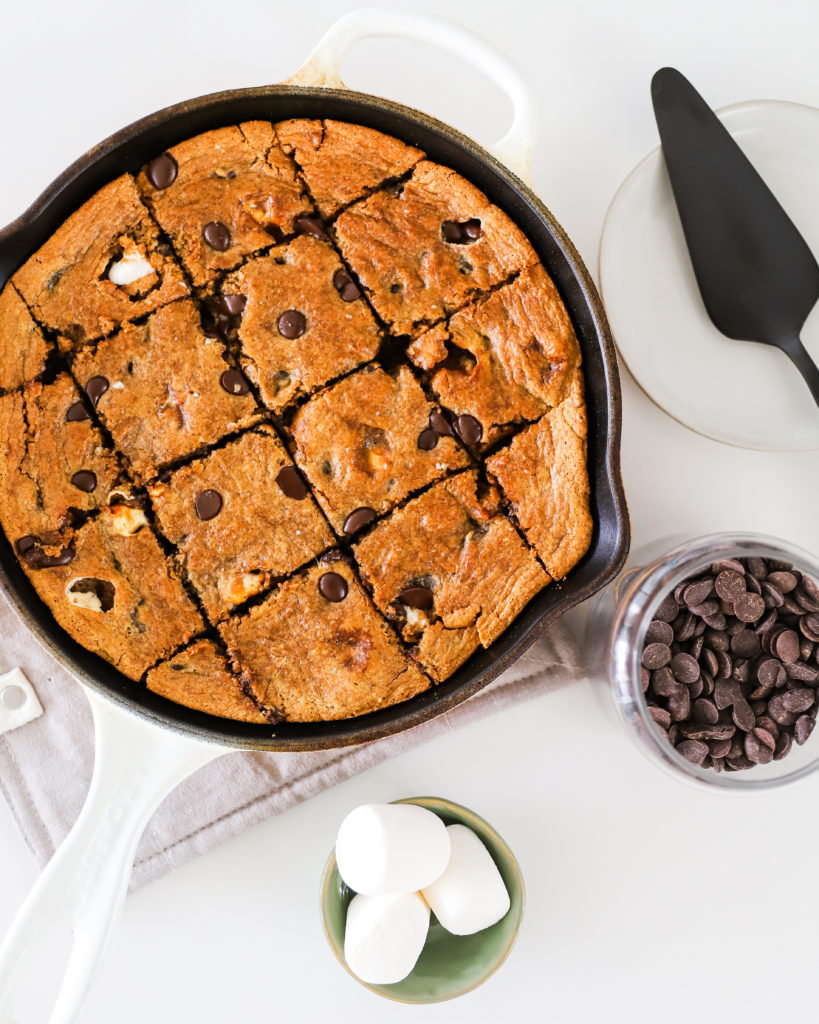 My cashew chocolate chip cookie skillet is an OG RGE recipe and it only made sense to tweak it a bit and make a s'mores version around the 4th of July. It'l be your favorite summertime sweet treat!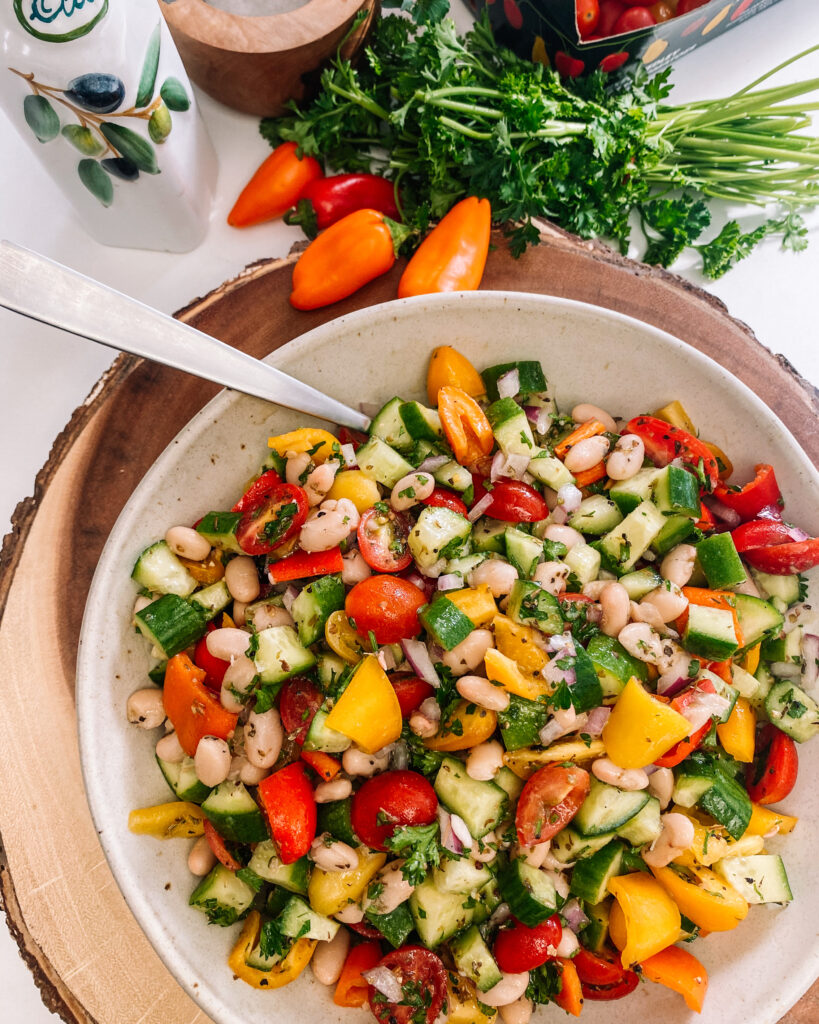 If you have a potluck or backyard BBQ on your calendar, this is definitely the recipe to make! Or make it on a Sunday or Monday and keep it in the fridge for a quick and easy side for the next few days. It's so fresh and packs a ton of flavor!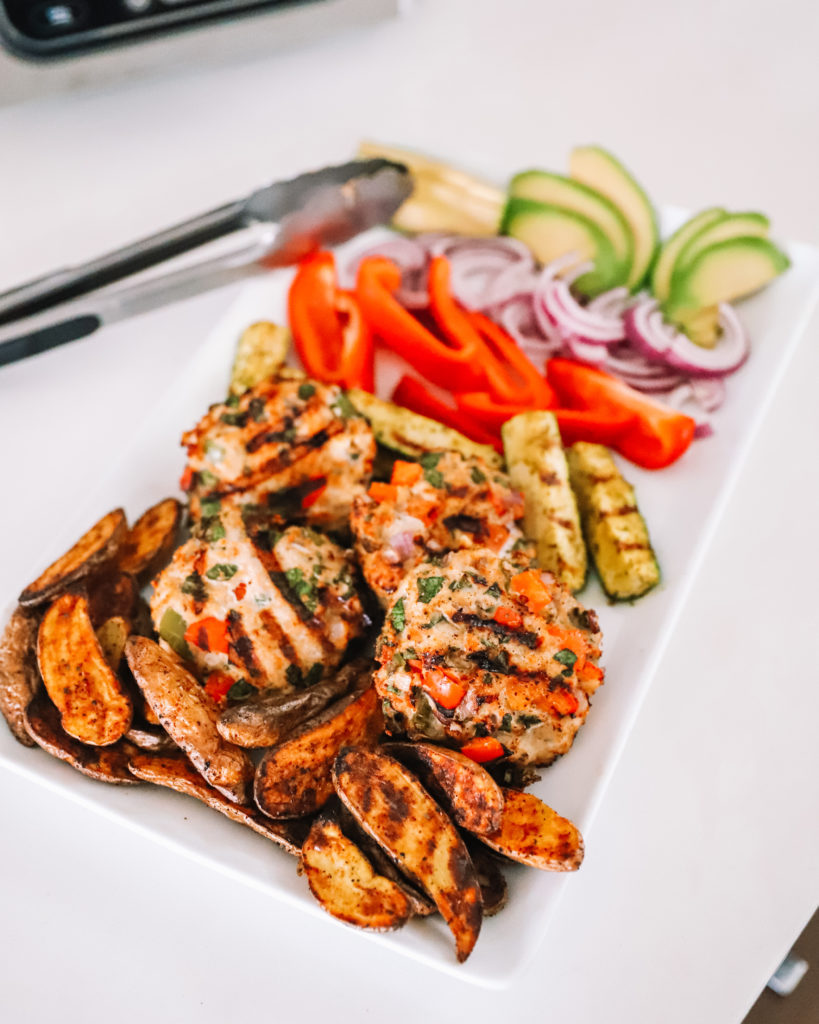 What's summertime without throwing some burgers on the grill?! These are loaded with onions, peppers and even some greens– so good!! You can make in a skillet too, if you're without a grill. One of our go-to versatile recipes all year round.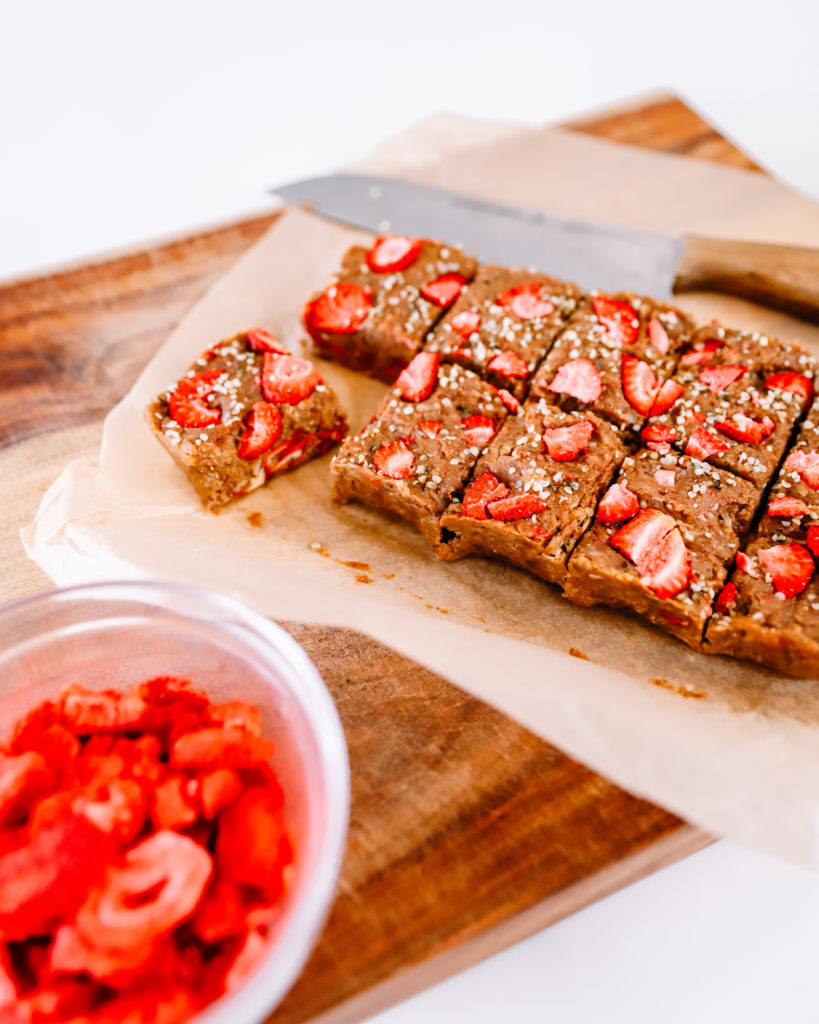 The perfect healthy solution if you have a sweet tooth like me! These bars make an amazing summer snack and also double as dessert or pre-workout bite! Customize them with your favorite fruit, nuts and seeds!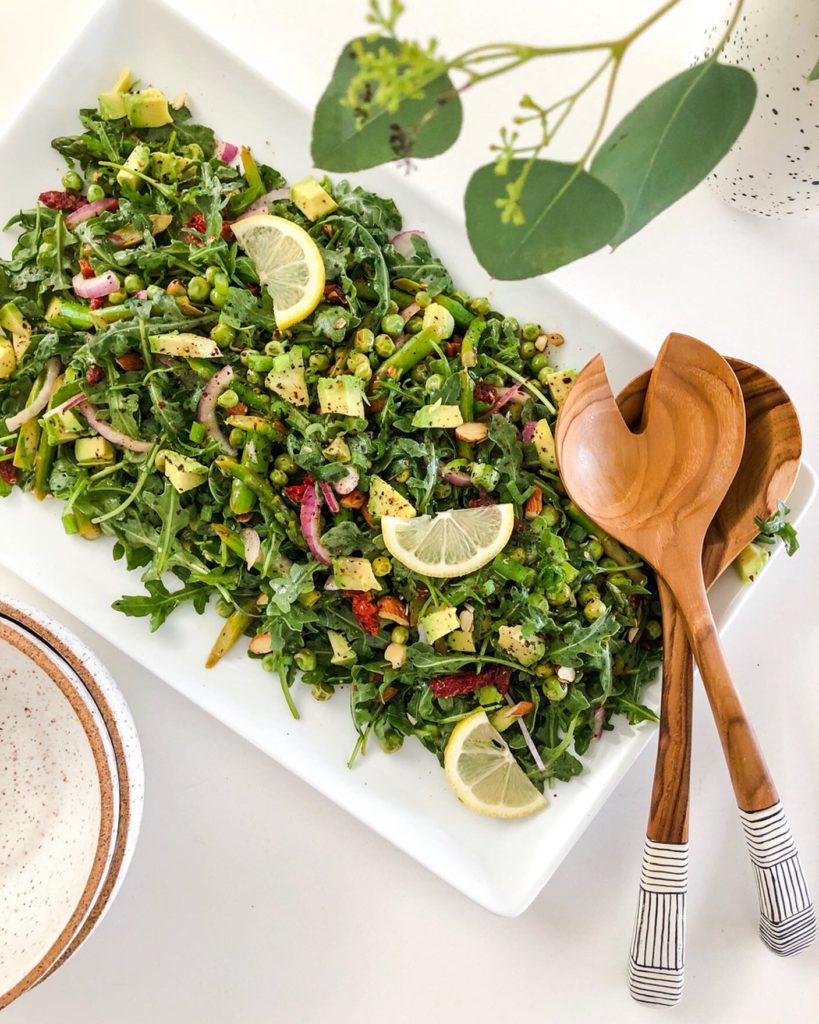 Arugula and Lemon Summer Salad
If you have a garden or visit a farmer's market every weekend for that fresh summer produce, this is the recipe for you! So many seasonal veggies and super easy to make 🙂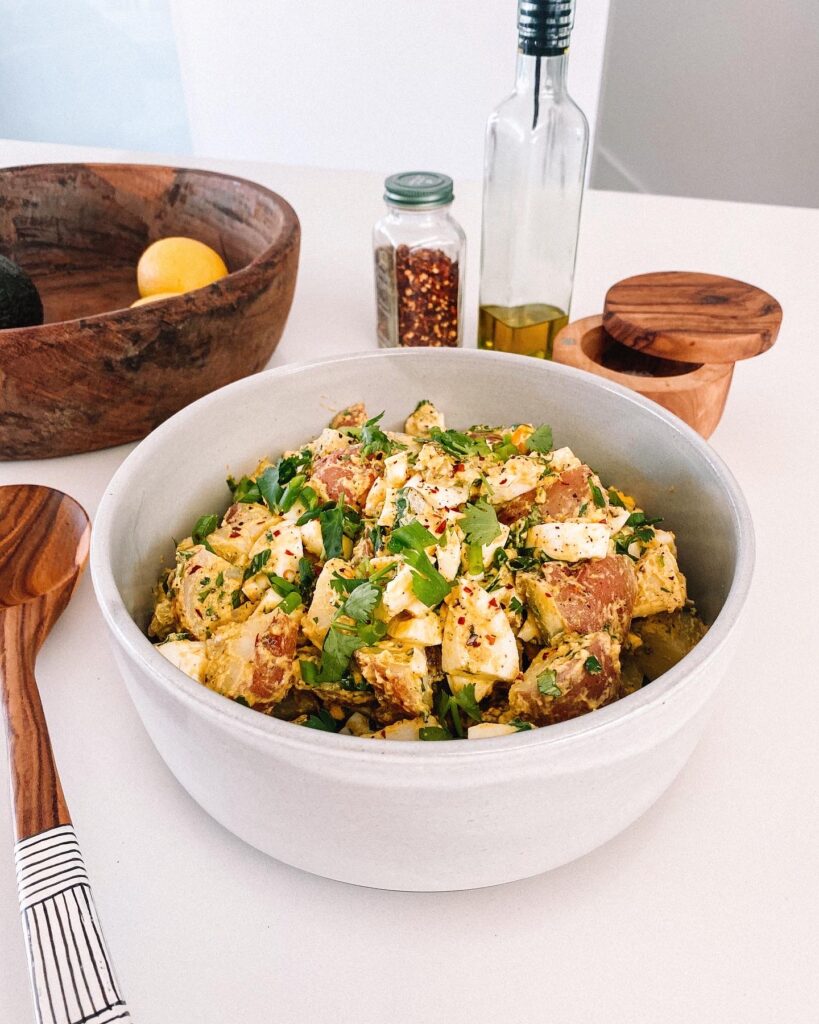 Potato Salad (Mayo-Free!)
If you make one thing on this list, it HAS to be this potato salad. I crave it in the summertime and make it almost every week!! I got the recipe from my mom and I swear it's the best potato salad I've ever had.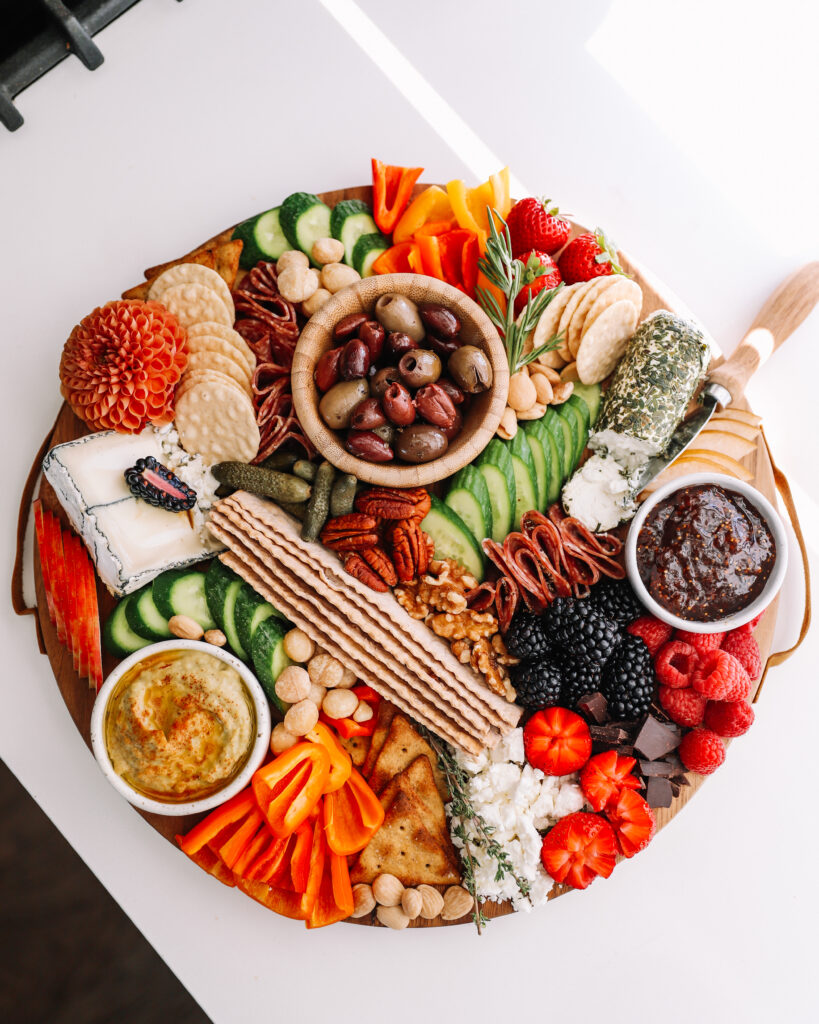 This was my go-to lake day snack last summer and I have a feeling the tradition is going to carry over once again, especially cause I'm getting quicker at throwing these together. Such a good group snack to serve that everyone will love.
What are your favorite summer recipes? If you're looking for more, check them out here!! xx