Honestly can't believe I'm putting together an end-of-year post! Where did 2020 go??? 100% OK with saying goodbye to it, but it really did go fast in a weird way. More than anything I'm thankful that it brought the RGE community together in a way I never could have imagined through our IG workouts and eventually the Good // Sweat At-Home Training Guide + Nutrition Breakdown! Which, BTW you guys, I'm starting from DAY ONE on Monday, January 4th! If you've been wanting to start but wanted to do it with the GOOD SWEAT community, here's your chance! We'll also be doing my 7-Day Added Sugar Detox simultaneously (snag the two ebooks bundled here) so it's going to be amazing and I hope you'll get a lot of positives out of these two challenges. And don't forget when you purchase, you also get access to a private RGE Facebook group that is truly the most supportive and valued community. Let's just say 2021 will get off to a great start! 🙂
Anyway, today is all about my top five favorite recipes I made this year! It was very hard to narrow it down, not gonna lie. I don't think you guys will be terribly surprised by my picks, but be sure to bookmark this post for later on Pinterest since it has links to some of my faves!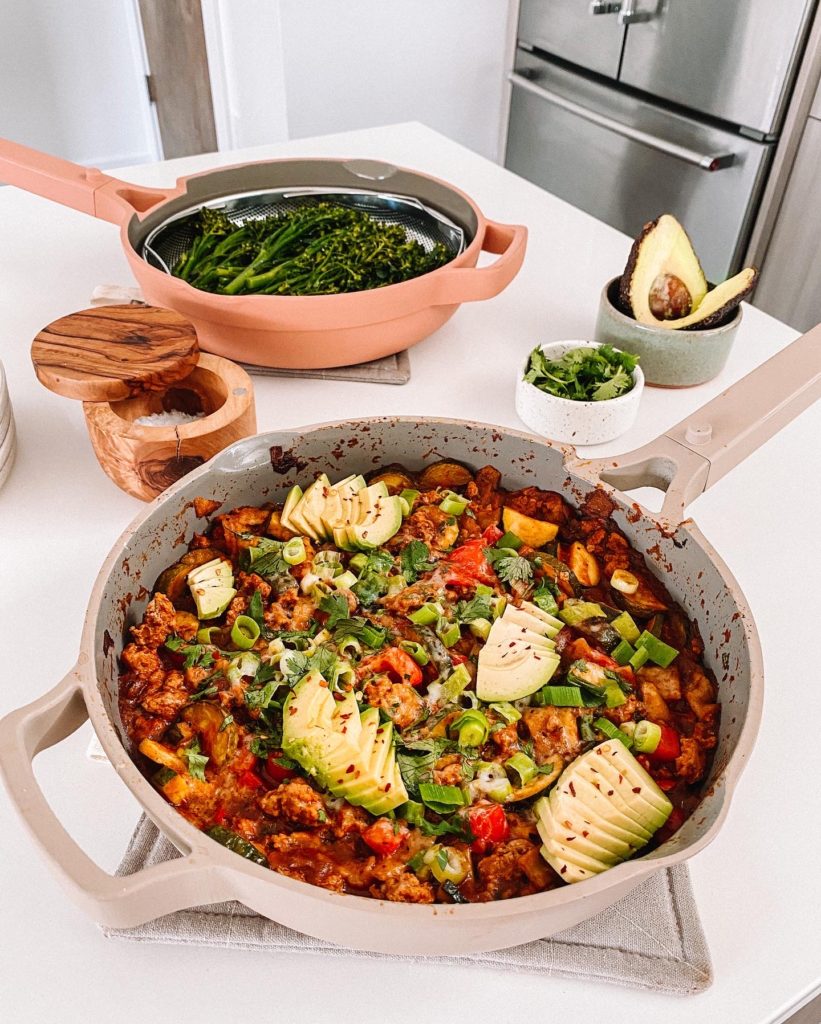 You guys went crazy for this recipe and I totally understand why, it's definitely in my top three of all-time. It's so easy and delicious – you can literally whip it up in 20 minutes and have a nutrient-dense meal ready to go. Bridger and I like to eat ours with a salad or broccolini, but even without it's such a good weeknight go-to!
If you're gluten-free– hell, even if you're not GF– this is a MUST make! From start to finish it takes about 15-minutes, which is very ideal in the kitchen, especially if you're new to cooking. Bridger loves it between a pretzel bun lol but it's so good on it's own with salad + veggies, made into smaller chicken nuggets, or made into chicken parm. Ok, so I basically rolled with my OG recipe and did a spin off with everything you can think of haha so you also have to try these crispy fish tacos & mango pico. It can also be something fun to make with your guy/girlfriend for a little at-home date night, this is it (I also have a whole list of quarantine date ideas from you guys here)!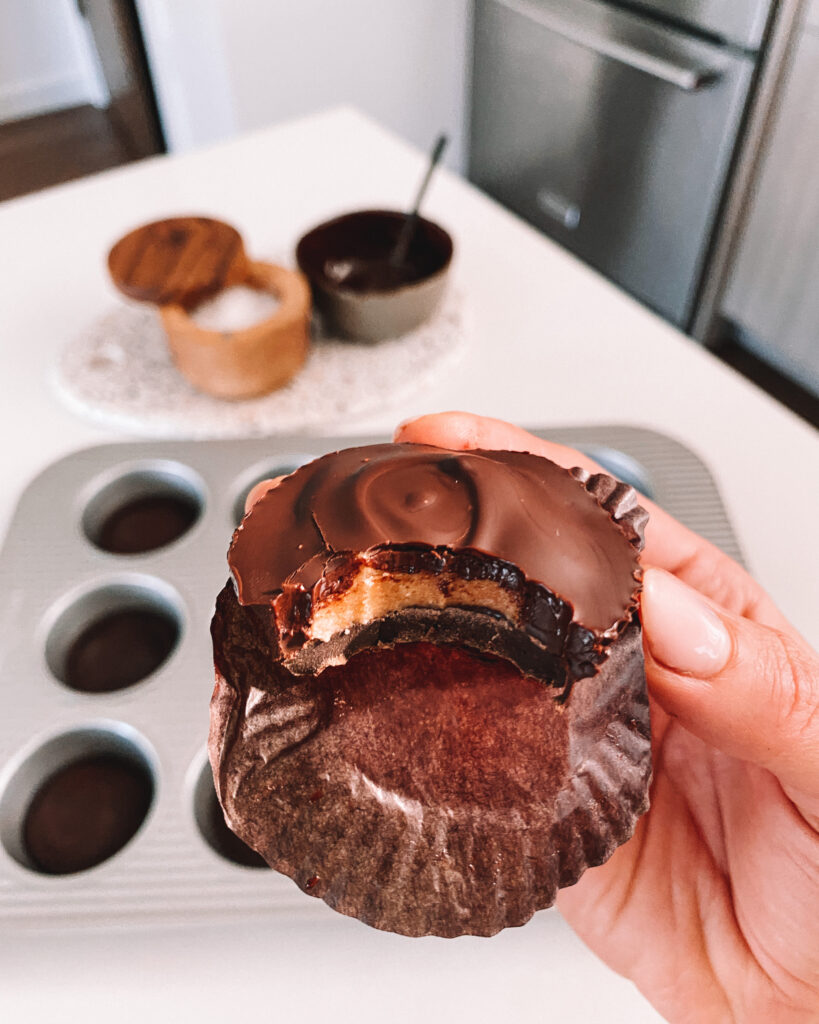 COPYCAT REESE'S PEANUT BUTTER CUPS
I'm cheating a little bit with this one because I've actually been making these copycat Reese's Peanut Butter Cups for years, but only put them on the blog last month. Soooo, we're going to go ahead and count them as a top-five recipe for 2020. They're so legit and can probably fool even the biggest fan of Reeses's PB cups!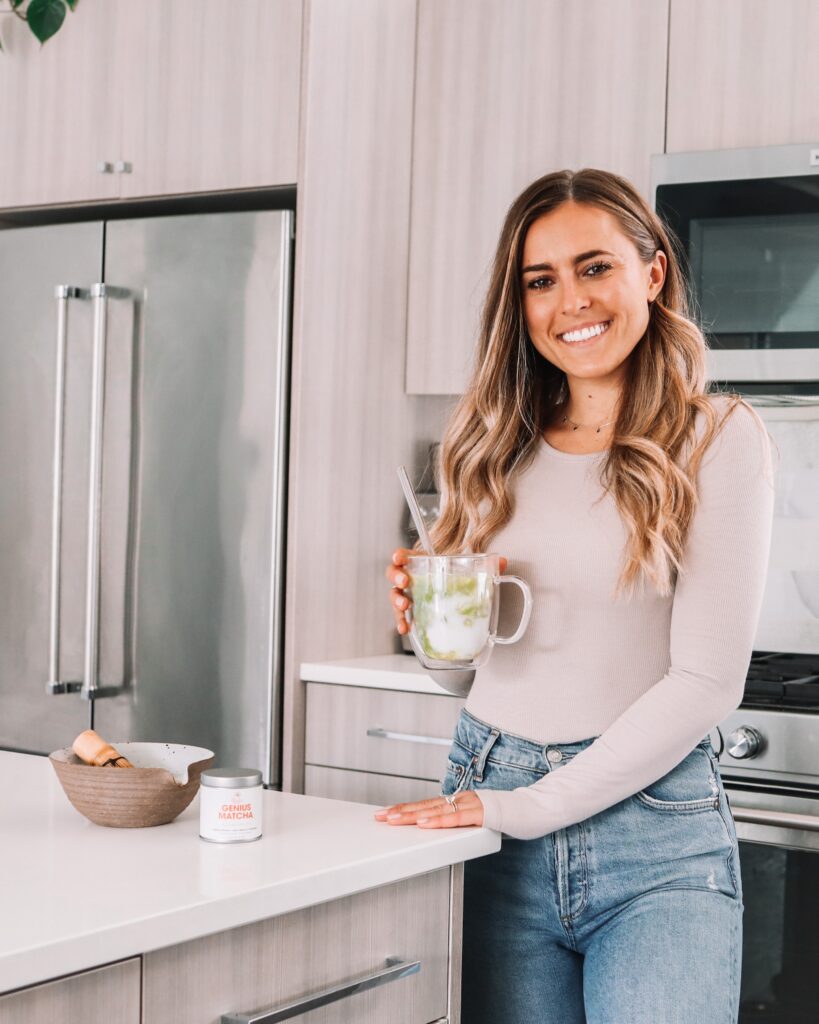 OK, I also HAD to include my matcha recipe because 2020 was finally the year my matcha launched with The Genius Brand! It's available here if you haven't tried it yet. Matcha has been a staple in my everyday routine for years and this ongoing collaboration with The Genius Brand gave me an amazing opportunity to bring the highest quality, organic, ceremonial grade and unsweetened matcha to you all– not kidding when I say it's the BEST matcha I've ever tried. Plus, we supercharged it with adaptogens for immune + brain health so you get max benefits!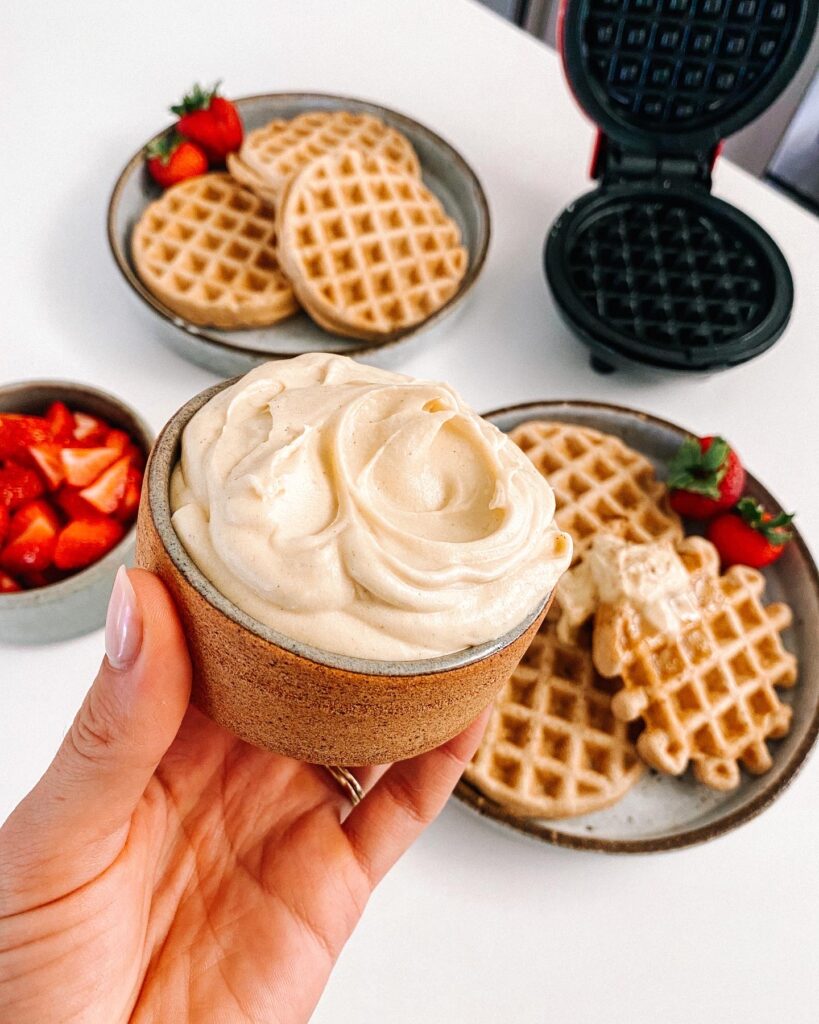 Last, but definitely not least is my whipped cinnamon honey butter made with Wedderspoon Honey (don't sleep on Wedderspoon, the flavor is incredible! Use code RACHAEL to save $$)! I actually made this butter on a total whim, but I'm 100% convinced we'll make it for years to come. It's amazing on waffles, pancakes, sourdough – anything!
What was your go-to RGE recipe in 2020?! Leave a comment below 🙂