Obviously, it's the right thing to do when Fall rolls around to make anything and everything pumpkin flavor. I mean, why wouldn't you?! Especially if it has anything to do with this incredibly creamy Pumpkin Hommus!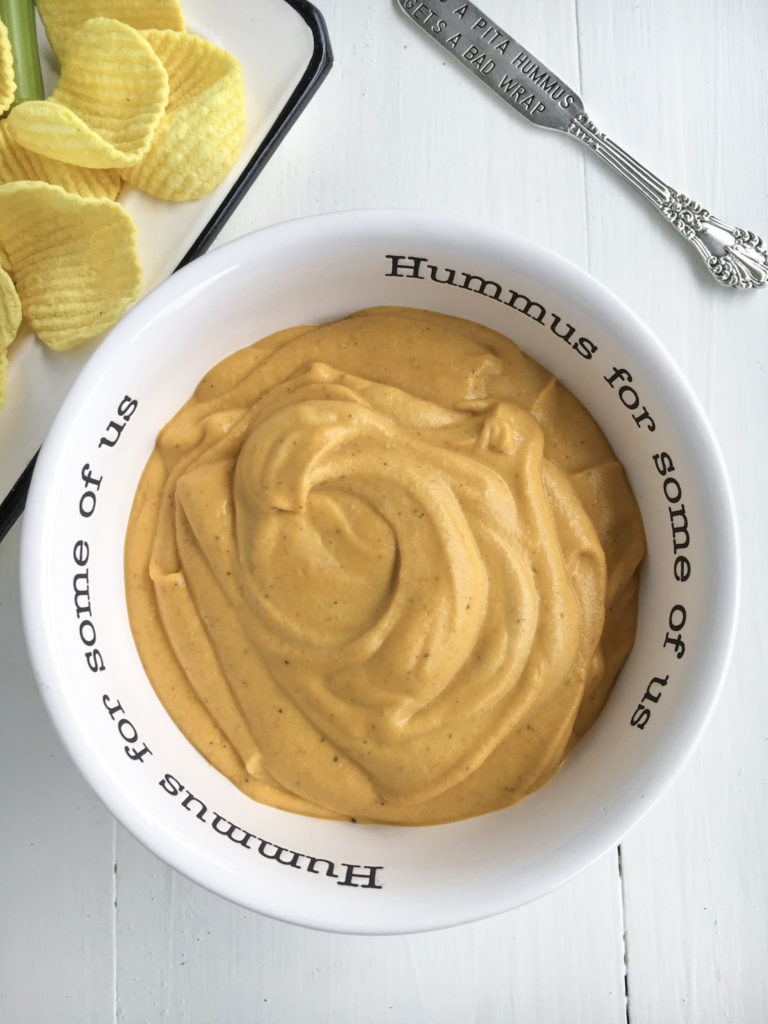 I'm a little ashamed of where I got inspired for this recipe… No judging, okay? Well, I was in the Delta terminal of the JFK airport in NY scarfing down probably the healthiest app on the menu—Pumpkin Hummus with pita bread!
I could tell by the looks of everyone sitting around me that this place was famous for their Giant Pretzel with mustard… which yeah, I would have definitely got down with a pretzel back in the day before I became a little more high maintenance with health foods. Anyways, the hummus was the only thing that jumped out at me and what I ordered.
When I asked for veggies to dip into the hummus in addition to the pita bread, the waiter looked at me like no one has ever asked that before, but pleasantly turned around back to the kitchen to retrieve my request. The poor guy came back with a rather large plate holding 2 sad celery sticks. Hey, moral of the story was I loved the pumpkin hummus and ate every last drop of it [veggies or no veggies]!
It was only fitting that I went home and attempted to recreate this delicious terminal 4 airport app.
I used Cedar's Original Hommus and added ingredients to the blender from there. Cedar's is a great base and truly makes the recipe that much easier when the 'hummus' part is already made for you. It's non-GMO, and the taste & texture is so light and flavorful. A little added pumpkin puree there, a little added minced garlic here, [okay and several other ingredients], BOOM. It's a hit.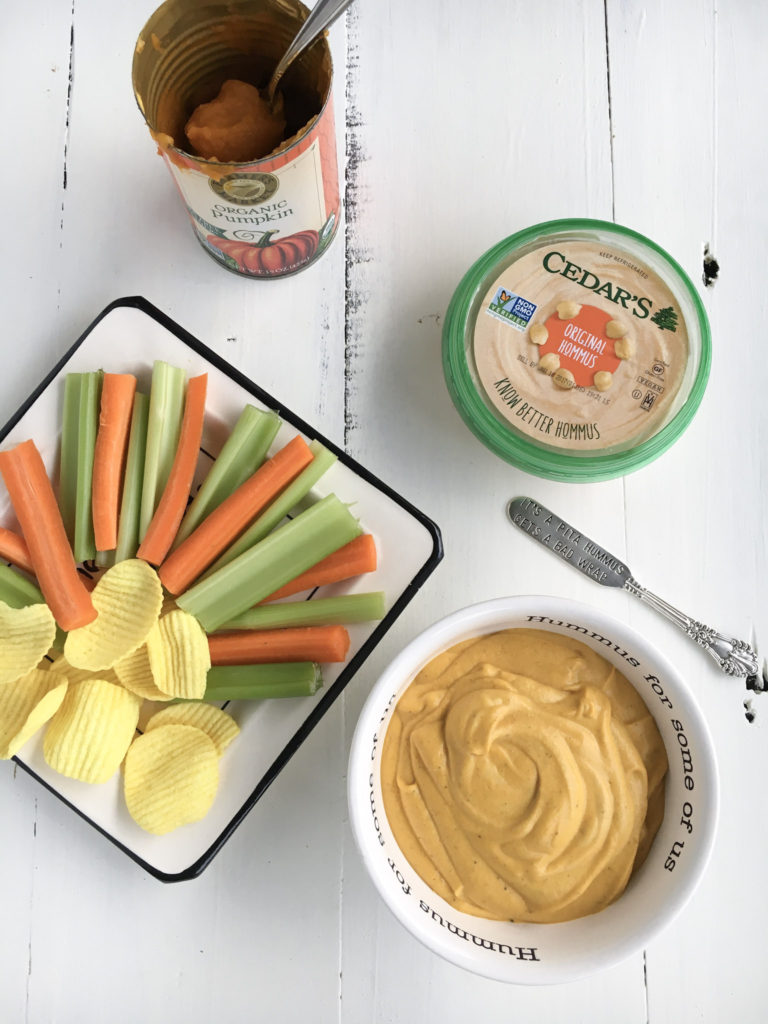 It didn't come out identical to my last run-in with pumpkin hummus, but I will say it was DELICIOUS in a whole different way! Way creamier, more hints of spice and many, many more veggies to dip, thank goodness.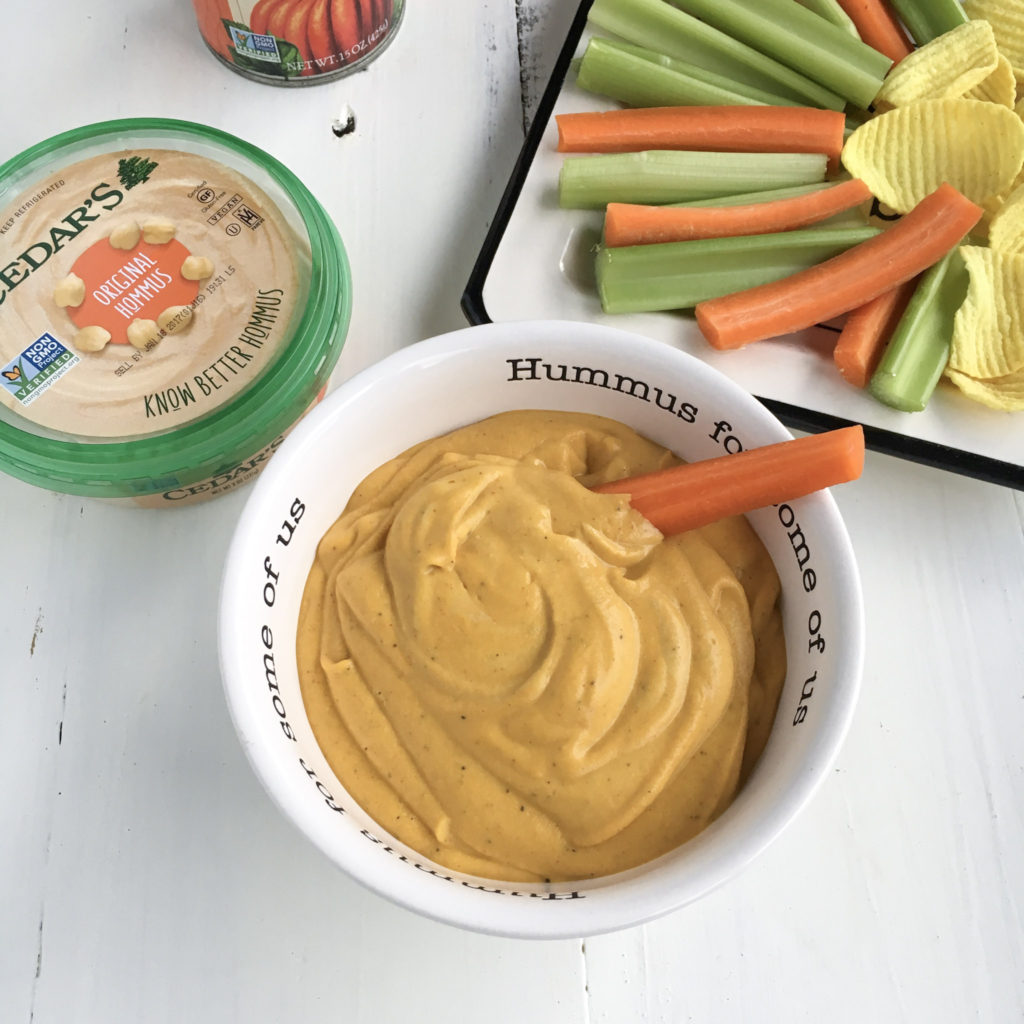 Click here for the entire recipe to this incred Pumpkin Hommus to make for your next family/friends gathering!