For these last two weeks I've been summoned to bake in the kitchen around 8pm almost every night. I've had the biggest urge to make some yummy goodies and I haven't tried to stop it!
Since my silicone donut mold has been especially eyeing me every time I open up the cabinet it's stored in, I figured it was finally time to put it to good use. This was the second time I've used it [the first time wasn't pleasant], and I was hoping for a positive outcome.
I've always been one to love baking with protein powder, because I mean why not get the extra benefits in your sweet, decadent cupcake or banana bread???? Protein helps to keep you satiated for a longer period of time, promotes muscle repair and growth, and so much more. Plus, I need it with the amount of exercise and weight training I do during the week!
I just received Tone It Up's newest flavor of their organic, non-GMO plant-based protein and it happened to be the one flavor every girl goes nuts for this time of season– PUMPKIN SPICE. This protein contains 15g protein per serving and really makes the donuts taste well, pumpkin-y.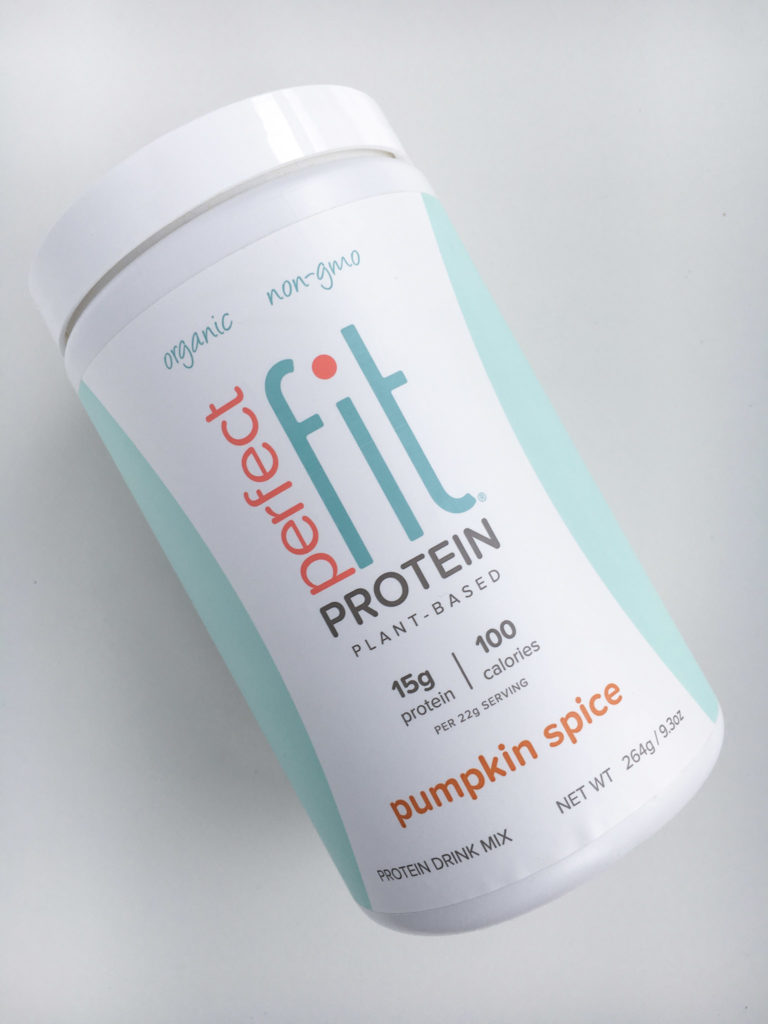 Like I said above, my first rodeo with donuts didn't go so well. The flavor was there, but the texture and fluffiness was most definitely not. So, this was my redemption batch!
I also figured out the proper way to transfer the batter into the mold this time around– plastic ziplock with the corner cut off, duh! 100 times better and easier than spooning the mixture into the molds.
My intent was to make these as healthy AND down-right delicious as I could and even added a whole cup of shredded zucchini to the mix for moisture and nutrients.
You will not regret making this recipe, they came out incredibly fluffy, super moist, a great bite, and the flavor… the FLAVOR. Amazing. I redeemed myself with these bad boys.
I topped it off with a coconut butter glaze (Nikki's Cake Batter Coconut Butter), and it was truly the cherry on top. Definitely the best, healthiest donut I've come across– and I KNOW you want to try! Did I mention they contain 12g protein EACH?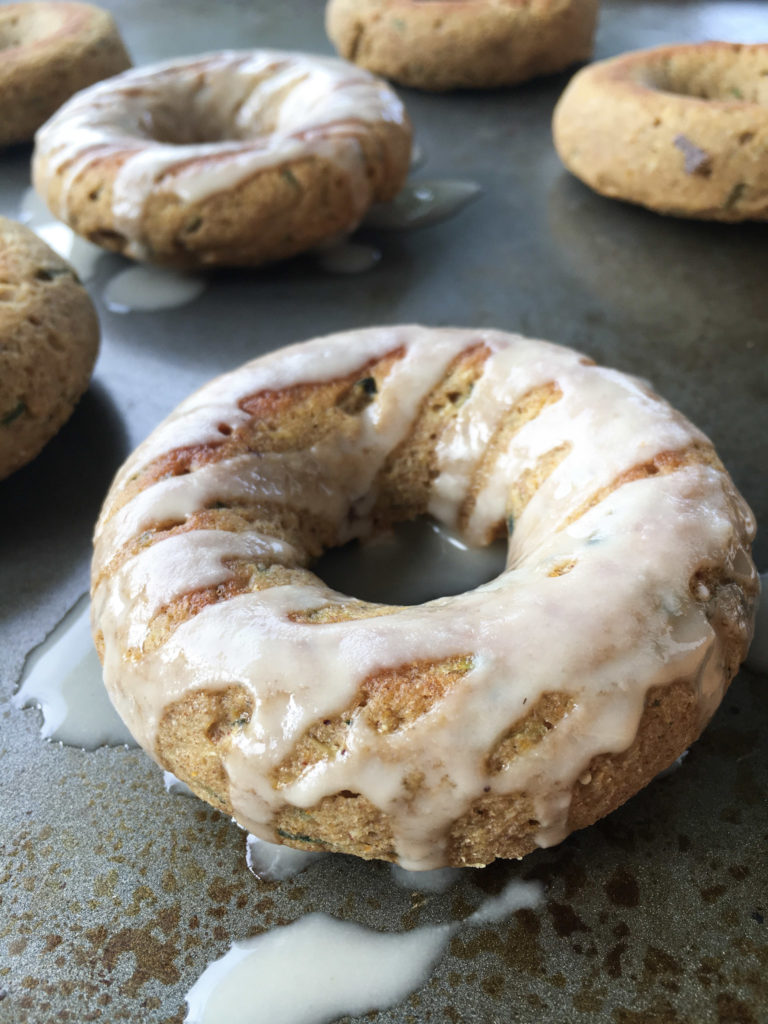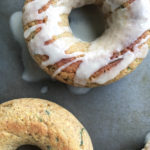 Pumpkin Spice Donuts With A Coconut Butter Glaze
Ingredients
1/2

cup

sprouted whole wheat flour OneDegreeOrganics or any whole wheat flour)

1/2

cup

Almond Pro high protein organic almond flour

or any almond flour

3

scoops Tone It Up's Pumpkin Spice plant-based protein powder

1/4

tsp

nutmeg

1/2

tsp

cinnamon

1/8

tsp

sea salt

1

tsp

vanilla

1/3

cup

pumpkin puree

1

egg

1/4

cup

maple syrup

3/4

cup

unsweetened almond milk

1

tbsp

coconut oil

melted

1

cup

shredded zucchini

squeezed tight of all its moisture
Instructions
Preheat oven to 350 degrees F

Whisk together vanilla, pumpkin, egg, maple syrup, almond milk and oil

In a separate, larger bowl combine dry ingredients and stir

Slowly pour dry mixture into wet batter ingredients and combine, making sure not to overmix

Spray a silicone donut baking tray with coconut oil

Add batter to ziplock bag, close it together and cut a 1" hole off the corner

Squeeze ziplock from the top to allow batter to be divided easily into each mold, filling 3/4 of the way full

Bake for 25 minutes, remove from oven and let sit for 20 minutes

I drizzled each donut with Nikki's Vanilla Cake Batter Coconut Butter, OMG