I've never been one to truly utilize "pre-workouts," mainly because of the jittery and uneasy feelings you commonly feel when consume them. I think the only times I've ever used them was every now and then when I would work out with my boyfriend. I used to take ½ scoop of his C4, which I never really thought worked on me.
In about the last 8 months to a year, I have really tried to make it a point to cut out as many artificial chemicals, sweeteners and ingredients as I can from my diet. Taking into account how early I workout every day, some days it's tough to feel like I'm actually going to have enough energy to be able to power through my weights circuits. Now I know I am already pretty good at properly fueling my body pre and post-workout to make sure I'm using fuel from the correct source in my body instead of straight from my muscles, but some days the proper nutrition wouldn't be enough to give me the added energy I needed to prevent feeling fatigued.
Essentially, your body primarily uses glucose for energy and to help keep your metabolism going. When carbohydrates are ingested, they are absorbed as simple sugars and then converted to glucose to be used for energy right away, or stored as glycogen in the liver or the muscles for later use. When you are not exercising, the glycogen in your liver is being used, and when you are exercising, the glycogen in your muscles is being utilized for energy.
Since there is a limitation on the amount of glycogen that can be stored, eventually, the stores will become depleted. When this happens your body goes to alternative sources of energy for fuel, like fat or protein. Fatigue is extremely common when muscle glycogen stores are depleted, and this is what makes it difficult to finish high intensity workouts or long duration workouts if not properly fueled.
Like I said before, I know the importance of consuming adequate carbohydrate before a workout and I feel like I'm very good at properly fueling myself. Even with this knowledge, it wasn't always the easiest feeling like I would have enough energy to perform at my strongest and best, especially these last few months with my busy intern schedule. That's when I thankfully came across Rootz Superfood Pre and Post-workout nutritional supplements.
I was so excited that there was finally a product on the market without all those crap chemicals—just natural superfoods, plants and herbs.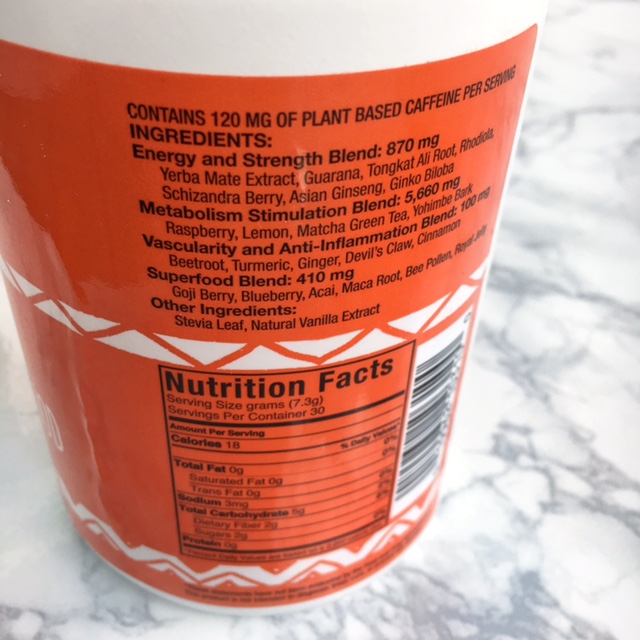 Here are the ingredients for the Paleo Energizing Superfood:
Energy and Strength Blend
Yerba Mate Extract, Guarana, Tongkat Ali Root, Rhodiola, Schizandra Berry, Asian Ginseng, Ginko Biloba
Metabolism Stimulation Blend
Raspberry, Lemon, Matcha Green Tea, Yohimbe Bark
Vascularity and Anti-Inflammation Blend
Beetroot, Turmeric, Ginger, Devils Claw, Cinnamon
Superfood Blend
Goji Berry, Blueberry, Acai, Maca Root, Bee Pollen, Royal Jelly
Other Ingredients
Stevia Leaf, Natural Vanilla Extract
These ingredients are loaded with vitamins, minerals, antioxidant and anti-inflammatory benefits and I do have to say that I was very pleasantly surprised with the boost of energy I got the first time taking this supplement (and every time thereafter). I'd like to mention I wasn't the biggest fan of the taste when I first took this Raspberry Lemonade supplement. The flavor wasn't something I was used to…. Aka it didn't have artificial chemicals and sweeteners that would win over my taste buds in just a few seconds. No, it wasn't my favorite thing to drink, but after about the 4th time of using Rootz Pre-workout, I was hooked and totally used to the flavor! I add about 12oz water, ice and a scoop of the Raspberry Lemonade powder to my shaker cup, shake away and drink up.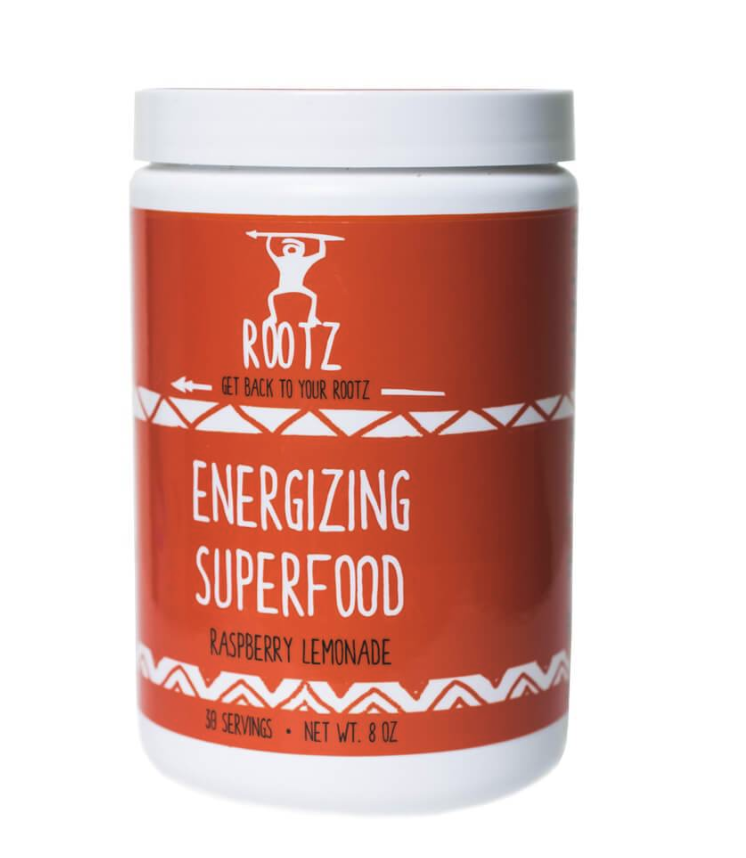 I love working out early in the mornings and like to strength train 4-5x per week, so the help of a supplement is generally needed to fully wake me up and power me through my morning sweat sessions. I take one serving of this Paleo Energizing Superfood along with an RXBAR 20 minutes before my workout and I'll be raring to go! It usually keeps me completely energized for about an hour and a half, with no crash afterwards.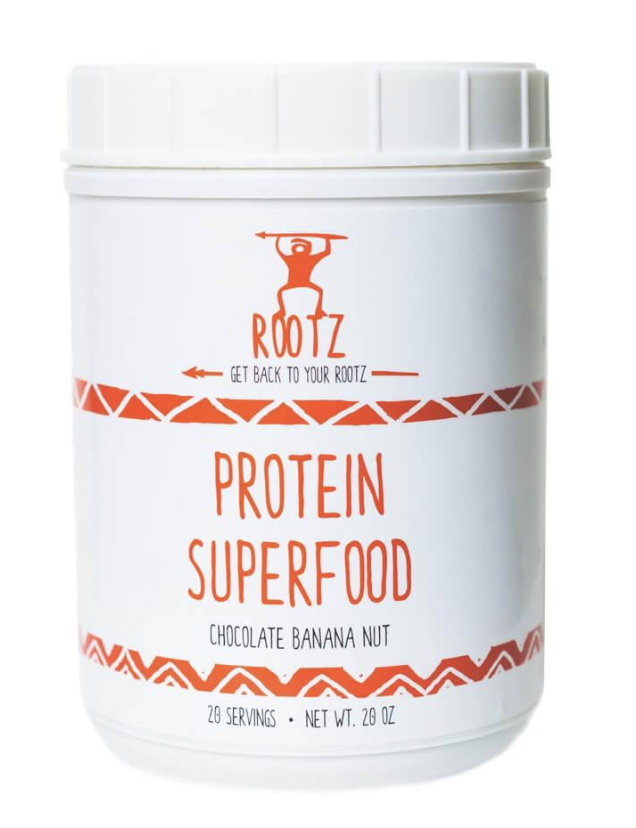 As for post-workout, I couldn't be more impressed with the Chocolate Banana Nut Paleo Protein-Superfood. ESPECIALLY in my Peanut Butter Banana Nut Chocolate Chip Waffles I've become addicted to! The flavor and fluff turns out amazing and I could have them almost every day of the week!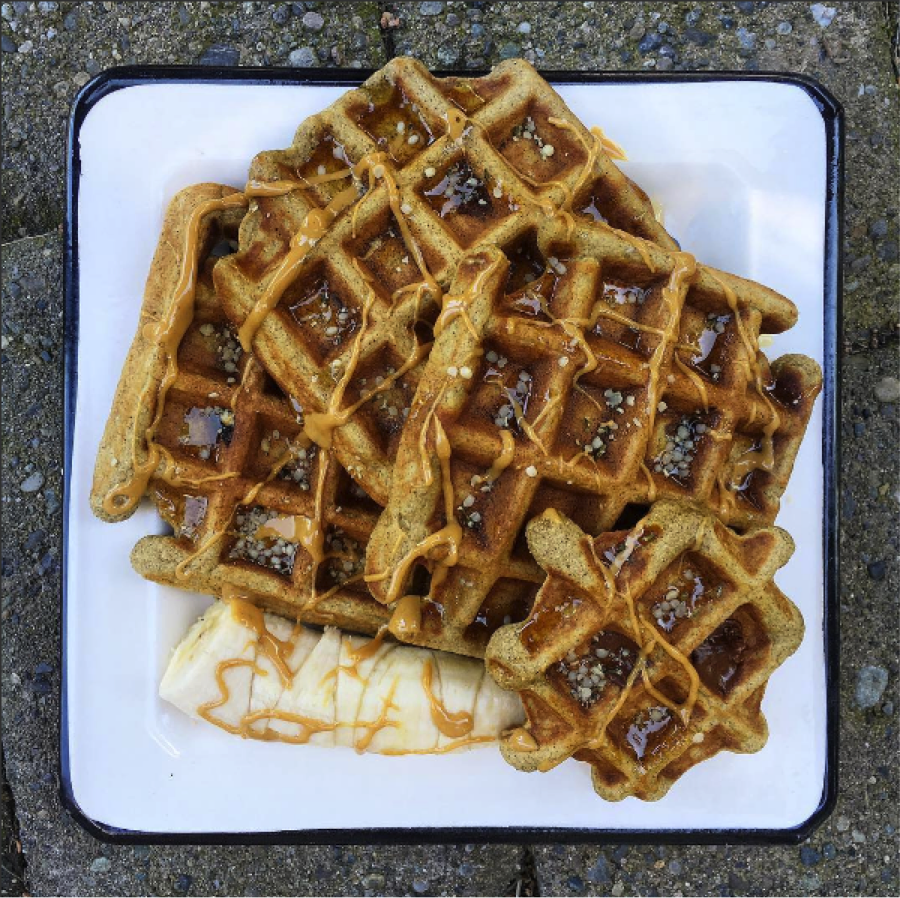 Protein is extremely important following a workout. While our bodies are working hard, our muscles (glycogen and protein stores) are being broken down, causing a need for repair and recovery. This window is when the body best utilizes protein because it's searching for energy to replete the stores that were just depleted.
Depending on intensity of a workout, I like to recommend about 20-30g protein in order to help the muscles rebuild and recover. It is also recommended to consume protein within a 60-90 minute timespan of the workout, "the window of opportunity."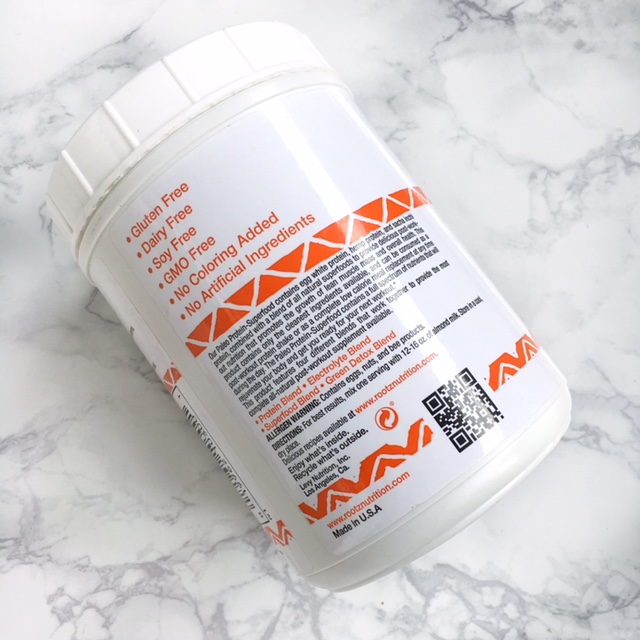 The ingredients in the Protein-Superfood are as follows:
Protein Blend
Egg White Protein, Sacha Inchi Protein, Hemp Protein
Electrolyte Blend
Coconut, Banana
Superfood Blend
Chia Seeds, Flax Seeds, Maca Root, Bee Pollen, Acai, Goji Berries, Blueberries, Royal Jelly
Green Detox Blend
Spirulina, Chlorella, Kale, Spinach, Broccoli
Other Ingredients
Natural Chocolate Extract, Natural Vanilla Extract, Stevia Leaf, Cinnamon, Natural Sea Salt
Not only are these ingredients clean, but like the Paleo Pre-workout, they also are loaded with vitamins and minerals. Incorporating this powder into your every day routine, even excluding workouts, can provide you with several added health benefits.
If you're looking to switch up your pre and post-workout supplements, or are in the business of finding something clean and nutrient-dense that will help you perform at your best in addition to helping your muscles recover at their best, I highly recommend trying out Rootz!