I will have to blame it on my early baking career for how many successful breads I've made over my 23 years of life. Like really successful. So it was a surprise to me when this bread came out top-notch, I want to eat you every day for the next two weeks. I'm going to owe it to the spelt flour in the recipe, which happens to be my first encounter baking with it and definitely not the last.
I tried for so long to bake only with almond and coconut flour as bases, but since those flours can be sometimes tricky in terms of substituting volumes, they often didn't work out. Flavor was there! But the texture was just blah– still licked the dishes clean though. Obviously.
This nutrient-dense spelt flour is a good source of fiber, iron, manganese and more, and is better digested than wheat. The gluten in spelt flour breaks down fairly easy, so it is important not to overmix the batter or else you'll end up with a crumbly texture.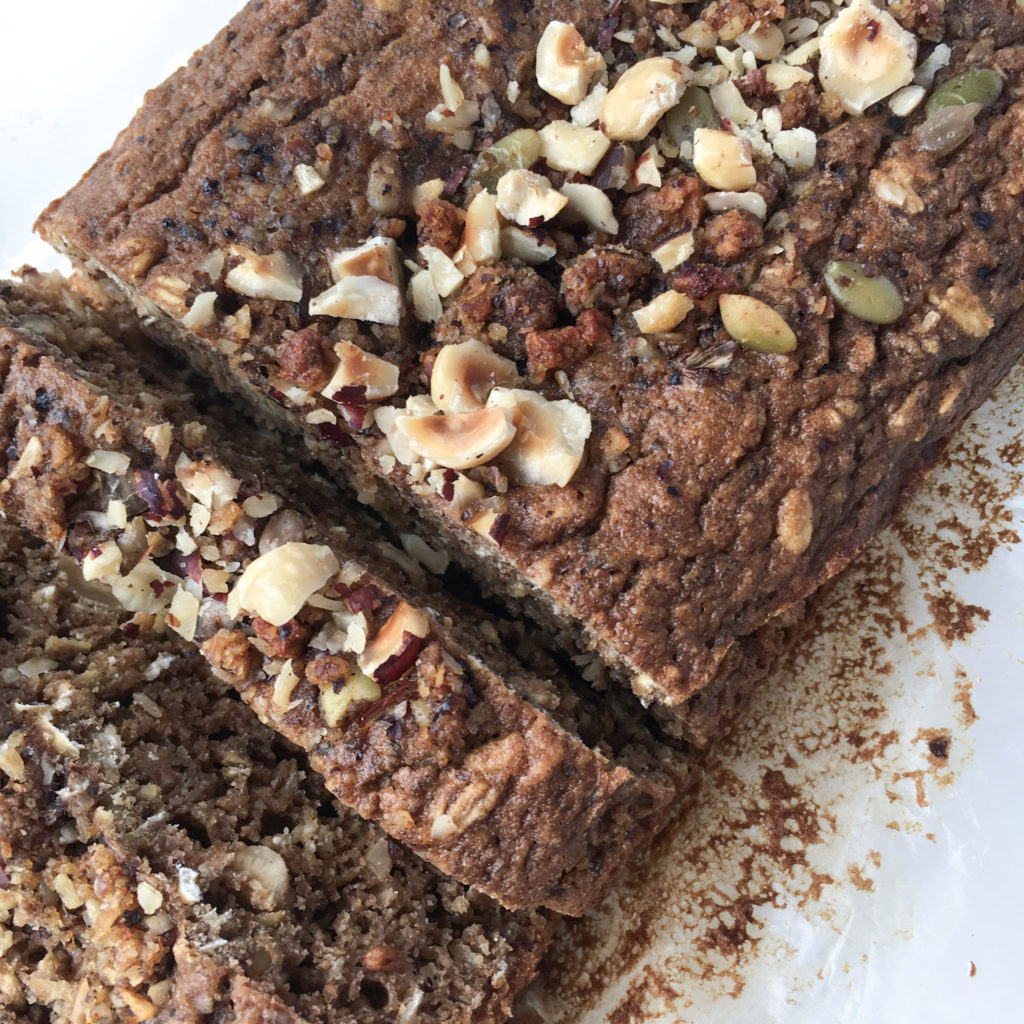 I sort of just pulled out a variety of ingredients I wanted to use and started measuring away. It was magical. I even sprinkled some extra granola, hazelnuts and a touch of sea salt on top before popping it in the oven. When I pulled it out of the oven at the 32 minute mark and it was begging to be devoured–of course after letting it cool for the longest 10 minutes of my life.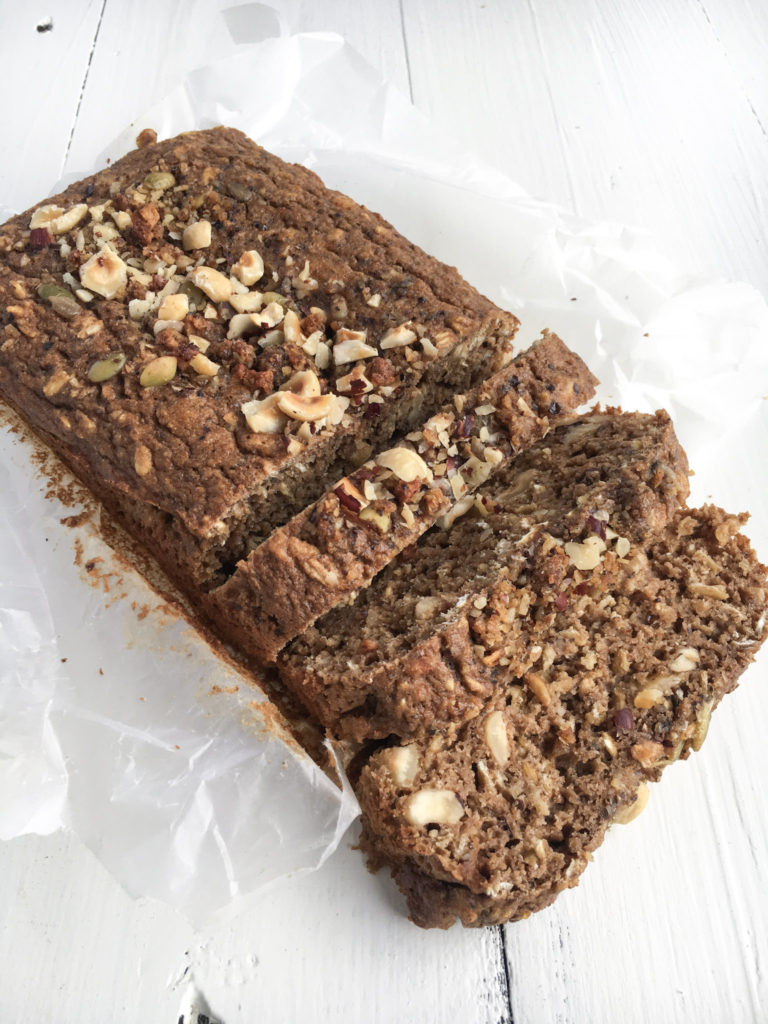 After slices several pieces out of the loaf, I knew from the texture it was going to be a winner! The taste was pretty unbelievable too. Just as the name implies, a little more on the savory side with the added sea salt and the slightest taste of freshness with the apple– a great Fall-inspired bread to have around the kitchen.
I also made a second loaf with shredded zucchini instead of apple
Try toasting it and spreading with almond butter and a sliced banana!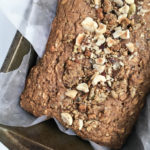 Salted Hazelnut & Apple Bread
Ingredients
2

eggs

½

cup

almond milk

1

tsp

vanilla

½

cup

applesauce

1/2

cup

shredded Honeycrisp apple

OR 1/2 cup shredded zucchini, pat dry with paper towels

3

tbsp

melted honey

1

cup

spelt flour

3

tbsp

ground flaxseed

1

tsp

baking powder

1

tsp

baking soda

½

tbsp

cinnamon

½

cup

rolled oats

1/3

cup

chopped roasted hazelnuts

1

tsp

sea salt

Topping

optional:1-2 tbsp chopped hazelnuts2-3 tbsp granola (I used Paleo Passion Foods Maple Cinnamon Grainless granola)
Instructions
Whisk eggs together first, then whisk in almond milk, vanilla honey, applesauce and shredded apple (or zucchini)

Combine dry ingredients in bowl and mix

Slowly pour dry ingredients into wet, mixing together, without overly mixing

Place wax paper inside loaf tin and pour batter into tin

Sprinkle the topping over the center of the loaf

Bake at 350 degrees F for about 32 minutes

Let cool for at least 10 minutes after removing from oven