I assume most people are aware that eating whole grains is better for their health, but what about sprouted grains? They seem to be making their way into the spotlight more and more– I started incorporating them into my diet just this past year and have noticed a difference with my digestion (especially almonds)!
There are 3 parts to a grain: the germ, bran and endosperm, with the germ and bran containing most of the nutrients like fiber, vitamins, minerals and antioxidants. Processed grains and flours have the germ and bran removed in order to increase shelf-life and to become finer. Most starchy grains leave you feeling foggy and lethargic, while sprouted whole grains are a great source of fuel for your brain.
Sprouting is the practice of germinating seeds, which helps release their valuable nutrients, makes them easier to digest/ absorb in our bodies, and neutralize phytic acid, an anti-nutrient found to impair the absorption of calcium, iron and zinc. The anti-nutrients actually help protect seeds and prevent sprouting until the conditions are exactly right. Basically, the majority of the nutrition in seeds, nuts and legumes are locked up until you initiate the growing process by soaking them.
Although sprouted grains still naturally contain gluten, many people with a wheat or gluten sensitivity find that it's much easier to digest since there is less gluten (not recommended for those with severe gluten intolerance, Celiac disease or Crohn's disease).
Soaking
It's recommended to soak seeds or grains for 10-12 hours. You can do so by submerging the grains, beans, and legumes in filtered water covered with a kitchen towel. Once done soaking, you may rinse the grains (I find that it also improves the flavor). Cook/eat as you would normally.
Benefits of Soaking
-Unlocks valuable nutrients like vitamin B12, zinc, iron, b-vitamins, and magnesium
-Eases digestion by decreasing anti-nutrients and phytic acid
-Increases protein and fiber content
One of My Recommended Brands
I came across Sprouted Hills Bakery breads and bagels a few months ago and I'm so impressed with the taste and the products they put out there. The Squirrelly bread/bagel is my favorite!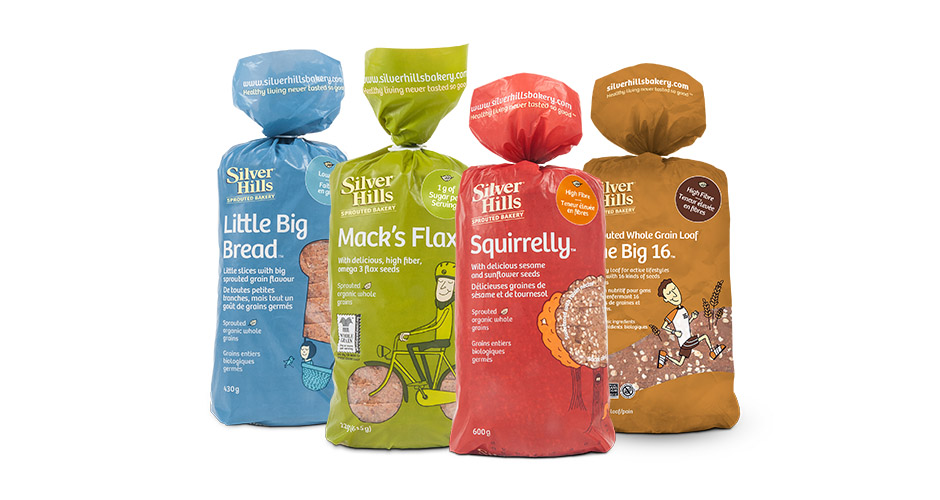 [Sprouted Hills Bakery Sprouted Whole Grain Squirrelly bread]
For more information on sprouted grains, go here, here or here.
---