As the warmer weather is approaching (jk it's Seattle and we haven't gotten there yet), it's time for more SMOOTHIES. Strawberry ice cream seems to be on my mind a lot during summer, so I created a plant-based protein smoothie that's great for after workouts.
I've partnered with REBBL this year to help showcase their healthy line of adaptogenic elixirs and chose to use their Vanilla Spice Protein drink for this recipe. With 16g of plant-based protein from a blend of pea, pumpkin and sunflower proteins, adaptogens like maca, reishi and ashwagandha that offer a whole slew of health benefits like helping with energy levels, improved cognitive performance, hormone balance and relaxation, these elixirs make the perfect base to any smoothie.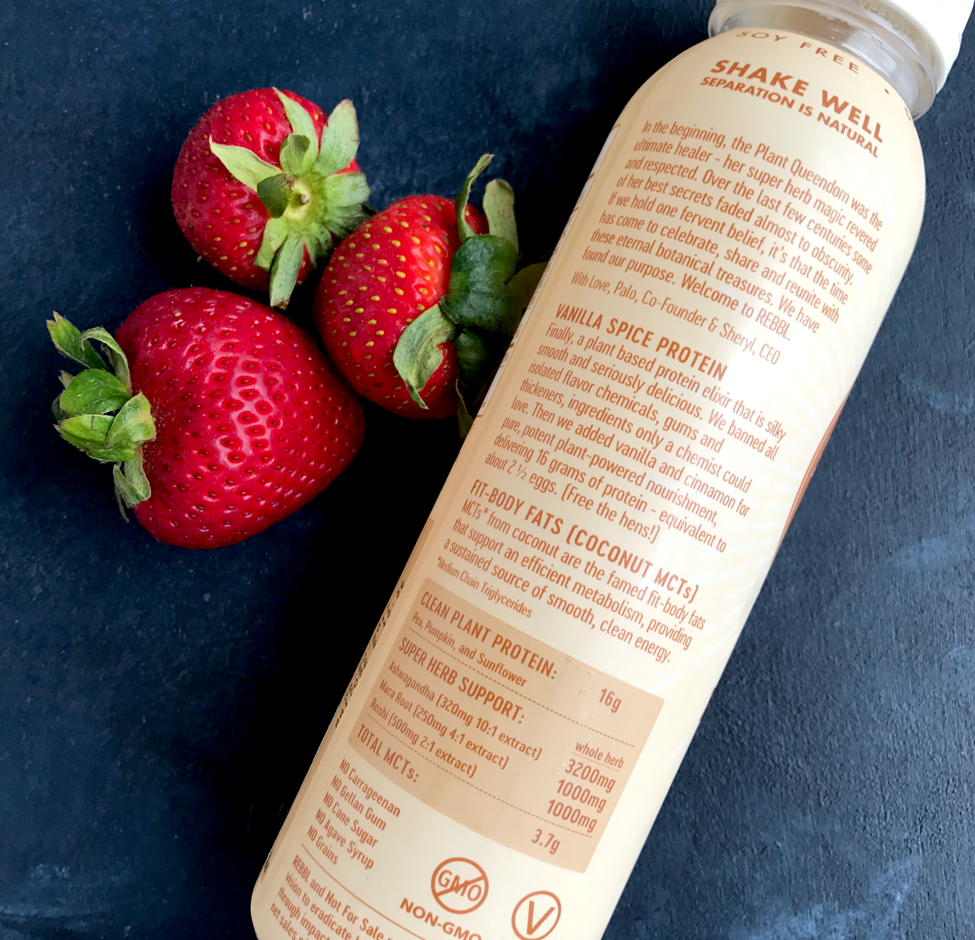 You'll soon begin to realize that by using these REBBL drinks as the base to your smoothies, it's pretty hard to get a poor tasting smoothie– they all offer quite a bit of flavor and you only need to add a few other ingredients of choice to the blender. Of course, they can easily be consumed on their own and don't need to be blended with other ingredients (to me, they actually already taste like a thick smoothie!!).
The strawberries are the best addition to this smoothie– they make it taste super fresh & fruity. The frozen cauliflower (game changer) is an awesome way to sneak in some veggies without even tasting it and makes the smoothie extra thick! I like to steam mine until tender before freezing, this makes it easier on our digestion. The ground flax and coconut butter are a few things I like to add to all of my smoothies for added omega-3's, fiber and all around healthy fats.
There are no gums, natural flavors or thickeners that go into making REBBL elixirs. They use only organic, real-food ingredients to craft their coconut-milk based drinks and you can definitely tell when you take the first sip!! Find REBBL super-herb elixirs at your local Whole Foods retailer.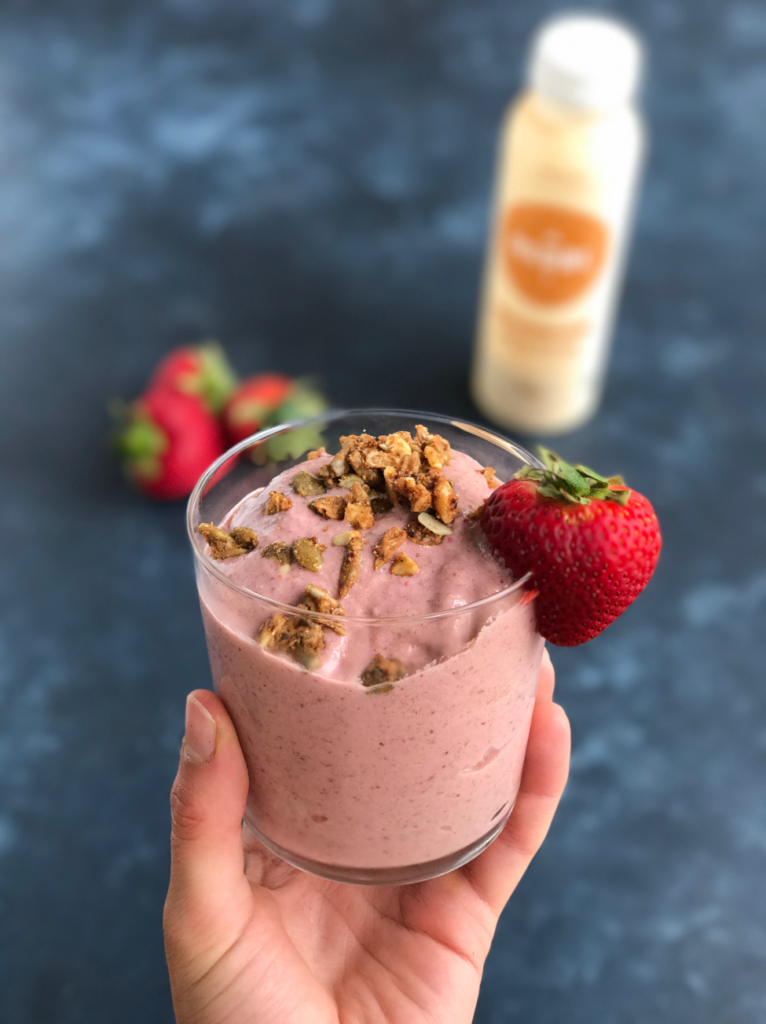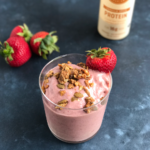 Strawberry & Vanilla Spice Protein Smoothie
Ingredients
1

cup

REBBL Vanilla Spice Protein drink

1/2

cup

frozen steamed cauliflower

3/4

cup

frozen strawberries

1

tbsp

roasted coconut butter

melted

1/2

tsp

cinnamon

1

tbsp

ground flaxseed
Instructions
Blend all ingredients together in high-powered blender.

Top with nuts, seeds, granola!
---