If you're unfamiliar with our dachshund, Ellie, let me give you a little intro. She's turning 16 in May of this year, she has such a huge personality and it's probably safe to say she rules our household. She was my first wiener dog– I got her when I was 12 years old, so we basically grew up together. She used to go on runs with me all the time in college, which is so funny now looking back… I mean I don't know, have you ever seen wiener dogs go on runs with their owners lol?? Long story short, she's always been very active up until about 3 years ago when we started noticing her joints becoming more sore on a day-to-day basis. She started not being able to run up the stairs, which was a big indicator she wasn't feeling like her usually spunky self. Obviously, we want to keep her around as long as possible so that's when I started to look into better food options for her and found The Farmer's Dog food.
I always talk about how important eating clean, whole foods is when it comes to our health and I can't believe it took me so long to finally make the transition to fresh food and invest in Ellie's long-term health. The Farmer's Dog is a fresh dog food delivery that makes it so easy to give her fresh meals everyday. You fill out a questionnaire about your dog on their website and from there they create a pre-portioned meal plan consisting of three recipes with the ingredients listed for each– it even comes with their name on it. You can also see & smell the real ingredients as you're serving your pup, which we love! 🙂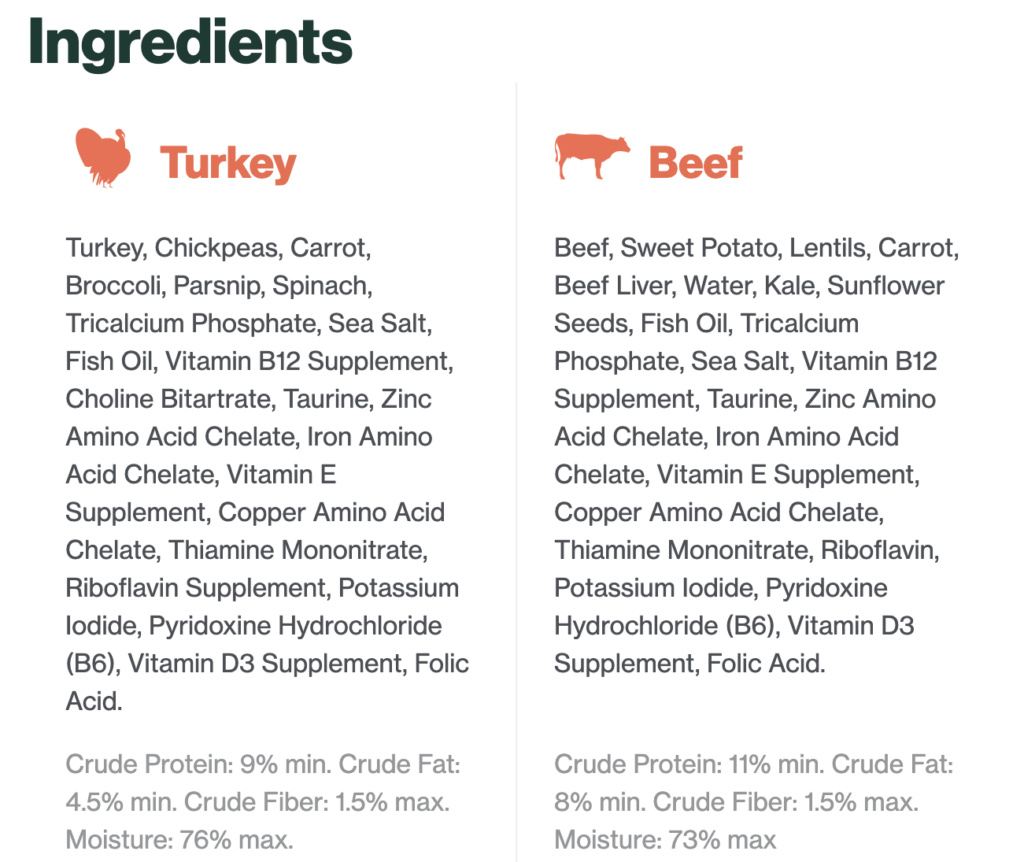 Things like parsnips, chickpeas, carrot, broccoli, fish oil and various essential vitamins are just some of the ingredients in the Turkey recipe– nothing I don't recognize! Not even a month after switching to The Farmer's Dog, we noticed a huge improvement in Ellie's overall mood and energy levels. She was finally *excited* to eat all her meals and let me add that she's about an hour early every single day now begging for food… it's a blessing and a curse.
So here's how it works: they deliver the food straight to your door every month personalized based on your dog's needs and it comes in these frozen packs, which are nice because you can just throw them all in your freezer. You keep 2 packs in the fridge– the one you're using and then your backup that's thawing out. Having this in place takes away the thought of having to go to the store and stock up on her food and it even helps with maintaining her weight, which is important now that she's a senior and can't become overweight (also a major issue with dachshunds in general).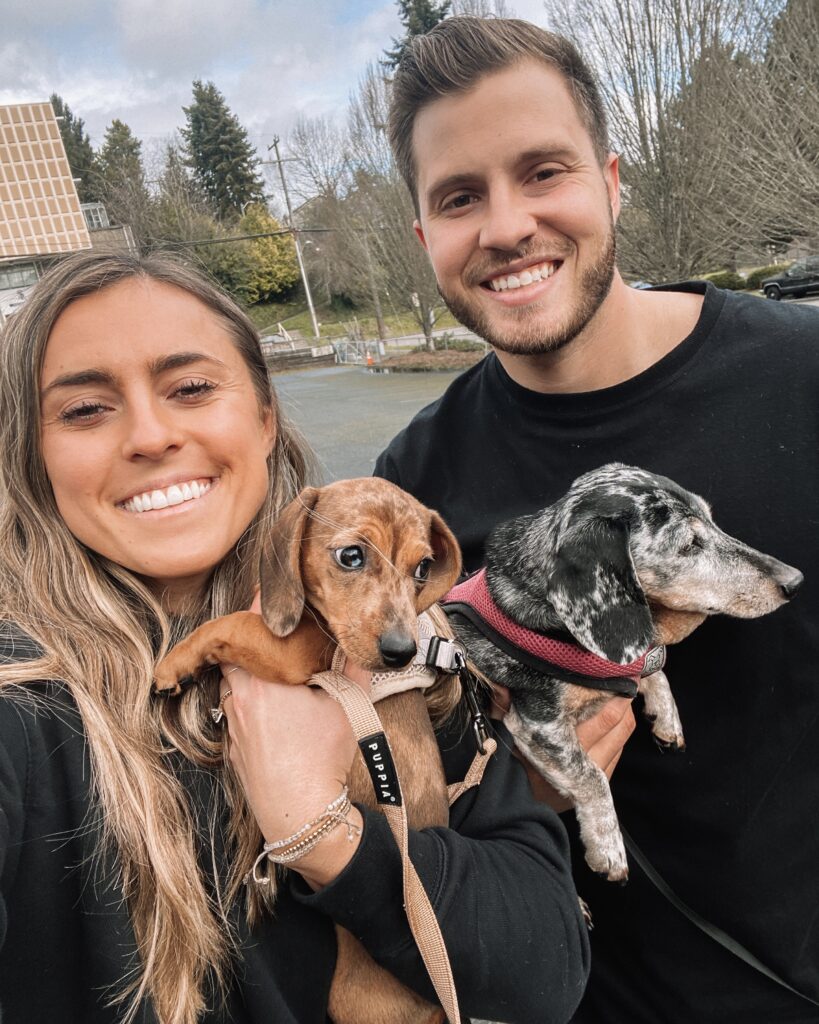 After two years of using The Farmer's Dog food, I truly, truly believe it's one of the best things we could have done for Ellie! Not to mention, earlier in the Fall she had to get about 16 teeth removed so now, having her already used to eating soft + fresh food is so perfect! Here's to many more years with queen Eleanor!
The Farmer's Dog was generous enough to sponsor this post and also gave me a discount for you to use to get 60% off your first order! Click here 🙂 Let me know what you think below if you use The Farmer's Dog already or if you plan on making the switch!