This recipe will change your life!! Well… it changed mine for sure. I first saw it on @bewellbykelly's Instagram page and knew I had to make it. I had only ever heard of the chilled chia pudding you let sit overnight in the fridge, so this was an entirely new concept to me. It even takes less time on the stove than my favorite steel cut oats. Winner!
I had made this warm chia pudding several times using unsweetened almond milk until I decided to use REBBL's delicious Turmeric Golden-Milk Elixir as the liquid. REBBL's products are coconut milk-based, making them much more decadent to begin with and then when they add other ingredients like honey, turmeric, vanilla, ginger, all-spice, black pepper and pink salt like the ones featured in this Golden-Milk, the flavors are instantly brought to a whole new level.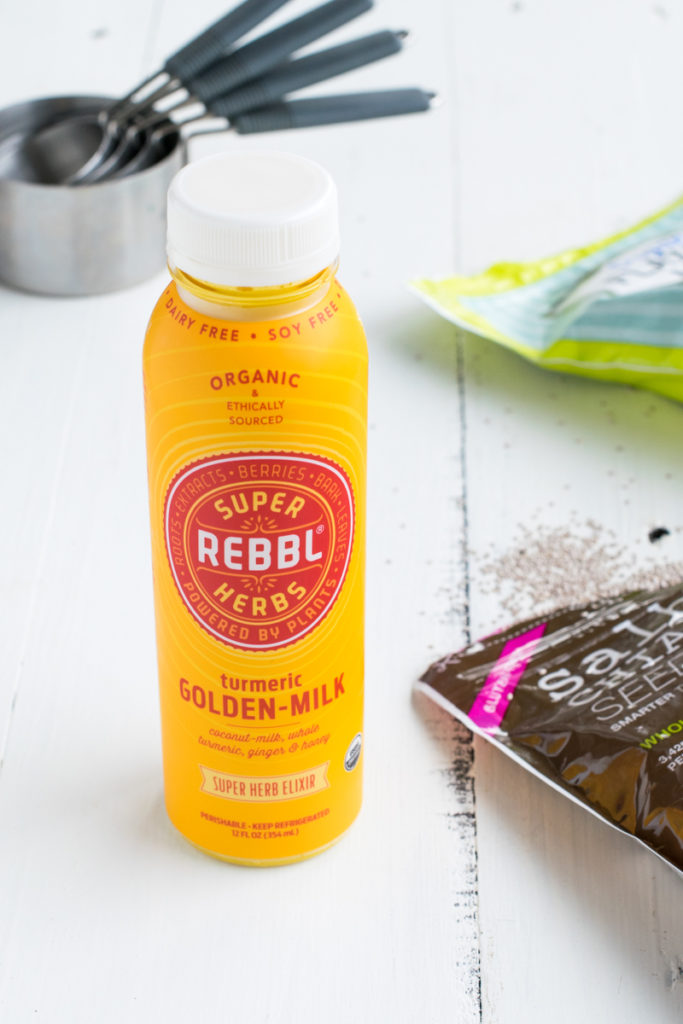 Another reason why I love using REBBL products is because they add adaptogens to their beverages. Adaptogens help the body to better deal with stressors and are promotors of homeostasis in the body.
I love that it's jammed-packed with fiber, omega-3's, protein and other brain-boosting fats to keep me full for long after eating. It's a great alternative to heavier oats in the morning and supplies tons of nutrients. You can make it either sweet, using coconut oil, berries, nut butter, cinnamon, or savory, using ghee, avocado, and egg. Here's the original recipe from Kelly's page, but I left my own take on it below! Go try it and see how you like 😉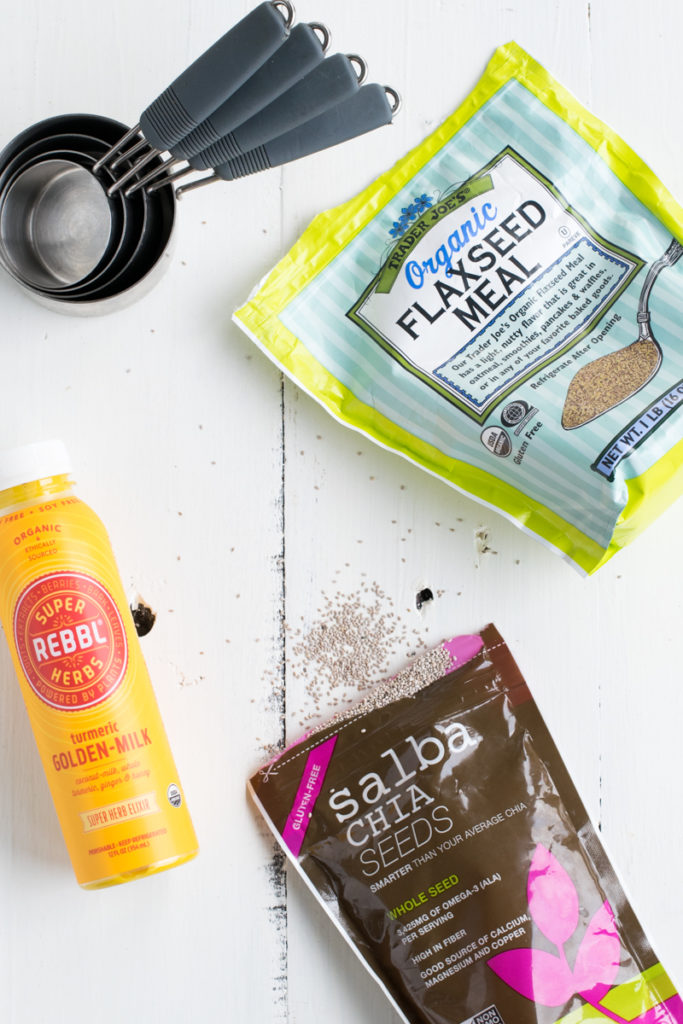 [In partnership with REBBL]
Go check out their page for more information! Click Here.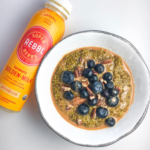 Warm Golden-Milk Chia Pudding
Ingredients
1

cup

REBBL Turmeric Golden Milk Elixir

(or any nut milk)

1/4

cup

chia seeds

1/4

cup

ground flaxseed

1

tsp

coconut oil

(I used Bulletproof Brain Octane)

1/2

tsp

cinnamon

1/2

tsp

vanilla extract

1

serving collagen peptides

(or vanilla protein) -- optional
Instructions
If using vanilla protein, mix milk and protein in a bowl prior to heating over the stove. If using collagen peptides, they will dissolve easier once milk is heated. Pour mixture into small pot over the stove and heat on medium.

Once mixture is hot, add in chia seeds, flaxseeds, coconut oil, cinnamon and vanilla and stir for 3-5 minutes, or until chia seeds have absorbed the liquid and the mixture becomes thick.

Pour into bowl and top with fresh berries and/or any type of nut butter (I used warm roasted coconut butter).