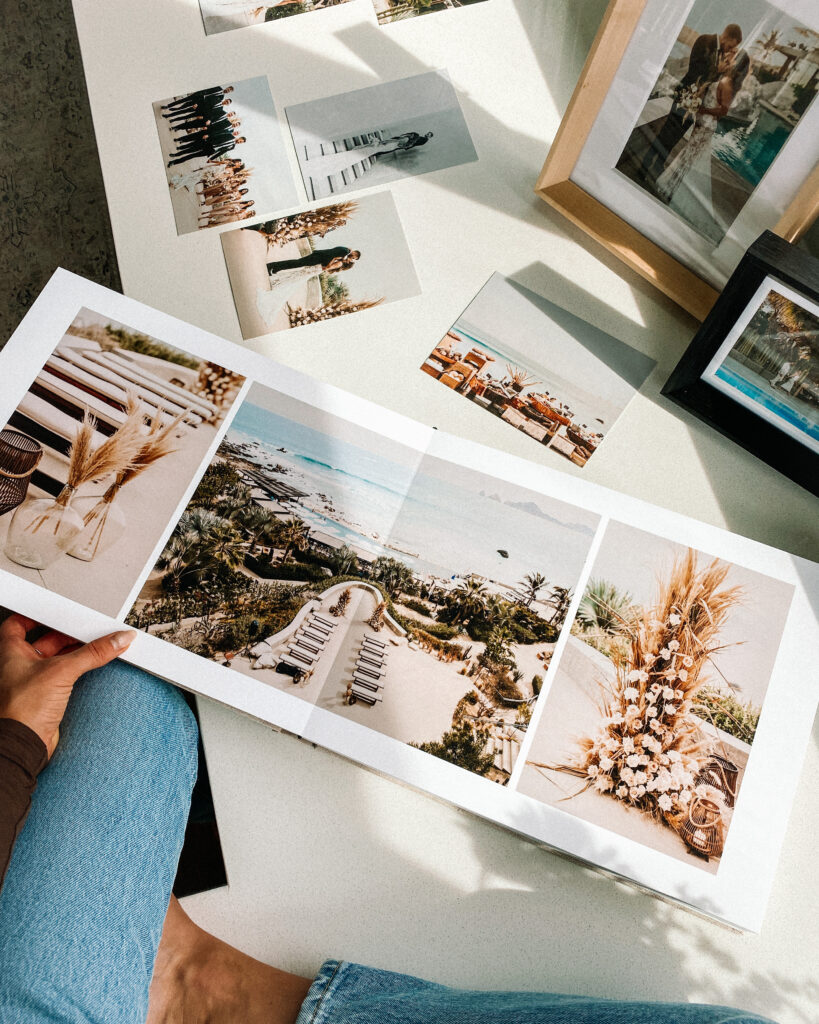 If there's one thing I've learned this past year and a half, it's being grateful for the time spent with others. It was a wild year to plan a wedding… that is for sure. But, it finally happened after postponing an entire year and it turned out even better than we both imagined. And I hate to say it, but it was definitely WORTH the wait.
Anyways, you can catch me wanting to relive every single second of April 25th, 2021, which is why I knew we needed an entire wedding album, plus plenty of prints to hang around our house. A photographer we use at Toast Society Café recommended we use Artifact Uprising for our wedding album. I checked out their website and immediately started adding things to my cart.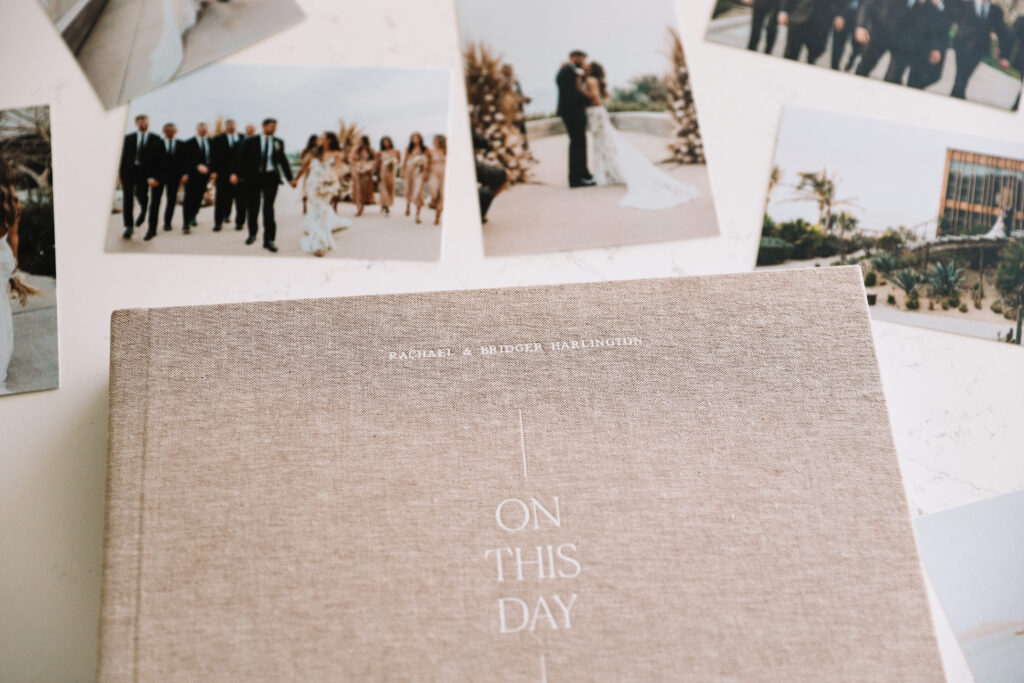 Not only do they make it easy to put together your own album, they offer design services to help curate the perfect photo book – which is what I used. They were so helpful in curating my dream album and they made the whole process so seamless. All you have to do is add all the photos you want in your album to a folder on their website, then their design team goes in and strategically puts them all together. It's so nice and saves so much lot of time because they know what they're doing lol. You can approve or make edits on their draft and then it's good to go!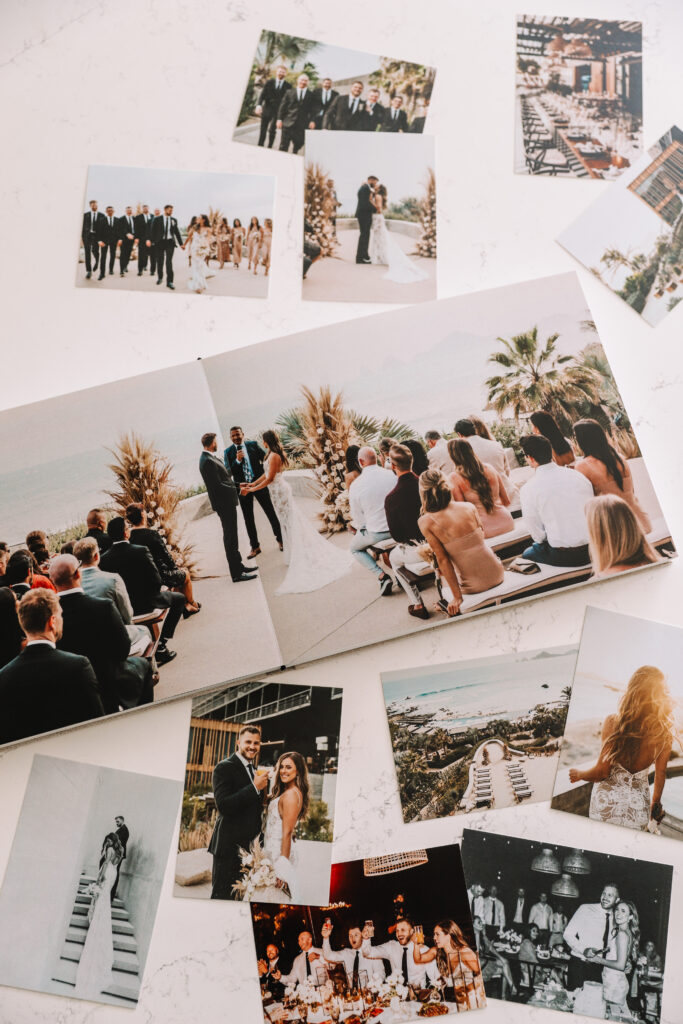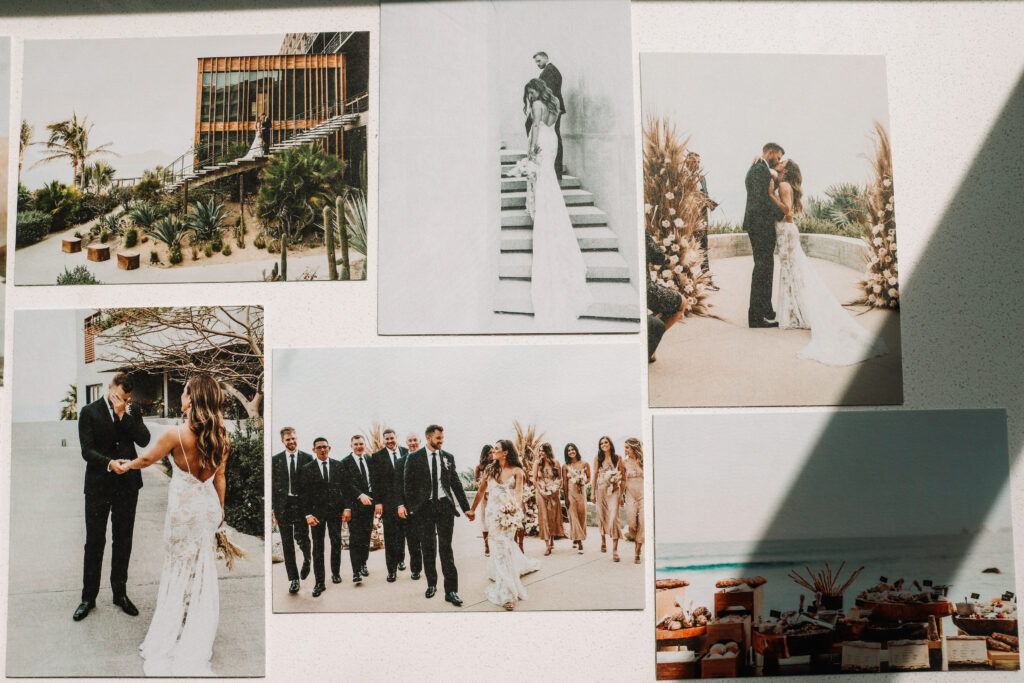 I also printed a bunch of photos from both our rehearsal dinner and wedding day into 4×6 and 5×7 prints to have. I got a mixture of matte texture and lustre. I can't wait to sprinkle these around the house.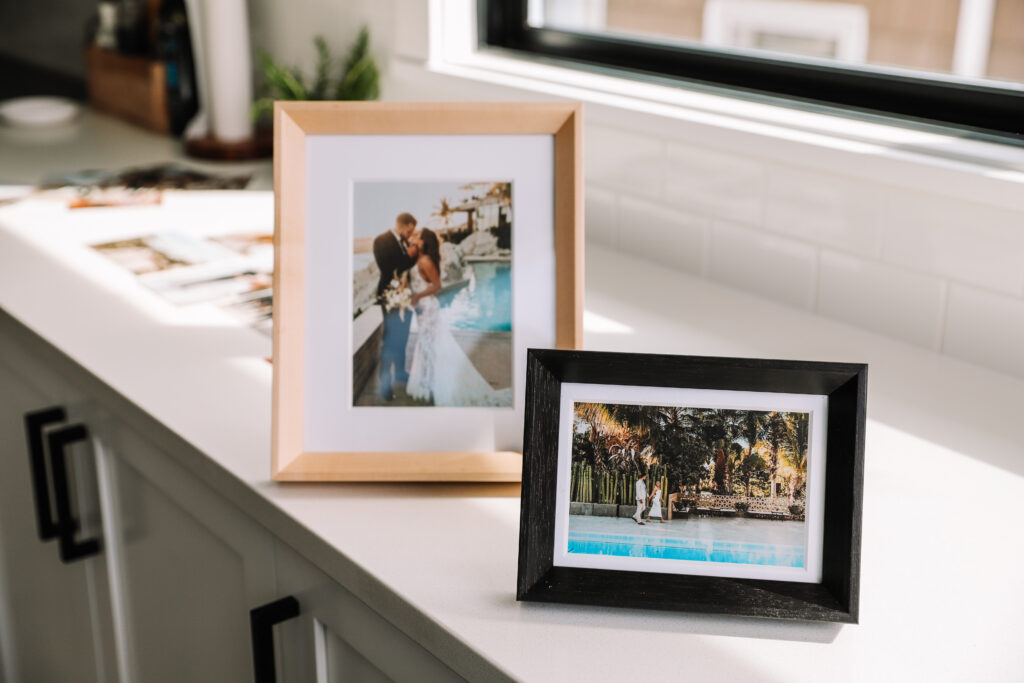 And I snagged two photo frames from their site — ebonized walnut and maple. They go so well with our decor!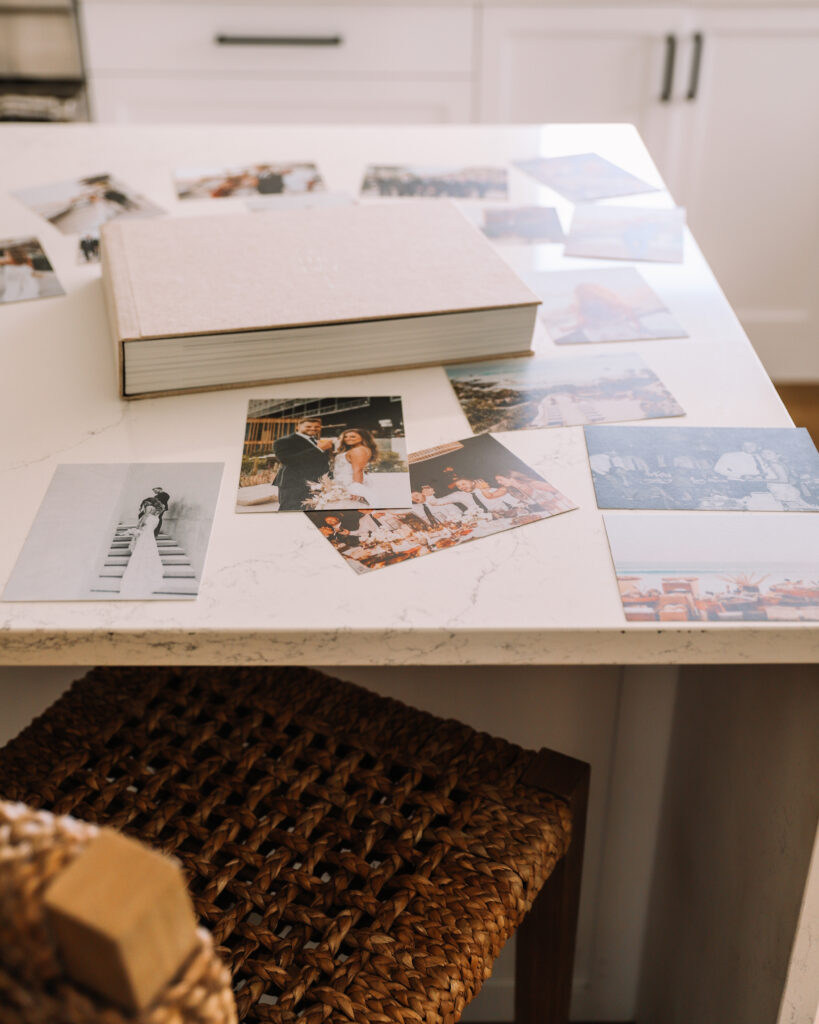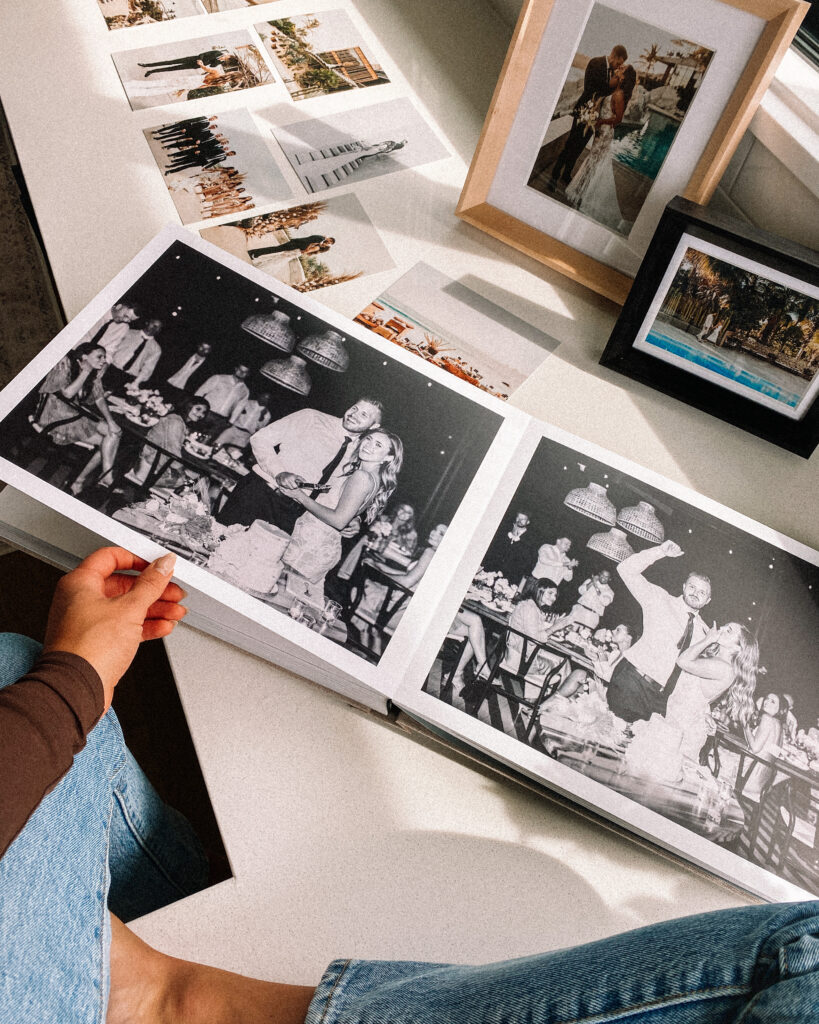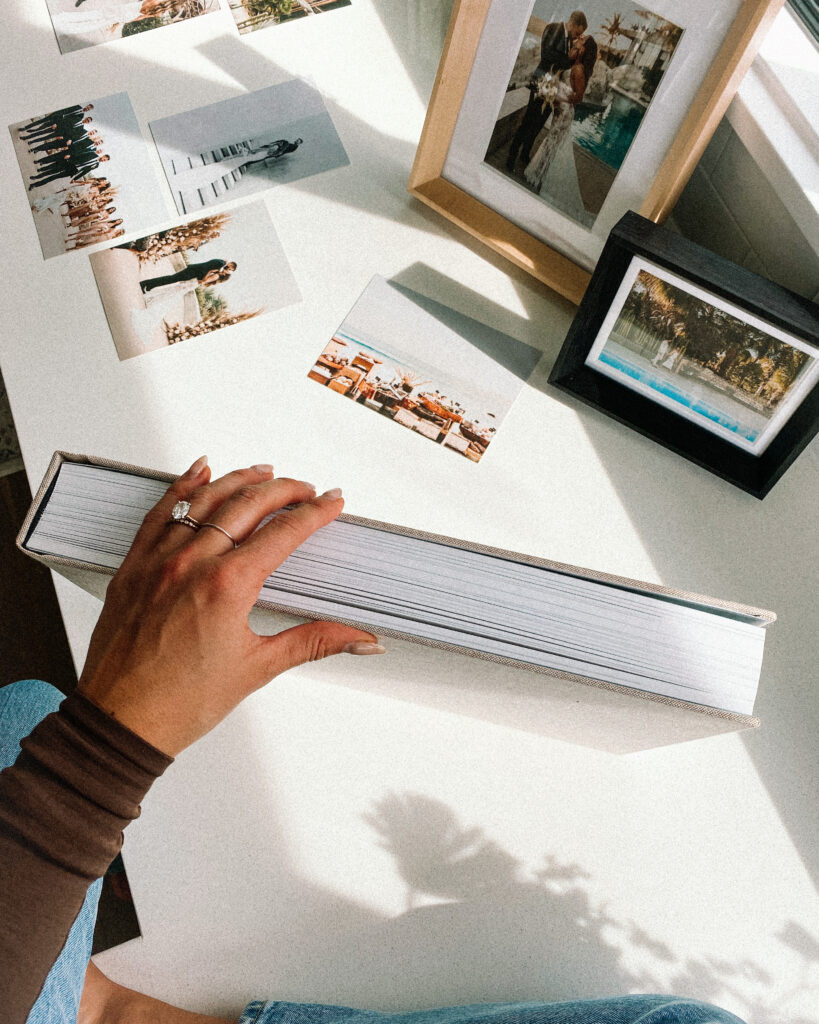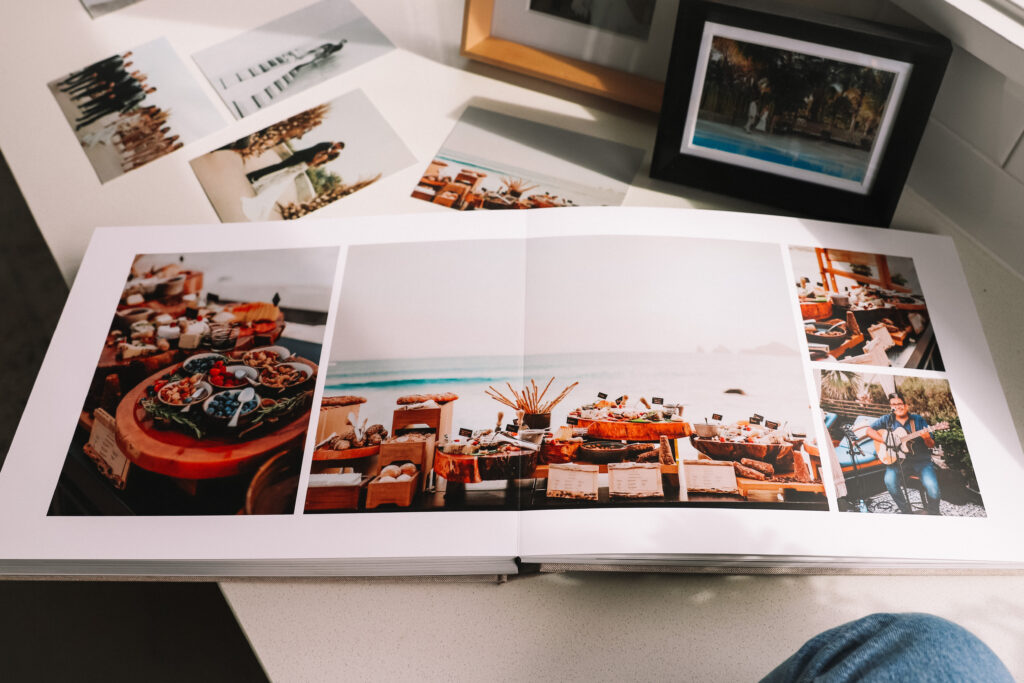 Once Bridge and I got the album in the mail it was almost like watching our wedding video all over again. I couldn't believe how stunning the book was (I'll add my order details below, but I would 100% recommend the same one). First of all, it's about 10lbs. I may be exaggerating, but that just goes to show how high quality the ultra-thick pages and linen fabric cover is. It also lays flat, provides lasting durability, and premium texture. It would honestly make a great gift or project for anniversaries, engagement photos, wedding gifts for families, etc.
All of the photos our amazing photographer, Marcella Laine took on our day tell the best story– we're so lucky!
ALBUM SIZE 14×11
FABRIC COLOR Oatmeal
FOIL COLOR White
THEME On this day
PAPER Lustre
PAGES 80
Can't wait to pop this out on our coffee table anytime someone is over to make them relive the day with us over again… kidding! But like, not really 😉
I will be a long time customer to Artifact Uprising after this purchase. Can't wait to make a photo book out of our honeymoon in Greece!
Artifact Uprising was generous enough to offer my followers. For 15% off of photo books, prints, frames, and more use code GOODEATS15. If you want to use their Design Services team like I did, use code RACHAEL15WDS for 15% off the design fee. I know you will love everything!
More deets on our wedding day here.