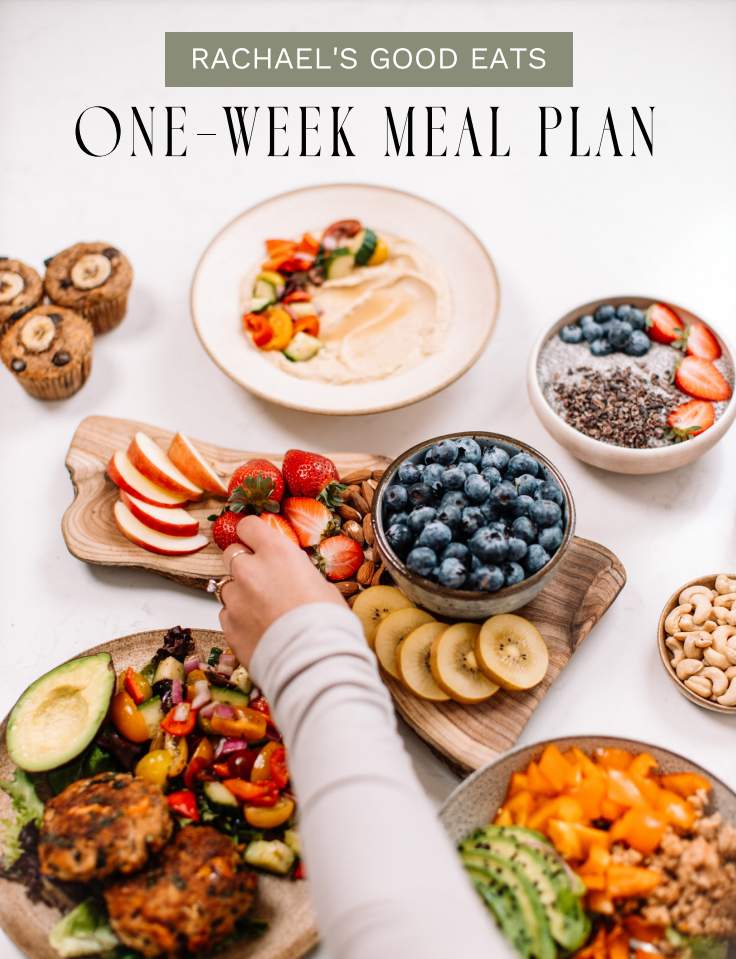 Since my 7-Day Added Sugar Detox guide was such a hit for you guys with the 22 healthy recipes, I wanted to put together another 7-day plan for you completely free, that still offers a handful of my dietitian-approved recipes all in one place.
I know what it's like to get caught up in making the same 2-3 recipes each and every single week because you just go back to what you know and you're so busy that you don't have time to think about a full week of meals. It happens! So, to kick off my first ever RGE Reset Week starting August 1st, I put together a week-long schedule of some of my most loved recipes and included a grocery list to make things super quick and seamless. You can download the mini ebook and grocery list and feel really good about cooking from home, knowing your meals have already been picked out and the appropriate groceries are all stocked up.
This meal plan is completely gluten-free, dairy-free and based around healthy, nutrient-dense whole foods, of course. You might find some of your favorite meals from my blog on the list, as well as a few new ones you haven't yet tried. I've also created two exclusive recipes for this downloadable guide and can't wait to see what you think! Tag me @rachaelsgoodeats when you make them 🙂
I hope this plan is exactly what you're looking for, whether you're feeling a little uninspired in the kitchen, bored of your heavy-rotation meals, or maybe you've realized you're eating out or indulging too much. Sometimes all you need is someone to do the planning for you so that you can breeze through the week. I got you!


Once you've downloaded and tried some of the recipes, comment below to let me what you think 🙂