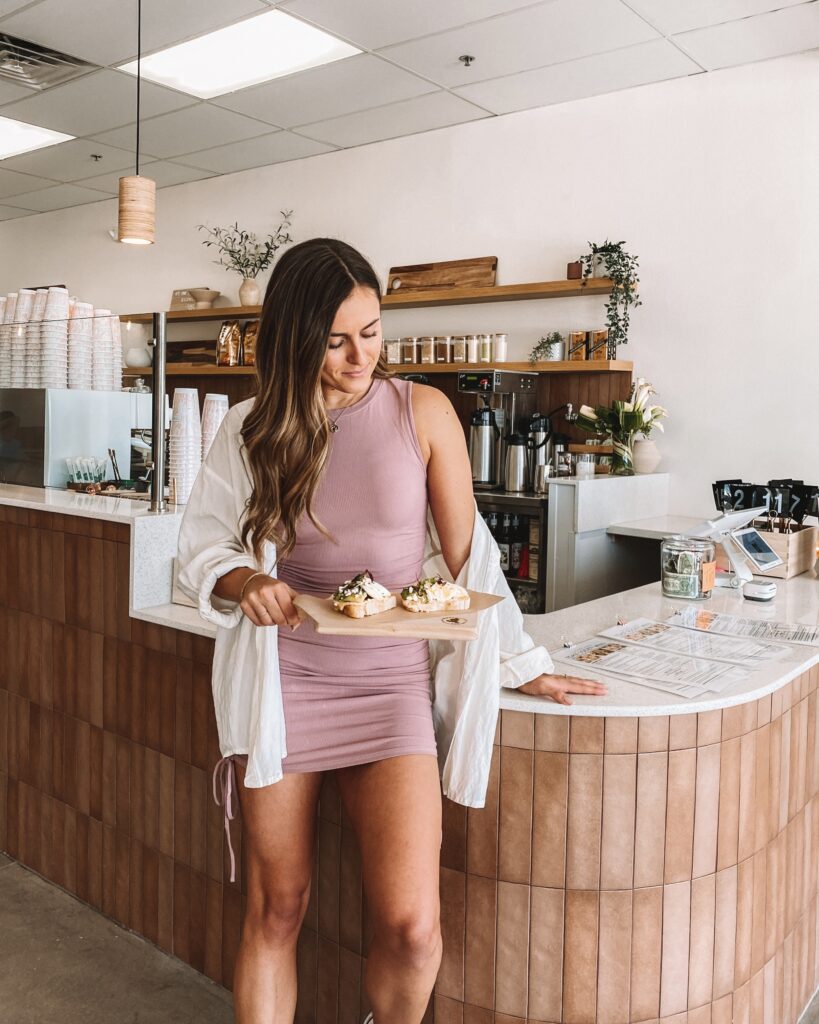 ICYMI, we're starting another round of my 7-Day Added Sugar Detox. I go back to these challenges time and time again because I genuinely feel my best whenever I remove added sugars from my diet. Even limiting "healthy" sugars for a period of time every few months can be a great reminder in what we're putting into our bodies. It gives you that little nudge to pay closer attention to ingredients and hopefully encourages you to make the healthier choice when given the option.
Major benefits I'm looking forward to at the end of the 7 days include:
+ better sleep + more energy (seriously, the difference is shocking)
+ diminished sugar cravings
+ cravings for more nutrient-dense foods
+ mental clarity and focus
+ brighter/clearer skin
7 days might sound like a long time, but once you start to feel the benefits and realize just how much added sugar sneaks its way into so many of our daily foods & beverages, it will get easier every time you do it. Promise! For beginners, I recommend trying just 3 days of my program to test the waters. Then take a couple week break and try it again for 4 days, and so on. I've gone all the way up to 25 days and I'm telling you, the longer you do it, the easier it gets to just live your life without the added sugar. It helps tremendously with inflammation in the body, so if you're looking to heal or simply make a dramatic lifestyle change, this is always my first suggestion. Tens of thousands of you have successfully completed my Added Sugar Detox, but if this is your first time, I have 3 tips that should help make it feel more manageable 🙂
Analyze your habits around added sugar. Take the focus off of removing it (and missing it) and instead, think about when and why you reach for sweets. Maybe it's midday when you're feeling stressed, computer-fatigued, or tired. Instead, try going for a 5 to 10-minute walk outside in fresh air and drink a large glass of water. Maybe it's after dinner when you want dessert. Try replacing that habit with your favorite tea. I know, this sounds really boring to be honest, but it helps me avoid snacking at night! Peppermint always seems to do the trick. Or, if you're still hungry, try a healthy alternative like a small bowl of fresh organic fruit, or a bowl of chia pudding to satisfy your craving. Most often, our cravings come from habit, so addressing when & why you're reaching for sugar can help you understand why you're craving or expecting it, and determine if you really even want it.
Journal about your experience and if that's not your thing, write out the recipes you plan to make for the week along with grocery lists to make that happen. If there's one thing that will help you truly be successful during this challenge, it's planning ahead! Don't forget that I've made a tab on my recipe list exclusively for No Added Sugar recipes, though most of my recipes are naturally sugar-free. Writing out how you feel each day with your mood, energy levels, how much sleep you got the previous night, etc. can give you great insight as to how your body responds removing sugar (bearer of bad news: headaches are normal the first 3 days due to sugar withdrawal. Stay strong and drink tons of water!) and will help you refer back when completing another round of the sugar detox in the future.
Create an accountability group or grab a friend. I would say the best part of doing the added sugar detox is doing it with our community because it motivates me to complete the full 7-days, share recipes, how I'm feeling, etc. You also get access to a private Facebook group when you get the program (go to the resources page inside the PDF). It can be rough when you feel like you're doing it alone (trust me, it took a few times before Bridger joined me) and your partner is eating all your favorite sweets right in front of you, but that's why it's so helpful to grab a friend or co-worker and have them to do it with you. Just might be the support you need to make it through the challenge! If not, you always have me ☺️ Tag me @rachaelsgoodeats whenever you're completing it!
Good luck! I can't wait to hear how it goes 🙂 If you want to read more about the challenge, click here.