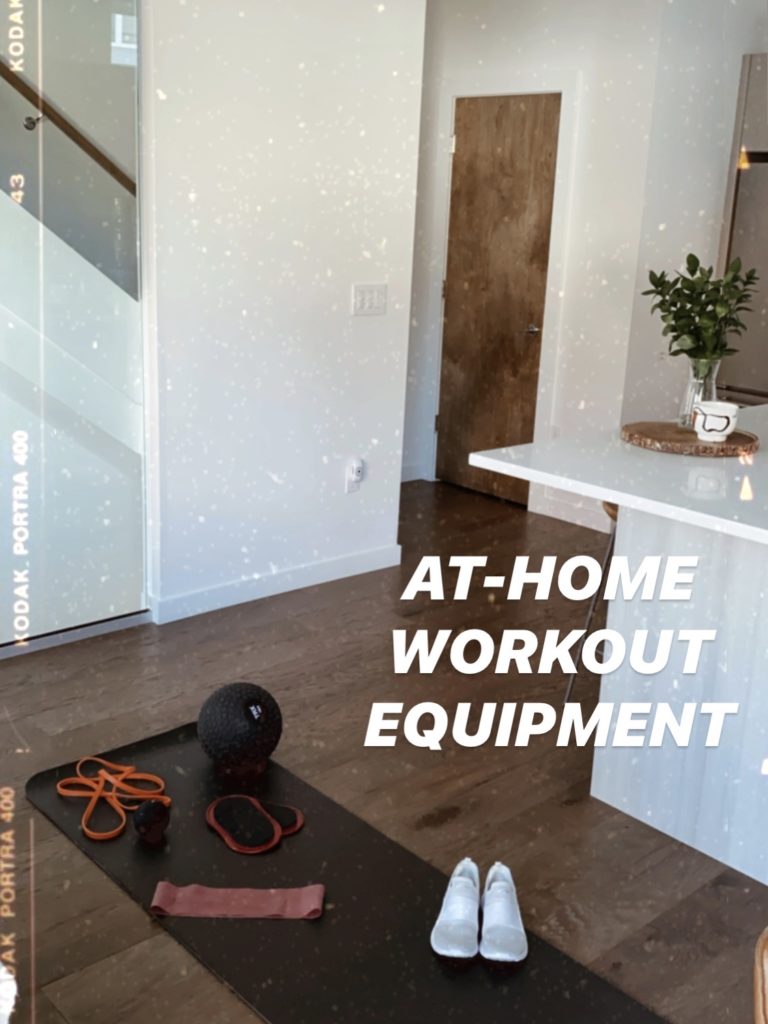 Social distancing. It's here and looks like it's going to stay for the next couple of weeks. Which means we now have to find a way to stay *motivated* to exercise at home on a daily basis… I know I know. I, too will be the first to tell you it's going to be hard for me to stay committed to sweating from home. I love escaping to the gym in the mornings to get my sweat on. Mostly because I work from home regularly, so it's truly one of my "outings" for the day and I crave it. However, with everything going on in the world right now, I think we can all agree now is the time to stay home in hopes of reducing the amount of cases of covid-19.
I'll be posting workouts & circuits from home for the time being, so make sure you stay tuned on IG for more inspo– I gotchu! Many of you have also joined me in starting (or re-starting) my Guide To The Good Life ebook these next 4 weeks, which is amazing–p.s. 20% off with code 'GRIND20' this whole week!! I'm so beyond excited to push each other to stay accountable, even while the quarantine is REAL these next few weeks at home. I personally know I could use a little extra support when it comes to keeping my healthy lifestyle routine in check: cooking nourishing meals from home, crushing quick 20 to 40-min workouts in the AM, and taking time to focus on self-care and boosting our immunity in a time where there's so many unknowns…including our wedding next month, ugh don't remind me.
Anyways, I've gotten tons of messages asking about what equipment you'll need when it comes to the workout guides. For my 10-week GOOD SWEAT guide, if you purchase by week you're able to see what equipment you'll need before checkout. Don't have a barbell or medicine ball? No worries! Swap with dumbbells and perform the same motions (minus letting the weight hit the ground when med ball slams are involved!).
For the new Good Life ebook, I've consciously made it a point to create these 16 workouts at-home friendly. All you'll need is a set of dumbbells and a small resistance band. The size weight is entirely up to the individual, but I would recommend a lighter and heavier set to get you started.
As for any other workouts you follow or exercises you make up on the spot, I've shared my recommendations for equipment below 🙂 Of course, now that everyone is home and dying to stock up on fitness equipment, these may become sold out or back-ordered but I'll do my best to share what's still available! xx
Coming back here later to mention Recreation Sweat! During quarantine, Bridge and I realized we wanted to create equipment that would make you feel confident working out anywhere whether that be at home, at the gym or even while traveling. We just released out Essentials Collection that consists of your three go-to travel size items — resistance bands, sliders and a power band! To find more workouts using these items, you can do my latest Good Sweat // At-Home 2.0 8-week program or you can check out my IG and Recreations Sweat's IG for more 🙂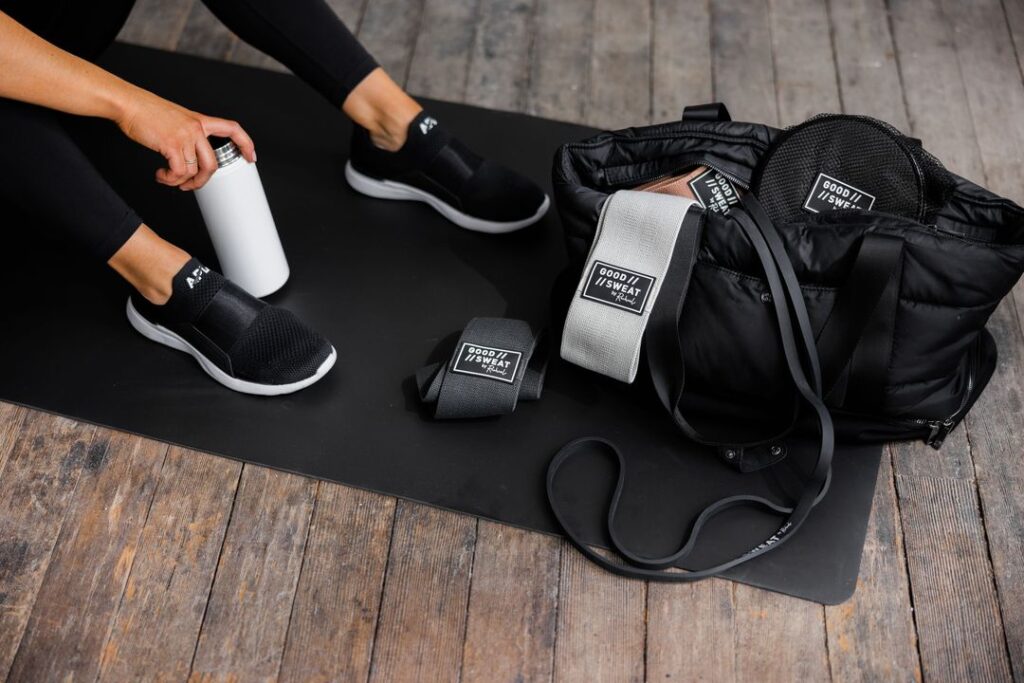 MATS:

BANDS:

DUMBBELLS:

MEDICINE BALL:

GLIDERS:

RECOVERY: