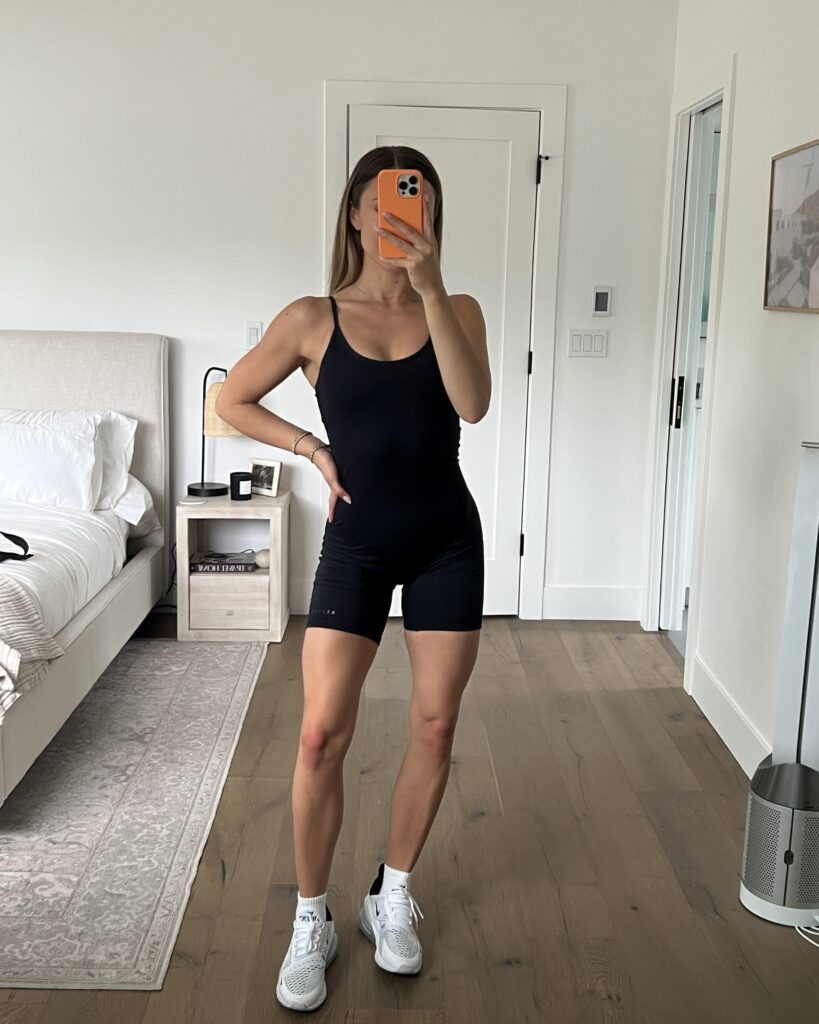 I officially just wrapped up my third round through my 8-week strength guide, and I can honestly say I've never felt better or been more lean in my life. Strength training opened the door to a new era of my fitness, and so many of you have said the same. There are a few major reasons why this guide is so good, and so many of us have seen insane results. A few things that I've learned over the last 24+ weeks of strength training, and things I wish I could tell my younger self:
you don't have to do hours a day of cardio to be "fit"
the less you think and stress about food, the better
lifting weights won't make you bulky
taking a rest day won't reverse any progress
crazier workouts don't equate to faster progress
consistency is key to progress
I feel like I've finally figured out the extremely simple recipe for success in maintaining my ideal level of fitness. Here are the 4 things that have really been working for me this year:
Follow a structured plan. Not only will you be more efficient knowing your workout going into the gym, but it's a game changer for confidence. I have 5 fitness plans for all levels of fitness.
Progressive overload is the secret to avoiding plateau, which means you can consistently gain muscle while decreasing fat mass. Gradually increasing weight over time keeps your body guessing, and minimizes risk of injury. Read more on progressive overload here.
Sleep is magical for progress, and prioritizing good sleep and taking enough rest days changes the game. We have to give our bodies time to rest, recover, and rebuild. The heavier I lift, the more rest I give my body, and the more results I see.
Increasing my protein intake has been crucial to building lean muscle mass. Most of us are eating far below what our bodies need to grow muscle. As a dietitian, I'd recommend 1 gram of protein per pound of bodyweight, or about 23-35 grams of protein with each meal and protein-centric snacks.