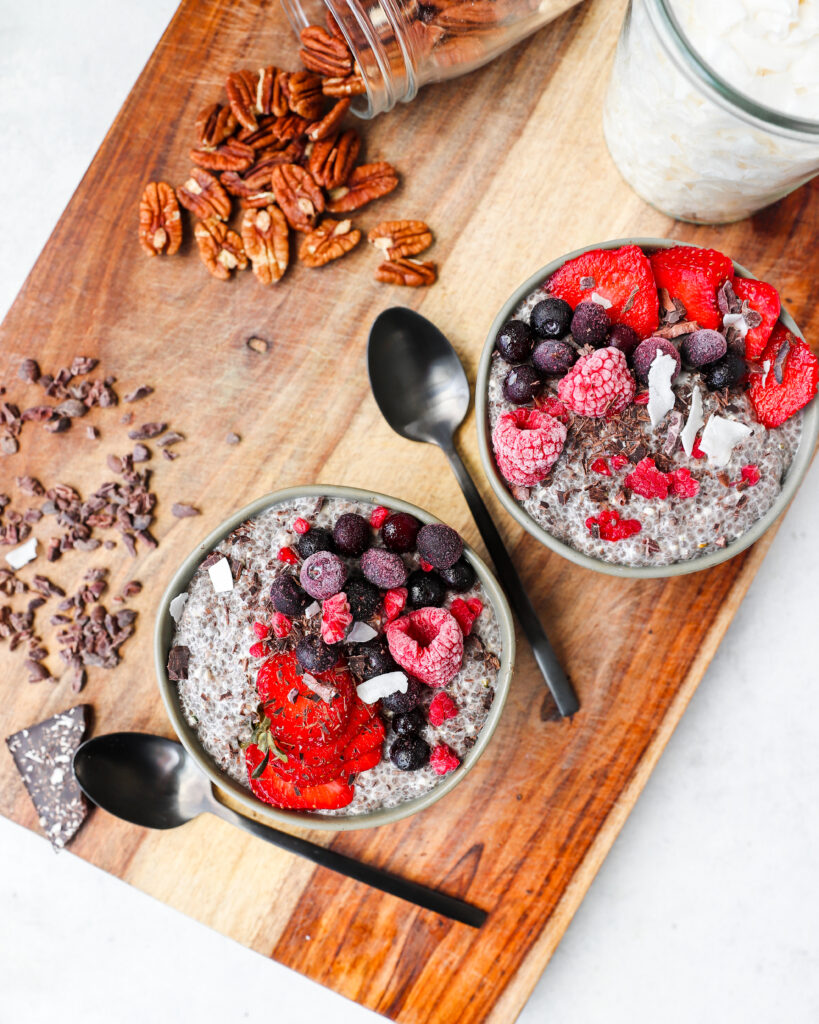 If you haven't picked up your copy yet, click here for my How-To guide on reducing overall sugars/sweets in your diet, retraining your taste buds to become more sensitive to sweet tasting things, and honestly just feeling BETTER on a daily basis. Thousands of people have participated in either my community-wide sugar detoxes and I've both seen and heard of pretty amazing transformations. The best one to hear, in my opinion, is when people say that they had no idea how much sugar was in the foods they eat every single day, which led them to finally start paying attention to how they're fueling their bodies.
This added sugar detox is a game changer and something I recommend to anyone who's looking to up their daily energy, get rid of common bloat, and/or make the transition to live a more healthy lifestyle. You'll notice that this program is not about deprivation of your favorite foods. It's about learning how to avoid unnecessary added sugars we've become so addicted to tasting in our favorite foods. It's also about learning how to read ingredient labels and looking at nutrients in terms of FUEL for your body. Natural sugars like the ones found in fruits and vegetables are packed with vitamins and minerals our bodies need, so we don't cut them out for the seven days–we just limit fruit to 2-3 servings per day in order to not overdo it. Once you complete just seven days of this program (even 3-4 days does the trick!), I promise you'll feel a difference and want to challenge yourself to another week without added sugar down the line. I've complete around two dozen at this point and it's completely changed my life and eating habits!
All the recipes are gluten-free and dairy-free as well and more paleo-ish, similar to how I eat on a daily basis. I also get questions if these recipes are vegan/vegetarian-friendly and you can definitely find ways to substitute with your favorite protein in the book.
For those who do have the ebook, I thought it could be helpful to have a sample meal plan for the week utilizing the 22 yummy recipes found in the book! I love following a list or a schedule and find this helpful even for myself. Of course, you can always switch it up! Let me know what your favorite recipes are in the comments 🙂 xx
SAMPLE MEAL PLAN
MONDAY
Breakfast: Creamy Chia Pudding
Lunch: Shredded Chicken Verde Soup
Snack: AB&J bars, make Cashew Milk for the week
Dinner: Sesame Salmon Brown Rice Bowls
TUESDAY
Breakfast: Glow-to Smoothie
Lunch: Leftover Shredded Chicken Verde Soup
Snack: hummus, veggies, nuts
Dinner: Nourish Bowl
Dessert: Freezer Fudge
WEDNESDAY
Breakfast: Sunny Breakfast Tacos
Lunch: Goin' Greek Salad with grilled chicken
Snack: Ab&J bars
Dinner: Seriously Chunky Spaghetti with a fresh salad on the side
THURSDAY
Breakfast: Citrus Brulee and Creamy Chia Pudding
Lunch: Leftover Spaghetti
Dinner: Fajita Night
Dessert: Freezer fudge
FRIDAY
Breakfast: Peachy Green Smoothie with paleo granola on top (sans maple syrup)
Lunch: Leftover Fajitas
Snack: Creamy Chia Pudding
Dinner: Pan Seared Cod with Crispy Broccolini
SATURDAY
Breakfast: Weekend Morning Shakshuka
Lunch: Avo Egg Salad
Snack: hummus, veggies, nuts
Dinner: Turkey Burger + Smashed Rosemary Potatoes
Dessert: Freezer fudge
SUNDAY
Breakfast: Sunny Breakfast Tacos
Lunch: Chicken Pesto with Sweet Potatoes and Grilled Veggies
Dinner: Leftovers or remake your favorite recipe from the week!