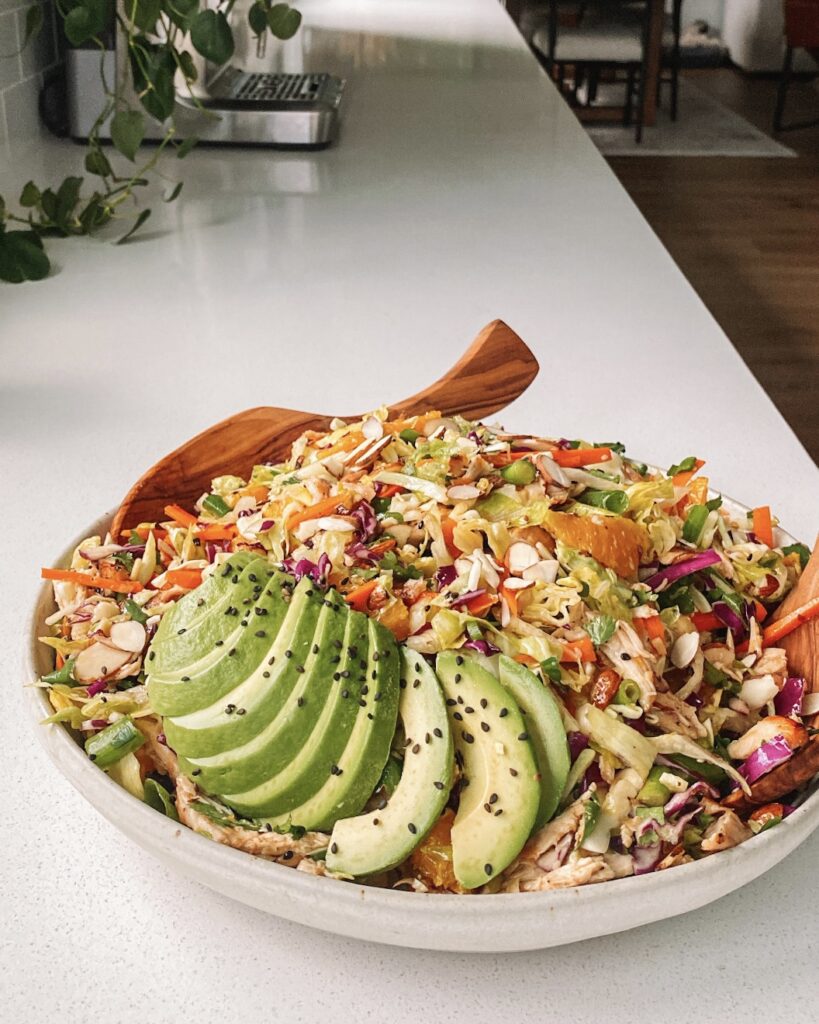 Most often, salads are a lunchtime move. I totally get it, you can get your greens in and avoid a mid-afternoon slump that can sometimes follow a large meal. But, I actually love a big salad for dinner, especially in these late summer months. The garden is popping, it's still warm enough to enjoy dinner outside, and the flavor combinations are endless.
HOW TO MAKE A SALAD DINNER WORTHY
Pack the protein. The major secret to a satisfying salad is making sure it's filling! Nothing gets the job better than protein. I love chicken, salmon, and even steak as the center of the dish, and then pick flavors that compliment it well to build the salad. I aim for ~30 grams of protein per meal, and dinner is no exception… even if it's a salad!
Add a healthy fat. Whether you love avocado, extra virgin olive oil, nuts, or even cheese, fat is a great way to make a salad feel more like a meal. I love to make my own dressing, and using extra virgin olive oil as the base is a great way to get some brain-boosting healthy fats.
3 DINNER-WORTHY SALADS TO MAKE THIS WEEK
For more recipes like this, check out my New York Times Best Selling Cookbook, Rachael's Good Eats.