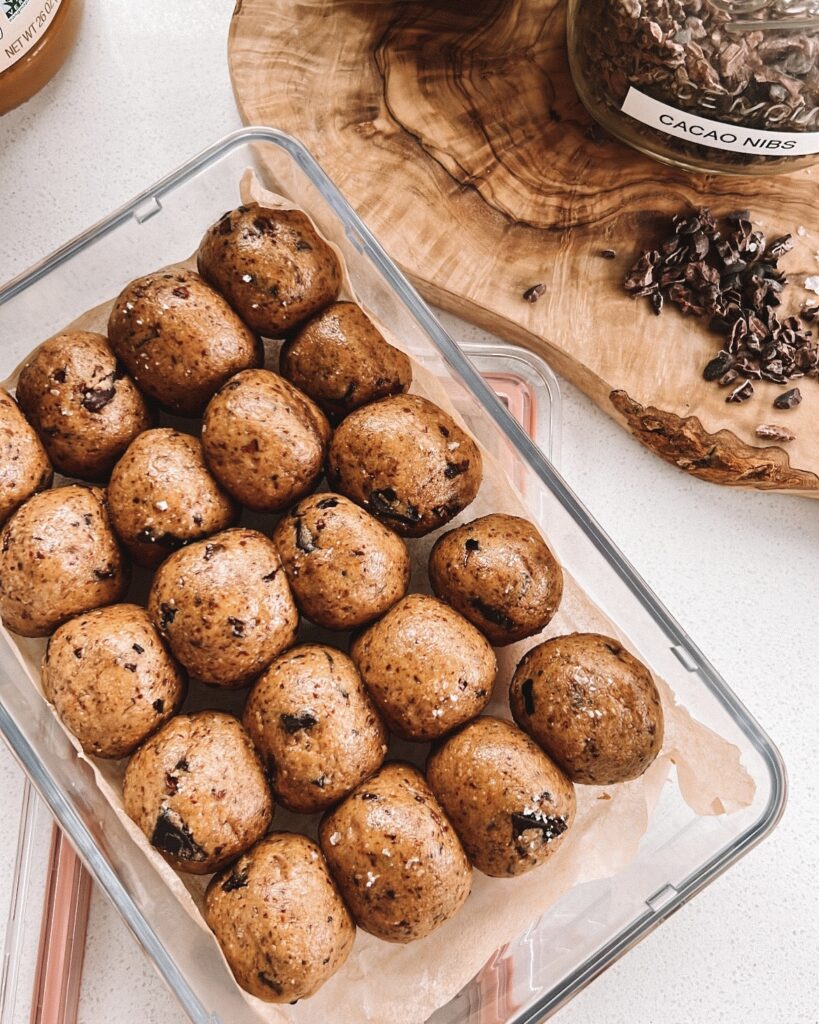 A few of the healthy and balanced snacks that I like to keep on hand for when hanger sets in. I always try to include a protein and a fat within my snacks to keep me fueled and full 🙏
Coconut Mango Chia Parfait – I'm so hooked on this right now, if you haven't made it here's your sign! There is something about coconut and mango that feels so fresh and summery. Love prepping this for the week to have on hand for snacks.
Chewy Snack Bars – I pulled this one straight from my cookbook, so you can consider this an exclusive peak inside my New York Times Best Seller 🥲
PB Chocolate Chip Protein Balls – I haven't made these in a while and the cravings are real. These protein balls taste like peanut butter cookie dough – they're so delicious but rich in protein and healthy fats.
Have the best week – xx