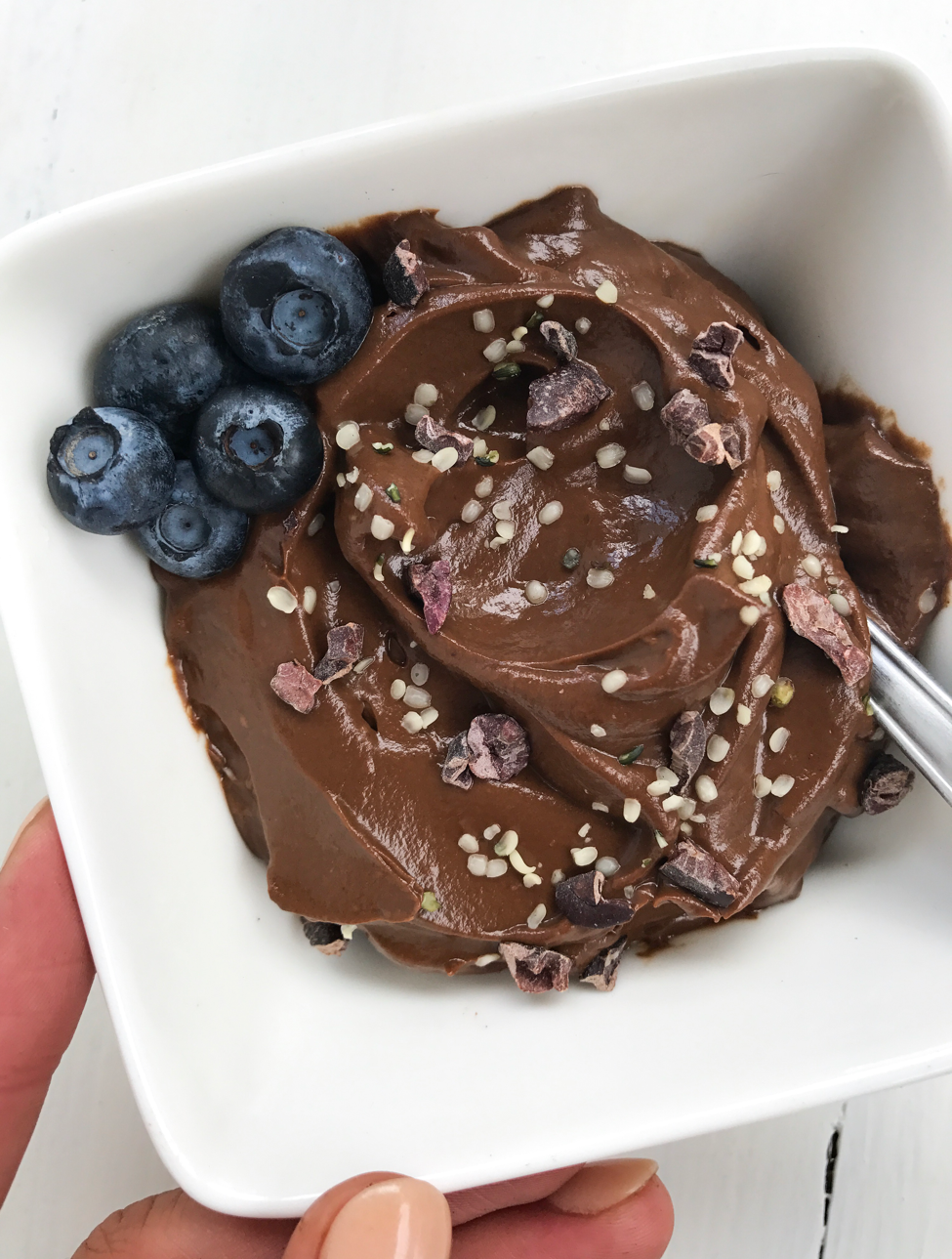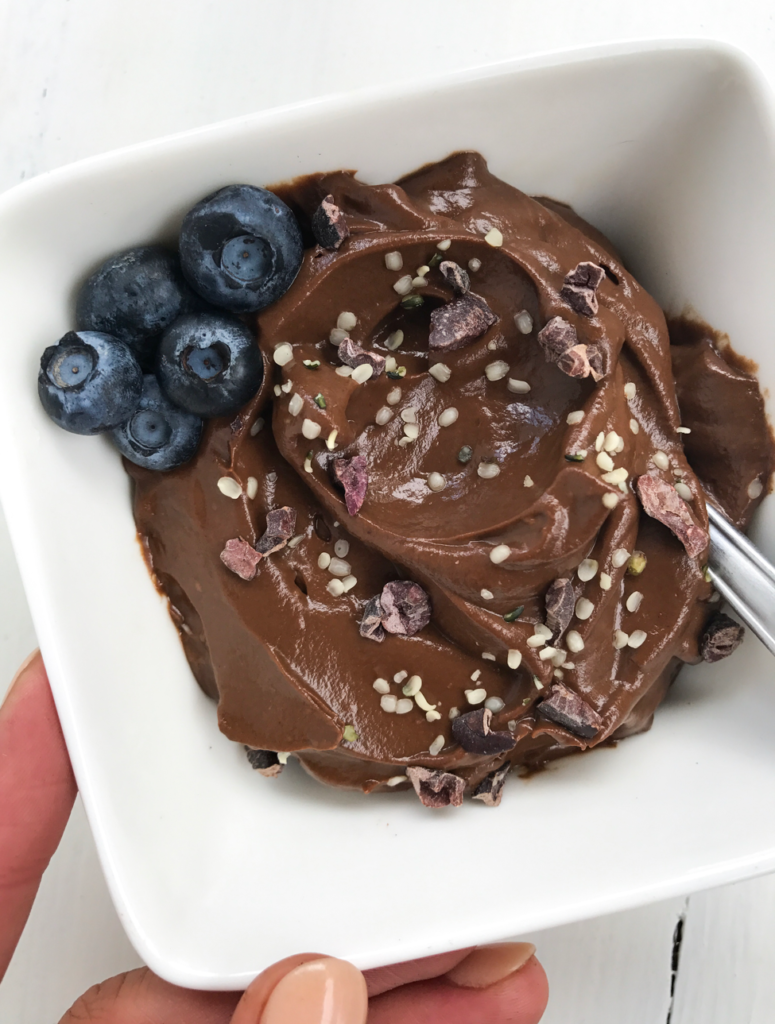 I've been dying to make avocado chocolate mousse for some time now and I'm SO glad I did. I was seriously shocked at how decadent it came out. Truly the real deal, junk ingredients left behind. It's packed full of healthy fats, fiber, various antioxidants and multiple trace elements, you have to give this a try for yourself!
The base was 2 ripe avocados (makes it so creamy), with added nut milk (I used one of my favorites: REBBL Dark Chocolate Protein elixir), raw cacao powder, maple syrup, and a few shakes of cinnamon.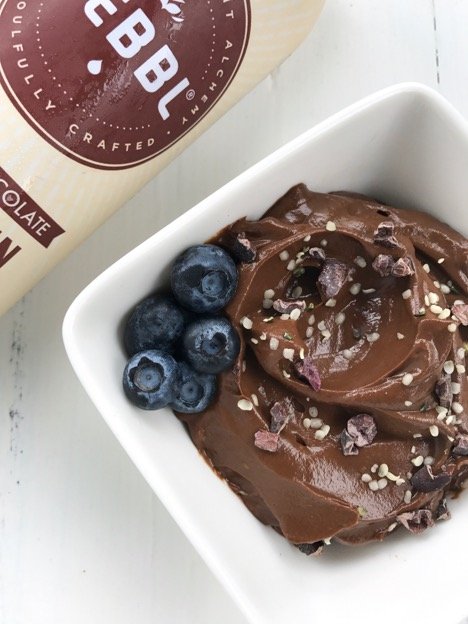 REBBL's Dark Chocolate Protein elixir contains 16g of plant-based protein from a blend of pea, pumpkin and sunflower proteins, and adaptogens like maca, reishi and ashwagandha, which offer a multiple benefits to the body such as healthy hormone balance and energy levels, liver protection and detoxification, improved cognitive function and sustained physical endurance. I love adding these drinks to different recipes I make in the kitchen for an extra boost of support. REBBL uses organic, sustainable, and fair-trade ingredients when crafting their beverages… have you guys tried them yet?? On its own, the Dark Chocolate Protein elixir tastes like the most decadent chocolate shake, aka why I had to add it to this recipe!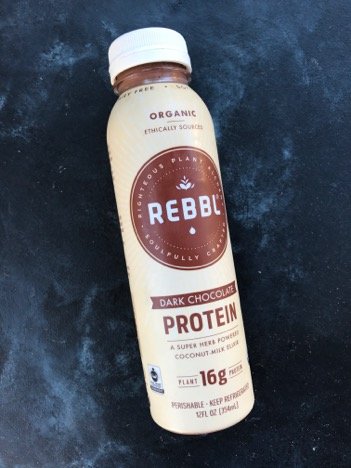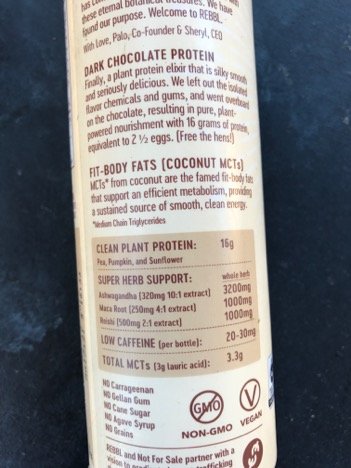 I love this dessert because it's raw, plant-based, and takes just minutes to prepare. Avocados are a great addition to any meal because of their incredible health benefits. Not only do they add a quality source of monounsaturated fatty acids (healthy heart & brain), phytonutrients, antioxidants, soluble fiber helping to stabilize blood sugar levels, fat-soluble vitamins A, E, K, and are actually high in vitamins C and B, they make the mousse SO creamy!
Cacao, not to get confused with cocoa, provides a valuable source of antioxidants and contains protein, magnesium, calcium, carotene, thiamin, riboflavin, sulfur, and tons of phytochemicals– about 300x that of regular dark chocolate.
What's the difference between cacao and cocoa?
Cacao is a plant that contains small cacao beans inside. These raw beans are the bitter version of chocolate and when heated at low temps, the cacao butter (white fatty substance that tastes like white chocolate) is separated, leaving the beans to be ground into a fine, semi-sweet dark powder. Heating at low temperatures preserves the vitamins, minerals, enzymes and nutrients.
Cocoa on the other hand, starts out as something similar to cacao, but is processed at very high temps, therefore reducing the amount of bitterness, enzyme content and overall nutrient profile of the powder. It's also common for companies to add sugary fillers to these powders to make them even sweeter once they've already been processed
*Essentially, the temperature at which it's heated is what best differentiates cacao and cocoa.
Whenever I sweeten anything I like to choose natural forms of sugar like honey, maple syrup, coconut sugar, dates, vanilla, or especially cinnamon. Maple syrup and the touch of sweetness from the Dark Chocolate Protein REBBL elixir was perfect for this recipe!
Give it a go with this Avocado Chocolate Mousse! You can find REBBL super-herb elixirs at your local Whole Foods retailer.
Chocolate Mousse (Hidden Ingredient: Avocado)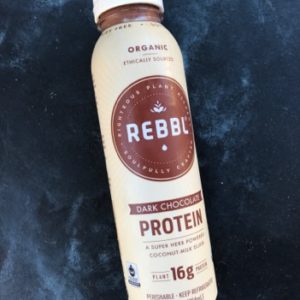 Ingredients
2

medium ripe avocado

1/3

cup

REBBL Dark Chocolate Protein Elixir

,

or almond milk

1/4

cup

raw cacao powder

2

tbsp

maple syrup

Several shakes cinnamon
Instructions
Combine all ingredients in food processor and pulse for 1-2 minutes until thoroughly combined.

Adjust taste, if needed.

Refrigerate for at least 45 minutes before serving.

Top with cacao nibs, hemp seeds, fresh fruit and sea salt. Enjoy!