In case you haven't heard the big news… Bridger and I launched a new company together called Recreation Sweat, or as we like to call it, Rec Sweat! 2020 may have been a crazy year, but it helped bring our amazing community that much closer together and I'll always be grateful for that. We wanted to serve our audience in new ways that go above and beyond anything we've ever done before. So, Rec Sweat was born and is officially launching TODAY, May 20th!
But what is Recreation Sweat and how is it different from the Rachael's Good Eats and GOOD // SWEAT brands? Rec Sweat is all about giving you the tools + equipment to feel confident training on your own and without heavy equipment. No matter where you're at in your fitness journey, we're here to help you become the strongest and best version of yourself. It's about FEELING the difference when you make time for movement. We have a 360-degree all-encompassing fitness approach, so whether you prefer high-intensity interval training, weight training, pilates on the weekend, or a variation of them all, we have you covered at Rec Sweat. We designed these products with YOU in mind and can't wait to see you rocking them in your workouts!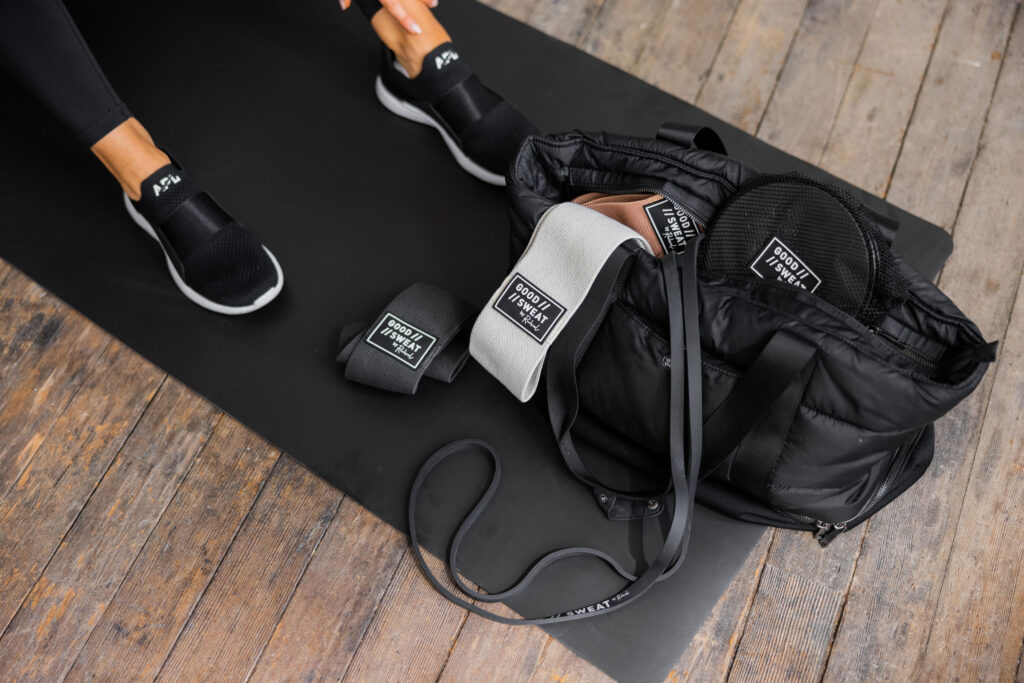 Our first product launch is in collaboration with my GOOD // SWEAT brand obviously because it just felt right since this is all for you guys and inspired by the equipment you could use for your GOOD // SWEAT workouts. It's called the Essentials Collection and includes three products — a power band, a 3-piece resistance band bundle, and sliders — you can buy them all together or individually, whatever best fits your needs! I created a sleek color way that you can feel good about using at the gym or anywhere on-the-go. I'm a neutral kinda gal so it was important to me that for this collection, we really focused on staple pieces that you can continue using for a long time.
The 3-piece Band Set is also made with premium fabric material as we all know how annoying it is when your latex band rolls up or snaps your legs when you're working out.. no one has time for that. We also included an anti-slip grip on the inside to ensure the band stays in place throughout your exercises. Trust me, they're like a dream!
The Power Band is a thick, extra-strong band I personally love using for not only power and resistance training, but for stretching during my warm-up or on my off days.
The Sliders are the perfect addition to your at-home gym, or honestly, take them with you anywhere you go for a quick core circuit. They're great because they're reversible and can be used on both soft and hard surfaces. Anything from lunges to mountain climbers to plank pikes are what you can get used to doing with these simple Sliders.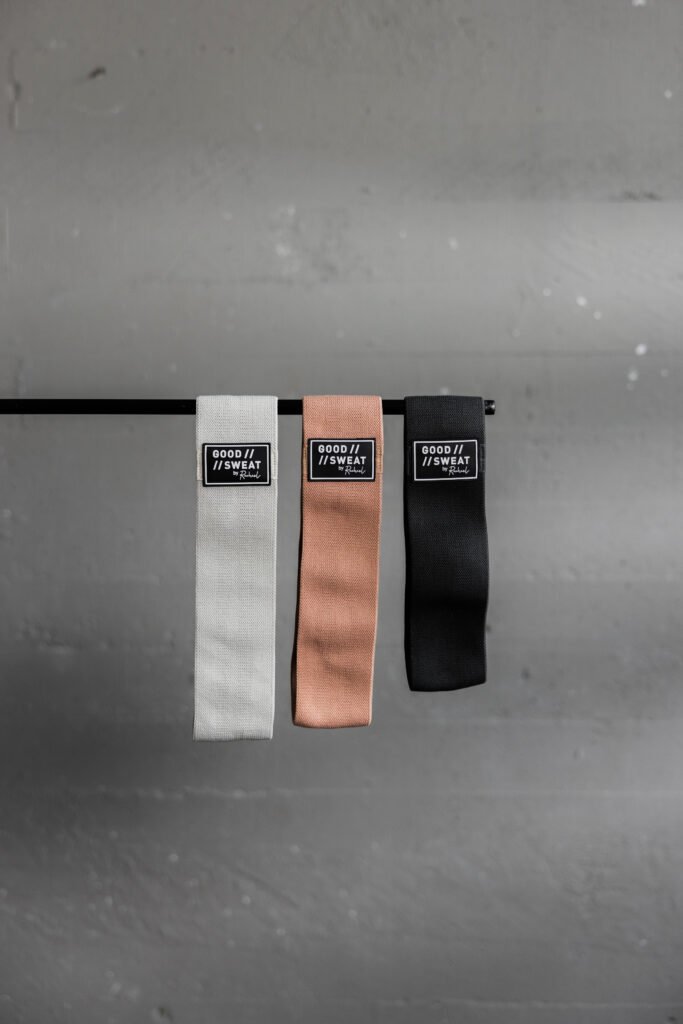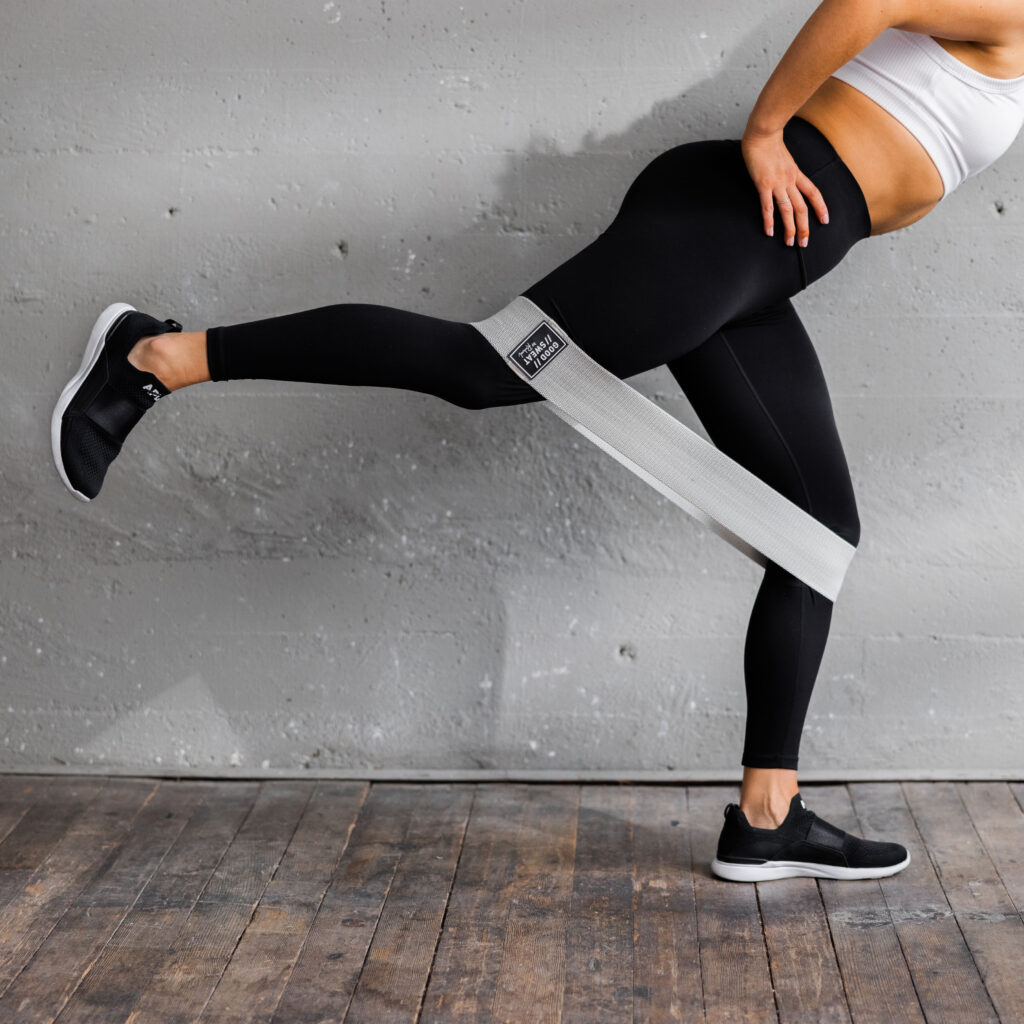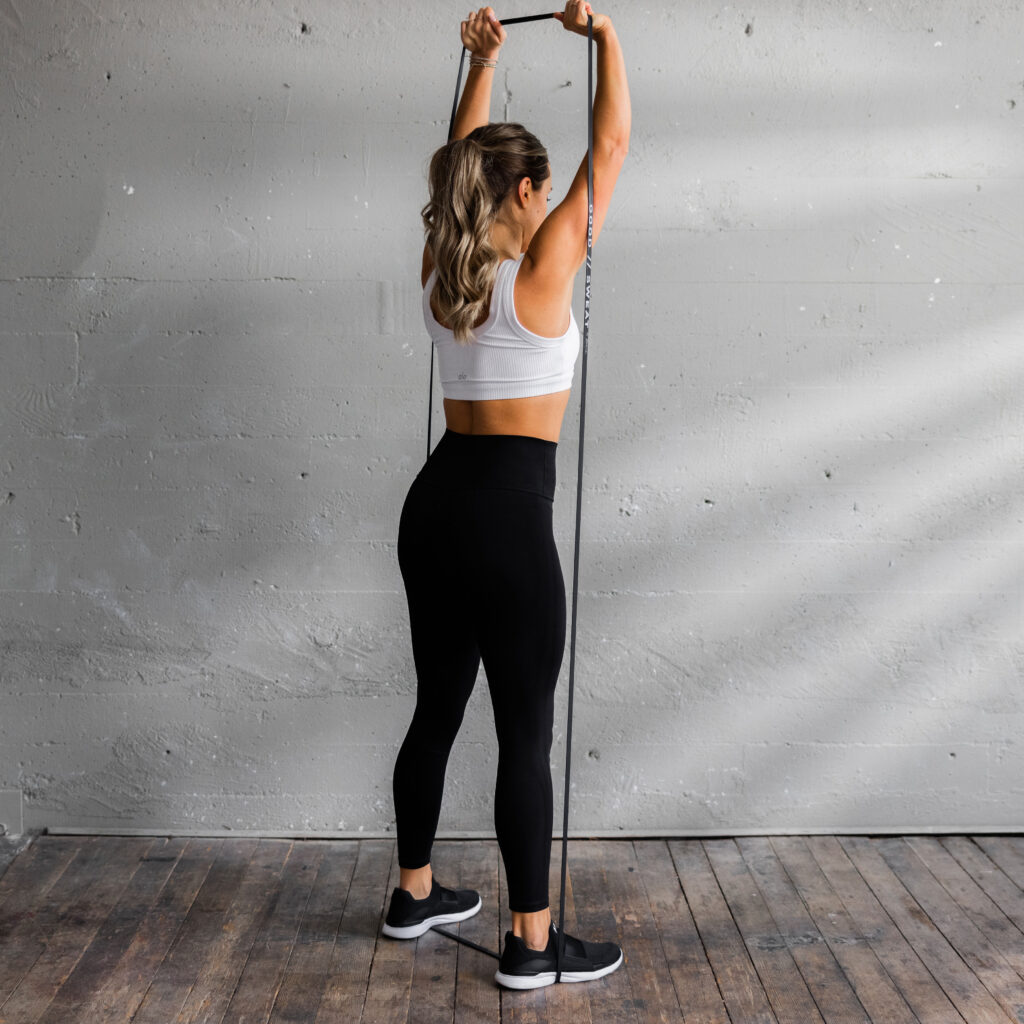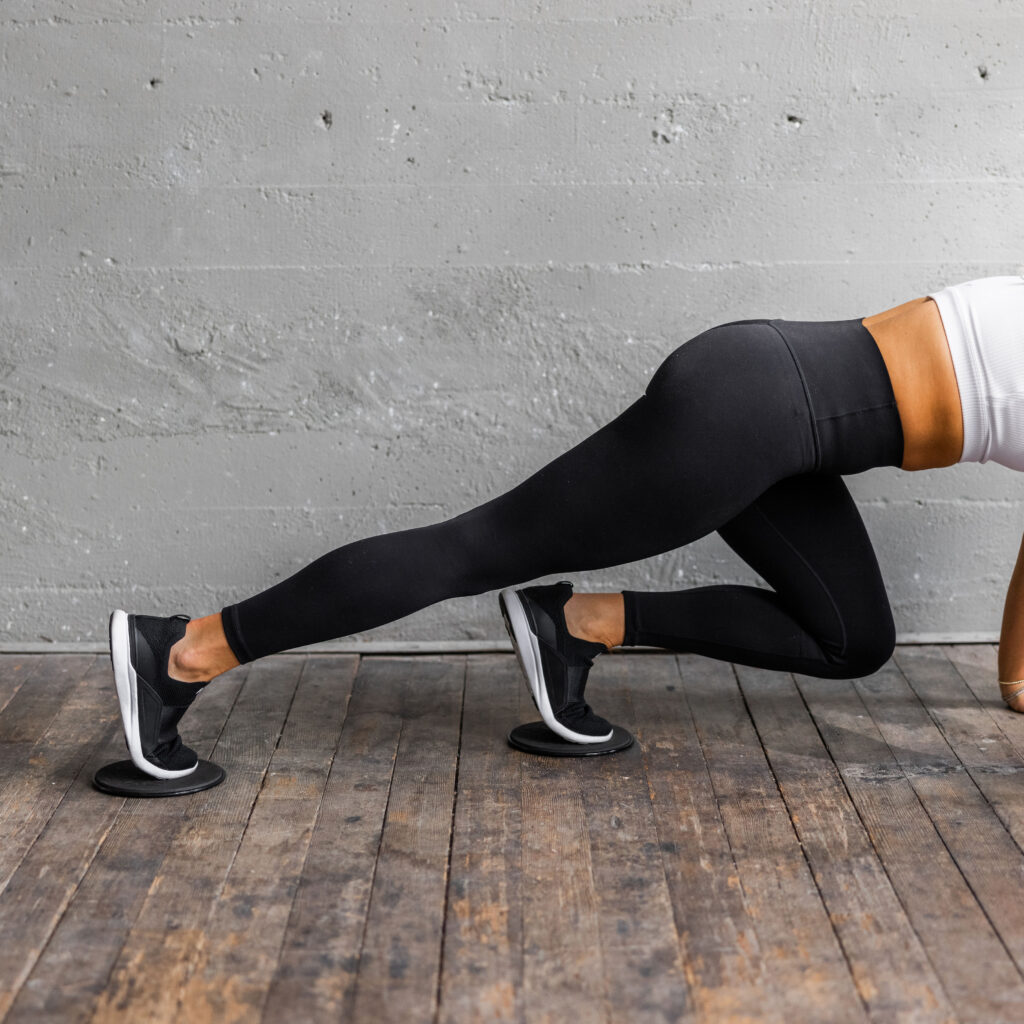 Our goal has and will always be to create products that will work for anyone — anywhere, anytime. If you have questions, send us a DM on the Rec Sweat IG, or we also put together this FAQ page for any questions you might have about the products, the price point, how to clean them, our return policy, etc.
Bridge and I could not be more excited about this launch and to FINALLY start seeing you guys use these products. This has been forever in the making it feels like, so for launch day to finally be here is a DREAM! We have so much more coming for Recreation Sweat, too, so be sure to subscribe to our newsletter and follow on IG so you don't miss a thing 🙂
xx Rachael