I've been getting so many questions about the nitty-gritty details of my 8-week GOOD // SWEAT STRENGTH program and I'm here to share ALL of the frequently asked questions I included inside the ebook for ease. I've also answered a ton of questions via IG (you can see the highlight on my page to access them).
If you have any additional questions, leave them below and I'll do my best to answer!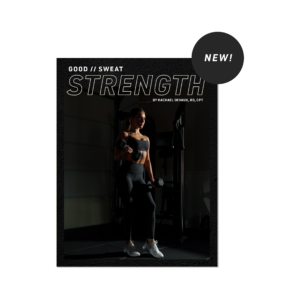 You can find all the details of my newest 8-week training guide HERE. We start it as a community on January 9th, 2023.
Your trainer, Rachael