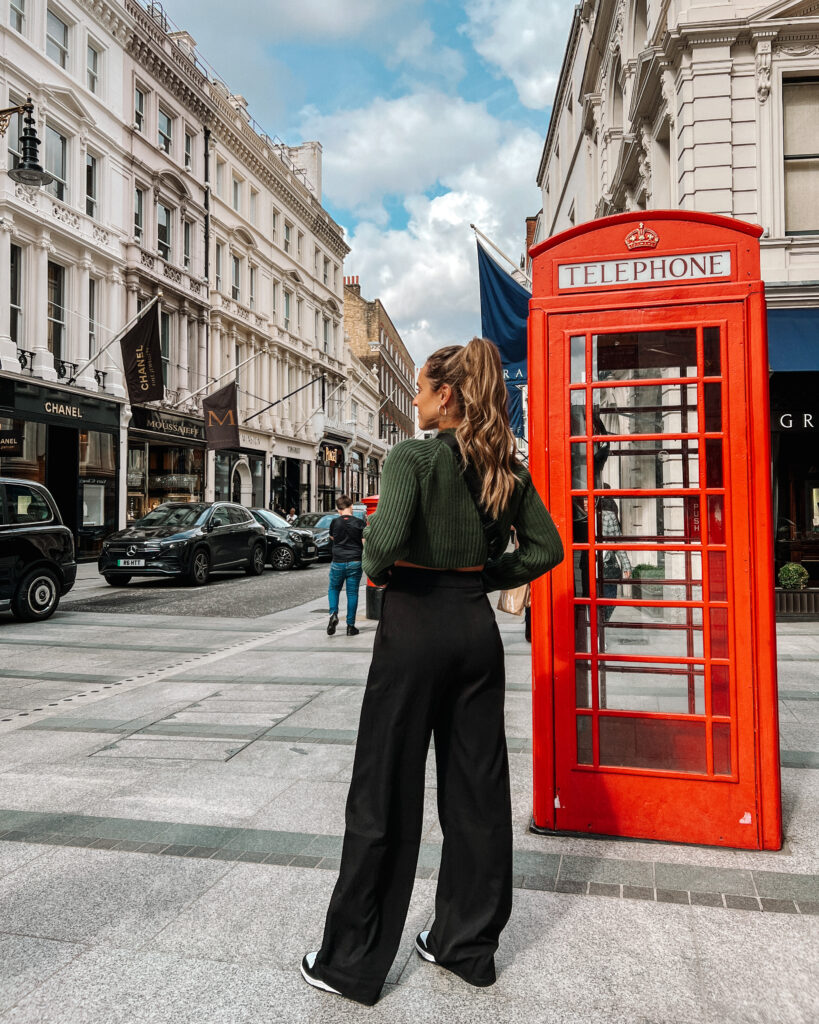 London has quickly jumped to the top of our list for favorite cities to visit. The thing is, I knew Bridge and I would both love it. We've been trying to go for years and so when we had this window to go to Europe in September of this year, it was a must on the list. There's just something about how clean it is, how it feels so safe, all the buildings and architecture are incredible, and the food/shopping was insane. I can't wait to go back!
Check my Instagram highlight of London HERE.
Where to fly into/Transportation:
From France, we flew into London City Airport and we flew out of Heathrow Airport back to Seattle. Both were easy and nearly the same distance to where we were staying in Soho/Mayfair.
We stayed 4 nights in London and that felt perfect.
Where to stay:
The Londoner. Hands down recommend this hotel! Such a perfect location, has the most incredible gym to workout in, steam room/sauna & indoor pool all included. This hotel was also about one-year old when we stayed, so everything is brand new.
What to eat:
Per usual, my recommendations are based off of a lot of your suggestions, in addition to what we found while traveling + local recommendations
(*) = where we ate and things we did
*Temper: BBQ, but Mexican-style
*Farm girl cafe: great for breakfast & lattes
*Monster Mash: the most incredible chicken pot pies, mashed potatoes & gravy. You have to go!
*Pret: you'll find these on every corner of London. Great organic coffee + snacks! We always got the coconut milk latte and fresh mango with lime from their fridge
*Tokimeite: sushi in Mayfair. Small restaurant, make reso on Open Table, sit at the counter so you can watch them make it. Get the grilled sea bass and all the negiri
*Green Room: in Southwark. Great place for lunch
*Le Pain Quotidien: organic menu. Located right by Selfridges
*Gelupo: yummy gelato
Dukes: martinis
Dishoom: best Indian food in London. Everyone absolutely raved about this place to us
Ottolengthi
26 grains: bowls and matcha are amaze
Grom Gelato: all gluten-free
Pearl and groove: GF V bakery
Som Saa: Thai
The Real Greek
Coyo Mayfair
Novikov: Italian and Asian side of the restaurant. Book far in advance for these!
Sketch: for tea
Flat Iron
Coral room: high tea. Gluten-free bites 
What to do:
*Harrods: luxury department store (but like, massive. You'll get lost inside), such a cool experience. Major food hall, shopping, cafes/restaurants
*Borough Market: have to go!! So much food, produce, gift shops. Definitely worth the walk from Soho area
*Fortnum and Mason: cute little shopping center. We got chocolates, honey & biscuits to bring back as gifts
*Selfridges: another market similar to Harrods (a little less 'wow' when you compare the two)
*Take a photo in front of a red telephone booth. The best one (cleanest) we found is on New Bond street 🙂 This is pictured at the top of this post.
*Berwick St. Market: lots of different street food
*Buckingham Palace, Elizabeth Tower, The London Eye
Savoy: one of the longest running hotels in the world. Have afternoon tea or stop at their chocolate/bakery