Our first vacation unrelated to work in what seems like years and I chose MAUI. Don't get me wrong, the Seattle weather this summer has been good, but I had a major itch to travel and booked this the same month we flew out…. Google.com/flights got me again! I find myself here whenever I'm dreaming about getting out of town.
Maui just seemed like the best option, you know? Direct flight from the city, lots of tan time, palm trees, acai bowls, you see where I'm going with it. It was Bridger and I's first time traveling to Hawaii together and it was unforgettable! 
WHERE TO STAY
After dozens of recommendations, we decided to stay at The Andaz hotel in Wailea. I felt like it was a great part of the island; touristy, but not overloaded, tucked away with a handful of other resorts, 35-40 minutes from the airport, and the hotel itself was incredible, especially the entrance walking into the lobby! I could go on and on about the amenities (which I will in a second), but the pool and food situation were top notch. Honestly, on vacation I'm happiest at the pool/beach in my suit soaking up the sun and eating good food. Yeah, I'll do some adventurous activities like paddle boarding, taking the road to Hana, using the rental car to explore the island, but just give me a 2 to 4-hr block of sun time and I'm living my best life. At the Andaz you can do just that. There are three levels of pools to choose from and you may even want to think about snagging your perfect chase lounge 7-9am if the hotel's busy… it's a popular thing to do. They sell sunscreen in their 24/7 market, but also have complimentary Coola sunscreen (loved this) at every pool/towel station.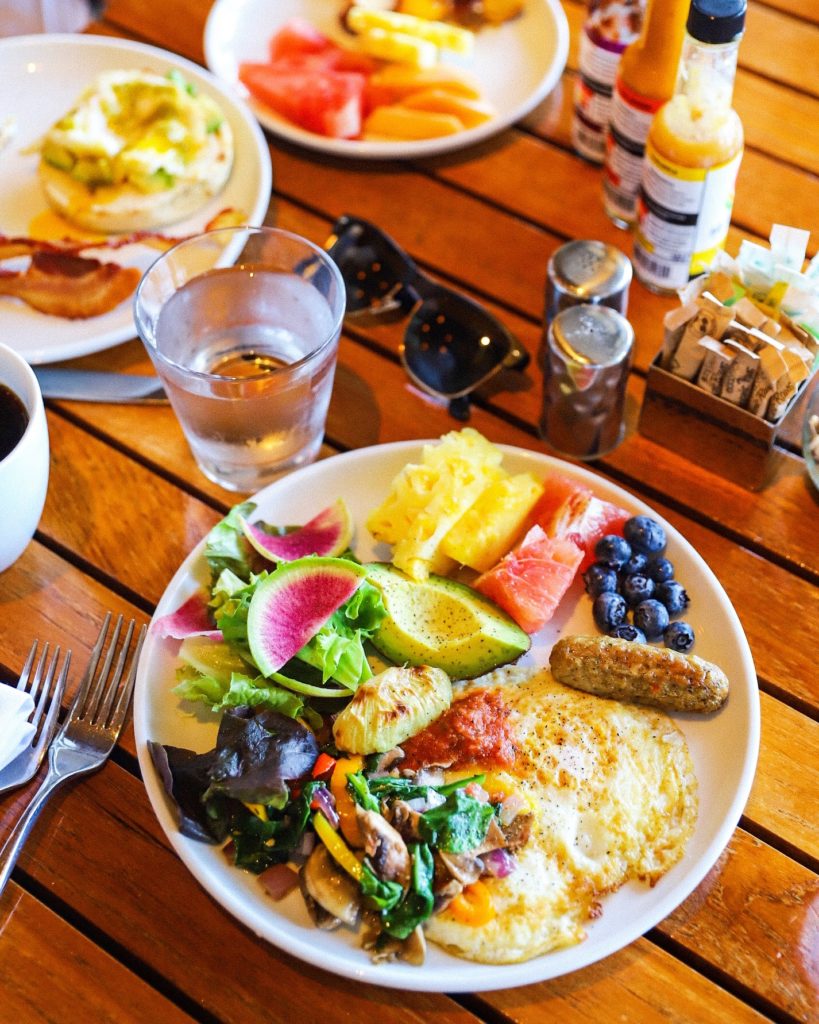 The Andaz offers 5 different restaurants/bars on the property, but we were most blown away by the breakfast buffet at Ka'ana Kitchen; everyone raves about it & for GOOD reason, Ka'ana Kitchen for dinner; farm to table cuisine, Morimoto for dinner; sushi galore, and not to mention the Luau we went to on our first night in town.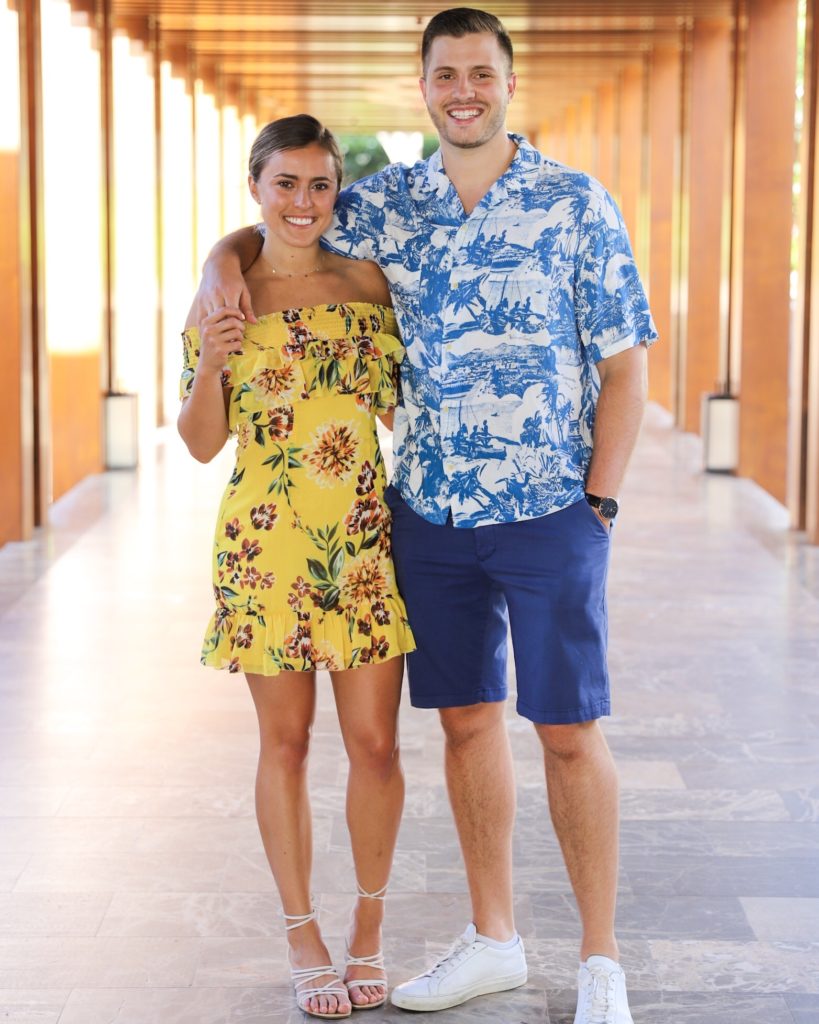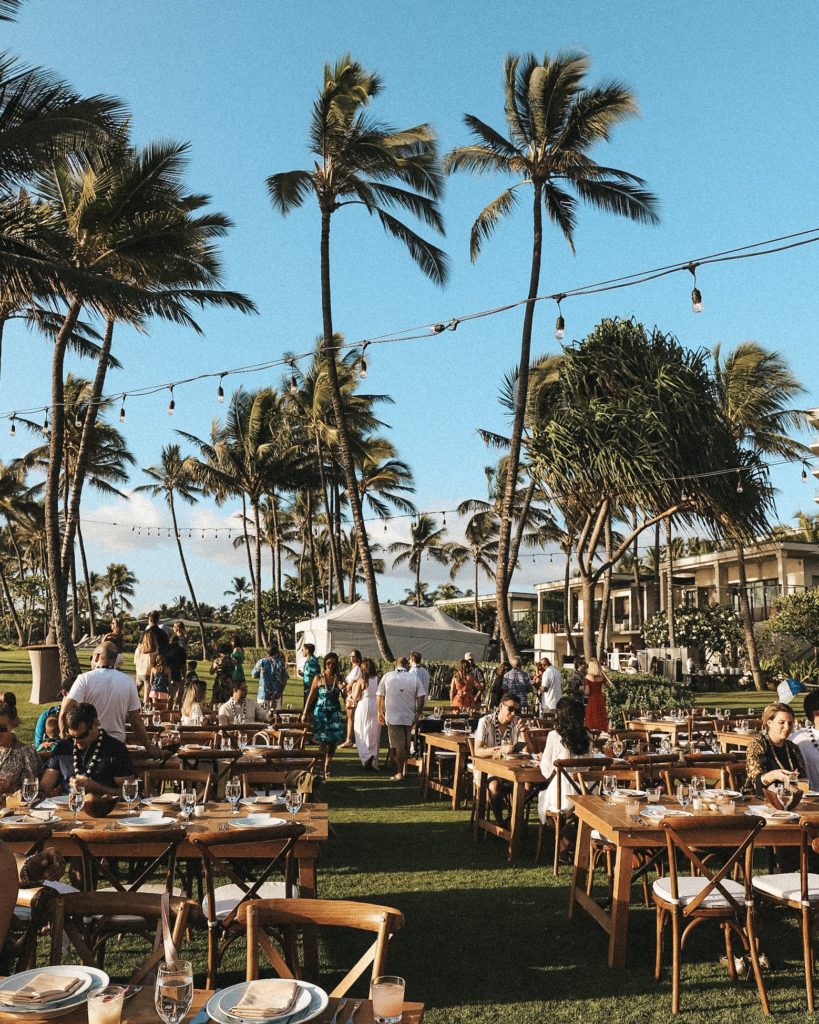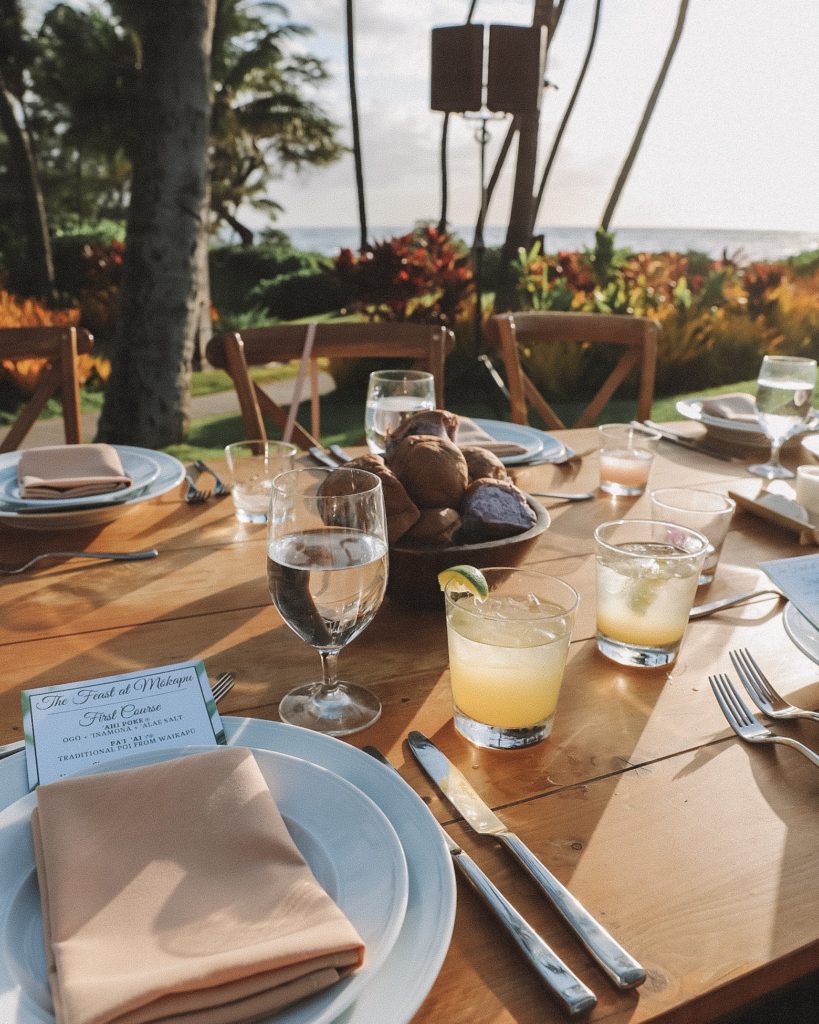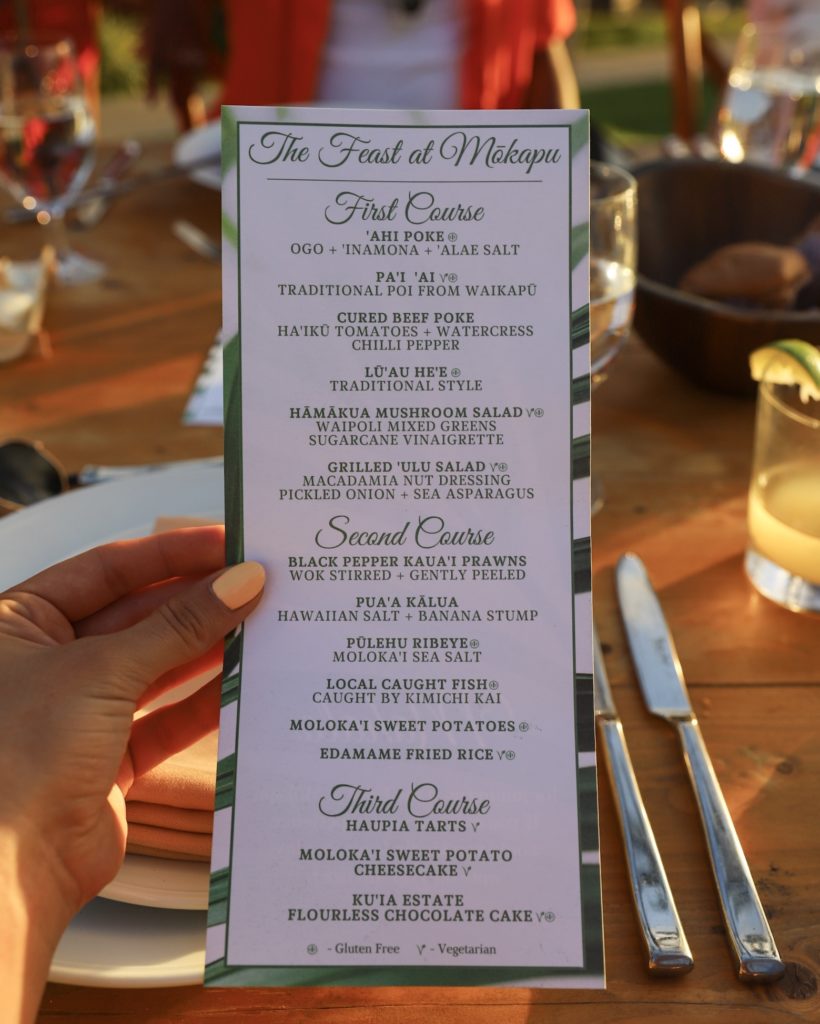 The Luau is called Feast at Mokapu and I'd highly recommend to anyone not just those staying at the hotel, especially to kick off your vacation right. We had the most picturesque view right on the water, the tables were set on long farm tables, there were fun activities like henna tattoos, open bar, lei making, free photography.
And of course, the food and the show. Honestly, there were more options than I can remember and everything was so fresh. The fire show at the end was incredible!
I love staying active on vacation and I'm so happy Bridger is the same way. We keep our regular morning routine from home going and get up pretty early, around 6am, and hit the gym for a 40 to 60-min workout at the gym. It's basically my "me" time and I look forward to it every morning. Not only does it wake me up and keep me energized throughout the day, I do it because it makes me feel so GOOD after! I'll typically create my workouts on the spot, utilizing whatever the gym has to offer, and incorporate a lot of my Good Sweat exercises into them. Andaz has a good size gym with all the equipment you'd need to walk out feeling like you crushed it.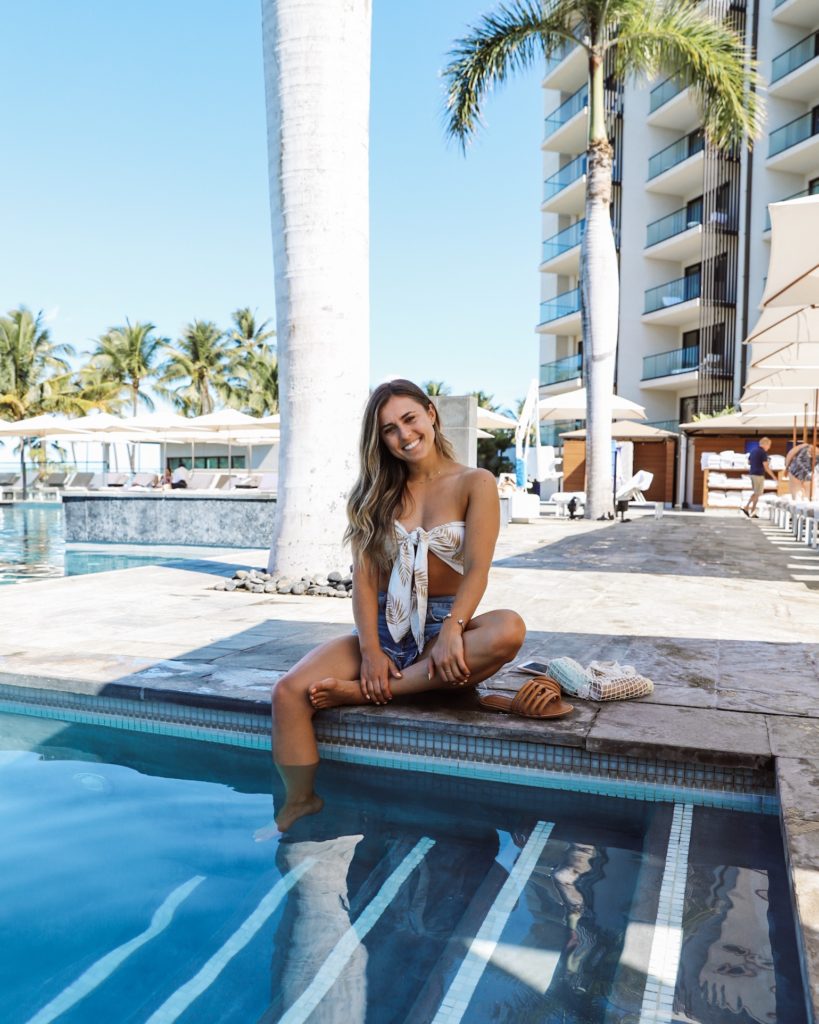 This hotel was definitely the destination for babymoon's, honeymoon's and anniversaries. Very romantic, not necessarily made for kids but there were quite a few staying there, a spa on site, etc.
Complimentary perks of the hotel: GoPro rentals, paddle boarding, yoga and fitness classes.
 
WHAT TO DO
Hawaii's so awesome because there's honestly so much to do and so much to see, it makes me excited for our next trip back to finish our list!
SNORKEL
Ahihi
Ahihi Kinau Nature Area Reserve
Kapalua Bay
La Perouse- also great to hang at night to stargaze
Moloka'i
Molokini- take the Kai Kanani boat, they're the only ones who leave from the south side and get there before the other boats for the sunrise tour.
Napili
Olowalu campground
Pride of Maui
Turtle Town
RENT A CAR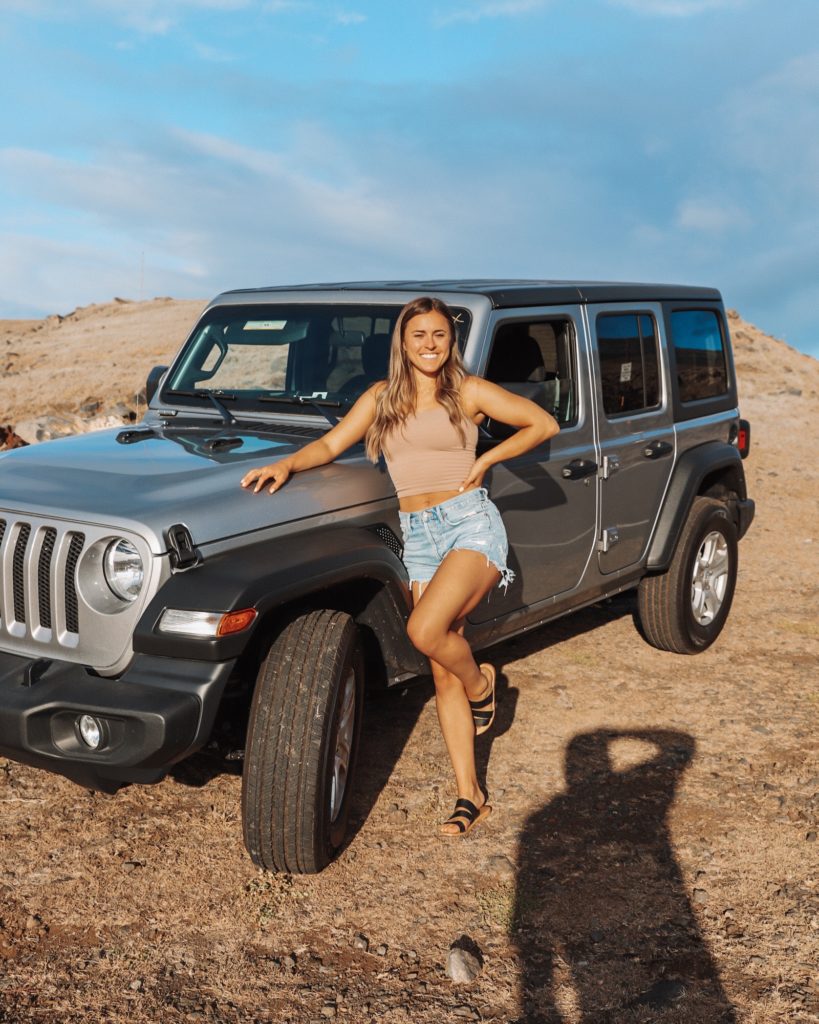 Drive to heart shaped rock and blowhole near it
Road to Hana
BEACHES
Big Beach (Makena)
DT Fleming Beach- has a labyrinth
Kapalau beach
Napili Bay
Wailea beach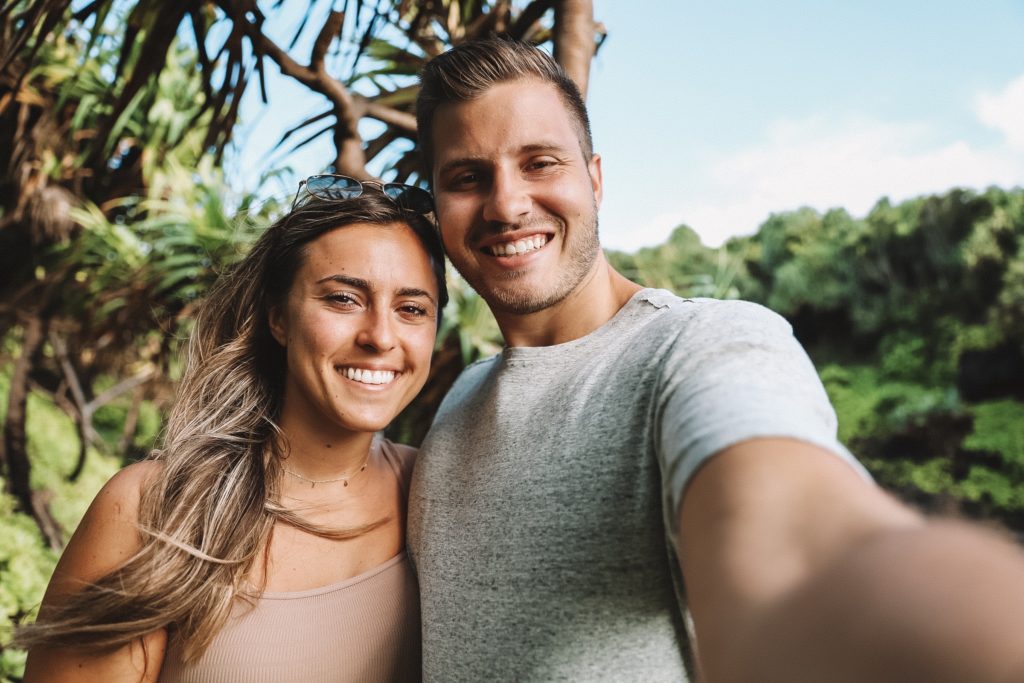 ACTIVITES
Bike down Haleakla- recommended to go with Maui Bombers
Flyin Hawaiian Zipline
Helicopter ride
Hike/drive to the top of Mt. Haleakla for sunrise- make reservations for sunrise. If going during the day, you can grab picnic things from the Farmacy Health Bar on the way up if hiking around the crater. Stay for sunset, have a picnic and drive back down
Hike at waihee ridge
Hike in the Iao Valley- can go swimming in the river
Hit the local farmers market on Saturday in upcountry (Kula) from 8-11am for local produce/food/products
Ho'okipa beach- to watch the surfers and swim with the turtles
Kapalua Zipline
Lao valley- beautiful and great for a relatively easy hike
Maui goat yoga- yes, yoga with goats!! @mauigoatyoga
Maui Tropical Plantation: gives tours of fruits native to the land
O'o Farm- gourmet food tours, 100% maui coffee, local produce, farm to table meal
Shops at Wailea
Trilogy Tours- trips out in the water: snorkel, scuba, food
West Maui Bikes- located in Lahaina & has great rentals
ROAD TO HANA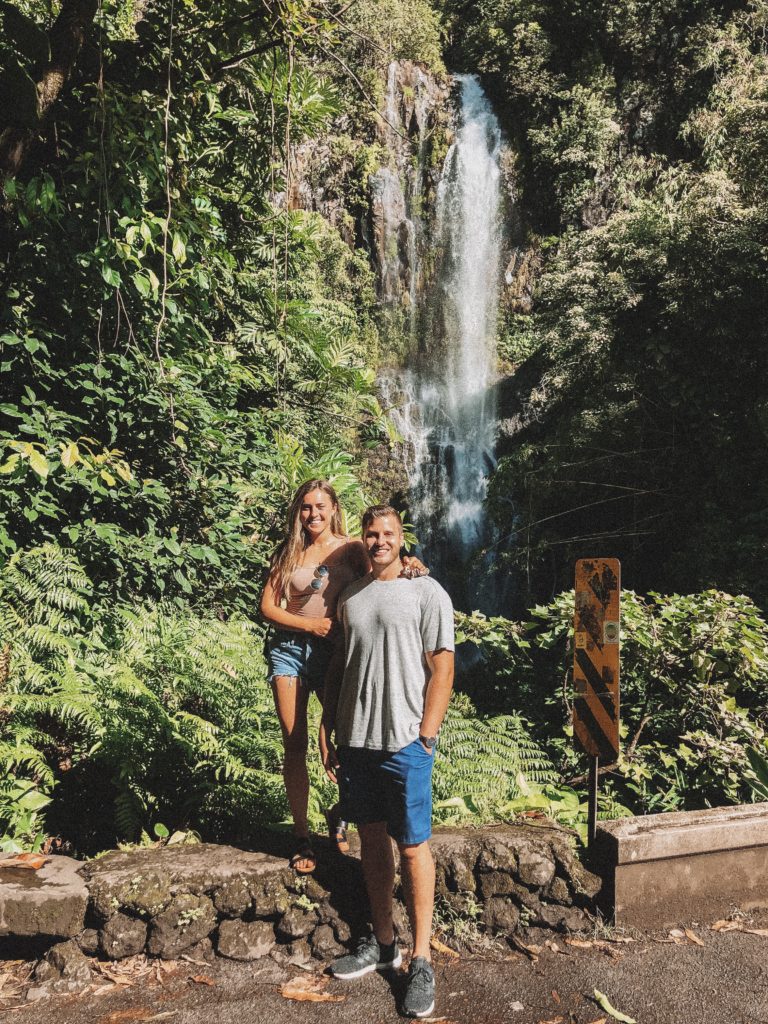 Bamboo forest
Black sand beach
Cliff jumping at Venus pools
Coconut glen's- dairy-free ice cream
Download shakaguide app @shakaguide
Hamoa beach
Hana Farms
Maui Wines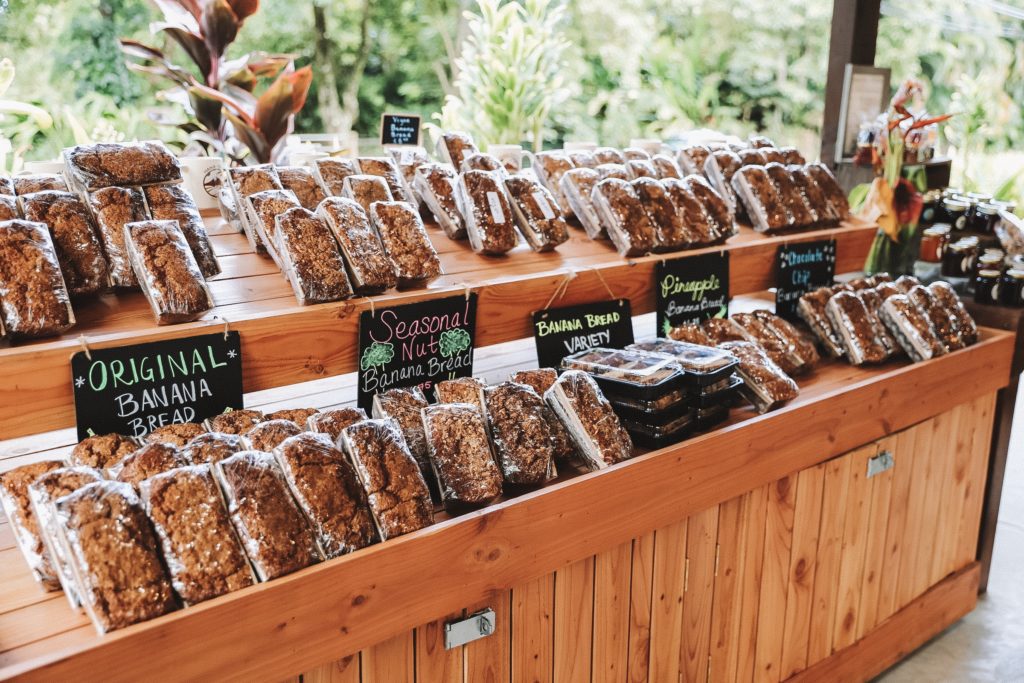 Pick up some banana bread at one of the fruit stands– our favorite stand was immediately after Hotel Hana going North
Pipiwai Trail
Red sand beach
Seven sacred pools
Twin Falls
p.s. bring food!! There's hardly any places to stop and eat. We stopped at Hotel Hana (great view) for breakfast, but other than that there are only a few fruit/banana bread stands, vegan ice cream and bbq stand.
CLICK HERE for Nine Things To Know Before The Road To Hana
WHERE TO EAT
Aside from the great food at our hotel, we did venture out several times and loved everything we tried. MonkeyPod Kitchen was highly recommended, mostly for their famous mai tai's. The lilikoi, or passion fruit foam on top is what makes it so popular. We and I shared the raw bar appetizer—three different kinds of poke, and we both got the grilled fish tacos. Bridger, of course, had to bring a banana cream pie (non-gluten free, non-dairy, non-vegan) back to the hotel and he was in heaven haha. Don't forget to make a reservation on OpenTable!
Another great spot we found was Fork and Salad. It's basically a Sweetgreen, if you're familiar, or a 'build your own salad,' sandwich bar with all the toppings. In short, it's MY kind of heaven, but surprisingly Bridge enjoyed it just as much as I did. We went 3 days in a row for lunch we liked it so much—just 12 minutes away from our hotel and satisfied my typical daily greens bowl at home. I even took a to-go order for the plane ride home 😉
For Açaí you have to make your way to Lahaina and try out Choice Health Bar, though they also have a second location in Paia. It's MAGICAL and I guarantee it'll be one of the best acai bowls you'll ever have! I wish we were able to go more during our trip. Get the Desert Sunrise bowl topped with their homemade paleo granola. They also use unsweetened acai, a plus. Oh, and they have tons of raw treats in the fridge next to the register. Do yourself a favor and get the bomb.com bar! Next time we visit we'll have to try one of everything.
Our hotel (Andaz) includes Morimoto Maui, a modern Japanese beach house with incredible sushi. We got a couple rolls, the braised black cod (!!!), and the local market vegetables & mushrooms on the side. Deeelish. Easy to make a reservation on Open Table.
It also has Ka'ana Kitchen, responsible for the best breakfast buffet you could ever want: omelette/egg bar, fresh fruit, bagel & lox fixings, a variety of proteins, pastries, breads, pancakes, mochi waffles, French toast, fresh juice, mimosas, you get the picture. Little pricey ($50 per person), but again, you have the option of anything and everything!
Ka'ana Kitchen turns into a farm to table restaurant in the evenings. We went on our last night and it was easily one of our top favorite dinners. We got the seared Maui fish of the day, king lobster, and a yummy grilled octopus salad.
MOST RECOMMENDED SPOTS TO HIT
NORTH ISLAND
A'a Roots: 100% vegan, open 8-4pm
Gazebo restaurant in Napili- white chocolate chip macadamia nut pancakes
Merriman's Maui- higher end, romantic dinner
Sansei- sushi, expect a long line so get there before they open. Or go Sunday/Monday for happy hour (entire menu is 50% off). Lines are huge but quick tip is to go on the side, get a ticket for the bar and sit there to avoid the line
LAHAINA– great little beach town on the north end
Alchemy Maui- kombucha
Baya Acai Bowls
Café Café Maui- best coffee
Choice Health Bar- smoothies, acai bowls, raw treats, fresh juice, shots, kale chips. delicious! Recommended to grab one of their salads then hit a local fish market to add fresh poke
Farmers Market Maui- smoothie bowls, vegan/vegetarian options, right across the street from a park on the ocean
Fleetwoods: live music, great poke
Frida's Beach House- Mexican
Lahaina Grill
Mala Ocean Tavern- great for brunch
Maui Brewing Co.
Miso Phat Sushi
Moku Roots- vegan/vegetarian, locally sourced
Star Noodle
The Fish Market Maui 
PAIA
Choice Health bar
Flatbread Pizza Co.- local ingredients, offers vegan and GF options
Island Fresh Cafe
Mama's Fish Market
Mana Natural Foods- massive health foods market
Paia Bay Coffee
Paia Bowls- acai, smoothies, toast, coffee
Paia Fish Market
WAILEA/KIHEI
Akamai Coffee
Coconuts fish tacos
Eskimo Candy- seafood market and deli
Fork and Salad- build your own salads, sandwiches, soup @forkandsaladmaui
Grand Wailea- Gluten-free coconut pancakes
Hawaiian Moons Natural Foods- acai bowls
Joy's Place- vegan, vegetarian and GF options
Kihei Café- breakfast, fresh papaya, homemade granola and coconut yogurt or macadamia nut pancakes
Lemonade- acai bowls
Lineage- in Wailea mall, but advice is to not let that deter you! Haha. Amazing cocktails + food
Maui Brewing Co.
Nalu's South Shore Grill
Paia Fish Market- this location has shorter lines than the one in Paia
Sansei- sushi
South Maui Fish Co.- red food truck in Kihei, fresh poke
Tamura- poke
Tiki Lounge
WAILUKU AREA
Akamai Coffee
Farmacy Health Bar- organic, salads, bowls, smoothies, acai
The Mill House- farm to table, great views, good happy hour @millhousemaui
Ululani's shave ice- several locations
Click here for what I brought on the trip 🙂
xx Rachael