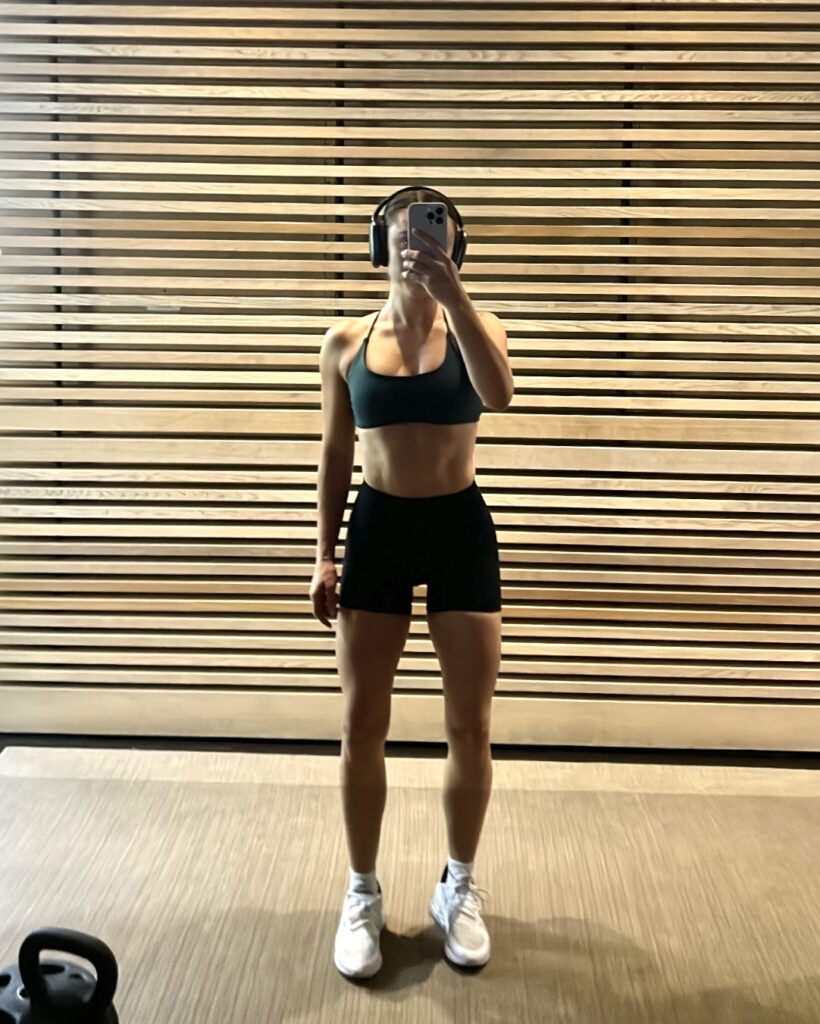 Highly, highly recommend adding a warmup and activation routine to your workouts.
Spending 5-10 minutes of warming up with light cardio and dynamic stretches can make or break your workout. Not only will your range of motion improve, but you'll decrease your risk of injury in both the short term and the long term.
I filmed my go-to upper body warmup for my 8-Week Strength Guide for you to follow along, change as you need, and have in your back pocket for life. I strongly recommend this routine to promote overall performance, decrease risk of injury, increase blood flow to desired muscles, improve range of motion and flexibility, and reinforce your mind-to-muscle connection.
These upper body activations will prime your workout, help you recover & stay active on rest days, and in general to have ready anytime your body needs a little extra love. The exercises in the video are sped up, but feel free to hold each move until it feels good to you, about 10-20 seconds each. Turn your music up and let's get to it!
Try it:
walkouts
arm circles (forward and back)
shoulder rotations (using a band)
shoulder rotation pulses (using band)
child's pose (lean side to side)
thread the needle
down dog
superman
clasp hands behind back
tricep stretch
arm swings
Using this stretch band has been such a huge help for both upper and lower body. Check out where I get all my workout accessories and some favorite activewear HERE.