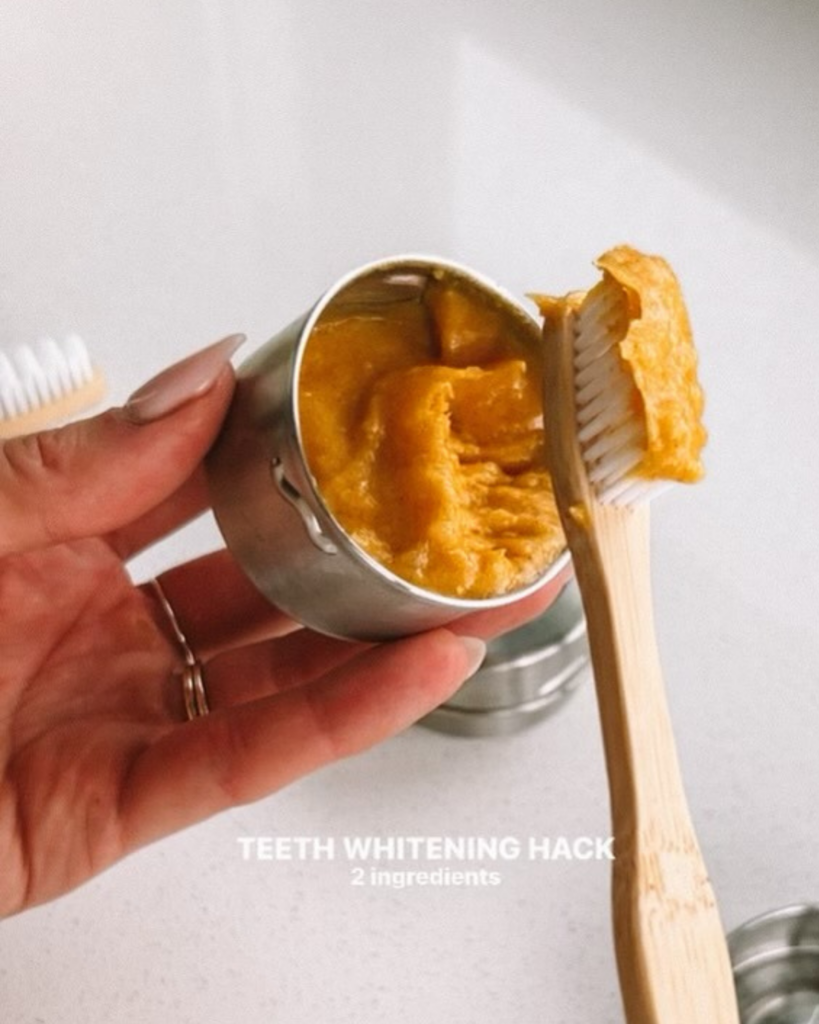 If you read through the comments in this reel you'll understand why this tutorial went viral – it's a life changing hack that seems too good to be true. I've been doing this for years, and I always bring it back whenever I need a little teeth refresh. I know it sounds wild but I promise you, it works! I've never paid to professionally whiten my teeth! I love that this is a natural and non-toxic way to brighten teeth, not to mention super affordable and easy.
It's just 2 ingredients and I always eyeball it:
about 1/3 cup coconut oil (room temp if solid. If liquid, you can chill slightly)
1/2 tsp turmeric spice
Grab a glass or metal bowl and mix well. I got these little containers off Amazon to store it in, so cute. I'd also recommend using a separate toothbrush because this mix stains everything yellow (consider this your warning, don't get it on towels, shirts, etc!).
I keep these little containers next to my bathroom sink and aim to do this 2x a day (right after brushing my teeth normally with toothpaste) for 1-2 weeks. You'll see a major difference, can't wait to hear what you think!