I had the most amazing opportunity to partner with Simply Organic this past October as part of their Cook For Change campaign. It was an easy decision to partner as I've been a huge fan and customer of their spices for years. It was truly an honor.
For this specific campaign I created an insanely delicious raw, vegan, gluten-free, grain-free dessert, pumpkin cheesecake bars. Yes, there is a thing. It's real. You may have to make it.
It's super easy too– no baking necessary, just blend ingredients together and freeze. That's it!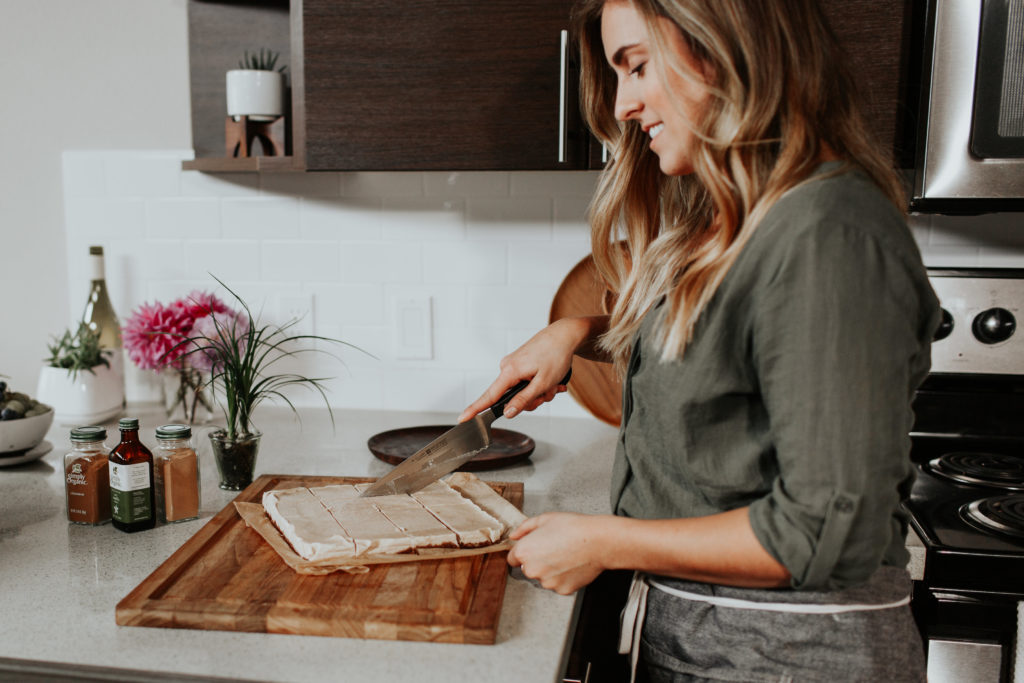 I could write a longer blog post but, I wouldn't want to keep you from trying this out for yourself. You're welcome 😉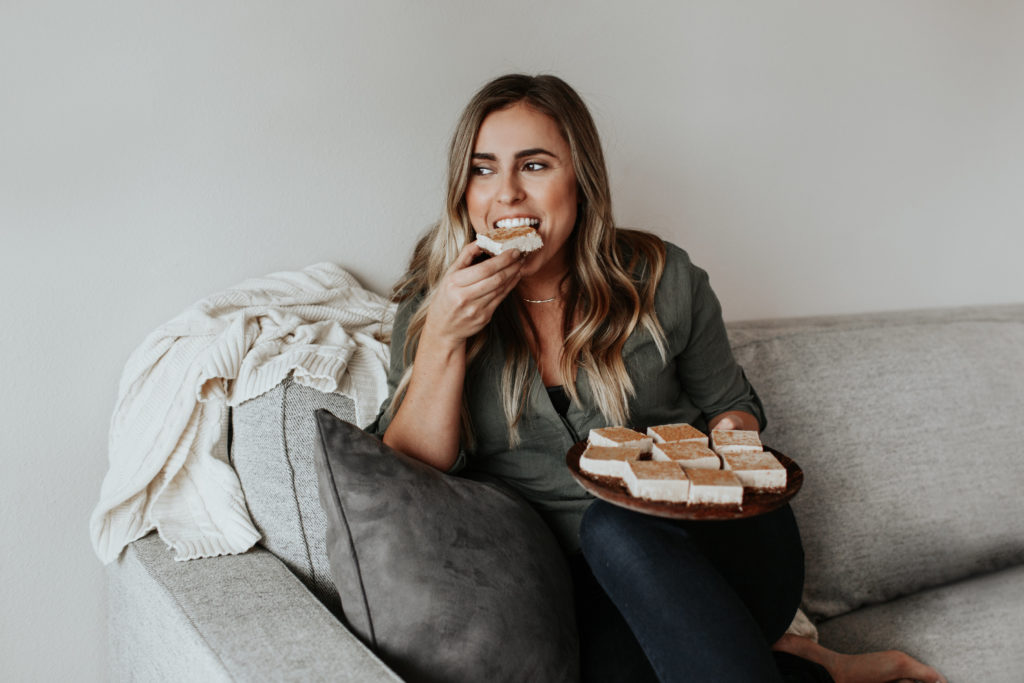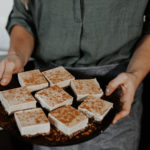 Raw Pumpkin Cheesecake Bars
Ingredients
Crust
5

dates

1 1/2

cup

pecans

1/4

cup

shredded coconut

3

tbsp

ground flaxseed

1

tsp

cinnamon

1

tsp

vanilla extract

1/2

tsp

all spice

1/4

tsp

sea salt

1

tbsp

filtered water
Filling
2

cups

raw cashews

1/4

cup

melted coconut oil

1/4

cup

maple syrup

1

can

full-fat coconut milk

2

tsp

pumpkin spice

1

tsp

vanilla extract

1/2

tsp

nutmeg

1/2

tsp

cinnamon
Instructions
Soak dates and cashews in warm water (separate bowls) for 3-4 hours. Set cashews aside. Remove pits from dates, drain and add to high-powered blender or food processor along with remaining crust ingredients. Pulse until well combined.

Lay parchment paper in 9x9 cake tin, allowing it to fold out over the sides in order to pull cheesecake out later on.

Press crust mixture into base of cake tin until evenly spread out.

Combine coconut milk and drained cashews in the blender to blend on high for 3 minutes until smooth. Add remaining filling ingredients and blend for an additional 2-3 minutes.

Pour filling over the crust in cake tin. Place in freezer for 2-3 hours (if mixture needs longer to set, leave in for an additional 1-2 hours), then remove and let defrost for 10-12 minutes. Lift parchment paper from either side to remove entire cheesecake. Lay flat on cutting board to cut into 1-2" squares (should make 16 squares).

Store in airtight container in freezer. When ready to eat, remove from freezer to let defrost about 5-10 minutes (best when slightly frozen). Enjoy!