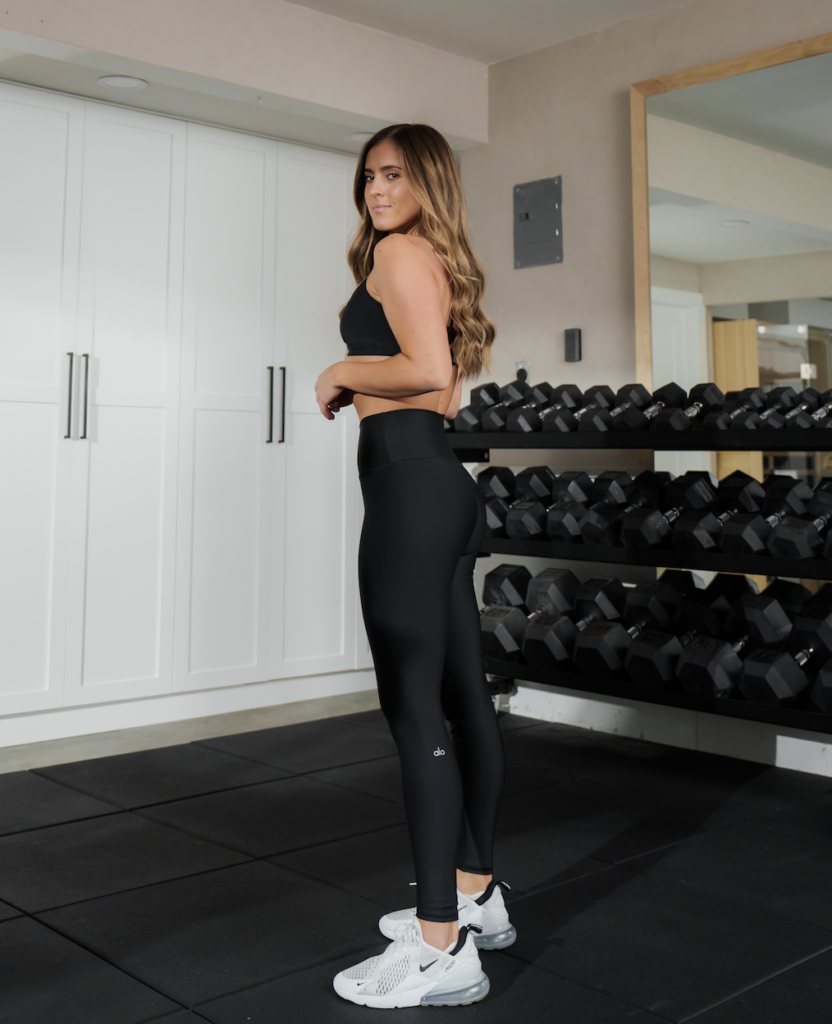 GOOD // SWEAT STRENGTH is finally here ❤️‍🔥
ABOUT THE GUIDE
This is my first ever gym-based guide for progressive-overload strength training made for ALL fitness levels (beginner, intermediate, advanced). Each week features the same weekly split for consistency:
Mon: Lower Body 1
Tue: Pull Day
Wed: Active Rest Day
Thur: Push Day
Fri: Lower Body 2
Sat: Cardio & Core
Sun: Active Rest Day
Each week is intentionally designed to increase your strength by upping the volume and/or intensity of your workouts. Week over week, you'll see that the number of reps and rounds change, allowing you to gradually increase weight and complete the 8 weeks feeling stronger than you knew was possible. I'm hooked on strength training and wildly enjoyed this style of workouts in the guide. The structure and consistency made me look forward to each week, including the built-in rest days, which I definitely needed! I made this program 8 weeks long because I believe it's the perfect amount of time to stay focused and disciplined when sticking to a schedule. When you've completed it, you'll have a new baseline strength that you can start with when you begin the guide again. I've seen a significant change in my body and even my mindset when I first went through GOOD // SWEAT STRENGTH, and I'm feeling both stronger and more mentally tough than ever.
HITTING THE GYM
One of the questions I've been getting on repeat is if this guide must be done in a gym setting. The simple answer is no. You can modify from home if you choose, but I highly recommend you join a gym for 8 weeks or at least have access to these pieces of equipment:
Squat Rack
Cable Machine
Bench
Variety of dumbbells, light to heavy
Recreation Sweat's 3-piece Glute Bands, Power Bands (medium if you were to choose just one), and Gym Bundle
The reason why I highly encourage access to this equipment over 8 weeks is because heavier weight is needed for increased muscle growth, which is the main goal of my Strength Guide. Yes, this program can be done without either the squat rack or cables, and I do give certain modifications with the bands linked above, but if you want to get the absolute most out of it, try to get a 2-month gym membership 🙂 Maybe this challenges you to try something new, which might be intimidating, but I promise I give you all my tips throughout the program (and on my 'GYM GUIDE' highlights on my Instagram) to help make you feel confident. Trust me, everyone has had their first day at the gym. We've ALL been there! It will be so rewarding at the end when you see how much you've accomplished. I truly enjoy using gym equipment now, and feel empowered knowing that I can walk into any gym and know what to do — I want you to feel the same. You can even check out my cable machine tutorial and squat rack tutorial that I posted for you, and you can look forward to so many tips for navigating the gym within the guide.
DETAILS
G//S STRENGTH is a digital download designed to get you in the best shape of your life, and includes:
– 40 strength-based progressive workouts (5 structured workouts per week + 2 active rest days)
– Tools to set goals and track your progress (weekly checklists for accountability)
– Deep dive on gym equipment and gym etiquette
– Video library to demonstrate form and best practice for every move throughout the program
– Nutrition information by a Registered Dietitian to support muscle growth
– Access to a community of thousands of like-minded users (link on the resources page inside your ebook)
We are starting our very first community round of the guide on January 9th and I couldn't be more excited!!!!
GET THE GUIDE to join 🙂