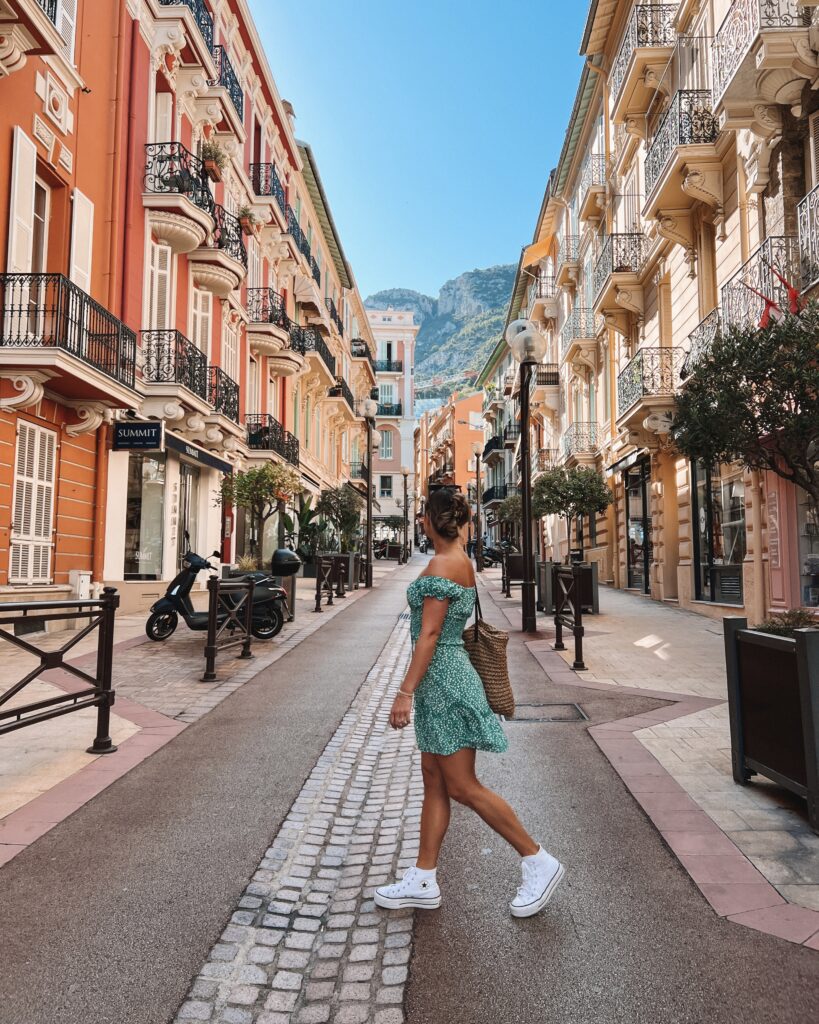 Bridger and I had the best time in the south of France. He's been to Paris before, we had a brief stop in Strasbourg, France while we were on our Rhine River cruise back in 2018, but this was our first time on the French Riviera. We both knew zero French at the time, but it was pretty easy to get around in the cities we visited as most people spoke English. I had 6 nights to go off of in France, so I divvied them up as best as I could and I wouldn't have changed a thing! We did 2 nights in St. Tropez (except I could've easily added on 1 or 2 more nights here), 1 night at Les Rouches Rouges (perfect spot to soak up the view and break up the trip to Nice), and 3 nights in Nice. Couldn't have made better memories here! Next time we'd love to visit Cannes and Antibes.
Click here to watch my Instagram highlights of France.
(*) = where we ate and things we did
Where to fly into/Transportation:
Nice Airport. We booked a car with the hotel and it took about 2 hours and 15 minutes with traffic to get to St. Tropez. Transportation is actually quite expensive in the South of France if you choose private, but very cheap/affordable with public transport. For a more affordable option, I believe you can take a train in combination with a taxi to get there instead. We booked a car with our next hotel from St. Tropez to Saint Raphael (an hour and 15 minutes), and a taxi from there to our final final destination in Nice.
I definitely recommend taking the train as often as possible. It's super quick and a great way to see all the cities around Nice.
Where to stay:
St. Tropez: I would 10/10 recommend staying at the hotel we stayed at, Lou Pinet. It's a small 5-star boutique hotel located just 5 minutes outside of town and the most French picturesque landscape. They have a pool, complete spa by Tata Harper (my personal favorite for non-toxic skincare and one of the reasons I booked with this hotel), small gym, incredible breakfast, and a Beef Bar restaurant, which we loved.
Other hotels that were recommended: Hotel La Ponche, Hotel Byblos, Chateau de la Messardiere
Saint Raphael: Les Rouches Rouges. This hotel reminded me of The Cape, where we got married in Cabo, Mexico. It's situated right on the water with two beautiful pools, one being salt water. It was super dreamy and definitely worth a one-night stay. Make sure to get a room with a water view! The breakfast wasn't spectacular, but the lunch and dinner menus were very good.
Nice: Le Meridien. I would give this hotel a 7/10. We had an incredible view of the water and city on the 8th floor, it was in a great location in the middle of tons of restaurants, but we typically like to go for the smaller, boutique-style hotels. I'd recommend it if you're staying in Nice as you'll probably be out adventuring all day anyways. Also, don't get the breakfast buffet here, it's not worth it — go out to a cafe instead!
What to eat:
Per usual, my recommendations are based off of a lot of your suggestions, in addition to what we found while traveling + local recommendations
St. Tropez:
*Le Café
*Marcellino: get the ceviche
*Dior Café
*lobster roll from Homer Lobster (Bridge approves)
L'Olive
La Cucina
Nice Area:
*Le Grand Café de France – went here twice without realizing it. Great dinner and breakfast
*Oakberry Acaí: 10/10 you have to get the acai bowl with all your favorite toppings. We loved this as breakfast
*Piccola Goletta: loved the food here. Have to get the Bruschetta (pronounced Bruscetta)! I got the grilled sea bass and Bridge got the pizza.
Le Plongeoir, Nice
La Cave du Fromager: food + wine pairings
Les Pecheurs in Nice at the Port
Olive & Artichaut
Locations to Visit:
*Saint-Jean-Cap-Ferrat. Highlight for us was taking the train to this location in town, then walking on their pathway all the way to Paloma Beach, ~2 miles, getting lunch at Paloma Beach (Mediterranean food), then grabbing towels (bring with you) and tanning on the other side of the point, Plage de la Fosse. Bring comfy shoes because lots of walking 🙂
*Villefranche-sur-mer – colorful town near Nice. Definitely recommend stopping here before or after Saint Jean Cap Ferrat to grab lunch or dinner. We ate at Dry and really loved it. Get the hummus.
*Monaco – hands down one of my favorites. Although most shops & stores were closed because it was Sunday, we still loved walking through the entire city. Wish we could've stayed longer!
*Menton – Italian/French border, north of Nice. This place was so cute! Definitely a must see.
*Eze – charming medieval village on top of a hill. Just for a few hours. We went, but it was definitely out of the way from the train station. Plan to either hike up the mountain, take the bus (we saw a few that were packed), or get the one Uber in town like we did lol. It was a great experience and really cool, but wouldn't recommend if you're short on time
Old Town Antibes
Iles de lerins sainte marguerite – near Cannes
Mirazur
Nice: Babel Babel, Lavomatique, Castel Plage, Castle Hill: panoramic views of whole bay / city
Collioure
Carcassonne
Plage de Mala: hidden beach cove in France, few tourists, swimming, bar/cafe
What to do:
St. Tropez:
*Walk the town/port + shop
*Get a facial at @tataharperskincare spa at Lou Pinet hotel
*Grab macaroons at @maisonladuree
Beach day
Nice:
*One day of your trip, take the train and hit Eze, Monaco, and Menton in one day. Shopping is phenomenal in Monaco and there are also beach clubs near Monte Carlo (remember Monaco is its own territory/separate country). Menton is super cute to walk around and grab some food. Stock up on all things lemon here as Menton lemons have been popular for centuries. I got lemon olive oil and honey.
*On the next day, take the train and go to Saint-Jean-Cap-Ferrat for a beach day
Beach clubs: Anao Plage near Nice, Le Galet