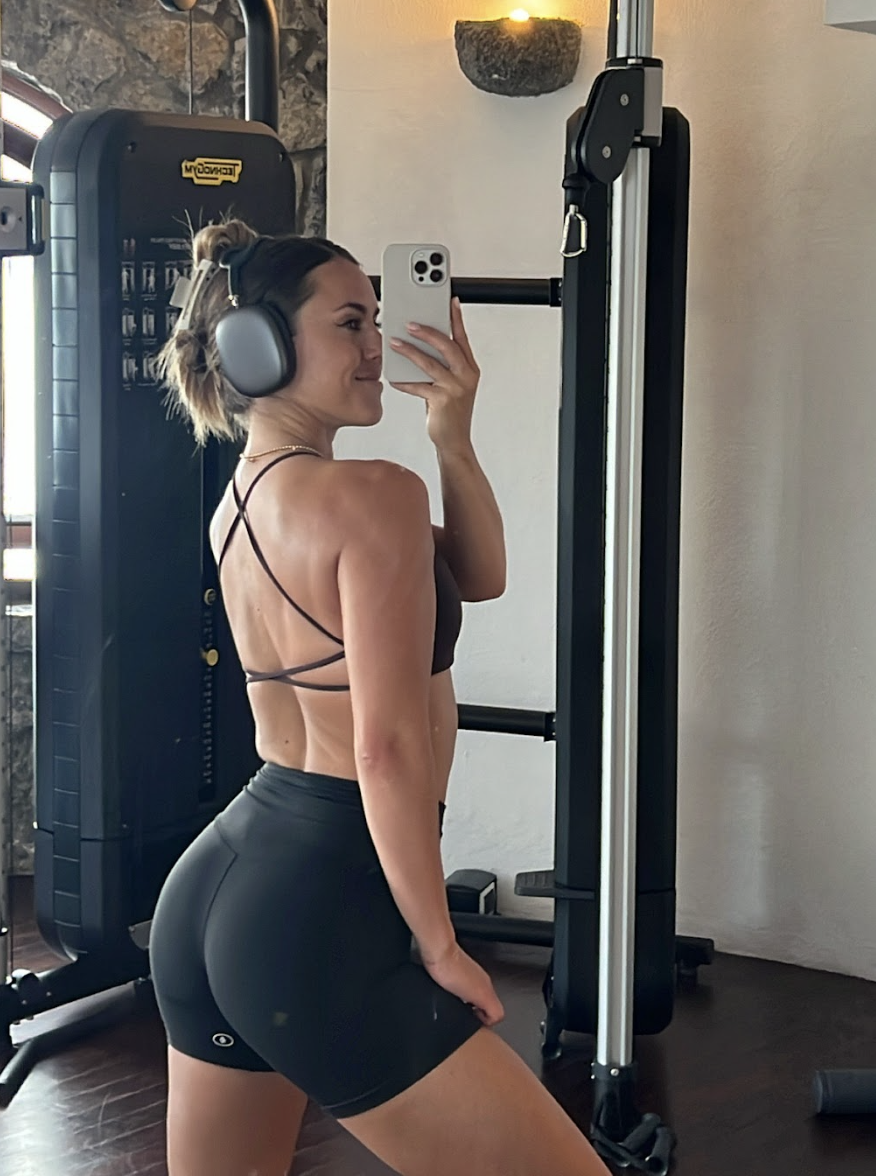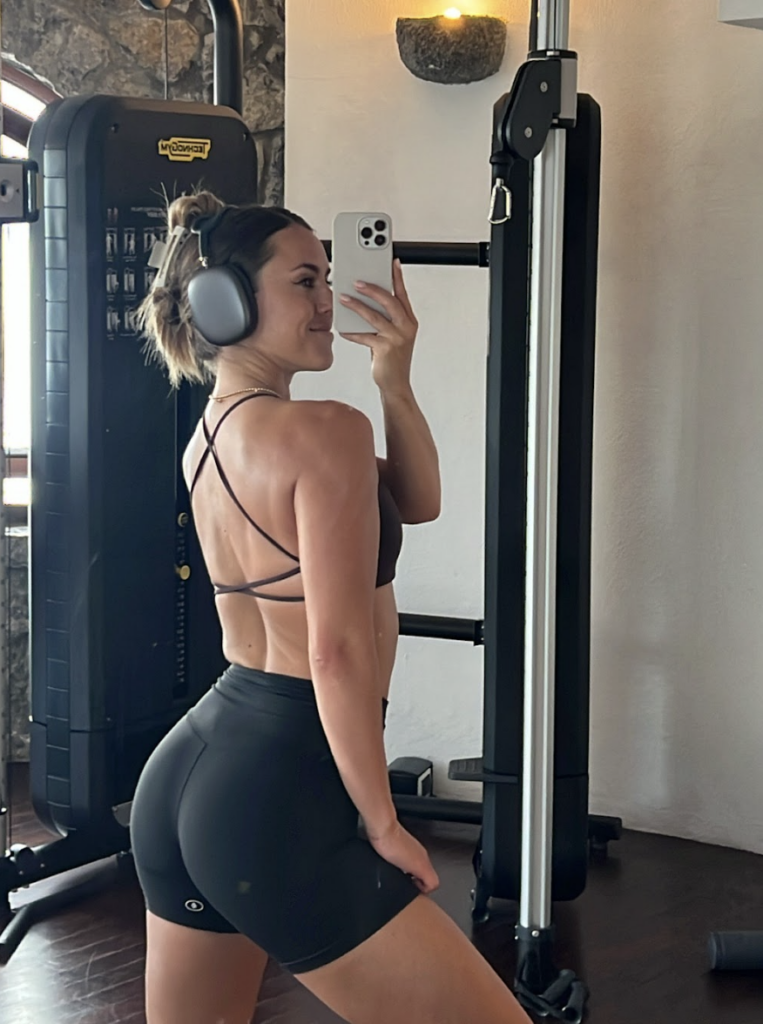 My dream when launching Recreation Sweat was to create high-quality workout products that make it easier to workout outside of the gym. I think we can all agree that traveling can make it difficult to keep a consistent workout routine, but I always find that I feel so much better and have more energy when I'm able to squeeze in even 5-15 minutes of movement. Between work trips, visiting family, and holidays, I keep a pretty busy travel schedule, which is why I wanted something super convenient that I can keep on my phone along with a small workout accessory, such as a band.
The Banded Body Guide is my travel workout travel BFF. The guide consists of 30 workouts under 30 minutes and uses only bodyweight and the 3-Piece Resistance Band Set, which can literally fit in any bag you're traveling with. The workouts are so effective and I always forget how good a bodyweight workout kills!!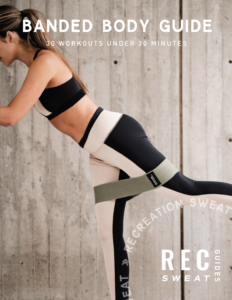 The workouts are broken down into 5 categories you can choose from to ensure you find the perfect workout to suit your energy levels and mood:
Sweaty Circuit
Low-Impact
Quickie
AMRAP (as many reps/rounds as possible in the given time frame)
Spicy Sweat
You will also find the workouts categorized by time, so if you're looking for a specific workout length you can find it that way, OR, you can create the perfect workout by "stacking" several workouts together.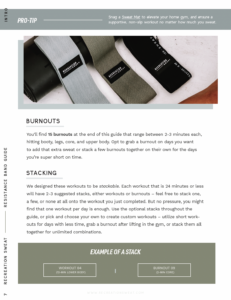 Here's a sneak peek of what you can expect from the guide. Effective workouts that don't require too much time or too much equipment… what more can you really ask for?? People love these especially for quick hotel workouts when you can't count on there being much equipment available.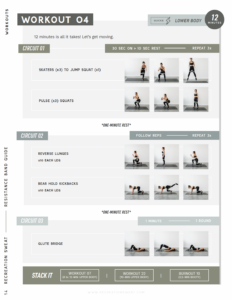 Attached to each workout at the bottom is a list of additional workouts from within the guide that you can use to "stack" onto your workout. These are, of course, optional, but if you feel like you have more energy (or time) to spend, they're great to tack onto any sweat sesh! They're typically around 5-10 minutes that will combine with the daily workout for a total of about 30-minutes. They workout stacks were strategically added onto each shorter workout set. You just hover over the top of the PDF and click the box where it will take you to the specified workout.
One of the major misconceptions about the glute bands is that they can only be used for lower body moves, but let me tell you what, they are phenomenal to add to upper body as well! This guide is full of upper body burners (and the bands bring the heat!). Those who have been to my in-person live events know how intense the arm exercises are with these bands!!
Finally, the guide includes 15 burnout that can be added onto any workout. Every burnout is 2-3 minutes and is the best way to end a quick sweat sesh. The options are endless when you're stacking these workouts!
I highly recommend snagging the Banded Body Bundle for your next trip. Whether you're working out from a hotel on your next work trip or enjoying a view of the beach, having 30 workouts under 30 minutes in your pocket will make it 100x easier to sneak in a quick workout and give you the best energy for your day.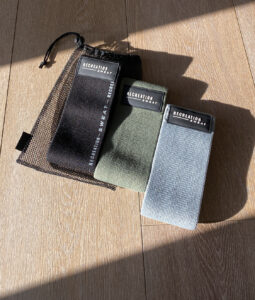 CLICK HERE to get your Banded Body Guide to make working out on-the-go more doable, and more importantly, enjoyable 🙂 Bundle them with my favorite glute bands to save. Use code 'RACHAEL10' at checkout to save more over the top xx