GOOD SWEAT // LIVE WORKOUTS
To think we've been filming Instagram Live's in our kitchen for the past year+ is CRAZY! I can confidently say that through the high intensity interval training and circuit style workouts, I'm in the best shape of my life. To be honest, I owe it to you, my Good Sweat fam because we've motivated each other along the way and continue to one another past our limits together! It was my goal at the beginning of quarantine in March 2020 to supply you with free workouts and healthy recipes to get you through staying home for months on end.
I feel like we're starting to see the light at the end of the tunnel and it makes me PROUD to have formed this incredible community– if you haven't snagged my Good Sweat At-Home training guide and joined our private Facebook group, now is the time! Take your fitness to the next level with my signature Good Sweat workouts. You'll get a killer sweat in a short amount of time (most workouts range around 30-45 minutes) and they'll have you wanting more, I guarantee it! Click here and scroll down to the reviews to see if this program is right for you! We have women of all ages, including mama's and mama's to be 🙂
Plus, I'm coming out with GOOD SWEAT // At-Home 2.0 June 3rd so GET READY TO SWEAT!
Anyways, you all loved when I posted my Top 6 Hardest Lives last year so I wanted to make an updated version that includes our latest workouts the past couple months. Let me know in the comments if you have any more I should add 😉
Can't wait to get a Good Sweat!
xx Rachael
1. WEDDING PREP WORKOUT // APRIL 18TH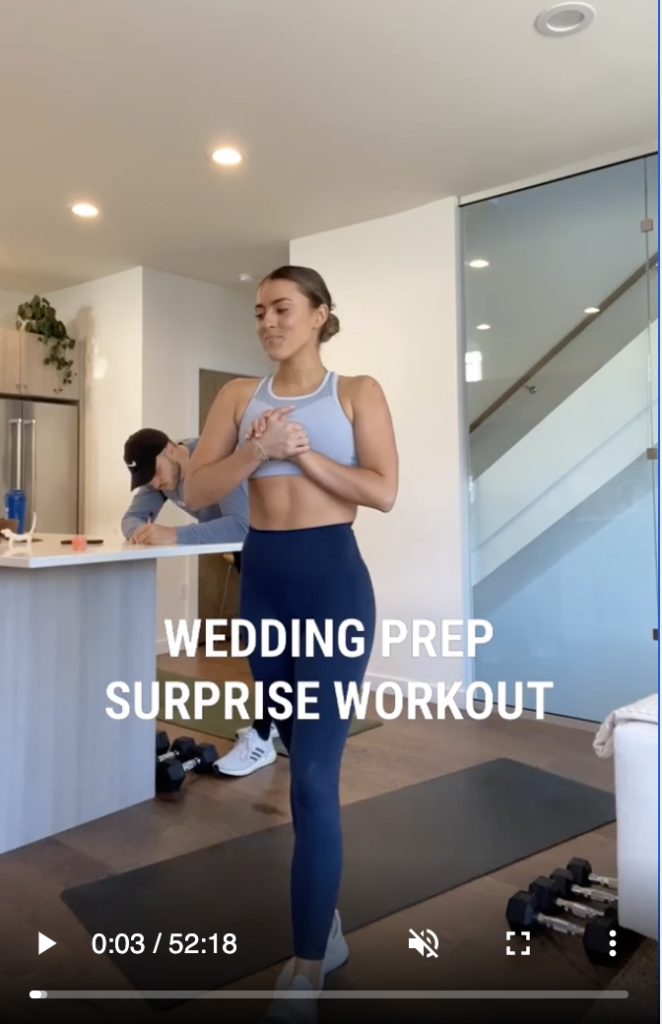 2. 50-MIN SURPRISE LIVE WORKOUT // DECEMBER 23, 2020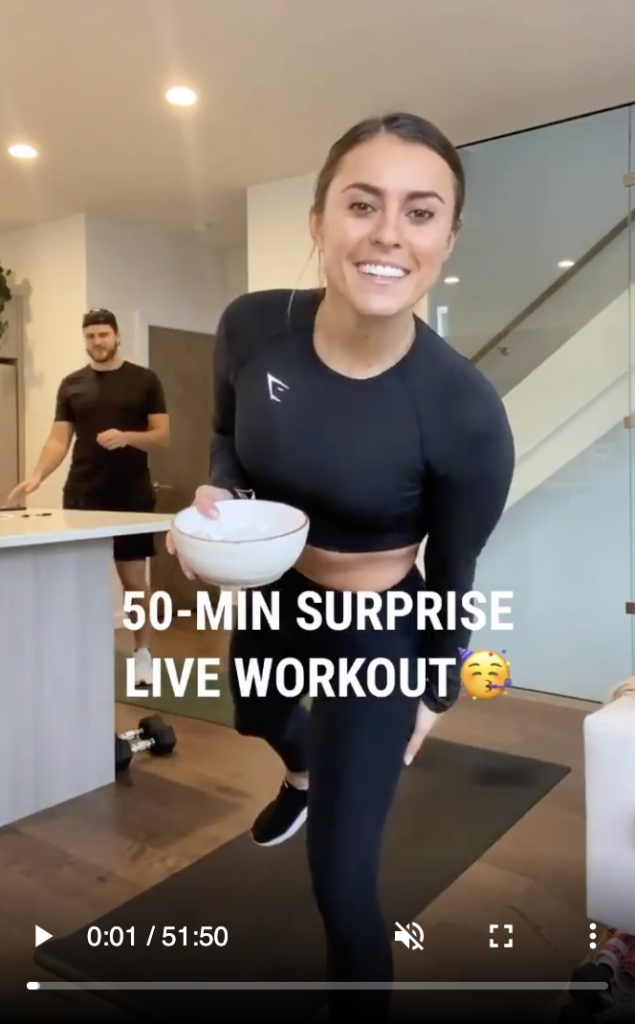 3. UPPER BODY + CORE SCULPT // JANUARY 27th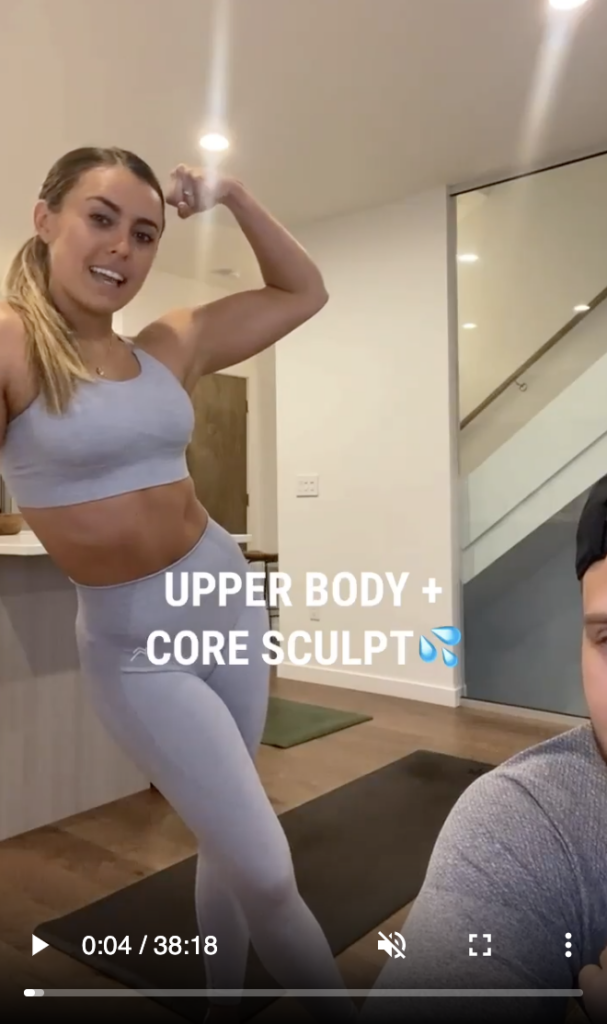 4. KAREN WORKOUT // DECEMBER 29th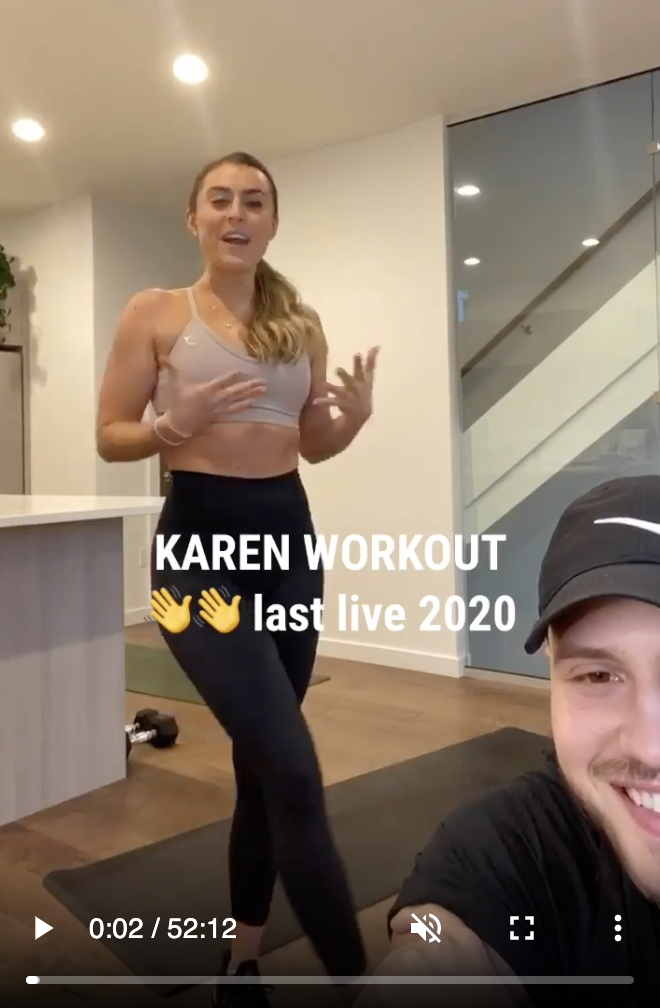 5. 30-MIN AMRAP CHALLENGE // FEBRUARY 26th