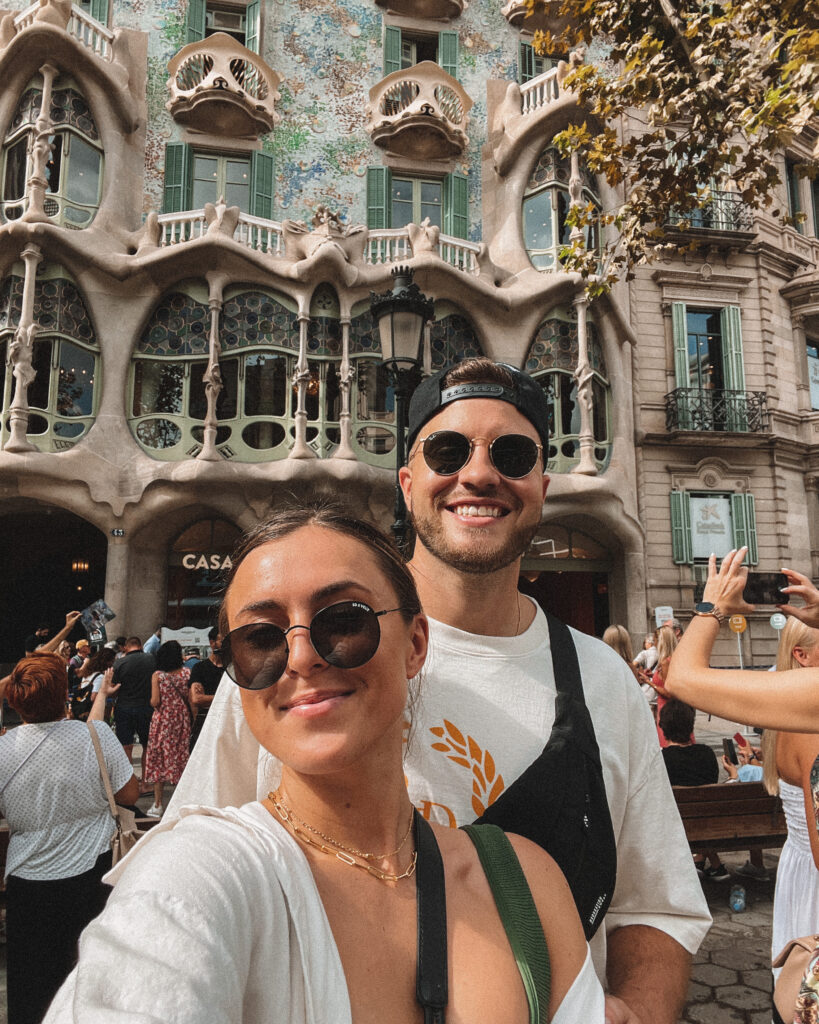 Barcelona was the first stop on our Euro trip this year and I'm so so happy I chose this city. Bridger and I had both never been and we had heard such great things about it. It turned out being even better than we expected. We walked, what felt like, the entire city, toured several museums and basilicas, and ate all the food. Leaving all our recommendations below! Stay tuned for my YouTube video getting edited as we speak 🙂
Click here to watch my Instagram highlights of Barcelona.
(*) = where we ate and things we did
Where to fly into:
Barcelona International Airport. The car ride from the airport to the city is quick, about 15 minutes without traffic.
Where to stay:
We stayed at Soho House Barcelona located by the marina and Gothic Quarter, which I thought was the perfect location. Soho is a members-only hotel, but I also looked at these two hotels to stay at: Hotel Pulitzer, The Hoxton
What to eat:
Per usual, my recommendations are based off of a lot of your suggestions, in addition to what we found while traveling + local recommendations
*Federal: coffees, drinks, breakfast & lunch. We loved this spot! Food was so good
*Chilangos: traditional Mexican. 10/10 food. Located a few blocks outside of the touristy area, the staff doesn't speak a lot of english, mostly spanish
*Brunch and cake: we went to the one by La Sagrada Familia. Get the matcha latte with coconut milk and make sure it's the blended version — insane!
*Los Caracoles: paella really good, service wasn't amazing
*Flax & Kale: they have a few locations. We went to the one inside H&M (coffees, pastries, grab-and-go items), and one of their restaurants that serves pizza, salads, poke, bowls, etc. (mostly plant-based)
Honest greens
Momo: tapas bar & Spanish guitar
Satan's coffee corner
Cal Pep
Bobby's Free: speakeasy
Bodega La Tinaja El Born
Hotel Colin's rooftop bar: across the street from Barcelona Cathedral)
Cafe Citizen
Nomad coffee
Viana
7 Portes: paella
Boca grande
Sagardi: get the chorizo
Granja Dulcinea: one of the oldest churros places in Barcelona. Churros and hot chocolate
Brew coffee
Casa Rafols
Pinotzio – inside La Boqueria
Oassis
Farggi
La Papa: vegetarian with GF options
Fit bar
Bar Canete
Peix vela: paella
Sensi in gothic quarter: tapas
Paradiso: best cocktails 
What to do:
*La Sagrada Familia: Do the tour from here. It was incredible! Definitely buy your tickets in advance and make sure you show up a little early. This was a highlight from our trip
*Walk through La Boqueria, a local market with tons of fresh produce, juices, restaurants, foods, etc.
*Go to the Old Irish Pub on the main tourist street to grab a beer and watch a futbol match
*Walk the Gothic Quarter
*Picasso Museum
*Casa Batlló Gaudi
Banksy Museum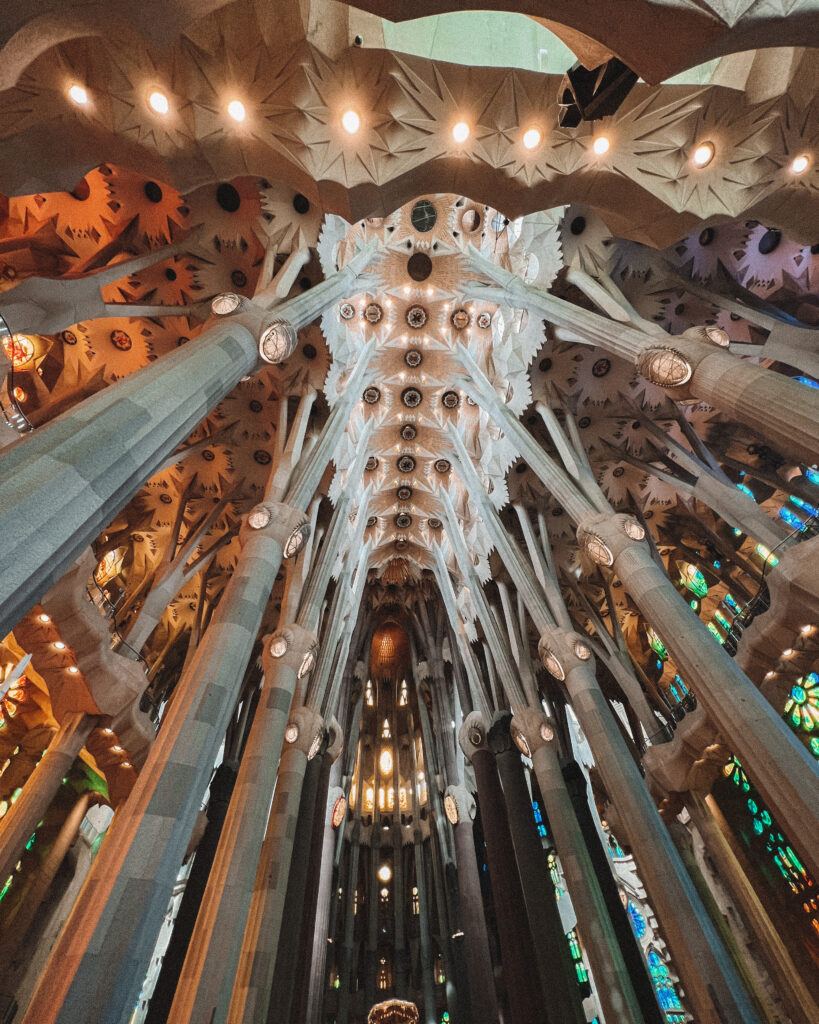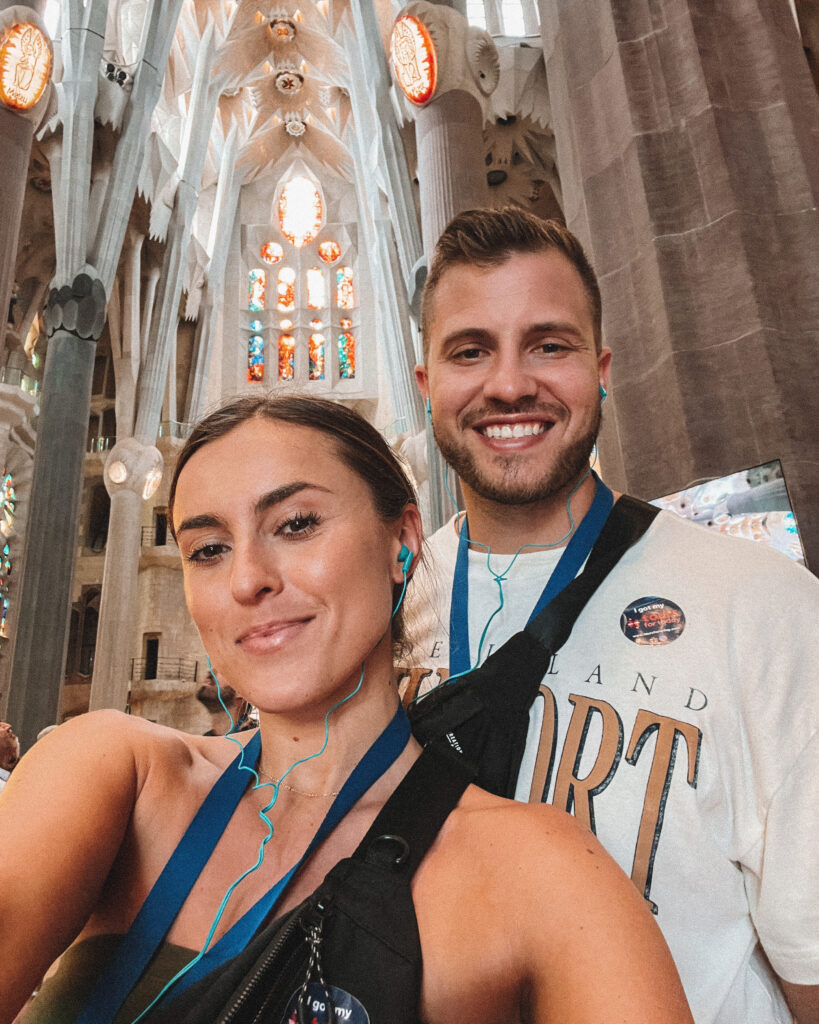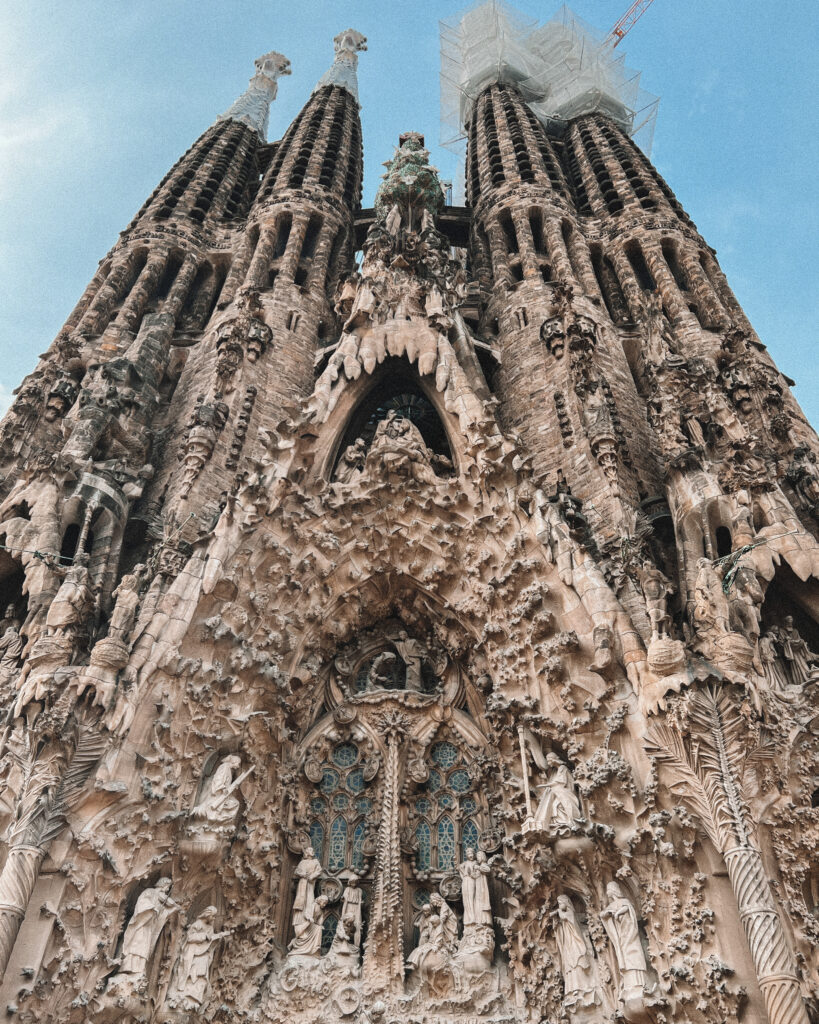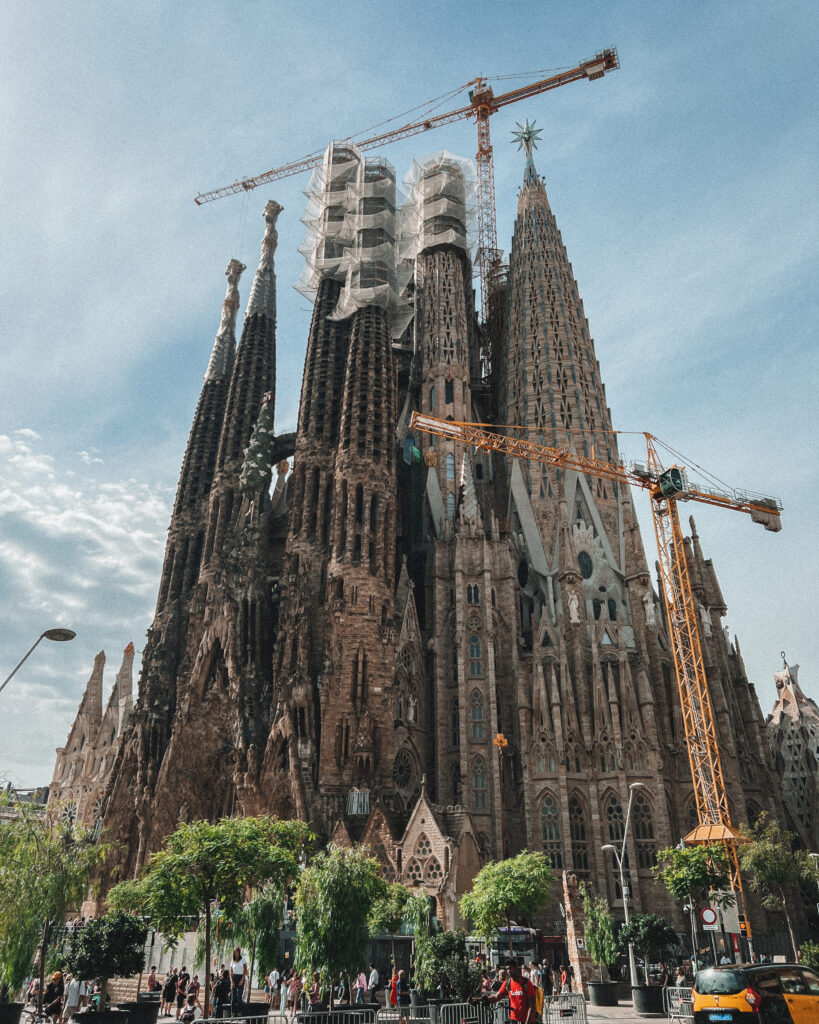 La Sagrada Familia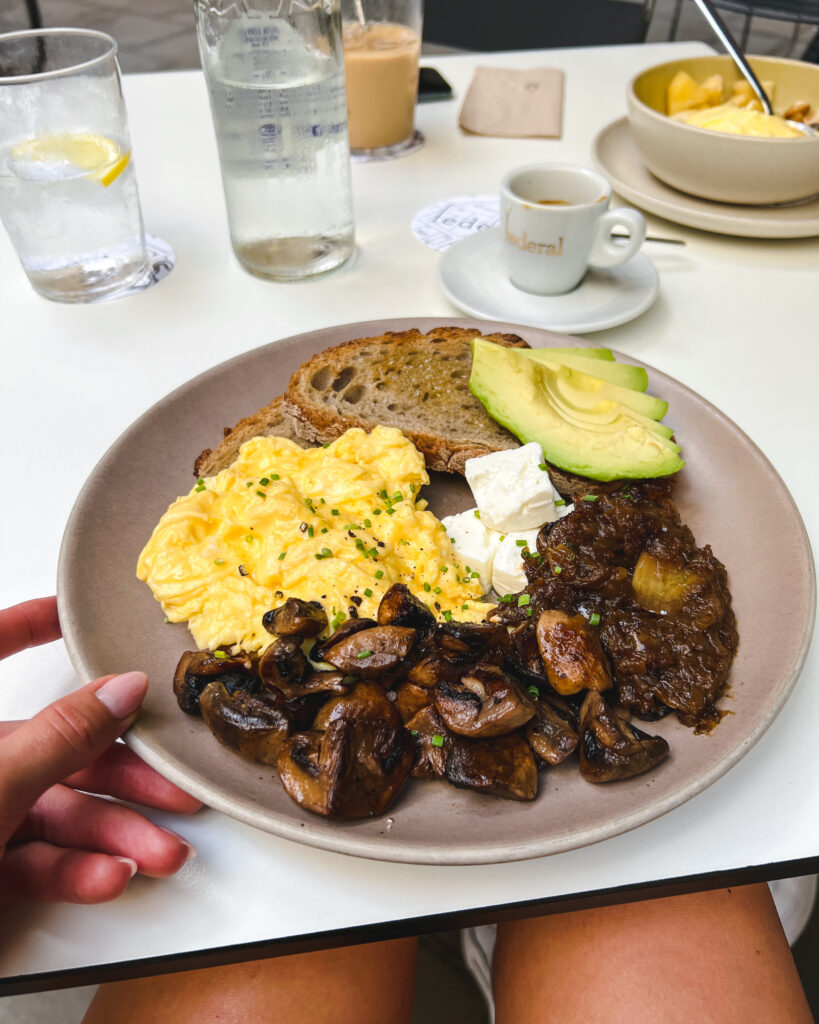 Federal