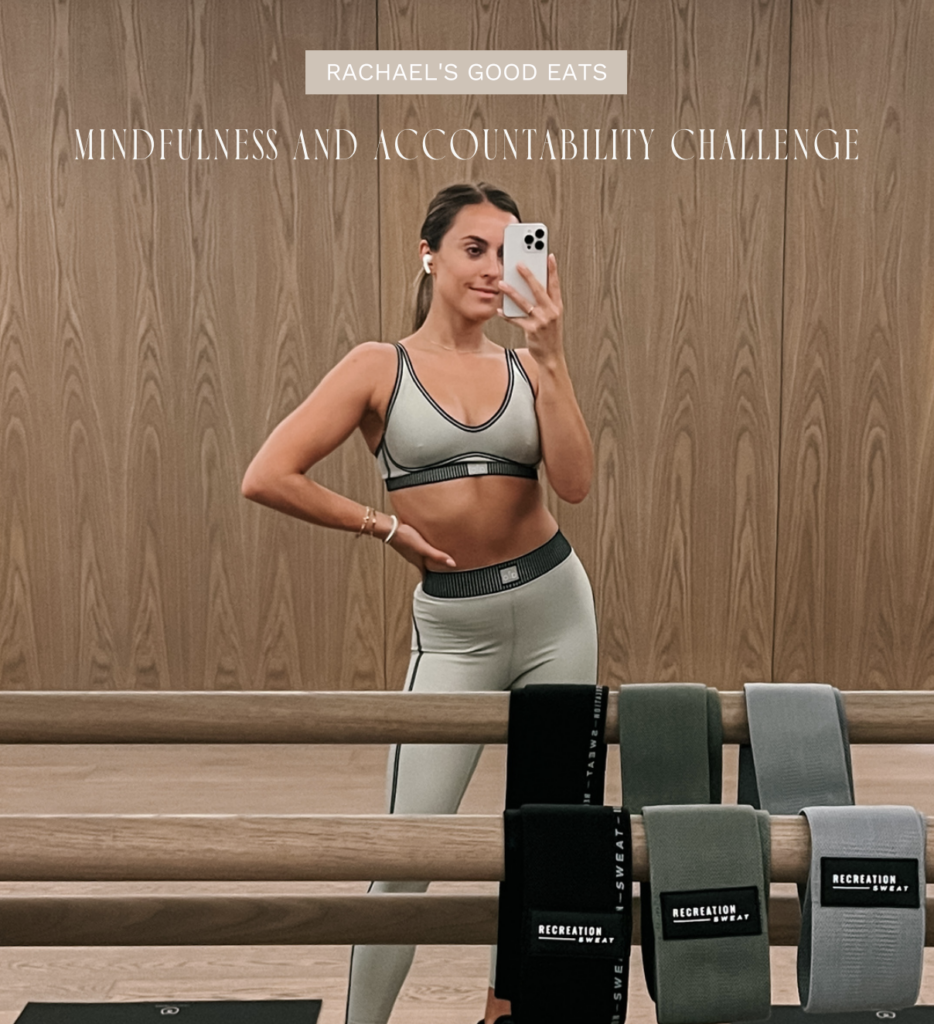 Happy (almost) Thanksgiving week!
I've gotten a few DMs recently asking for advice when we inevitably find ourselves short on time and out of routine during the holidays. Lots of us are traveling or hosting and just socializing more than usual, and this can make it difficult to stick to a routine — and that's totally ok. But, too often neglecting our healthy routine makes it easy to ditch altogether. So this year, I thought it would be great to hold each other accountable in taking care of ourselves. Over the years, I've learned that it really comes down to the little things like getting outside, staying hydrated, shorter workouts, and taking a few moments of gratitude each day. I created a mini-accountability guide that you can download for free and use as a tool to feel your best throughout the holiday season.
What you'll receive in this FREE download:
– Hyperlinks to 18 workouts (most are On-Demand)
– Daily Entry pages for you to log your daily tasks, reflect on the day, and hold yourself accountable to a mini wellness routine and daily self-care. I'd recommend downloading (or even printing) that page and filling it out every day as part of your morning or evening routine. It takes just 2 minutes!
– Low Sugar Snacks to keep handy during the holiday season with more sweets everywhere 🙂 I love focusing more on protein, healthy fats and fiber to keep me satiated and satisfied during the holidays so I don't overdo it on the treats, leading me to know physically feeling my best.
Download here to check it out 🙂
I can't wait to complete this challenge with all of you — it always motivates me to know that we're in it together 🙂

Comment below and let me know what you think — I create content for YOU and love your feedback, always! xx