Anyone else eat their body weight in Chex™ Muddy Buddies™ when they were younger? Some of you may refer to it as Puppy Chow. It was one of my go-to's in college – especially during the holiday season when I was cramming for exams (our sorority chef would make batches and batches for us—thanks, Bridgett!!).  It became kind of a holiday tradition to always have it and now whenever I see it I instantly go back to that time and get a mean craving for some delicious Muddy Buddies. This is why I'm SO excited to partner with Chex cereal on this recipe and bring you all a simplified version that includes my usual gluten and dairy-free take on my favorite foods. This is a great allergen-friendly recipe 🙂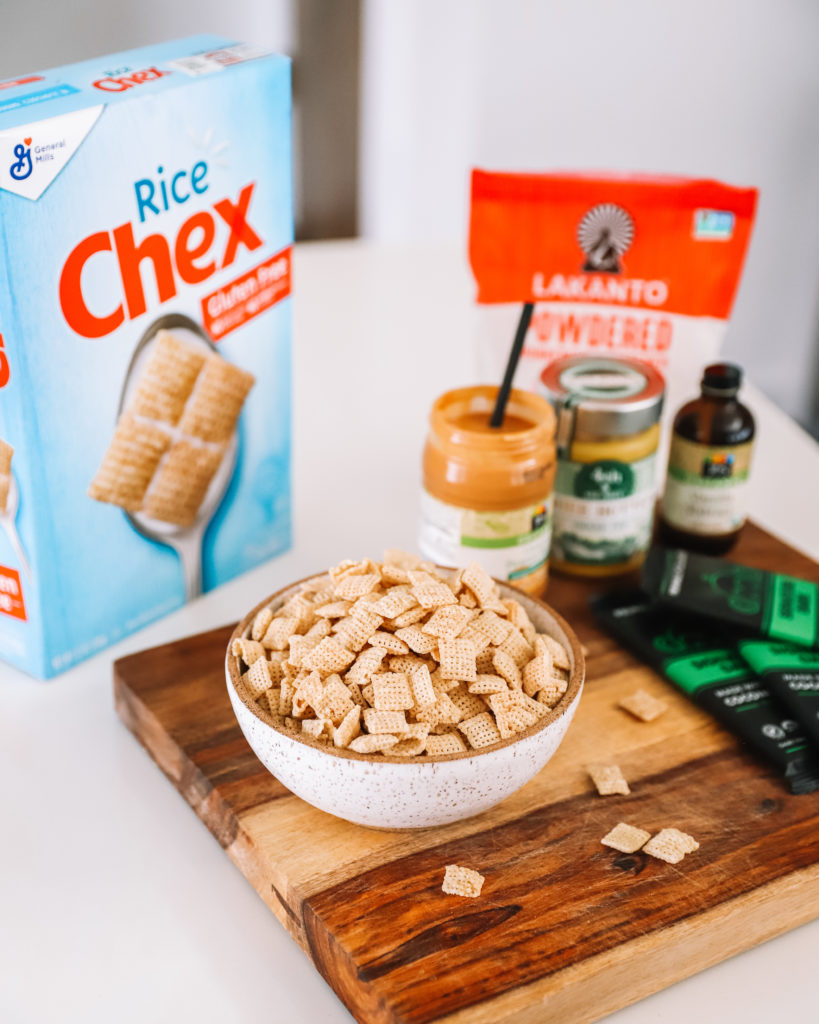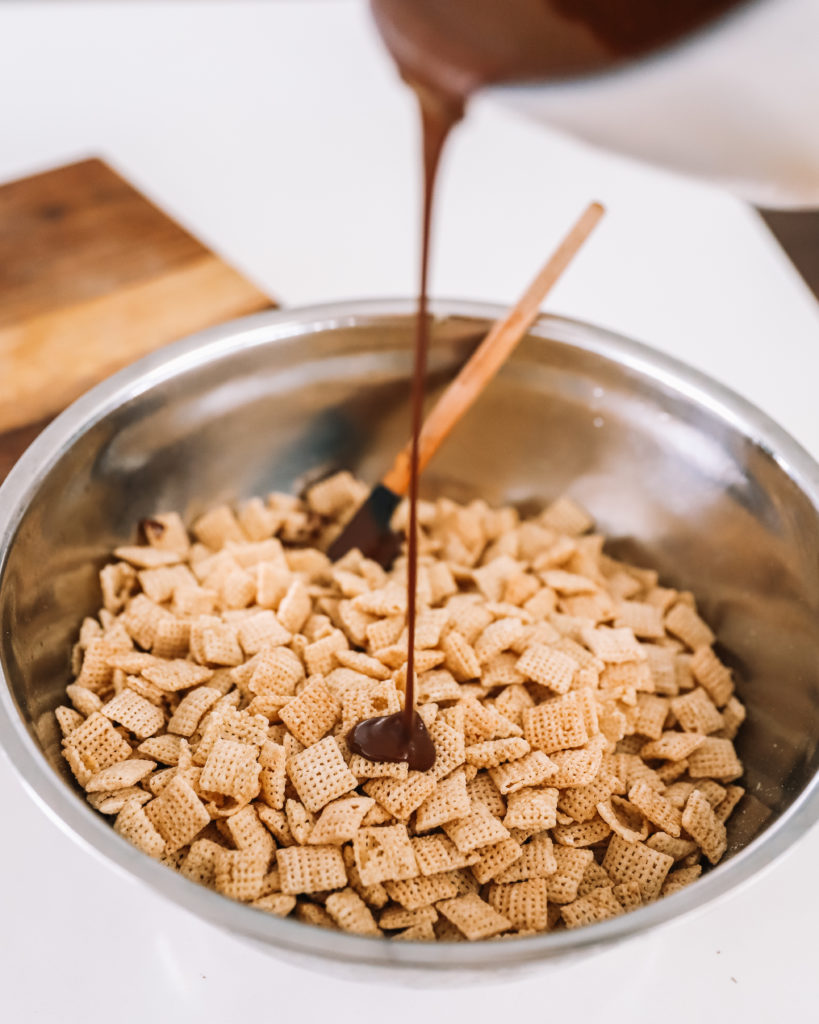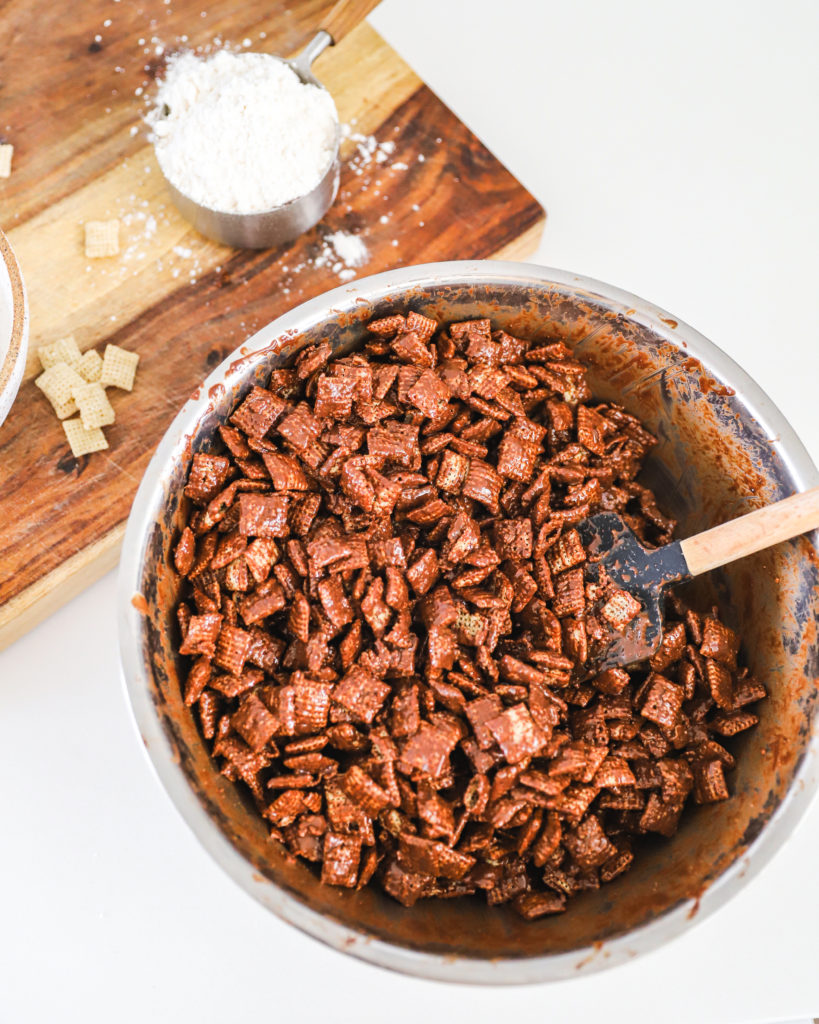 Luckily, this recipe was very easy to adjust because Chex already makes a yummy gluten-free cereal. You've probably seen it at the grocery store – they have several different options. From cinnamon to chocolate to honey nut – lots of GF cereal goodness. And to nix the dairy, I used dark chocolate, which is naturally dairy-free in most cases and ghee, which is a lactose-free butter option. Oh, and just in case you need a nut-free option, I've included instructions for that as well!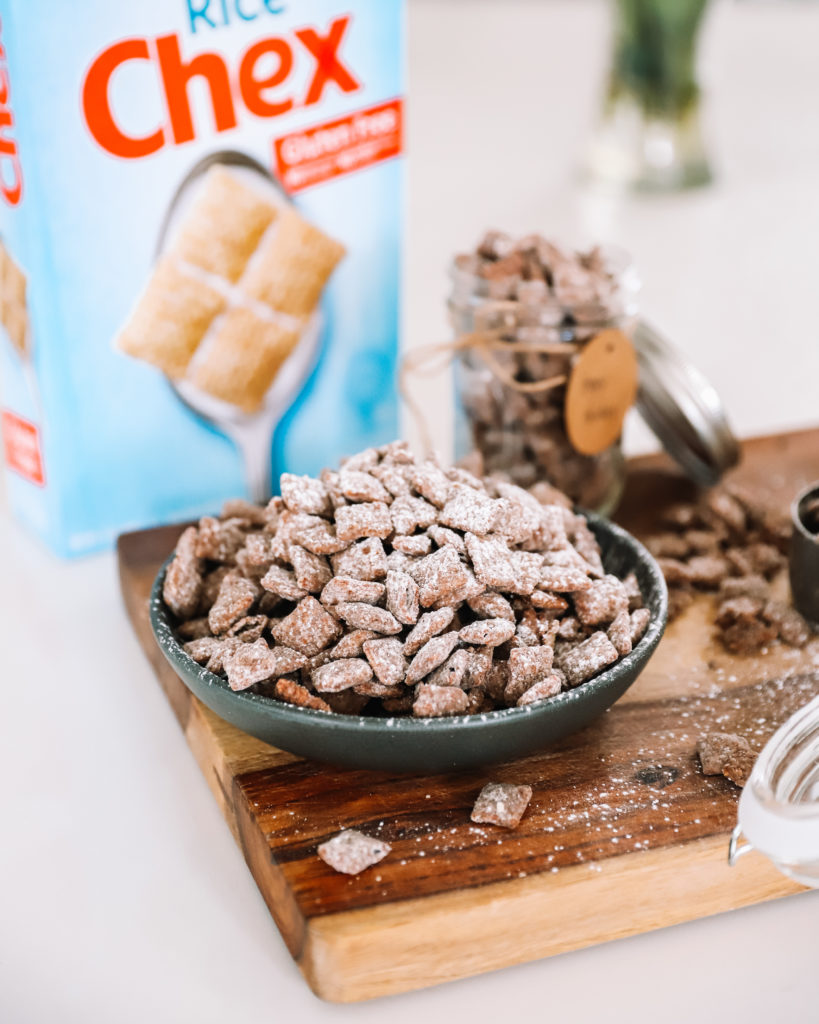 It's so quick and easy to make and I know it'll bring some nostalgia to whoever eats it. The best part is you can easily grab some jars, twine or ribbon and write out a personal note and give jars of it as gifts this holiday season! Perfect for co-workers or even as party favors if you're throwing a holiday party – you can send each guest home with a jar of this Muddy Buddies recipe!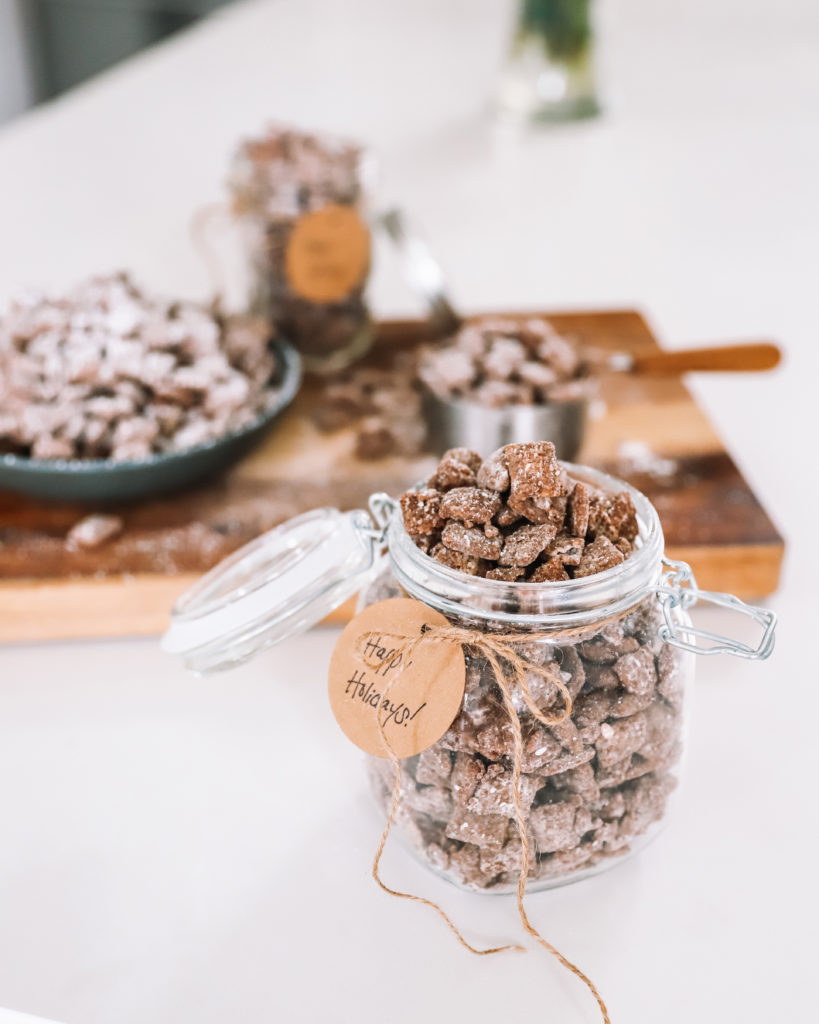 I hope you enjoy my take on this classic Chex recipe. Maybe it'll even become a holiday tradition for you like it has for me! 😉 p.s. this recipe is super quick and takes only 15 minutes to make!
Holiday Muddy Buddies (Allergen-Friendly!)
Most of you call this Puppy Chow, but either way, you'll be dying to make multiple batches!!!
Ingredients
11

cups

Rice Chex

two 2.5

oz

dark chocolate bars

(I use Eating Evolved Signature Dark)

1

cup

single-ingredient peanut butter

(or use sunflower butter for a nut-free option!)

1/4

cup

ghee

1

tsp

vanilla extract

2

cups

monkfruit powdered sugar
Instructions
Measure Chex into one large bowl and set aside.

In a small saucepan over the stove, or a microwavable bowl, melt together chocolate, peanut butter (or SunButter if nut-free) and ghee on low heat until fully liquid, stirring constantly. Stir in vanilla extract. Pour mixture over cereal, stirring gently and until evenly coated. Pour half of mixture into large 2-gallon resealable storage bag.

Add powdered sugar. Seal bag and shake until well coated. Spread on parchment paper to cool, or go ahead and start making your holiday gift jars. Store in airtight container in refrigerator or freezer. Yum! 🙂
This blog post is sponsored by Chex cereal. Happy Holidays!