I mean I'm 2 months late… but better late than never, right?!! Thailand was awesome and it was very similar to the trip I took last September with my sister to Bali. It was actually my second time taking this exact flight from Seattle → Hong Kong, but instead we flew to Koh Samui, Thailand and had a group of 11 of us to celebrate my sister's 30th birthday.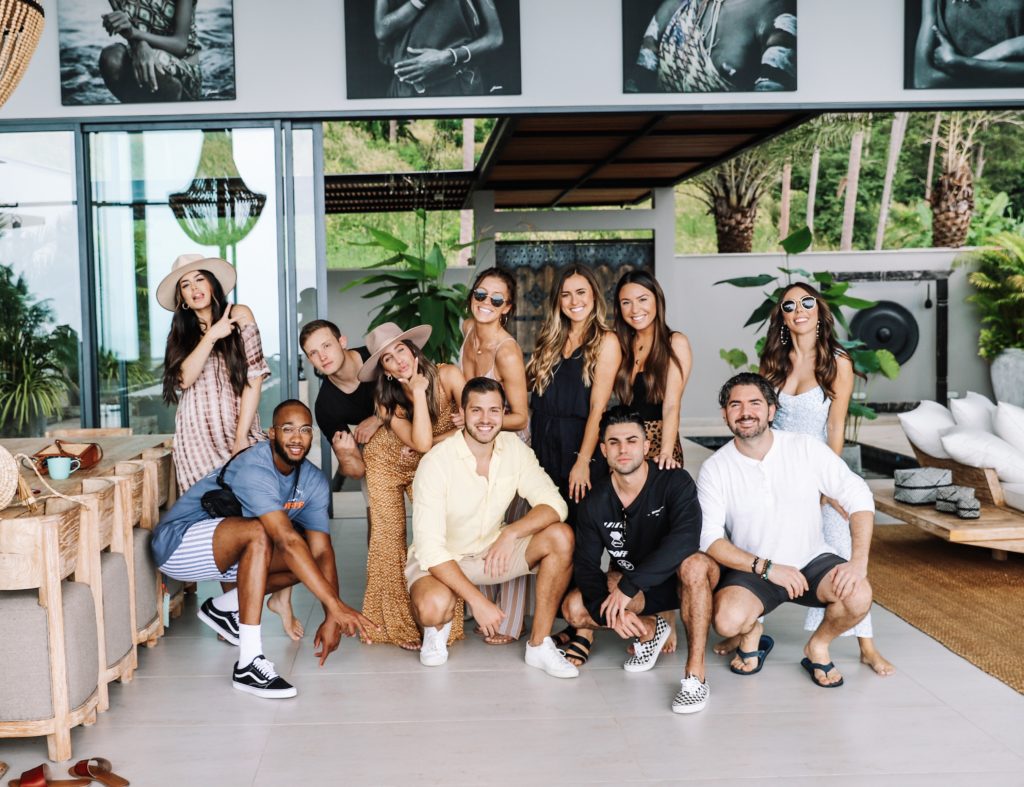 This trip was far different than the ones I've gone on in the past in that we really just relaxed. We hardly went out to explore/tour the island and I mean, if you saw our villa on IG stories in December I'm sure you could see why. It was a dream! My sister found it through their site and booked about 8 months in advance. It opened in May 2019, so very new and we were all blown away when we walked in. We had full 24/7 service, a chef that cooked breakfast (included in the price), and lunch and dinner if we requested it. I'm sure traveling with a big group of people played a role in keeping the trip more chill, but I still think we got a great taste of Koh Samui/adventuring the island.
There were definitely a lot of similarities I noticed while being on this island compared to Bali. The people were some of the nicest I've ever met, it felt very safe, the streets looked very similar riding into town, the tropical feel and humidity was the same, and overall, the vibe was so great.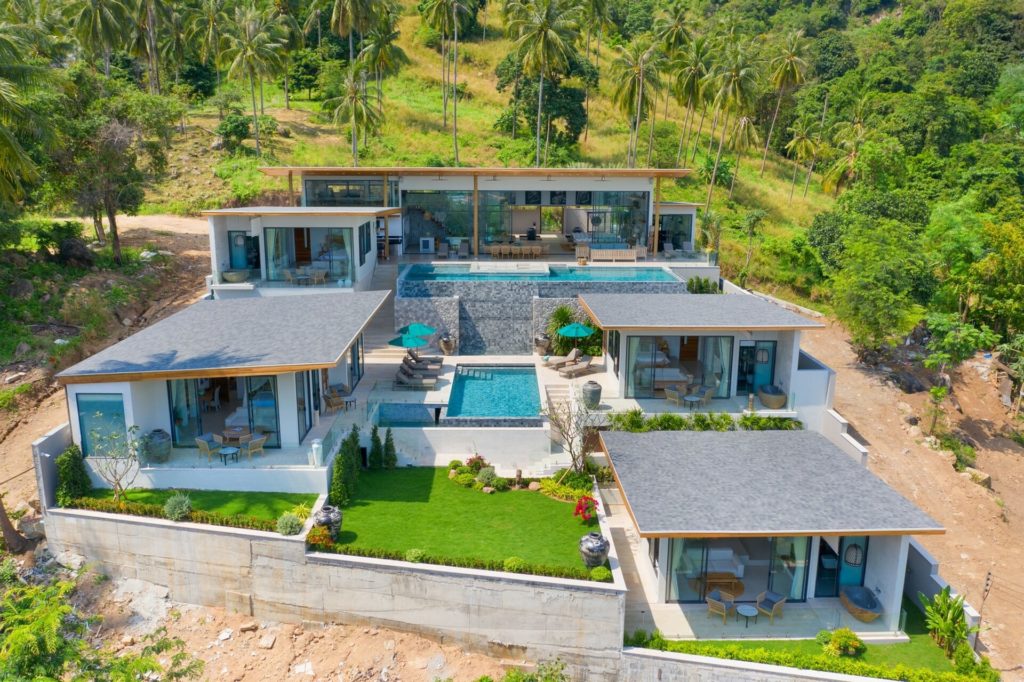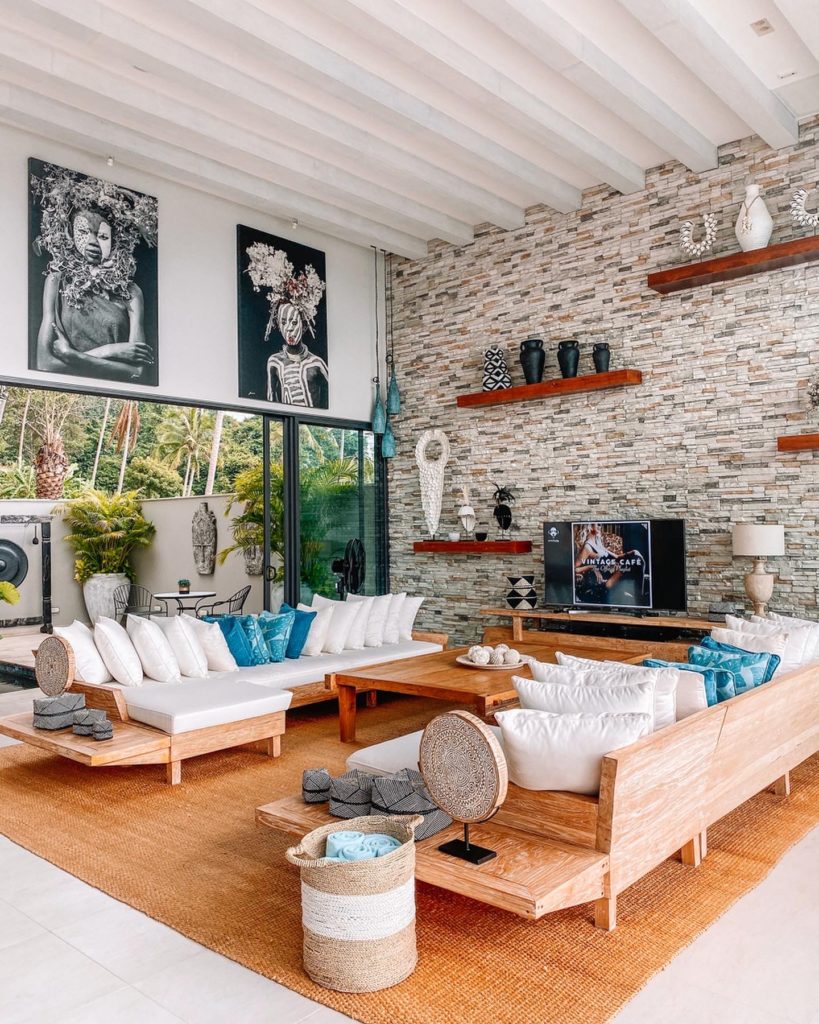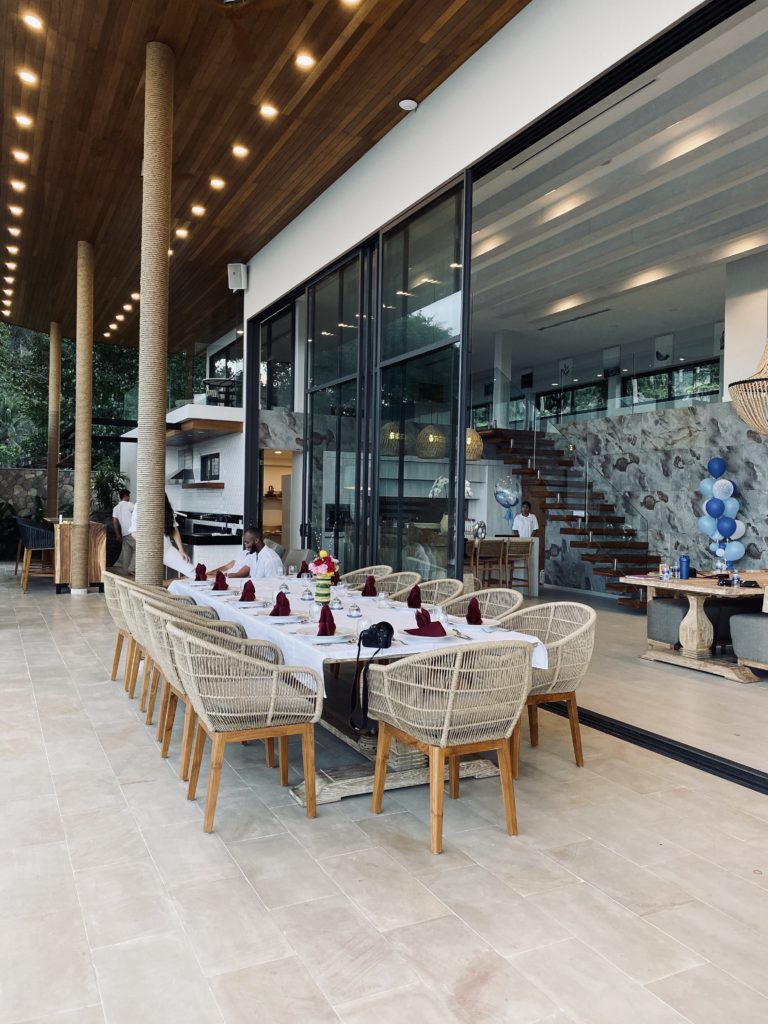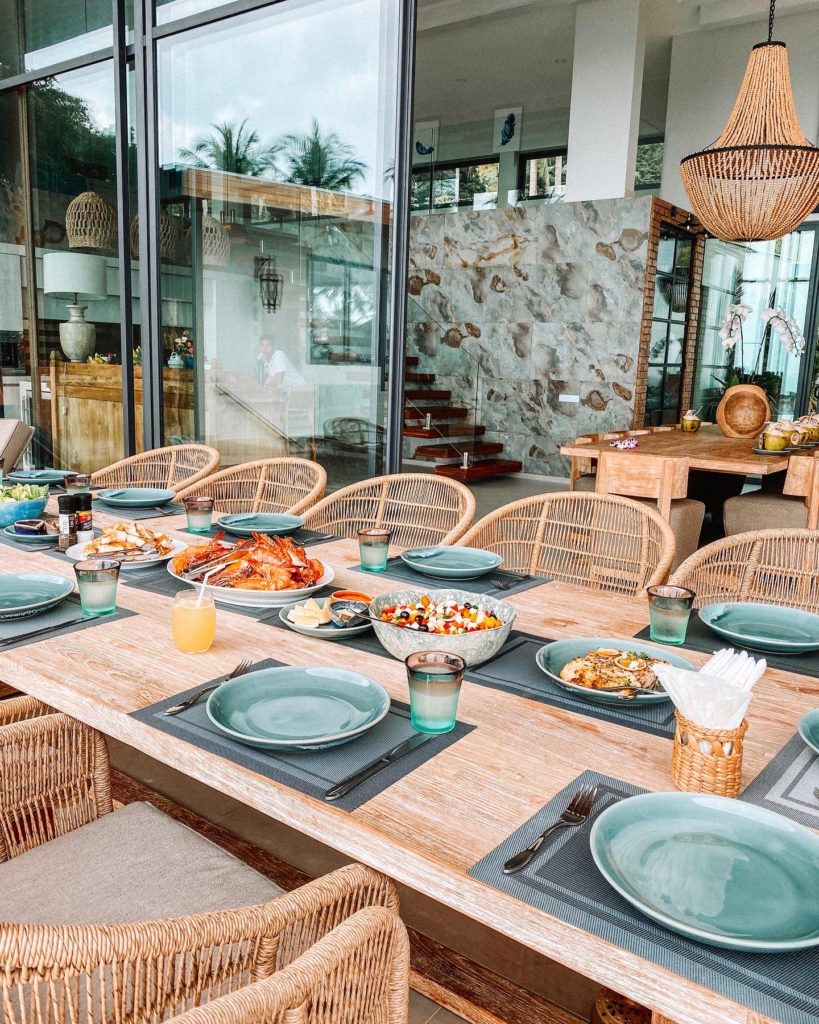 Villa Asi Samui was only about 15 minutes away from the small airport we flew into and it was perched high up on a hill, with an incredible view of the city and ocean in the distance. 6 master bedrooms, 2 pools, huge living room, fitness center (it's small, but we just brought the weights outside and worked out by the pool), small yard… it was so magical! Included in the price was a daily breakfast, airport transfers, and each additional meal was 300 baht ($9) + cost of ingredients, which was very affordable.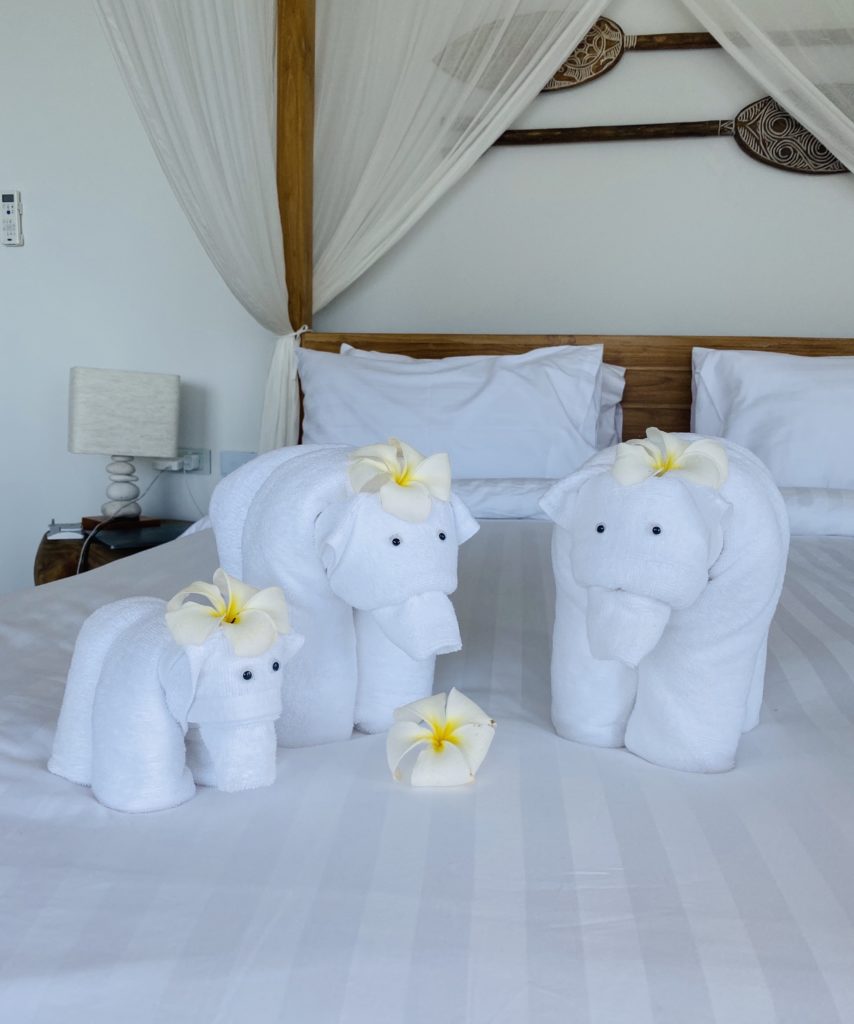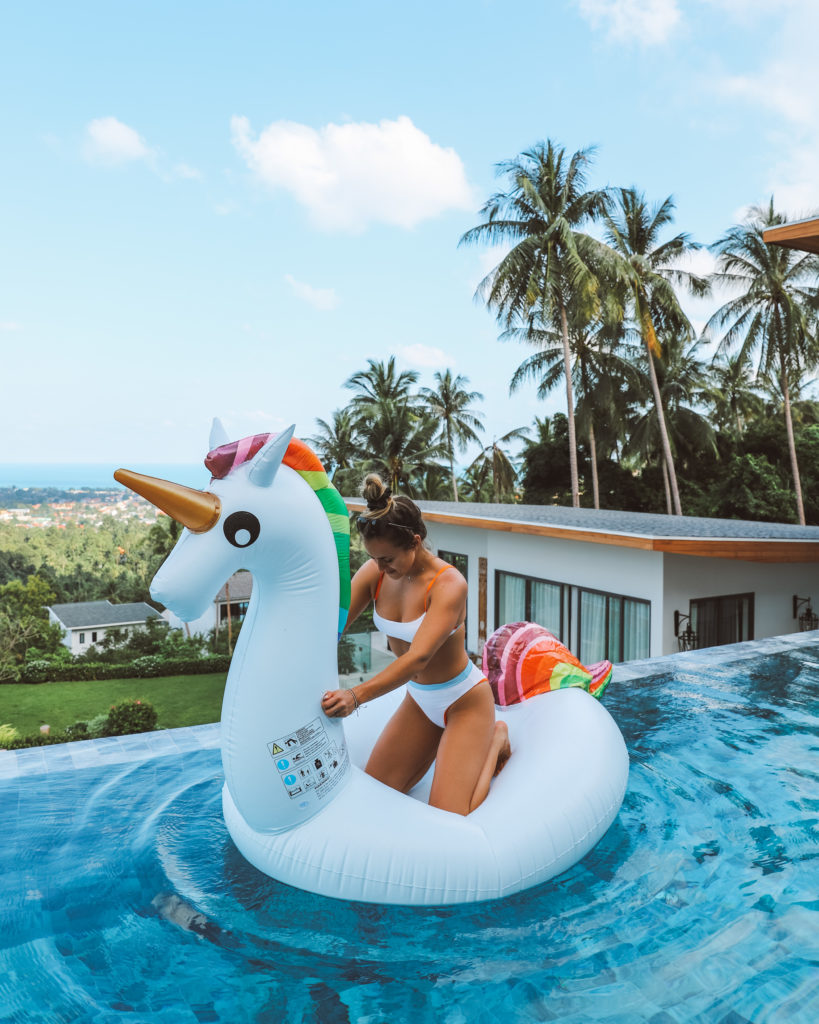 The staff were so lovely. Some could only speak a touch of English, but they were always smiling and kept the villa and our rooms immaculate! Not to mention the towel animals they would leave on our beds each night!!! It honestly made us excited to go to our room at night lol.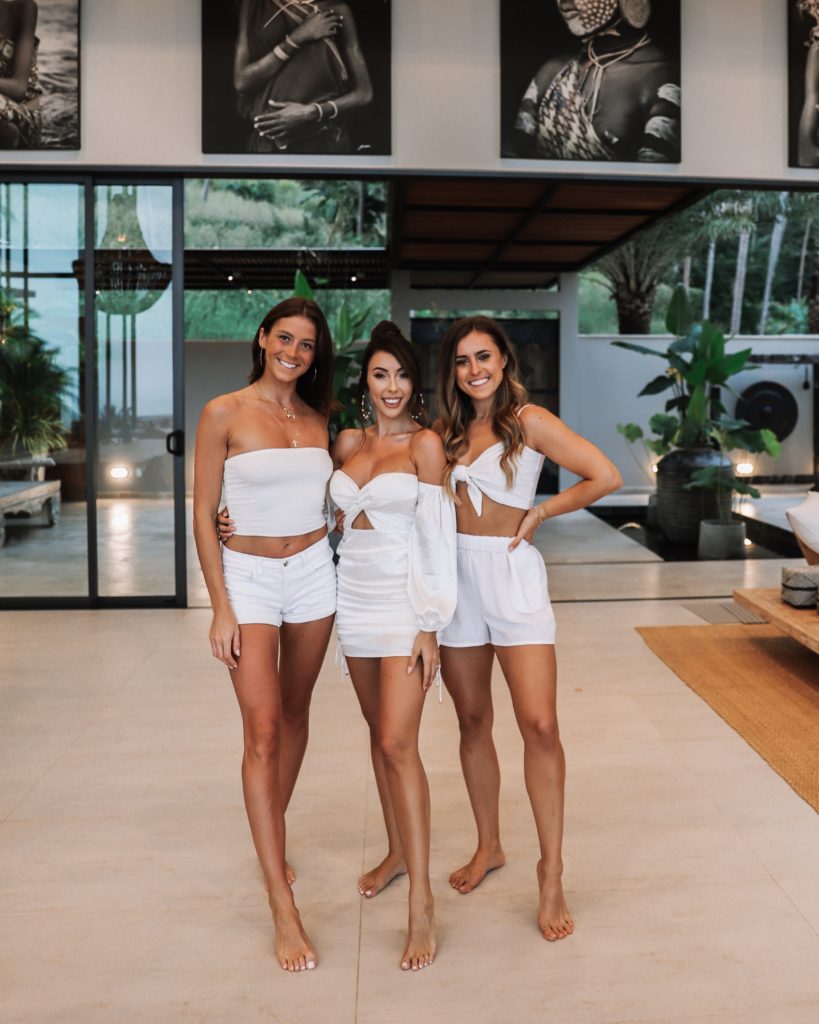 Had we have had more time on the island, I would have loved to do a boat day. Angthong National Marine Park is a pristine archipelago of 42 islands in the Gulf of Thailand with limestone mountains, thick jungle, & white-sand beaches. Will definitely have to go back and explore more of the beaches and different islands next time.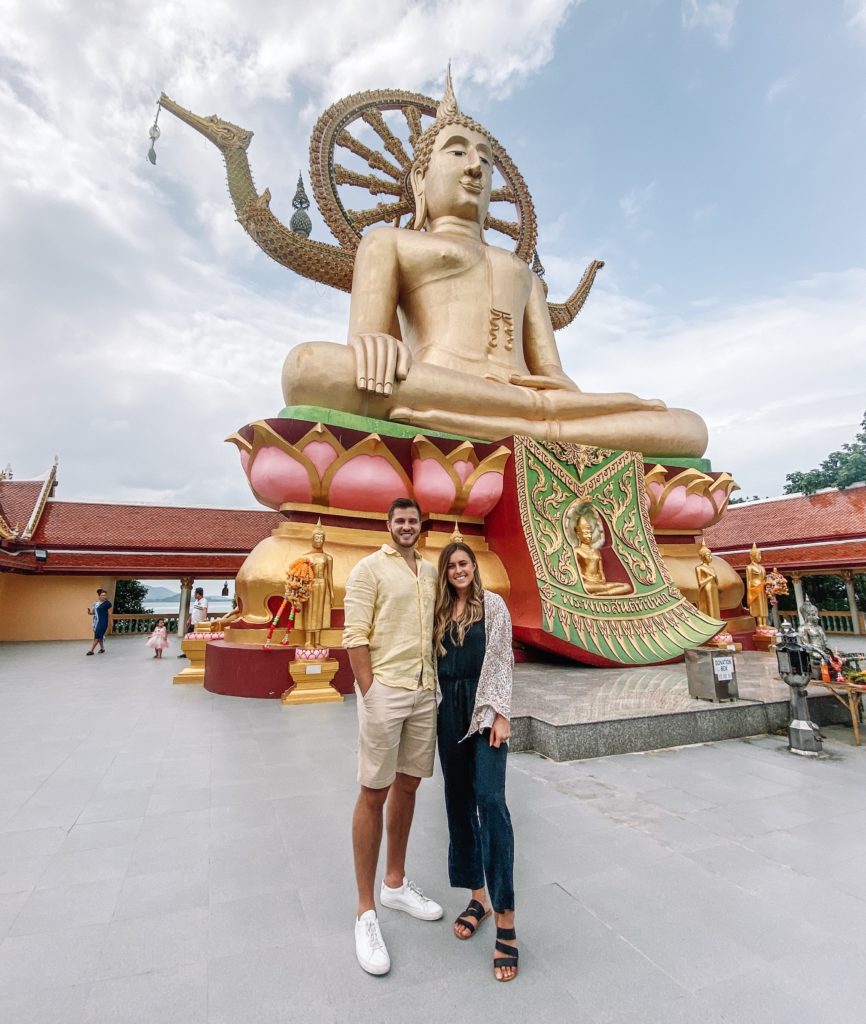 We did, however, visit Big Buddha, Samui's most well-known landmark. It's a massive golden buddha that sits 12 meters tall and can be seen miles away. If you do plan to visit, make sure women have their knees and shoulders covered—we just used sarongs. There are no rules for the men. Little different than we're used to, but happy to experience the culture.
FOOD & DRINK
One place we could've gone everyday was Coco Tams. It's a very popular beach bar with multiple restaurants—seriously the best food, swing sets, pool tables, bean bag chairs. Such a relaxing & entertaining spot right on the beach. Their café was definitely more my vibe with all kinds of healthy options like acai bowls, chia pudding, avocado toast, sweet potato fries, etc. Super dreamy and the aesthetic was my favorite. It gave me major wedding inspo for our big day later this spring in Cabo. It felt very much like Tulum, although I can't say I've ever been there haha, I've only seen photos!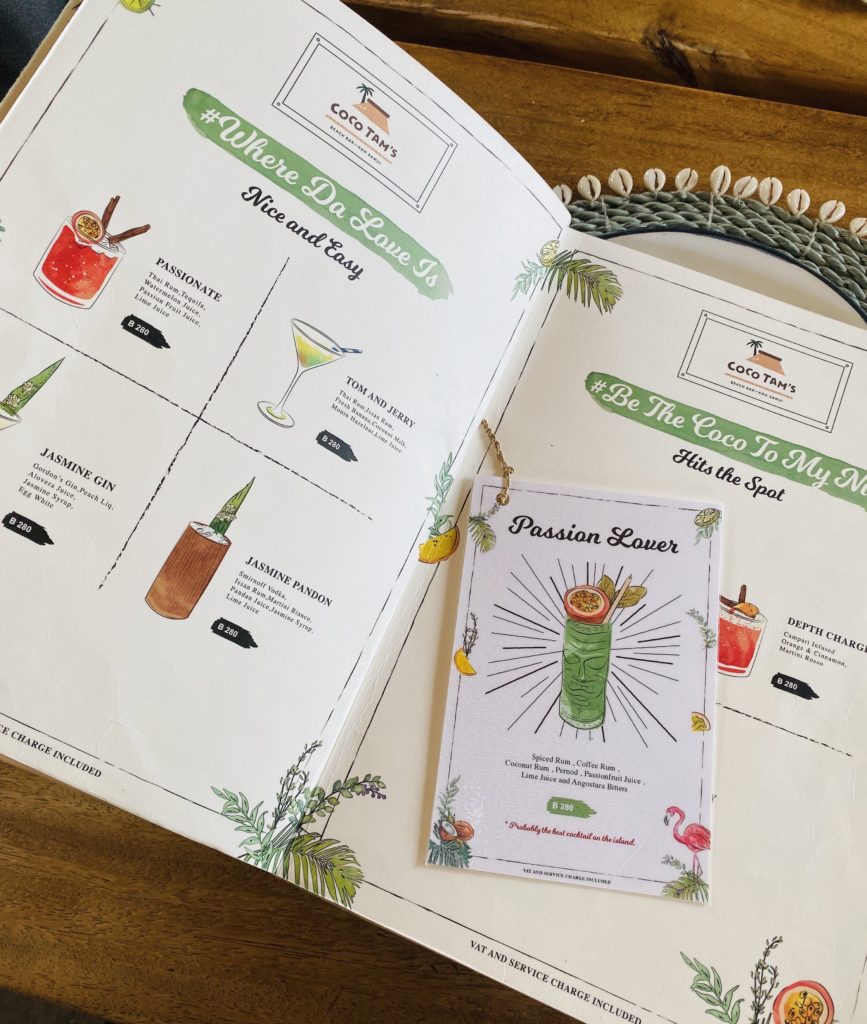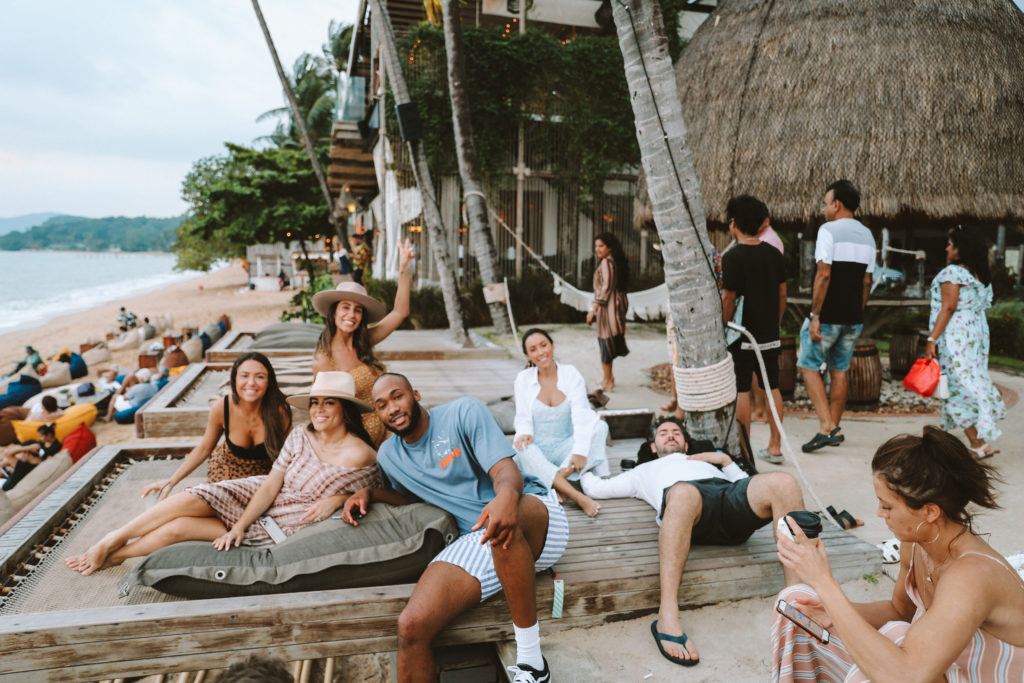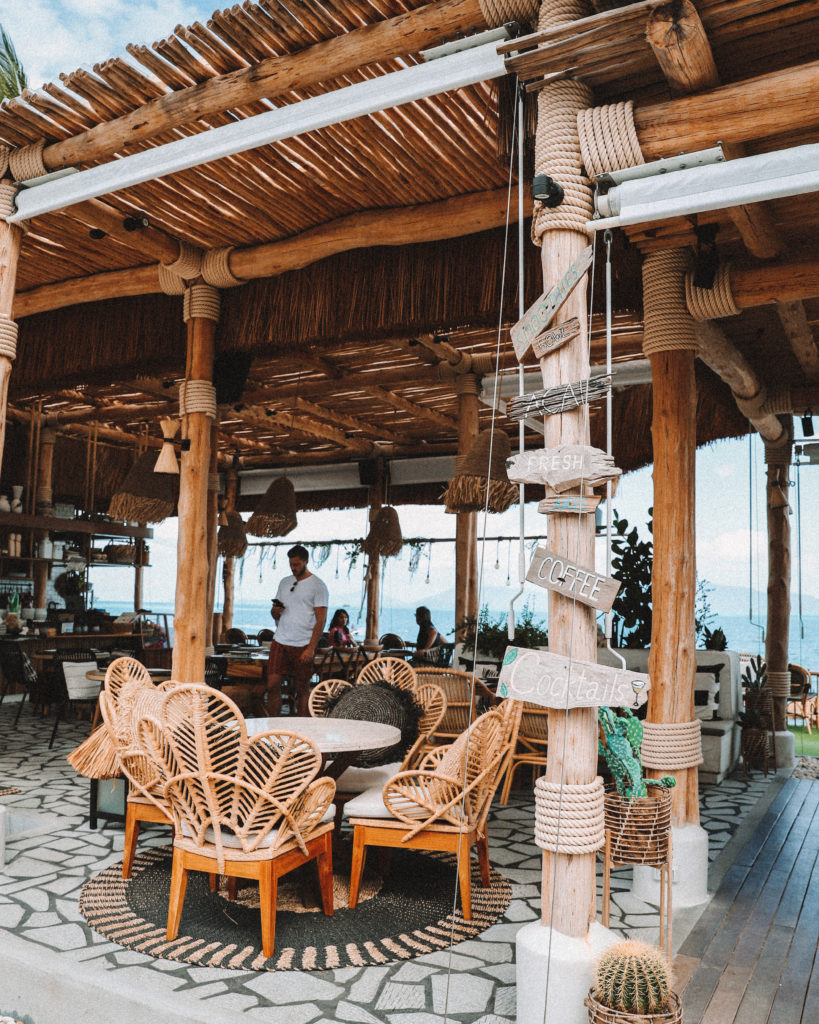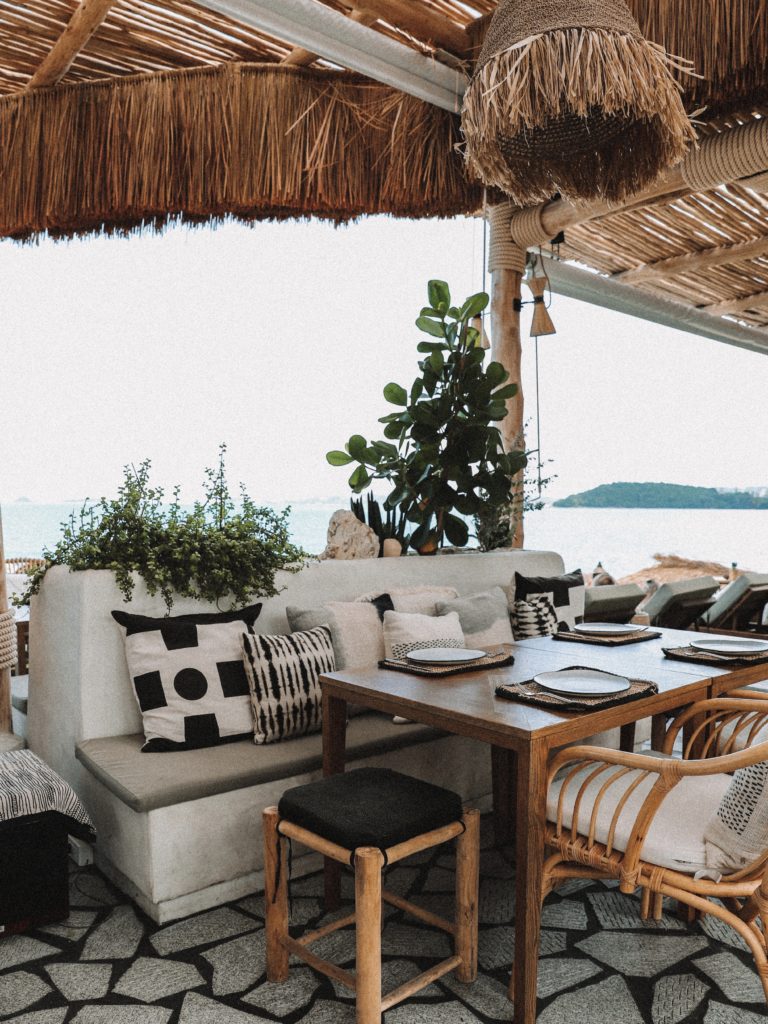 You can also rent out lounge chairs during the day, snorkel, sea-doo, etc. and they have the coolest fire shows every night around 9pm. Bridge and I shared a piña colada and sat on their bean bag chairs on the beach, it was such a vibe. Couldn't recommend it enough!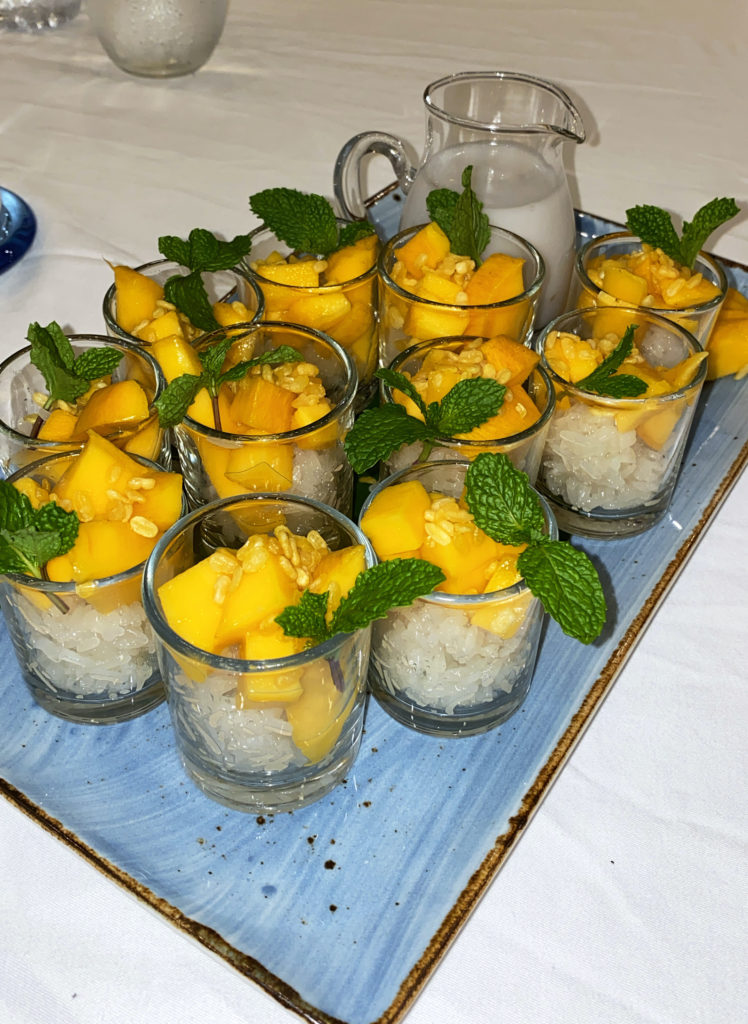 Don't skimp on the mango sticky rice! My sister has talked about it ever since she first traveled to Thailand years ago and I can confirm it's one of the best things I've ever had. It's cooked in coconut milk, so dairy-free, and with fresh mango on top. Ugh I can't stop thinking about it right now. We even snagged two containers of it at the airport during our layover in Hong Kong for the flight home. I usually don't eat a full portion of carbs + fruit in one sitting because helloooo we need some protein + healthy fats to balance out that spike in blood sugar, but this is 100% an exception.
I hate to admit this, but I hadn't had pad Thai until one week before we left for Thailand, and it was at a restaurant in Seattle. I didn't like it—heavy in sauce, tasted sweet so I'm sure they added sugar, it didn't feel fresh. Not until I had authentic pad Thai in Koh Samui did I really experience what it should taste like. SO GOOD. Rice noodles, chicken, basically no "sauce," veggies, lightly sautéed. I feel like I can't have it anywhere else now.
THINGS TO DO/ACTIVITIES
If you're at all into massages, take advantage and get one every day. I think it was about $6-10 USD for a 60-minute foot/leg rub(!!!) and it's just bliss. We went as a group two times and separately with just the girls another time.
BEACH BARS/NIGHT CLUBS
-Ark Bar
-Coco Tams
-Ladyboy show: we didn't go but my sister and her friends have and apparently, it's wild lol. Very scandalous.
-Get a daybed at Nikki Beach: you'll have a minimum $$ to spend on food & drink to be able to keep your bed
-W Hotel beach sunset BBQ 6pm-9pm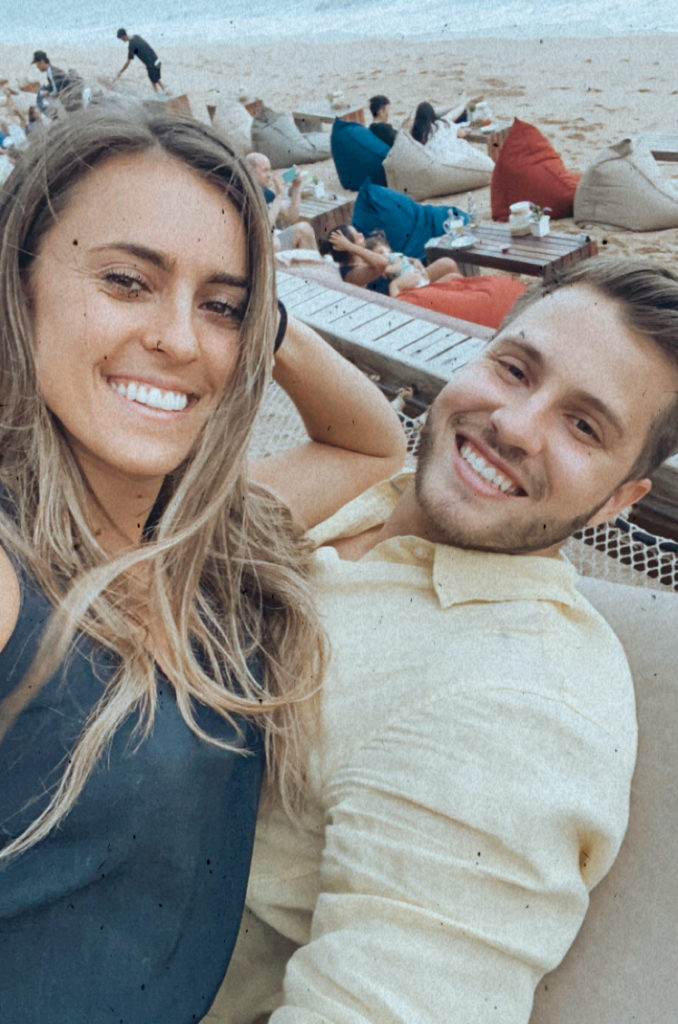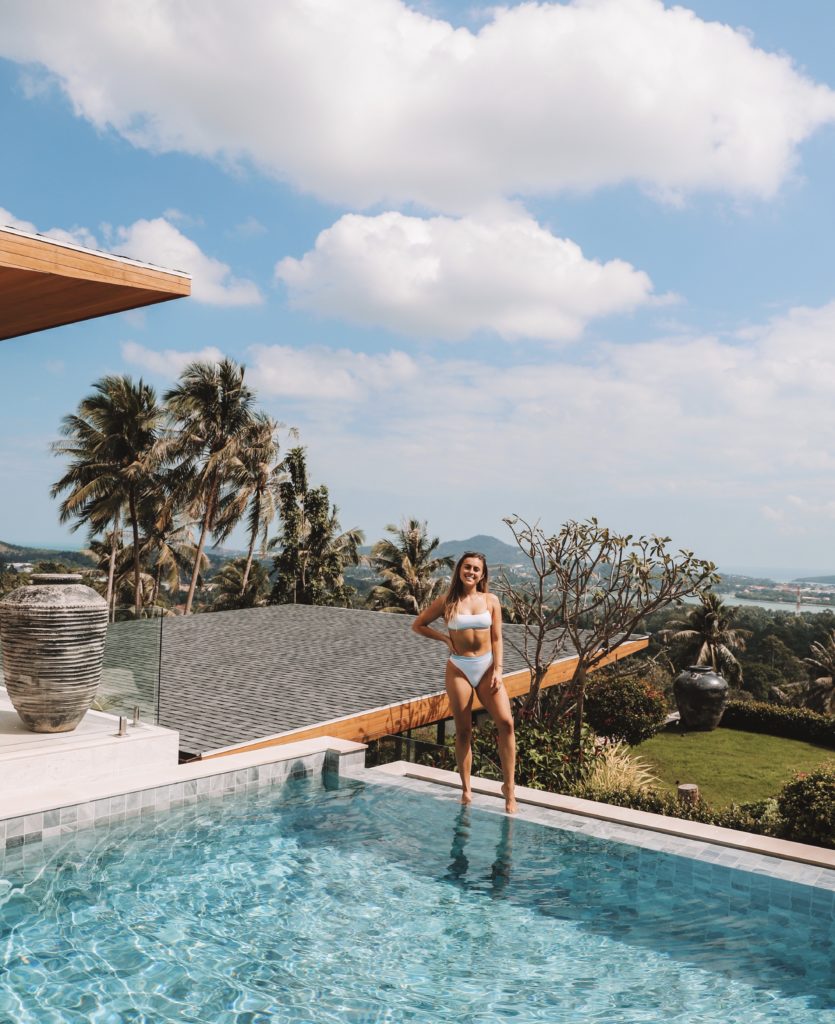 FULL MOON PARTY
We were there during their traditional full moon party, though it was on our last night and we opted to stay at the villa instead. My sister has been multiple times before and has raved about the experience. You have to take a boat to Koh Phangan (weather permitting—the ocean can be rough between Samui and Phangan in December) and you basically stay up all night partying on the ocean by the beach.
FLIGHTS
Bridger and I flew Cathay Pacific (my second time with this airline) and we really liked it. We had bought basic economy seats and used their bidding system to upgrade to premium economy on the way there. The gist is that if you put in a high enough bid for each ticket and there are enough open seats in premium economy, you can get chosen to be upgraded. If they don't pick you then your money is not taken, and you're given your original basic economy selection. We didn't get picked to be upgraded on the way home, which was a bummer, but got the entire row of seats so it wasn't too bad.
Wanting to beat jet lag? Try to acclimate to your destination's time zone while you're on the plane. That means sleeping when your destination is sleeping and staying awake during their daytime hours. It can be difficult but so worth it.
WHAT TO PACK
Electrolyte packets: I love Ultima's lemonade packets from Whole Foods. You just pour in water and drink up! These were great.
Sunscreen/lotion
Mosquito repellent- we grabbed a natural version from the airport pharmacy
Outlet adapter
Motion sickness pills (Dramamine): if you plan to go on boats and get motion sickness
Cash to exchange $$
Swimsuits/sunglasses/hats
Workout clothes