GOOD SWEAT // LIVE WORKOUTS
For all my OG readers that have been with me since the beginning of quarantine, we have been kicking ass and taking names with our GOOD SWEAT Live workouts on Instagram, haven't we?! I've gotten quite a few requests for me to round up our top hardest Live workouts…. so here they are if you want a killer sweat / really want to push yourself to the next level. For those who are new to my page and/or workouts, click here for my top 5 beginner or low-impact workouts to test them out 🙂
My style of GOOD SWEAT workouts typically include circuit-style training, meaning I put a few different exercises together into one group, or circuit, to help keep your heart rate up, maximize your time, and prevent you from getting bored during a session. A lot of them are timed, which makes it fun because then it all comes down to how hard YOU push yourself. They're made for all fitness levels and I always provide modifications throughout. I also make sure we have a good mix of cardio & strength training, and we *never* do the same workout twice!
As for equipment, it depends on the day but we typically do a lot of bodyweight exercise, use some weights (anything around the house works, get creative!), a chair/bench and a stack of books. Stay tuned for my brand new at-home training guide coming out in August!! eeeek so soon!
Ok! Time to get down and sweaty! Scroll down for a good challenge 😉 Click the photos for the full video.
1. SURPRISE WORKOUT // APRIL 15TH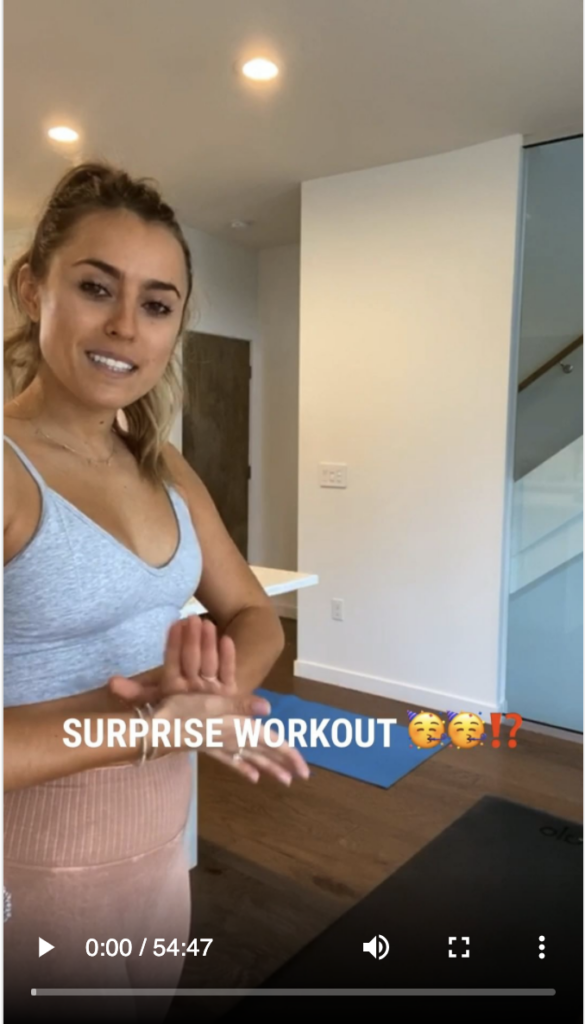 2. 45-MIN FULL BODY WORKOUT // MAY 9TH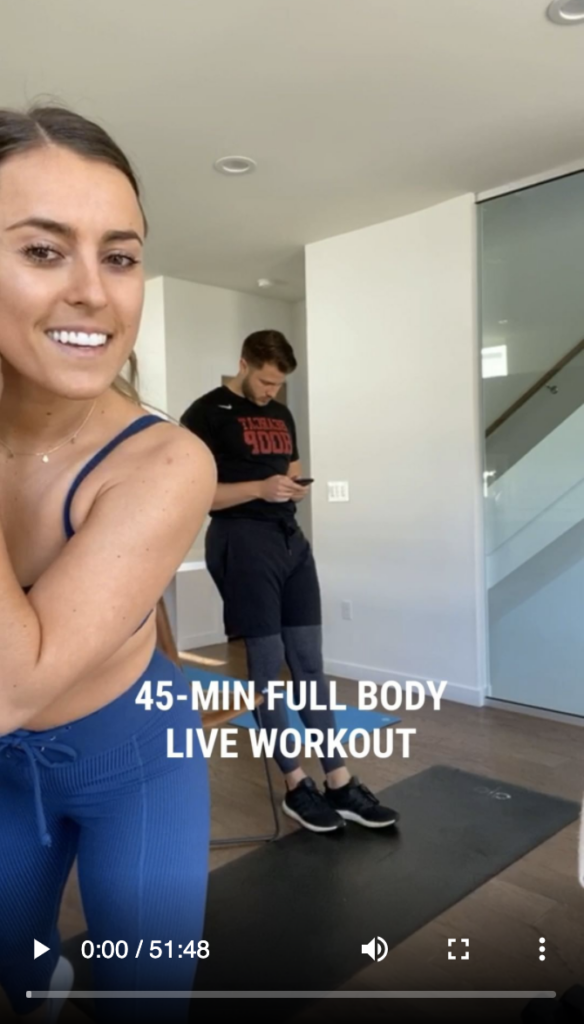 3. FULL BODY WORKOUT // JUNE 10TH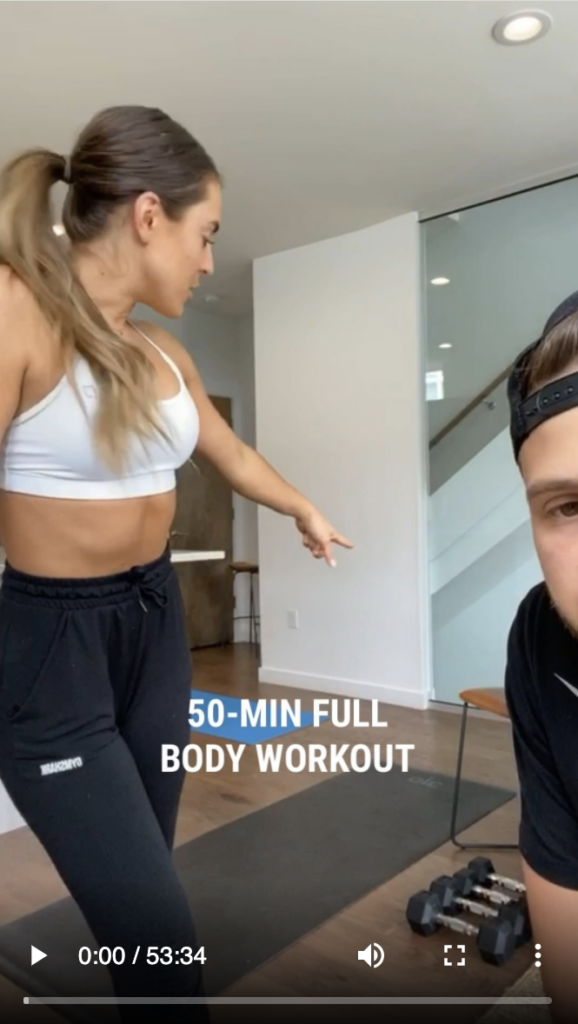 4. 90s THEMED BOOTY + CORE // JUNE 17TH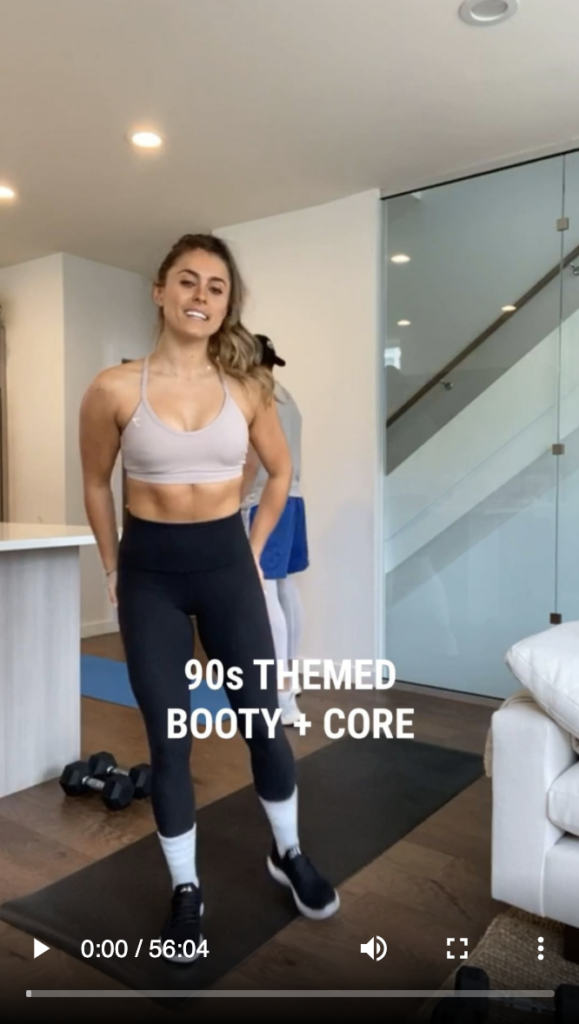 5. FULL BODY SURPRISE WORKOUT // JULY 3RD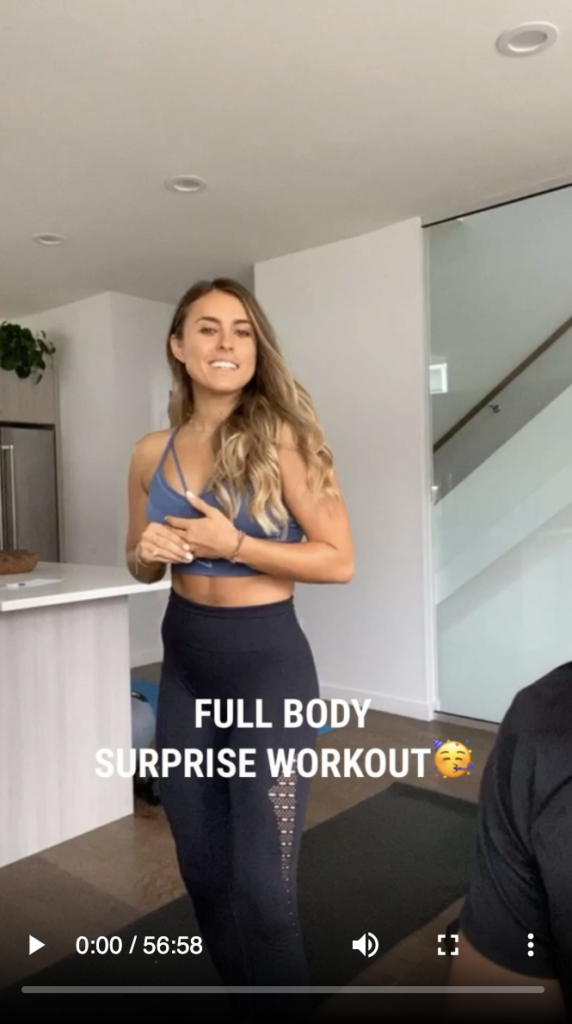 6. 50-MIN SURPRISE WORKOUT // JULY 22ND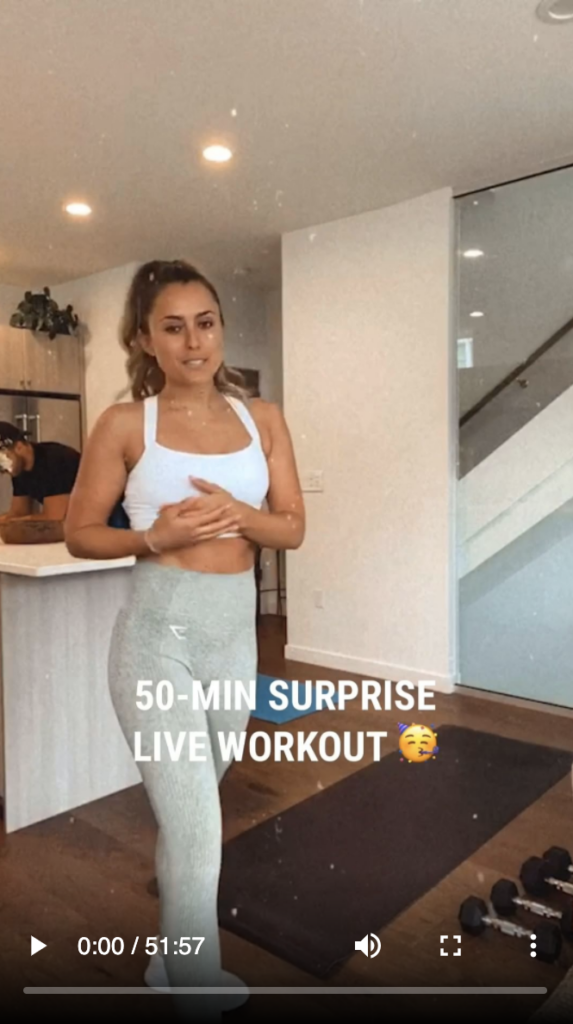 Alright, that's all of them for now! See if you can challenge yourself to 1-2 of these per week & see how you feel! It's a heck of a lot easier getting through these workouts knowing we're doing them & getting stronger TOGETHER! Grab a friend and Facetime each other while you do it– good luck! 😉
xx Rachael