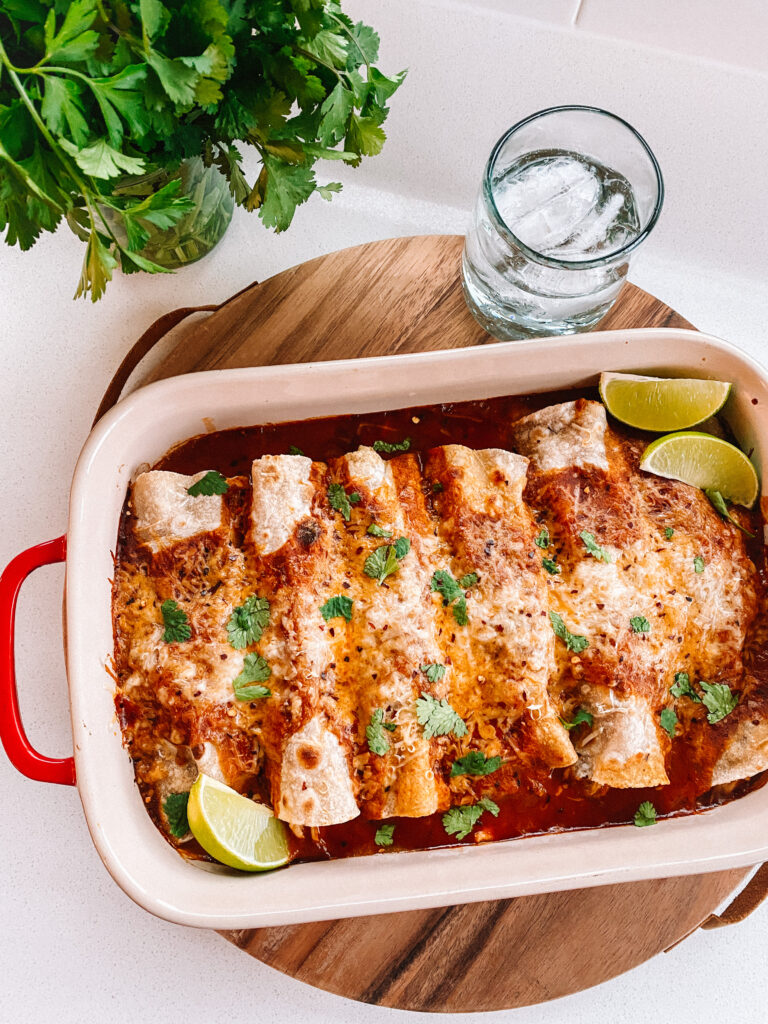 Shredded Chicken Enchiladas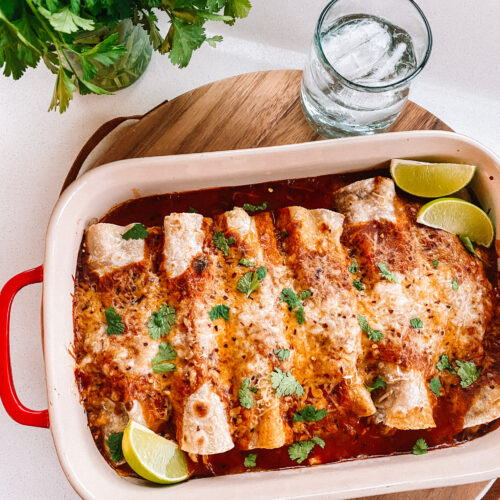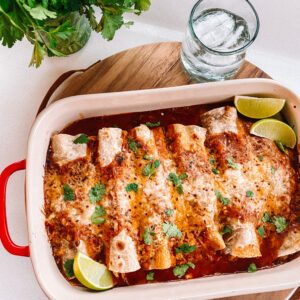 Instructions
Preheat oven to 350 degrees F.

In a large pot, heat oil on medium and add onions. Sauté for 5 minutes.

Trim chicken breasts and slice in half, lengthwise to make thin. Add to pot along with garlic and sear on either side, about 3-4 min each.

Pour in salsa verde, cover with a lid, reduce heat to medium low and let cook for 10 minutes. Once done, remove only chicken breasts and shred with two forks or a stand mixer. Add back to pot.

Heat tortillas in skillet until slightly golden. 

Spray baking dish was oil, then fill tortilla with chicken mixture, a few spoonfuls enchilada sauce, and some shredded cheese. Tuck seam underneath and repeat until all chicken is gone. 

Pour remaining enchilada sauce over the top, then add shredded cheese. Bake for 30 min, then top with fresh cilantro, red chili flakes & limes!