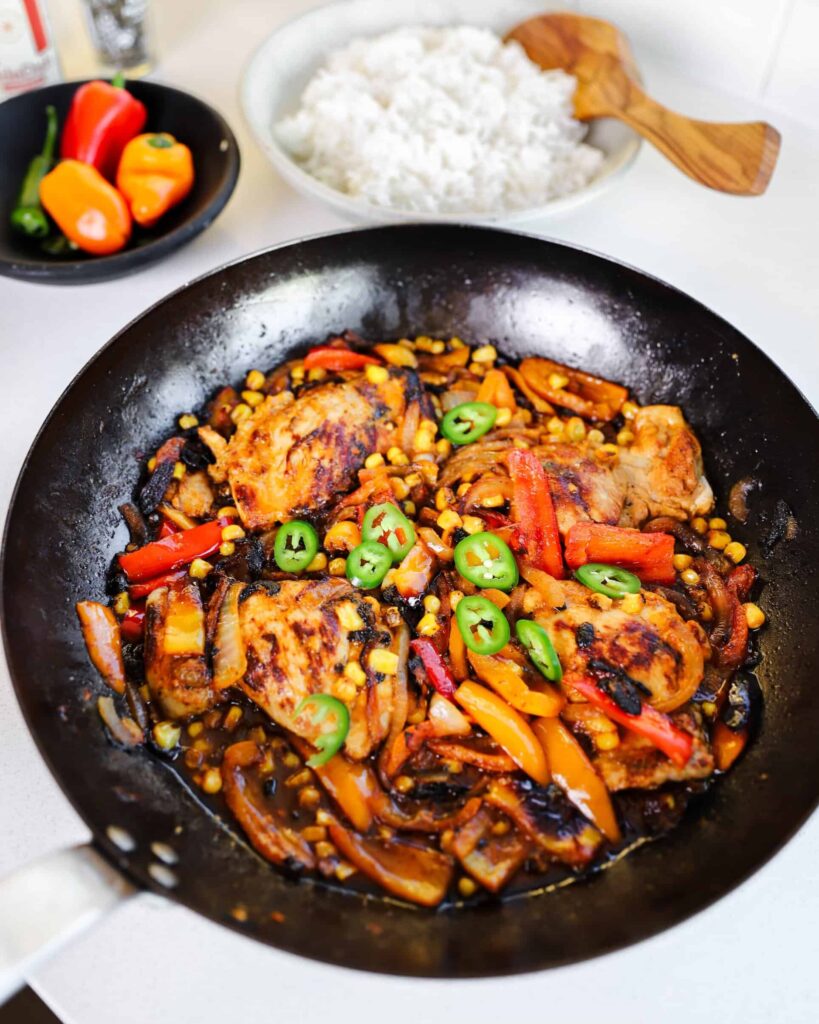 This super quick and veggie-loaded dish is ideal for weeknight cooking. This skillet comes together in a single pan, so cleanup will be minimal – and if that doesn't sell you on this dish I'm not sure what will! This single-pan dinner is a tasty, protein-forward meal packed with veggies, chicken thighs, rice, and the best Southwest Dressing from SideDish. You can use my code, Rachael10, for 10% off your purchase. I've tried every flavor, and they just keep getting better. So great for a sauce, dressing, to dip, and even to use as a marinade.


INGREDIENTS YOU'LL NEED
Chicken thighs
White Onion
Bell Peppers
Frozen Fire Roasted Corn
Garlic
Jalapeño
Rice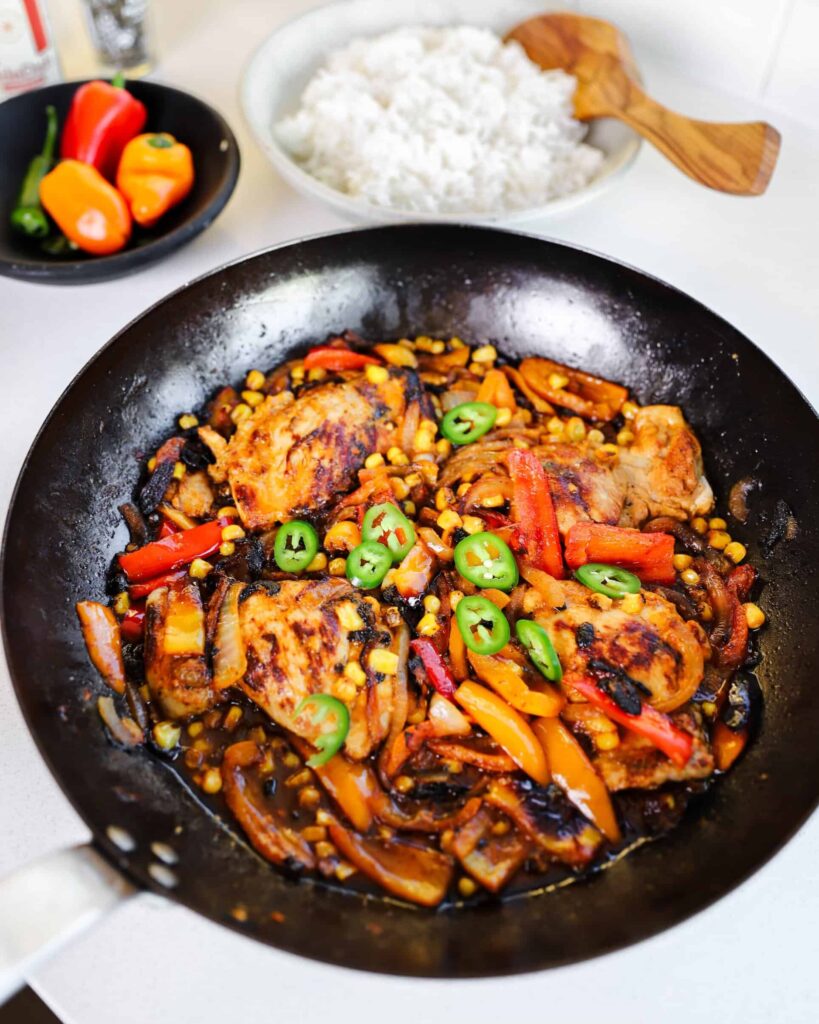 HOW TO MAKE THIS SPICY SOUTHWEST CHICKEN SKILLET
First, marinate the chicken thighs with about 1/4 cup of dressing, a tablespoon of oil, and salt & pepper. Make sure the chicken is well coated and let it marinade for 15 mins to an hour.
Prep your ingredients by chopping the onion, bell pepper, jalapeño and mincing the garlic. Grab your chicken thighs and the southwest dressing, and let's make dinner!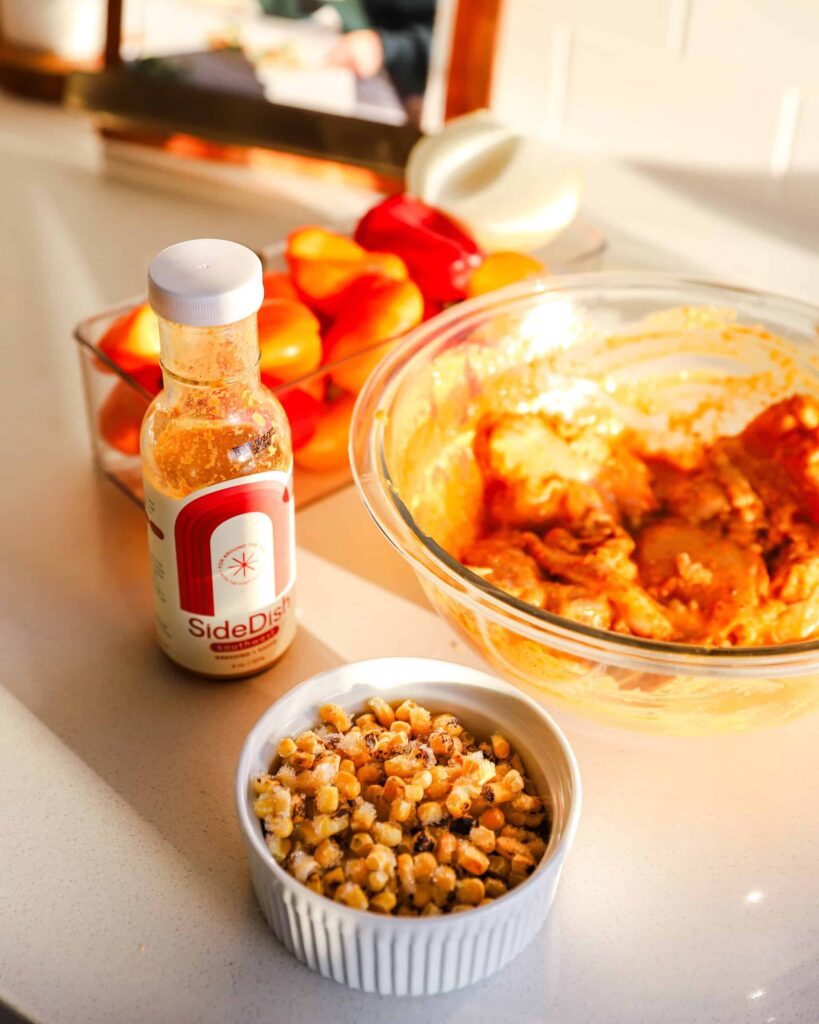 Add 2-3 tablespoons of oil to a large skillet and heat over medium-high heat, until hot but not smoking. Once the pan is hot, add the peppers, onions and a pinch of salt and saute for 10 minutes, or until just soft. While the veggies cook, prep your rice.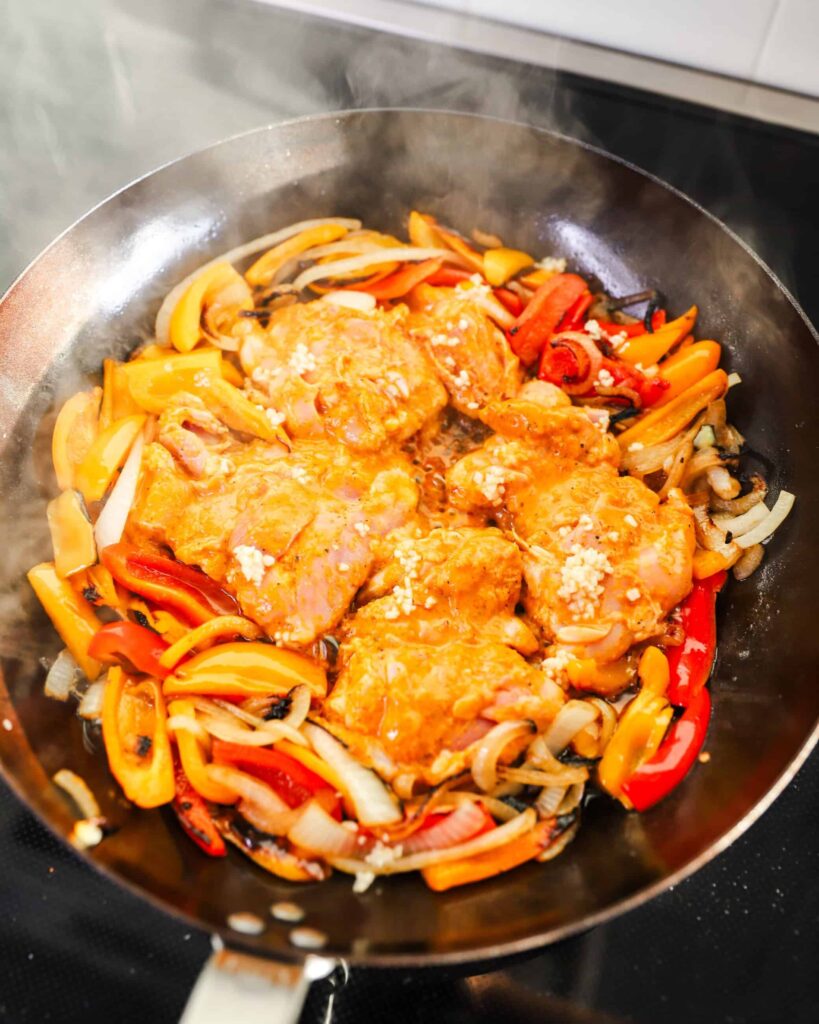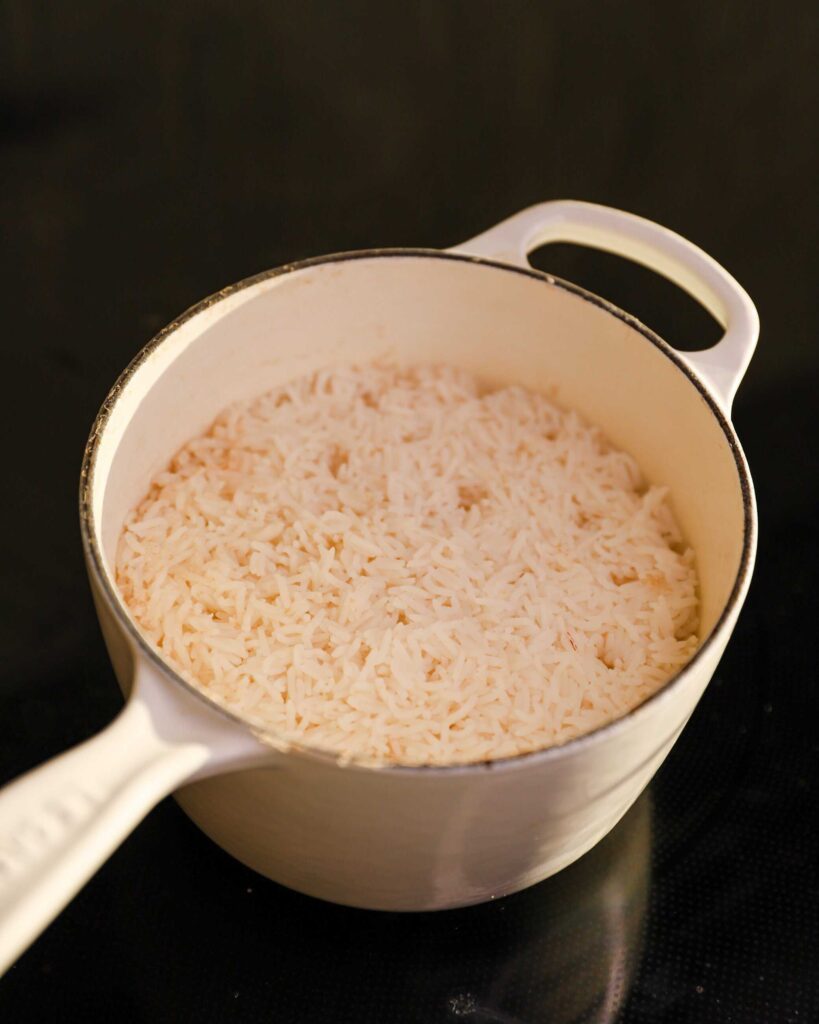 Add the chicken and sear on one side, then turn the heat to medium. Sear on the second side, then cover and reduce the heat to medium-low. Cook for 3-4 minutes.
Remove the cover and add corn, another 1/3 cup of Southwest dressing, and jalapeños (optional, for an added kick!). Stir until everything is well combined, then cover and cook for another 3-4 minutes.
Temp the chicken to make sure it's reached an internal temperature of 165 degrees F. When the skillet is cooked through, add a few fresh jalapeños over the top. Serve over rice and enjoy.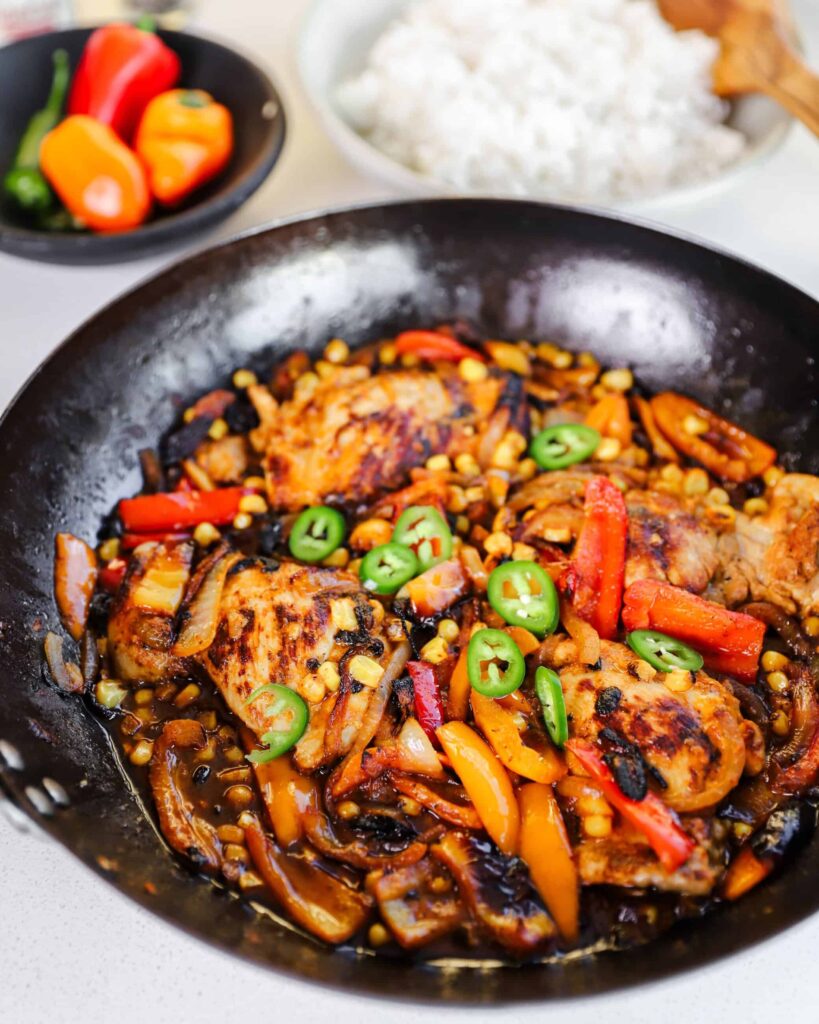 MORE HIGH-PROTEIN DINNERS TO TRY
Grilled Teriyaki Chicken Thighs, Spicy Garlic Corn & Veggies
Creamy Sesame Chicken Skewers (another SideDish recipe!)
Click here for the Reel I made of this recipe 🙂
Spicy Southwest Chicken Skillet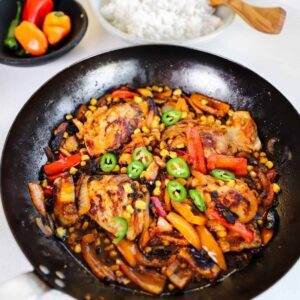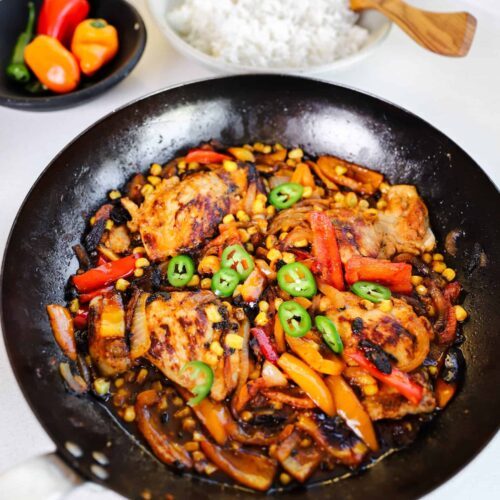 Ingredients
4

organic chicken thighs

1

bottle

SideDish Southwest Dressing

,

(use code Rachael10)

1/2

white onion, sliced

2-3

cups

bell peppers, chopped

1/2

cup

frozen fire roasted corn

3

tbsp

avocado oil

1

tbsp

garlic, minced

1

jalapeño, sliced

2-3

servings of rice, cooked
Instructions
In a large bowl, let the chicken thighs marinade with 1/4 cup dressing, 1 tbsp oil, sea salt, and ground pepper. Let it sit for 15 min – 1 hour.

Heat a large skillet with 2 tbsp of oil over high heat, making sure it doesn't get too hot that it starts to smoke.

Add the onions and peppers to the pan with a pinch of salt and sauté for 2-3 minutes.

Add the chicken and turn the heat to medium. Sear on one side and then flip to sear on the second side. Reduce the heat to medium-low, cover and cook for 3-4 minutes.

Add the corn, jalapeños, and 1/3 cup southwest dressing and stir, making sure everything is coated. Cover and cook for an additional 3-4 minutes.

Serve over rice and garnish with jalapeño and sea salt. Enjoy!