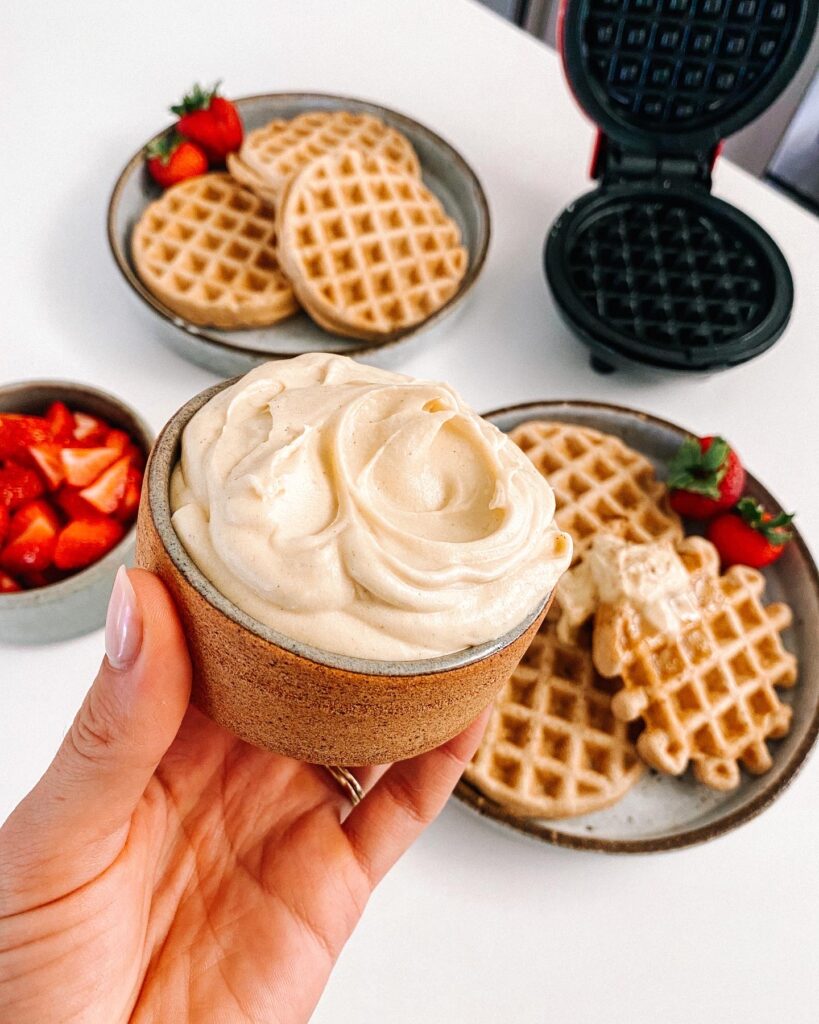 Made this on a whim and now convinced we'll use it for years to come! It takes only four ingredients to make and about 5 minutes. It's delicious and you'll want to put it on everything from waffles/pancakes, toast, bread, etc.
I used ghee since it's lactose-free & casein-free and has the same buttery flavor, plus CLA (conjugated linoleic acid), which has been shown to help alleviate inflammation and is packed full of fat-soluble vitamins like A, E and K that are key nutrients we all need!
I used raw Manuka honey (I use Wedderspoon — it tastes incredible and you can get 25% off their website with code RACHAEL) — we always try to incorporate this more-so during Fall/winter months for natural immune support. Manuka honey is great support for digestion, immune function and even skin care. It's super easy to add a tbsp to your morning coffee or matcha or even eat on it's own every day to take advantage of all of its benefits.
Give it a try and let me know below 🙂 xx
Whipped Cinnamon Honey Butter
Ingredients
1/2

cup

ghee

1/4

cup

honey

1/2

tsp

vanilla extract

1/4

tsp

cinnamon
Instructions
Soften the ghee for about 15 seconds in microwave and then soften the honey for about 8-10 sec (do not overheat so it's completely liquid).

Whisk in a large bowl with a splash of vanilla extract + cinnamon for 3-4 minutes and voila! It's ready! (*can store in a container at room temp for weeks)