So it was October 3rd and I already felt behind in the pumpkin game. Thankfully I stocked up on several cans of pumpkin a few weeks back knowing this day might come.
I'm no experienced baker here, trust me! I tend to just throw a bunch of healthy ingredients in a bowl, mix and pour into loaf/muffin tins to see if it turns out. That's exactly what I did here when I tested out two different pumpkin recipes. I do hope to become more familiar with baking and learning which ingredients go together and which do not.
First, I wanted to create a luscious pumpkin banana bread. Unfortunately it came out of the oven and the flavor was there but the texture didn't follow. Second recipe was up– these incredible Chocolate Pumpkin Muffins. I decreased the amount of banana and added an extra egg vs what I did with the fail of my pumpkin banana bread recipe.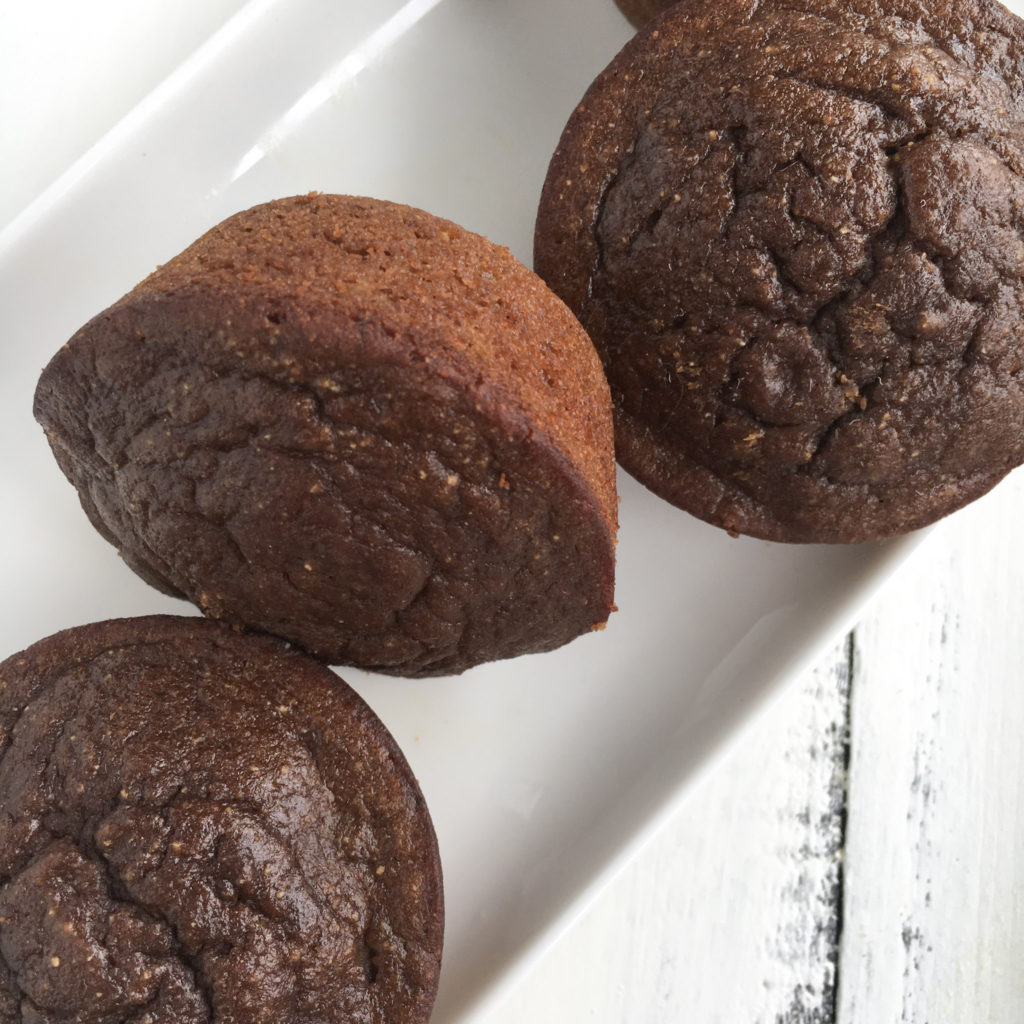 The cupcakes came out incredible. Perfectly moist, very fluffy and dangerously decadent. Like seriously, I handed my mom one and she said it was too rich for her to finish… But just look at the ingredients! Only a small amount of cacao, very little sweetener (honey and banana) and oil-free. Indulge away, my friends!
There's really nothing better than enjoying a healthy, sweet treat every now and then, especially when they taste [and look] this good.
I also wanted to incorporate some kind of creamy texture/flavor to the recipe, which is why I added in my favorite Cashew Butter. It's not entirely noticeable in the final product, but the overall flavor is a bunch of YES.
This is also one of the easiest recipes I've ever made. It only took about 10 minutes to prep and throw in the oven. Bake these delicious chocolatey pumpkin muffins for your little ones to enjoy, to bring to your next dinner party, or even to devour yourself! Your taste buds will thank you.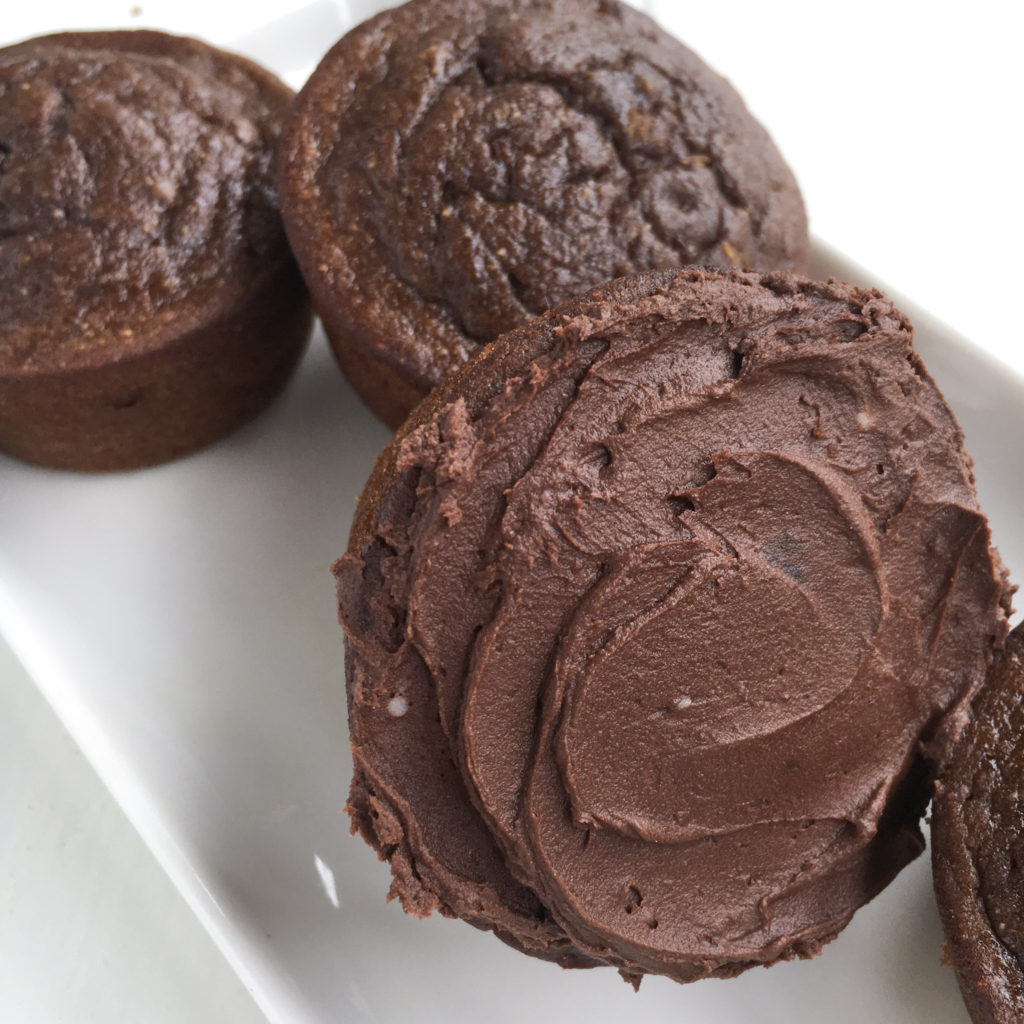 To finish off the perfect cupcake, I slathered on some Simple Mills Organic Chocolate Frosting made with coconut and other clean ingredients. It tastes almost exactly like the alternative junky-filled frosting you had as a kid (and maybe still consume now…?). It's basically crack, you gotta try!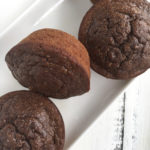 Decadent Chocolate Pumpkin Cupcakes
Ingredients
2

eggs

1

mashed ripe banana

2

tbsp

honey

1/2

cup

pumpkin

1

tsp

vanilla

1/3

cup

cashew butter

I used Crazy Richard's Cashew Butter

1

tsp

baking powder

1

tsp

cinnamon

1 1/2

tsp

pumpkin pie spice

1/3

cup

almond flour

2

tbsp

cacao powder
Instructions
Preheat oven to 350 degree F

Whisk eggs together, adding mashed banana, melted honey, pumpkin, vanilla and cashew butter

Mix all dry ingredients together, then slowly whisk dry mixture with wet ingredients

Spray muffin tin cups with oil (preferably coconut oil) and pour mixture about 1/2 way up to allow batter to rise

Bake for 20 minutes and let cool for 5-10 minutes before removing from muffin tin